The Noche Buena of Filipinos is the same for every family, where before the pandemic, Filipino families used to go to church before Christmas Eve to give thanks, and after that is where the best part, it is when all people gathered together in a room. Have a short prayer, and feast until there is no tomorrow. A room that is full of people laughing, having a good time, and a lot of teasing. It is a moment to remember when all your loved ones gather in one place to forget about their problems for a while and enjoy the beauty of Christmas Eve.
But, since COVID-19 struck, all normal and face-to-face events like Christmas and New Year have vanished, and everything we cherish until today must wait until everything returns to normal. People can still feel the same way they did before the pandemic, and the only difference is how Filipinos celebrate. Fortunately, Filipinos enjoy celebrations and festivities; it is in their blood to dance, eat, and sing with their loved ones all night. Since the pandemic, Filipinos have continued to celebrate in their unique ways, demonstrating that every celebration is worthwhile and should be celebrated regardless of what happens or gets in the way.
With so many social media influences in terms of different and funny ways to celebrate, it has also made everyone laugh, which is why the traditional Noche Buena was never traditional in the first place. Every Noche Buena has always been about the fun activities and, of course, the delicious dishes waiting to be devoured by guests and family members but adding a twist to every celebration would make the moment even more beautiful.
To make the moment unforgettable, people should consider having a good place to stay where people can make memories and be comfortable. Because of the pandemic, it is best to stay indoors, and fortunately, Crown Asia is a company that offers various properties like houses and lots for sale, condominiums that are ready for occupancy, and other real estate properties available, ranging from different designs and feel to add up to your celebration because the warmth of a home is something that cannot be duplicated. These properties also come in a variety of sizes and styles, allowing people to select the most suitable option for them. And because these properties are secured and safe, there is no need to be concerned that someone will disrupt the celebration because security is available 24 hours a day, seven days a week.
So Here Are Some Creative Ways to Spice up Your Traditional Noche Buena.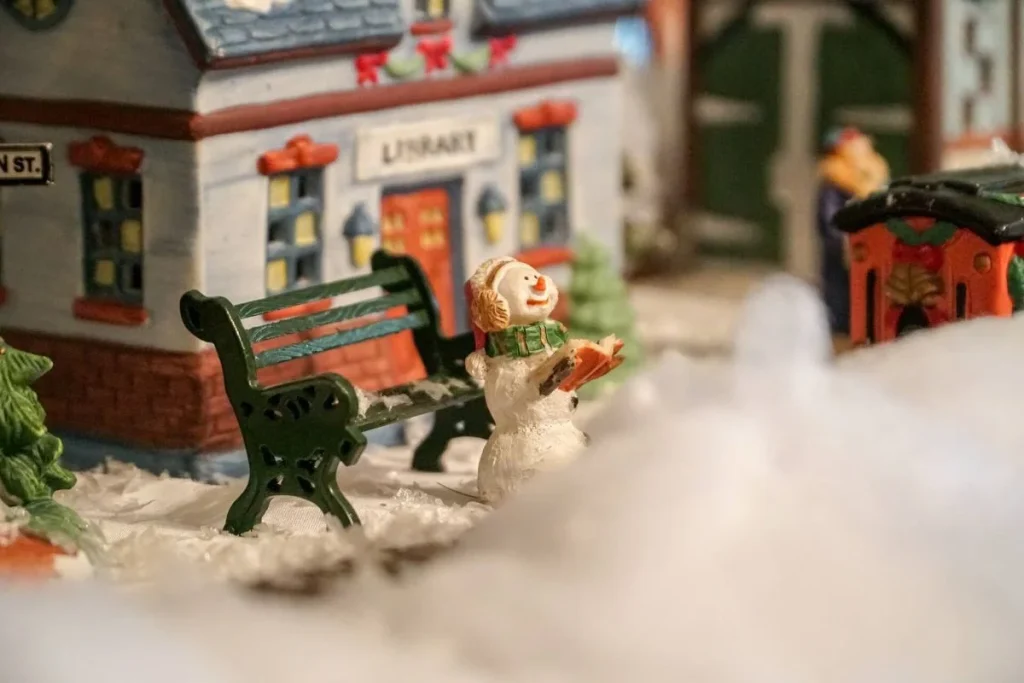 Role-Playing While Singing
Filipinos love to sing and before Christmas Eve, people should put this twist in every song and performance, with this, everyone will laugh because the singer will act while singing; this is not traditional by any means but including it on your list will significantly improve the mood of the people in your home and this is to bring up something unique.
Dance Breaks
Before the Noche Buena, people should be dancing all over the place, with this, everyone in the room and house will be active and sweaty from the dancing. This will leave everyone hungry, which is a great twist because the tradition is to gather and talk, so why not make it entertaining for everyone? The more people who dance, the better.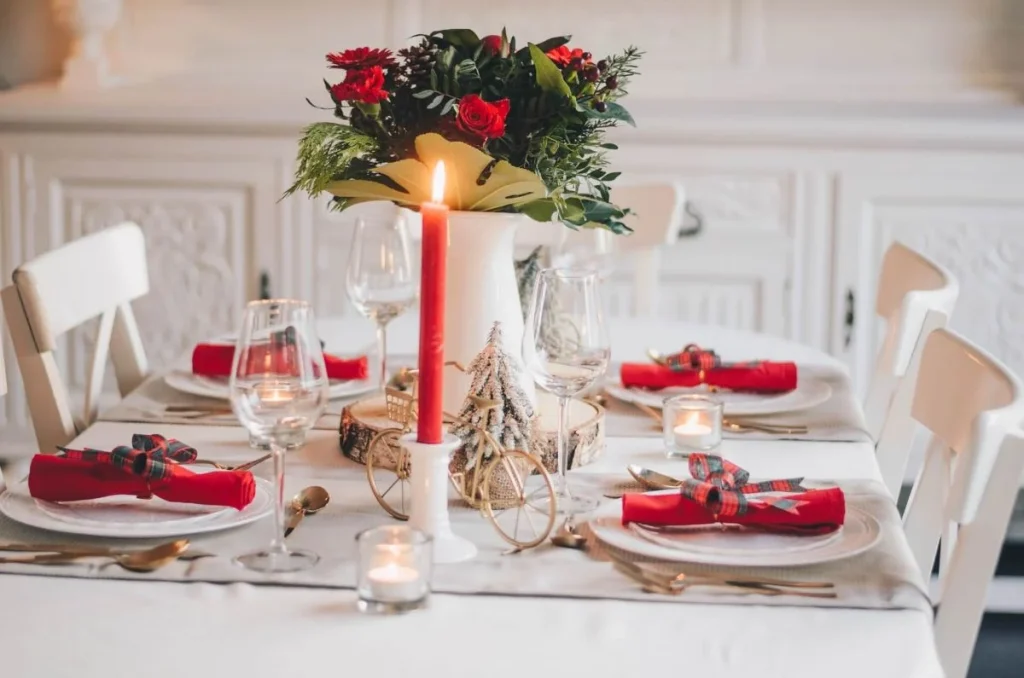 Unique Dishes
Everyone's previous Christmas has something to do with the ordered food or traditional Filipino food, but either way, it is all delicious. Some Filipinos create their dishes that combine Western and Asian flavors to create something that no one expected to taste good, but surprisingly, it was the perfect combination. It is preferable to let guests guess the dishes in front of them rather than having them already know. To add a twist, people should create a dish that appears unusual but tastes delicious. because it will make the celebration even more exciting and fun. Wasabi ice cream, Lechon with a different color skin due to the spices used, a rainbow dessert, and so on are examples of this.
Art Craze
Before the night ends and before feasting, it would be a nice thing to do to create something in any form of art. It could be drawings, paintings, or even attempting to draw the family portrait and challenging everyone; whoever perfects the drawing of the family portrait would be awarded a monetary prize. Because there is a prize, everyone will participate, and doing art has no age limit; even something as simple as drawing something will be memorable because it is a race to the prize, so there will be plenty of insulting and joking happening.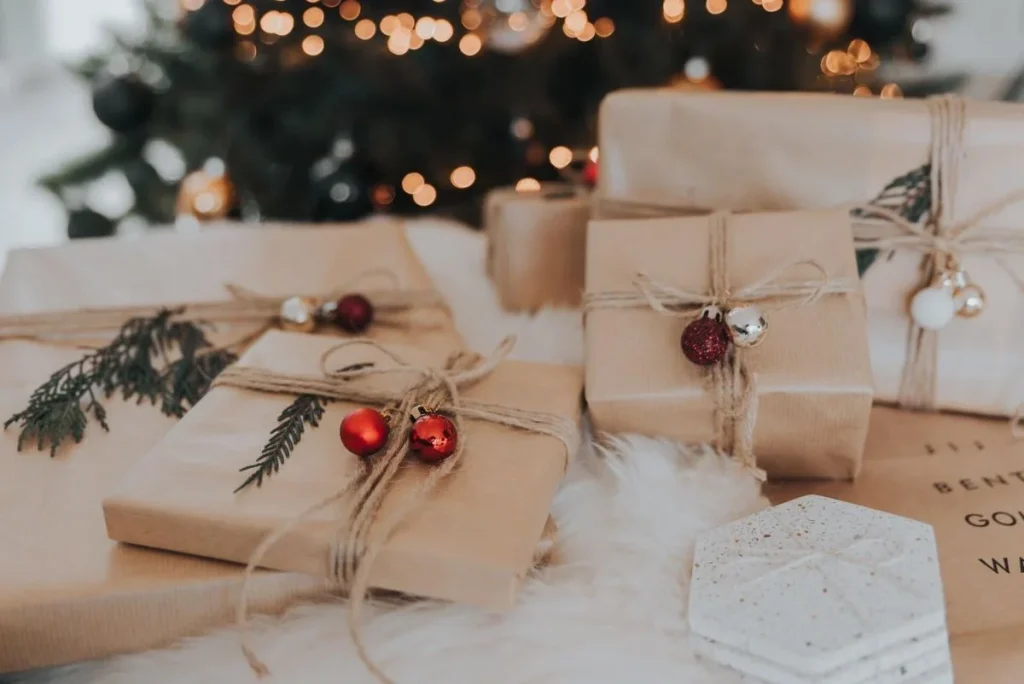 A Twist on Gift-Giving
The traditional method of gift-giving is when a person knows ahead of time who they will be giving a gift to, but in this case, before Christmas Eve. No one has a clue what will happen and there will be a roulette full of names, and everyone will have a chance to spin it, and by then they will only know who to give their gifts to because what they prepared is completely random and unexpected, this is intended to be something new and exciting.
It's all about the beautiful moments that people cherish and share on the night before Christmas, and it's never been this much fun. Bringing warmth and a sense of belonging while staying at home has never been easier. People may celebrate from various regions throughout the country or even from outside the country, but for some reason, Filipinos have always made a way for all of their loved ones to be included in the celebration. It may have been through video calling, but no matter where people are, it felt like they were there with them because Noche Buena is celebrated not only with people who are present in that room but also with people who work and live in different regions and parts of the world. That is the Filipino spirit and love, traditional Noche Buena has evolved along with Filipino families, adding twists such as fun games, unique dishes, experimental dishes, and activities over the years. It only demonstrates that Filipinos want to party hard and enjoy the night while everyone is present, utilizing every time and space inside the house and filling it with conversations and unforgettable moments, makes the celebration even more special.
Related Blog: Making Your Condo Space Christmas Ready