With the recently released Dune, which was a great movie to watch by the way, I began to wonder what else the year 2021 has in store in terms of movies. Growing up, I'd always been an avid movie watcher and the cinema world has always interested me in terms of the sheer volume that they're able to movies at.
That said, I did some digging and found some interesting information about the entertainment industry and I've specifically made a list of movies that I'm on the lookout for before 2021 ends. I'm also going to be reviewing some of my favorite movies throughout the year so make sure to check that out as well.
When Are These Movies Released?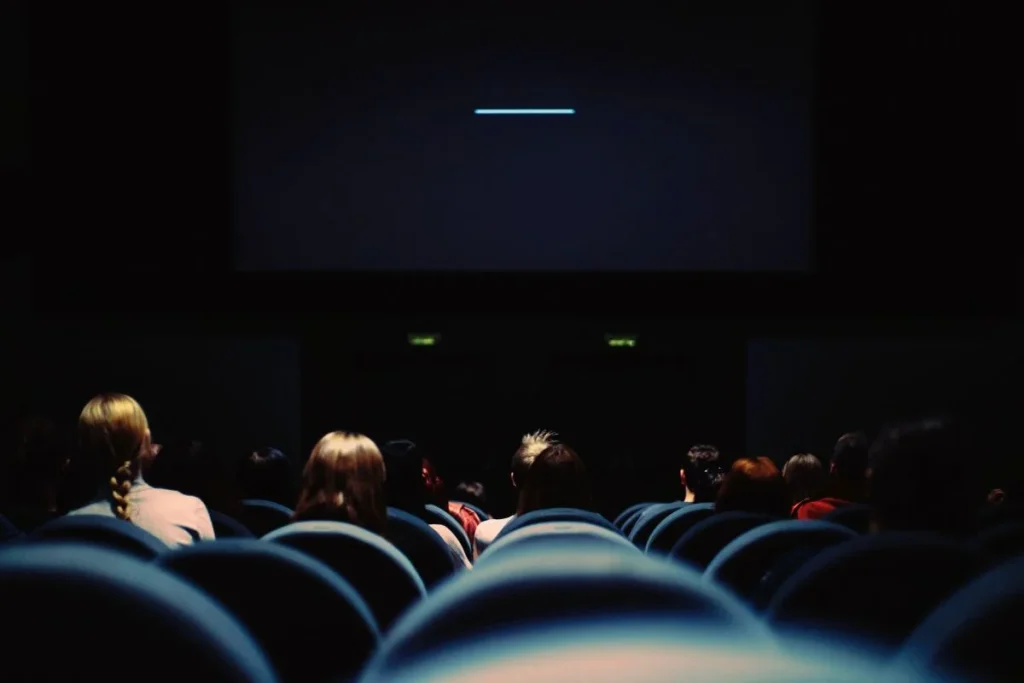 I think it's important to be transparent with what you should expect in this lineup of movies. After all, you can't look forward to something that's already been released, right? So yeah, I just wanted to clear that up.
So like I mentioned before, this list will cover movies coming out in late 2021 – but how late is late? Well, it's everything that comes after the time of this writing. I'll specifically be covering movies that come out October 27, 2021, until December 31, 2021.
Truth be told, I never thought that I'd have to make a list like this but it's fun to have the option to go over this list later throughout the year and then get excited all over again.
The release dates of these movies actually differ a lot. This is, however, unlike Crown Asia which aims to provide the best house and lot for sale on time. Combined with property managers and security personnel, Crown Asia looks to provide the best homes in a timely manner. What more could you ask for?
What Movies Have Already Been Released in the Cinema?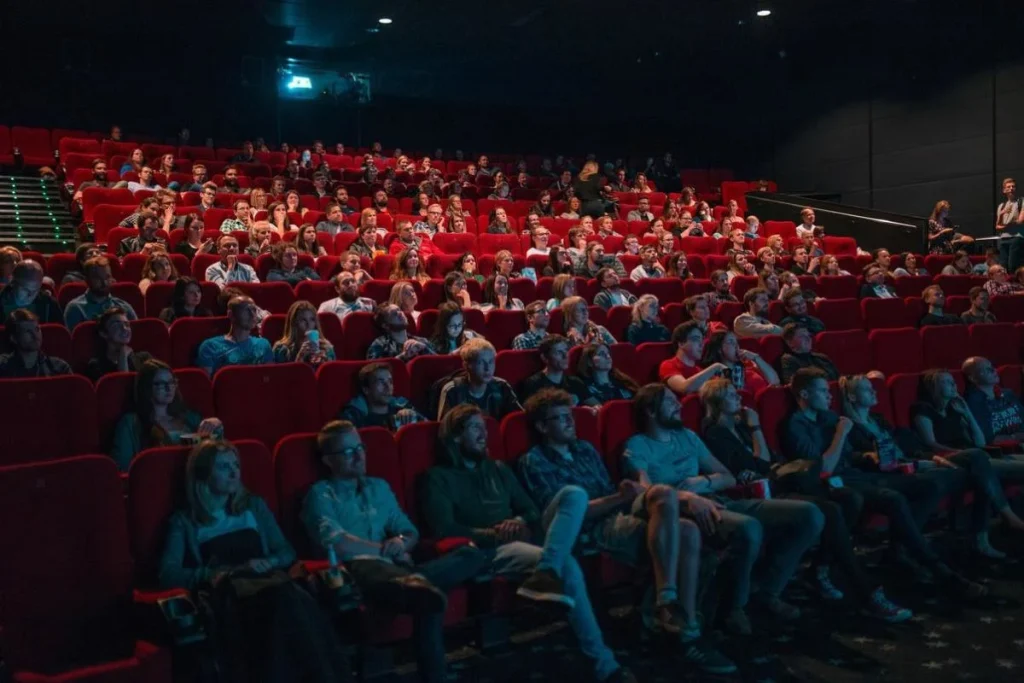 Before we move forward with the list of movies that are set to come out for the year, I wanted to look over some of the great movies that have already come out and give them their time in the spotlight once again.
2021 had already been a huge year for blockbuster movies as we catch up with a lot of the 2020 films that were delayed due to the coronavirus pandemic. There have been delays on blockbuster movies that I wish didn't happen but despite that, big hits like Marvel's Shang-Chi, Marvel's Black Widow, Fast and Furious sequel F9 and The Suicide Squad have all finally arrived.
So what movies have already been released? In this section, I take a look at some of the blockbuster movies that have recently been released and voicing out my opinions on them. But before that, I want to be clear: I'm not a professional movie critique in any way – I'm just a guy with a lot of free time and a lot of movies to watch.
Let's get right into the list:
Shang-Chi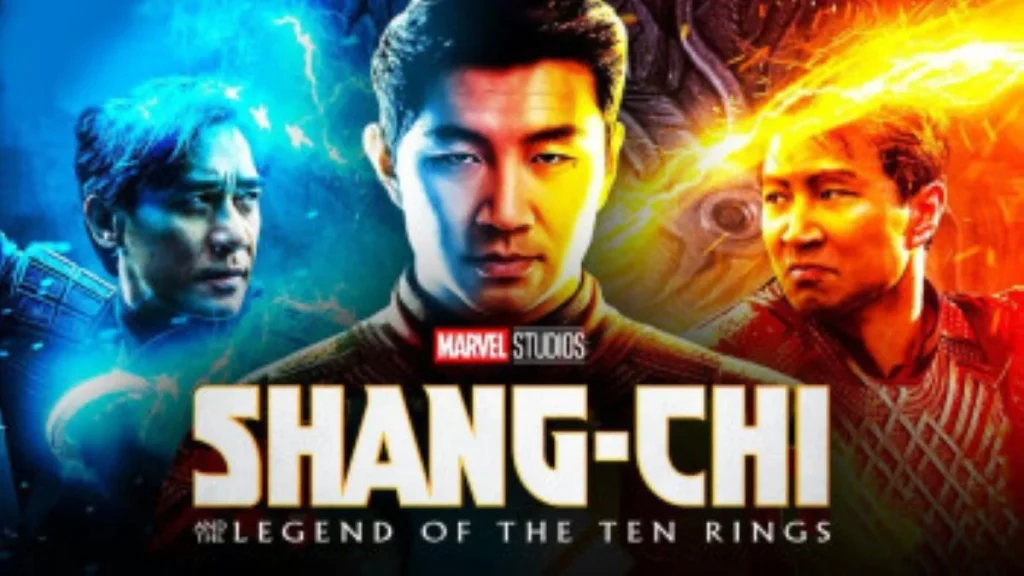 Photo taken from thedirect.com
Shang Chi made $75,388,688 in its opening weekend on a production budget of $150,000,000. Made my Marvel Studios, the movie stars Chinese-Canadian Simu Liu, who is probably best known for his role on Kim's Convenience. Representation was the name of the game for Marvel when they started casting for the movie as the film also stars Tony Leung, Awkwafina, Michelle Yeoh, and Ronny Chieng. Sound familiar? Yeah, a lot of the names were also cast for "Crazy Rich Asians" a couple of years ago.
Without talking that much about the plot, I thought that the movie overall was well-made, similar to that of many other movies made by Marvel. It's a world-building movie, first and foremost, so going in, you should expect to leave the movie theatre (or just the movie if you are watching in your newly purchased house and lot for sale) with more excitement about the next ones.
Black Widow
It's weird to have a solo movie about Black Widow after Avengers and all that but just like many other world-building movies coming out of Marvel, Black Widow is an American superhero film that was directed by Cate Shortland and stars Scarlett Johannson as Natasha Romanoff. It's supposed to be set after the events of Captain America: Civil War, wherein we see Romanoff on the run and forced to confront her past.
Now, I don't think that you actually need to see the movie before you can see the rest of the Marvel Cinematic Universe, mostly because we already know so much about Black Widow and it didn't do that much world-building on the other newly introduced characters.
In The Heights
If you've seen Hamilton, love the soundtrack, and everything related to Lin Manuel Miranda, I highly suggest you check out In The Heights. The film follows an incredibly similar plot to the musical, where every member of the community of Washington Heights dreams to live a better life.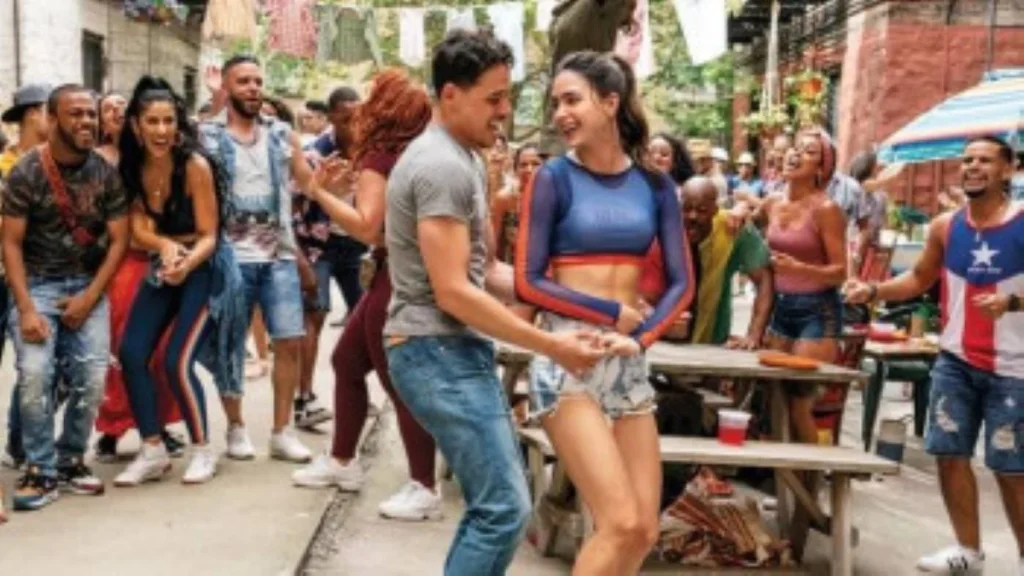 Photo taken from variety.com
Now, the movie has fallen through so many times over the past decade but it's finally been released and is a must-watch for every theatre kid out there. The film had its world premiere at the Los Angeles Latino International Film Festival and received critical acclaim for Chu's direction, performances, and musical numbers. It was, however, a bomb in every sense of the word as it only grossed $43 million despite its $55 million budget and $200 million break-even point.
These abysmal rates, I believe aren't the result of the production quality, I believe. It was just unfortunate timing from the pandemic taking place.
What Movies Should I Expect to Come Out?
We've gone over some hits and underrated movies from 2021 but with the year being far from over, here are some of the movies that you should look forward to and get ready to watch.
The Matrix 4
Who isn't a fan of Keanu Reeves? It's been eighteen years since The Matrix Reloaded and The Matrix Revolutions had ended The Matrix trilogy and as an avid lover of everything Keanu, I think The Matrix 4 is long overdue as it wasn't until August 19, 2020, that the Warner Bros. confirmed the legitimacy of the project.
It's so hyped up, in fact, that even actors were starstruck to see Keanu Reeves on the set and filming
"I remember Keanu and his first line," Yahya Abdul-Mateen said. "I looked up, and there was Keanu, and I said, 'Oh my, I'm really in "The Matrix,"' It was just Keanu in that voice. And the technology that Lana incorporated and the filmmaking, camera rigs that I've never seen before. It's so ambitious. It was really interesting to be making 'The Matrix 4' at a time when the world was so warped and when the reality was so distorted. It could creep in a little bit if you let it."
The movie is set to launch on Dec 22, 2021.
Spider-Man: No Way Home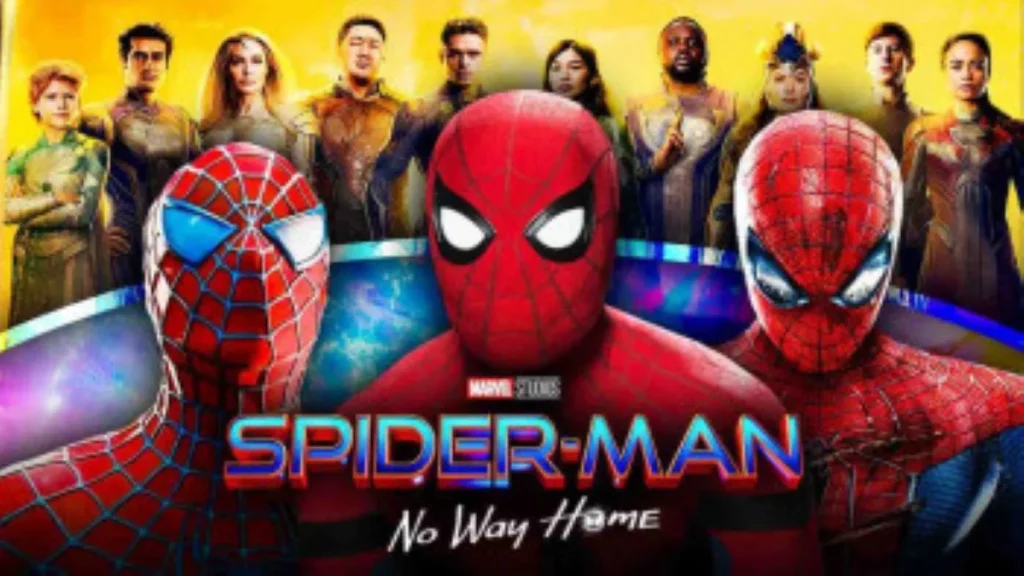 Photo taken from thedirect.com
The next Spider-Man movie comes out on December 17, 2021, and while it's all hyped up and everything., it might just be the last movie for a while, according to trustworthy sources like, oh I don't know, Tom Holland.
Here's what he has to say on that subject: "We were all treating [No Way Home] as the end of a franchise, let's say," Holland said in an interview with Entertainment Weekly. "I think if we were lucky enough to dive into these characters again, you'd be seeing a very different version. It would no longer be the Homecoming trilogy. We would give it some time and try to build something different and tonally change the films. Whether that happens or not, I don't know. But we were definitely treating [No Way Home] like it was coming to an end, and it felt like it."
While it doesn't mean that Holland's take on Spider-Man is leaving the MCU but it does appear to many people that solo Spider-Man projects will be on pause for a little while. Over the past couple of films, we've seen the hero grow and thrive into his role as an established Avenger. Spider-Man could not only take on a bigger role in Avengers projects but also drop philosophical bombs in the same way that Tony once did.
Now I know that that's probably not going to be his style, Peter Parker, after all, is kind of a witty immature character more than anything else but Tony Stark, self-proclaimed billionaire, playboy, and philanthropist, did drop the odd pearl every once in a while.
That said, this movie is a must-watch for anyone into the MCU but if you are looking to watch it, I highly suggest you catch up on the first two movies first in your new house and lot for sale home.
Tomb Raider 2
Alicia Vikander returns to the screen as Lara Croft. Despite shooting being postponed until 2021, it's great to know that the movie is set to be released soon. Though how soon is unsure given the changes in staffing and shooting details.
Fortunately for us, Vikander isn't scared of giving us updates. Vikander discussed how Tomb Raider 2 is actually moving with Misha Green's set progressive path. Vikander had revealed that she has had numerous Zoom conversations with Green to help cooperate on the action sequences and stunts in the upcoming instalment.
There's not much else known about the film at this time and while there are a number of uncertainties that remain up in the clouds, I'm pretty confident in the quality of the film in the future.
West Side Story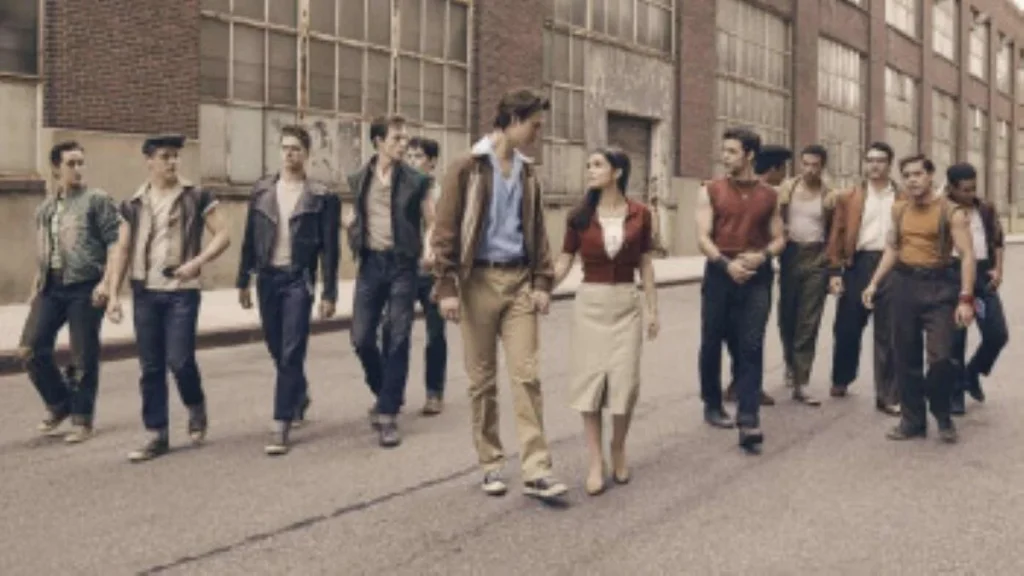 Photo taken from playbill.com
West Side Story is another one of those upcoming films with a lot of high hopes. Directed and co-produced by legendary filmmaker Steven Spielberg, the film is the second feature-length adaptation of the 1957 Broadway musical.
The Film had first started development in 2014 by 20th Century Fox and Kushner was writing the screenplay by 2017. In January of 2018, Spielberg was hired and casting began by September of that year. Filming began in July 2019 and finished two months later.
Set to release on December 10, 2021, I think that the one year delay was smart for the returns of the movie. As we saw with In The Heights, which received positive critic acclaim, the COVID pandemic definitely limited the amount that a movie could earn what with unknown lockdown restrictions and unpredictable changes within the systems.
Ghostbusters: Afterlife
Set to release on November 19, 2021, the movie was screened unannounced on August 23, 2021 during the 2021 CinemaCon event in Las Vegas. The Film stars Carrie Coon, Mckenna Wolfhard, Mckenna Grace, and Paul Rudd… wait, did I just read that right? Paul Rudd?
I don't know about you but I generally love anything that Paul Rudd is in and I'm genuinely excited about his part in the film. The fourth film of the franchise is set thirty years after the events of the second film and the plot says that it will be focusing on a single mother and her two children moving to a small town in Oklahoma, where they find their connection to the original Ghostbusters and their grandfather's secret legacy.
Where Can I Watch Movies?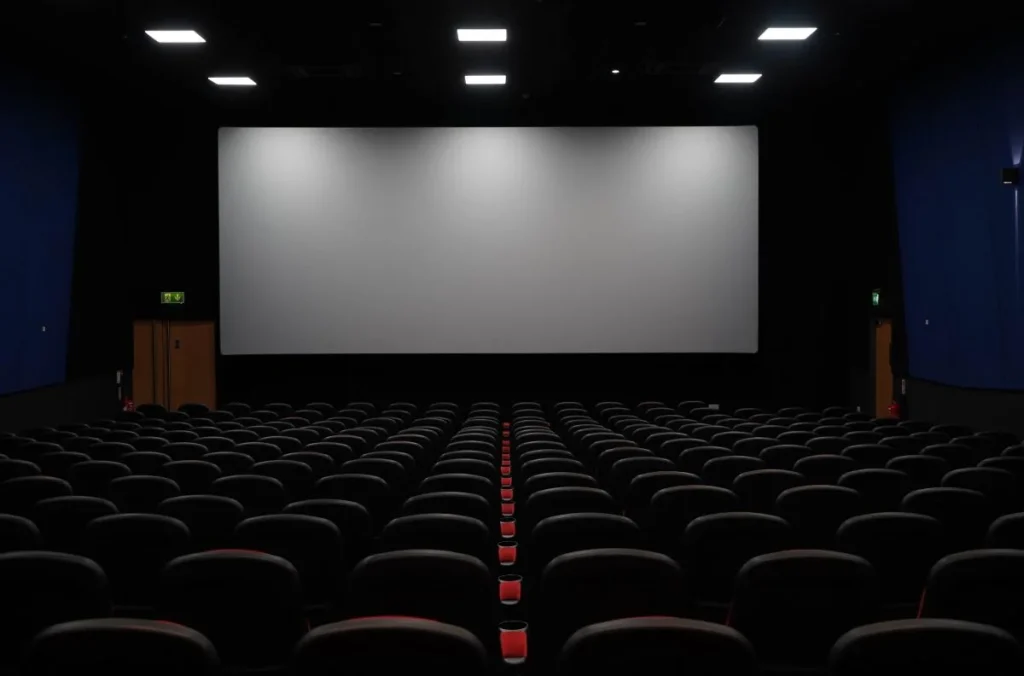 So, one of the common questions that people might ask is "Where can I watch these movies?" and the answer is pretty simple: Cinemas.
That's right, cinemas are back in the Philippines as they are allowed to resume limited operations when Metro Manila's quarantine alert level is lowered, as reported by ABS-CBN.
CEAP President Charmaine Bauzon said that they welcome calls from the DTI to allow the limited resumption of cinemas and arcades under Alert Level 3.
But how likely is this? Well, based on recent reports, the chances are actually looking pretty good. The number of new COVID-19 infections in Metro Manila has been on the decline from peaks that were reached last month.
An independent research group even said that the capital region may be classified as low risk for COVID-19 by the end of the month.
I don't know about you but I'm more than excited to start going to the movies again and enjoy the outdoors from my newly purchased house and lot for sale.
Related Blog: Great Movies to Watch on a Rainy Day in Your Condo in Taguig