Your home is where your heart is. And by heart, we mean your family – the people whom you live and work hard for. We know that you want to give your loved ones the best quality of life. It was obvious when you chose the Crown Asia house and lot for sale to be your family's home. And of course, you want the peace and serenity you and your family feel at your home to stay. However, there are some things that are out of our control such as natural calamities, a basketball knocking off a chunk of wood from your roof, or a sudden crazy shower hose that just would not turn off. Life is not perfect but the great fact is that small unforeseen bust of our home parts or appliances can be fixed by you! Our ever homemaker and honer.
We have provided you with an effective and informative list of must-have power tools you need to own for your next Do-It-Yourself home repair! It is commendable and advisable to fix things yourself, especially during this time of the global pandemic. Additionally, it is important to always be ready. You never know when you need these tools to do some fixing up for your house and lot for sale! Plus, perhaps you do not need to fix anything. You can always revamp your home through these tools! Let us know how it goes!
Here is a list of the essential power tools for home repairs or home improvement:
1. Cordless drill
Hands down, this is probably the power tool you will use for most of your life — both professionally and at home. For everyday tasks, such as installing shelves or hanging a baby gate, to building an entire deck, a cordless drill is invaluable.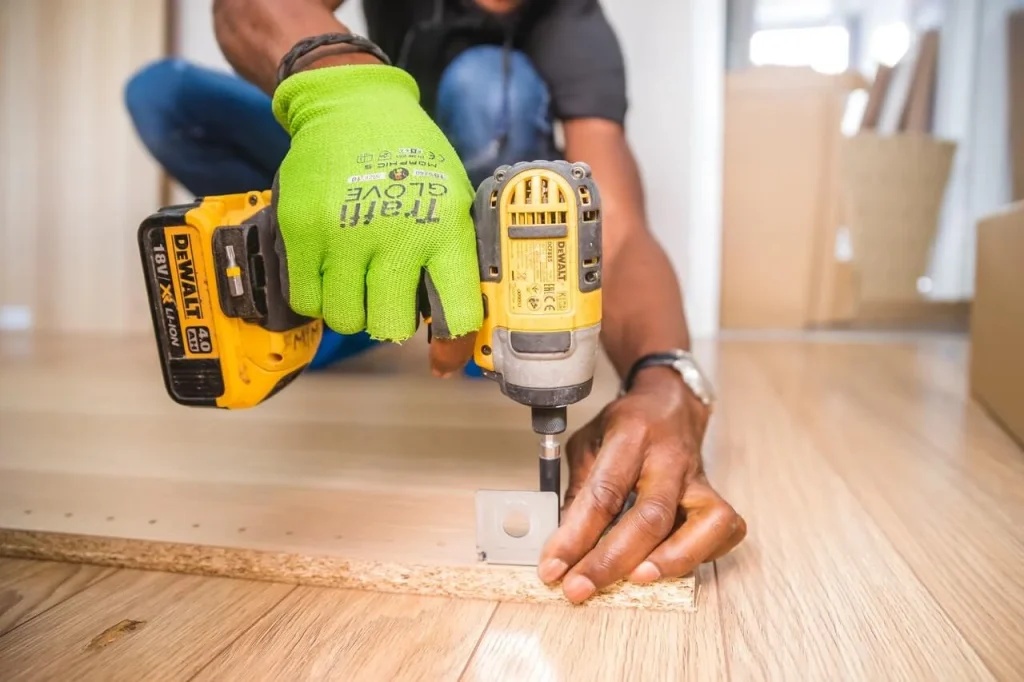 These drills work with the help of rechargeable batteries. Due to the technology advancements, cordless drills can last long enough to do many jobs.
The best cordless drills are powered by lithium-ion batteries, so even small drills carry a big punch. Use a large, powerful model that can handle a half-inch bit for larger construction projects, as well as a petite model for hard-to-reach spots.
If you have no power tools, this should be your first purchase.
2. Chop saw
Running a close second for the most-used tool in people's homes is the chop saw. These are also known as compound miter saws.
Chop saws use a large blade to accurately slice dimensional lumber such as 2-by-4s with speed and accuracy. They can also be used to cut PVC pipe, composite decking and even sizeable timbers such as 4-by-8-inch beams.
They're an absolute necessity to make accurate angled cuts for common DIY projects such as trim and picture frames.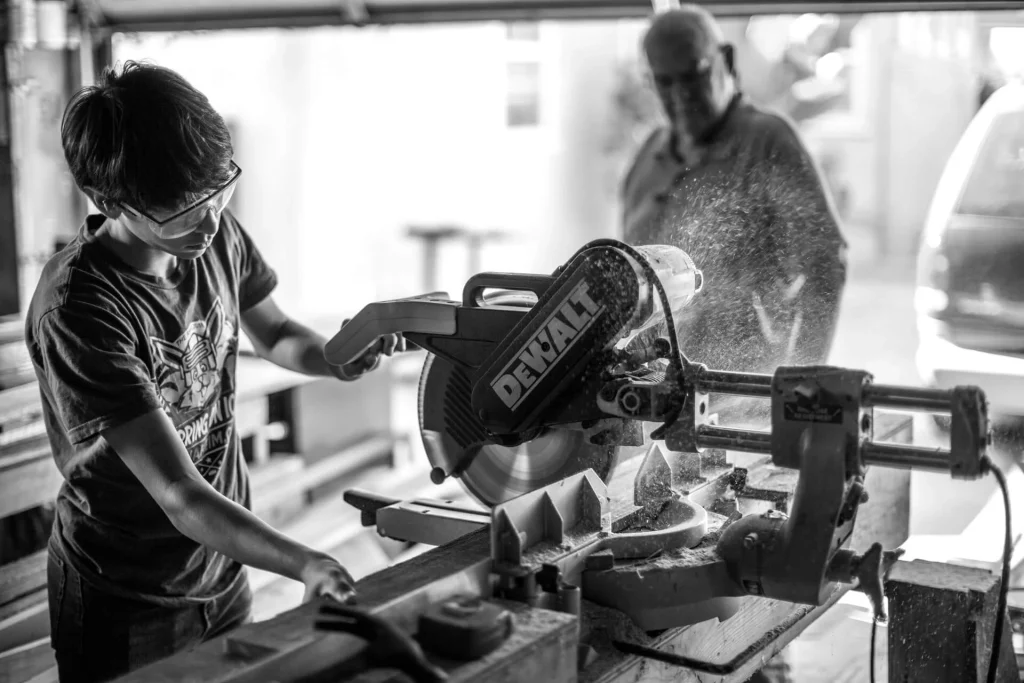 Higher-end models not only turn side to side, but bevel for complicated miter cuts such as those needed on crown molding. Larger models have sliding arms for extra reach.
Many contractors and semi-pros use a stand to make working life more comfortable, but if you're doing a lot of chopping on long, heavy timbers, working from the ground is almost as easy.
Chop saws take up a fair amount of space, so if the room is tight, a smaller basic model will usually suffice. But this is definitely a place to buy a model with the bells and whistles if you're going to use it a lot. The bigger the blade and longer the reach, the larger the timber you can cut.
3. Impact driver
This is another "I can't believe I didn't own one sooner" tool.
The construction industry has made a dramatic shift to larger engineered fasteners that are installed with an impact driver. Instead of lots of small screws and nails, pieces now are frequently joined with larger screws that have hex-shaped heads. They've also replaced large lag screws — because why hand cranks something for 10 minutes when your power tool can do the work in 10 seconds?
Impact drivers work like a torque wrench, applying a series of short powerful bursts to make something turn, without destroying the fastener or the tool's motor. While you can often use a regular drill for an engineered screw, you will burn out your drill a lot faster.
With an impact driver, you can use fewer fasteners that are stronger, and install them more quickly. If you're doing any kind of new construction, it will be a right-hand tool. Additionally, you can also use this when building shelves, connecting beams, and removing stubborn deck screws.
4. Orbital sander
Rarely is there a home improvement project that doesn't require some use of an electric sander.
This is one of those tools that everyone should own, from the general contractor to a DIYer. Sanding anything large is agonizingly slow, tiring, and sloppy. An electric sander can do the work in a fraction of the time and the end result will look superior.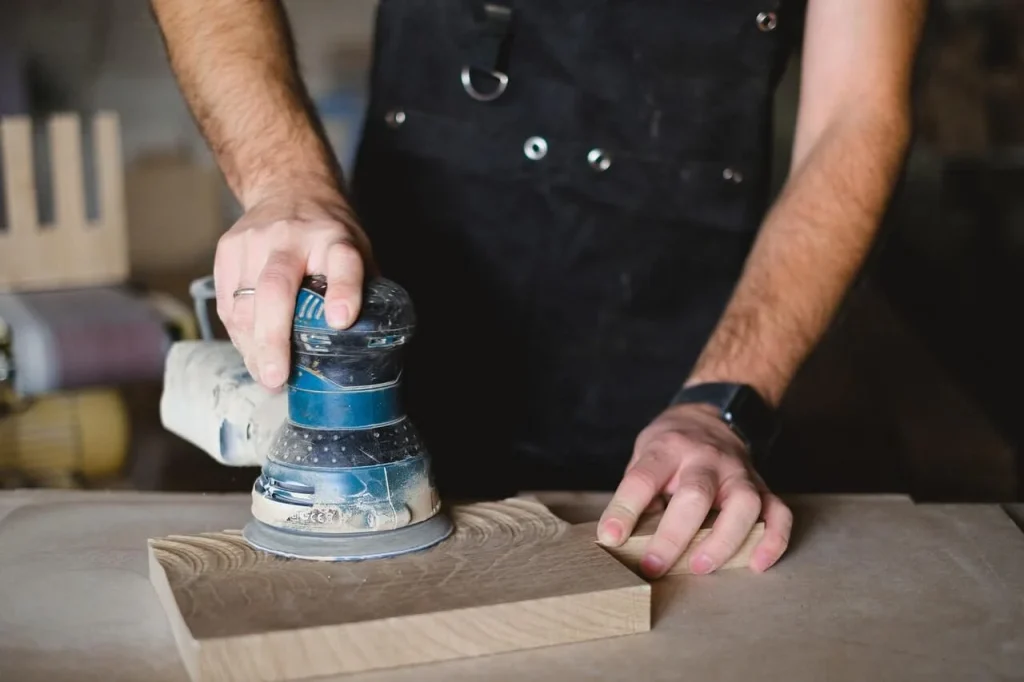 Most electric sanders are random orbital, so they sand without leaving a noticeable scratch pattern on the wood. And they make quick work of easing the edges on finished designs.
Sandpaper disks are attached with Velcro, a hook-and-loop fastener that makes it simple to replace them or to switch between different grits.
5. Nail gun and air compressor
Nothing can beat the usefulness of a nail gun with an air compressor for larger projects such as framing, roofing, and trim work.
If you are doing finish work, it's a must-have, since the alternative is to bang nails in by hand, which usually ends up looking sloppy.
Nail guns come in several gauges, all of which can attach to the same compressor and air hose.
6. Grinders
Grinders are a useful tool for our home use to soften the surface of the material. It does the polishing job perfectly. Grinders use an abrasive material (mineral/ceramic) to smoothen the surface. You can use Grinders for smoothening the wood, steel, and floor.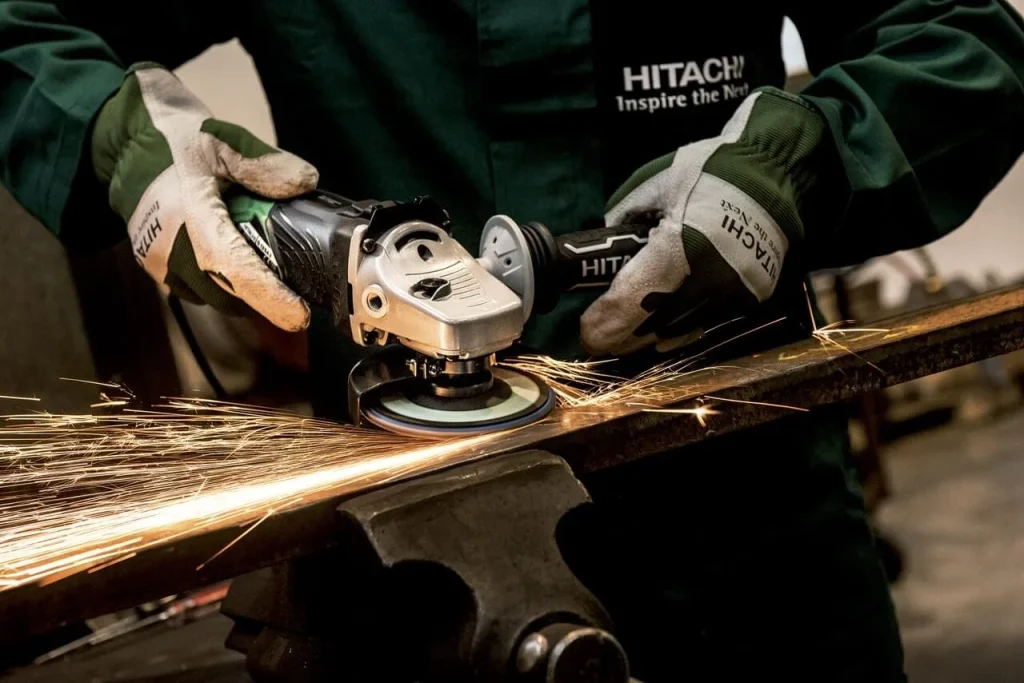 If the Grinders are not in your home, you will not polish anything. But if you have it, you will find the usage of it and do some beautiful finishes. We recommend you to buy one for your home improvement for a better quality of life!
These tangible tools could be the ones to fix or spice things up at your house and lot for sale at Crown Asia. What is a life with the best tools always at the ready? A steadily great one.
Related Blog: Personalize Your Luxury Condo with These 5 Intimate DIY Projects