Choosing the right property embraces you at the exact moment you enter the house. However, there are a lot of considerations that are needed in order to help you decide if it is really meant for you. No matter how you wanted the property, if it does not match your lifestyle, you might want to think again and re-evaluate your decisions.
First things first, location is really a significant factor that needs to be considered. South is truly one of the best locations when you are searching and visiting different property sites. Cavite speaks for itself when it comes to a perfect location, more specifically when you are the type of a busy and productive person. Why? Simply because Cavite is near Metro Manila and other prominent places such as Tagaytay, Batangas, and Laguna. There are numerous options when you want to reside in a place that offers you accessibility to a lot of facilities. Fortunately, there are great offers such as House and lot in Daang Hari, Alabang which is a famous and one of the most modernized places here in the South.
It is indeed a struggle to settle in a house that is too far away from your work and creates the other standard way of living which you are not used to. With that, a huge adjustment will happen and it may take months of just adjusting all by yourself. Daang Hari is known as a commercial area that offers almost everything you need and want. Evia Lifestyle Center is also present where you can experience a lot by means of productively making it as a shopping lifestyle center. Shopping malls, restaurants, service stations, and everything that modern and trendy life can offer, name it, because they are all present here. Thinking of availing a real property that offers metropolitan lifestyle? Available Homes in Daang Hari are perfectly built for you and will provide an easy access to everything essential may it be for leisure or work.
Welcome to Ponticelli : An Italian-inspired Abode by Crown Asia in the Bustling Daang Hari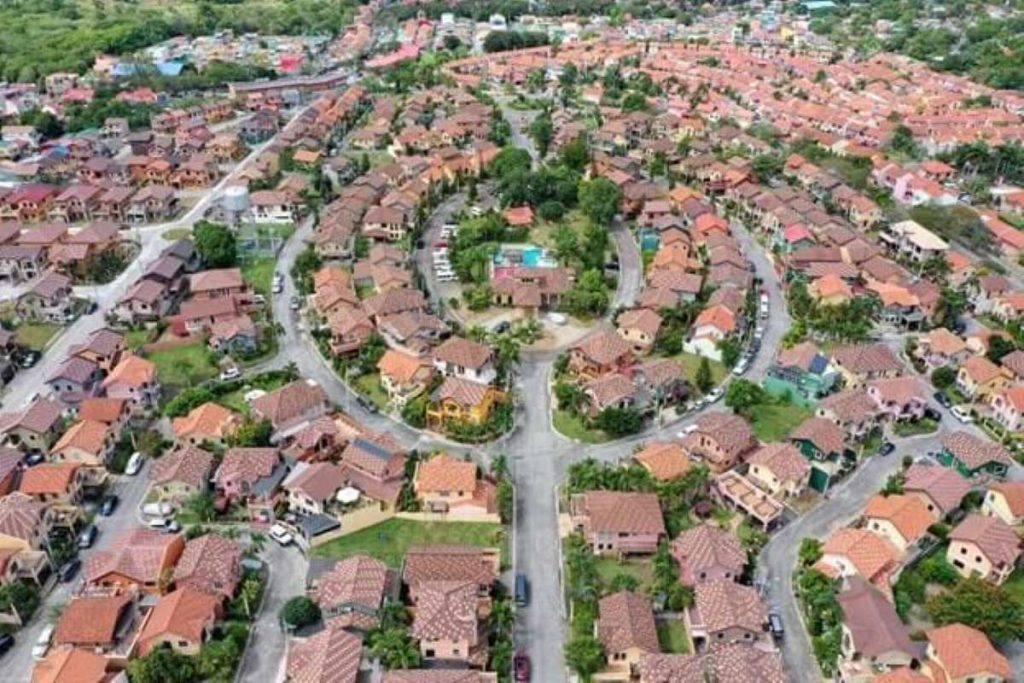 The union of accessibility, location, significance, and prestige are conceivably constructed here. What makes it more exciting? Bringing Luxury into your Urbanite Lifestyle. Ponticelli is a Premium House and Lot in Daang Hari Cavite that serves elegant homes and creates intimate soirees. Its name came from an Italian words ponti meaning bridge and celli meaning skies. You may think that living a luxurious yet urbanite lifestyle will not possibly take place due to daily responsibilities and budget limitations. Thus, associating the right attitude and knowledge, a real investment can bring you into this kind of lifestyle. You live the life you choose, and you generate a decision that you do not want to regret.
Crown Asia, the Premium Brand of Vista Land Premium Real Estate Developer, fearfully established Ponticelli providing every resident a beautiful, comfortable, and luxurious life that most of us dreamt of. The community presents not only the clean and peaceful environment but also the safety and security of every neighborhood residing in this luxury real estate masterpiece. Investing in today's time may seem challenging and unreasonable but believe it or not, it is one of the best decisions each and every one must think of. It is much better to plan your future ahead of time and manifest at a vibration where you get to have it all. Can you name a better community? Crown Asia provides a world-class themed community for 25 years now, and still makes the work. It stays committed to building premium homes to provide a solid property investment.
Your place will always be your investment. New project is on its way, and It is your chance to let the adventure begin. The center of business in the South known as Vista Alabang is creating a fresh and thrilling project that will be released soon enough. Crown Asia does not stop from building and developing the country's finest residential properties. With that being said, regardless of the pandemic, stable demand for real estate properties is still present more particularly with pre-selling projects not to mention the benefit of having a property value appreciation in the long run.
If buying a property comes to your mind, you may want to consider numerous projects of the Premium Real Estate Developer. House and lot in Bacoor, Cavite is ready to accommodate and give you an assurance to have a relaxed yet urbanite lifestyle.
Luxurious Architecture of the Property Perfect for Your Urbanite Lifestyle
Ponticelli has a Lalique Model Home that offers serene and homely vibes to the residence. Reminiscent of the original Italian countryside towns, this 18-hectare community represents what home really feels like. It is located at MBVillar Avenue, Brgy, Molino 3, Bacoor Cavite which is strategically located in close proximity of Vista Mall Daang Hari, EVIA Lifestyle Center, Asian Hospital and Medical Center, De La Salle Zobel, and San Beda College Alabang.
Lalique is Ready for Occupancy that has 131 square meter (floor area) and a minimum lot area of 141 square meters. The façade of the house showcases a highly modern residential architecture and  has a minimal detail. This two-story house is a great steal for every walks of life who are searching for luxury real estate in the Philippines.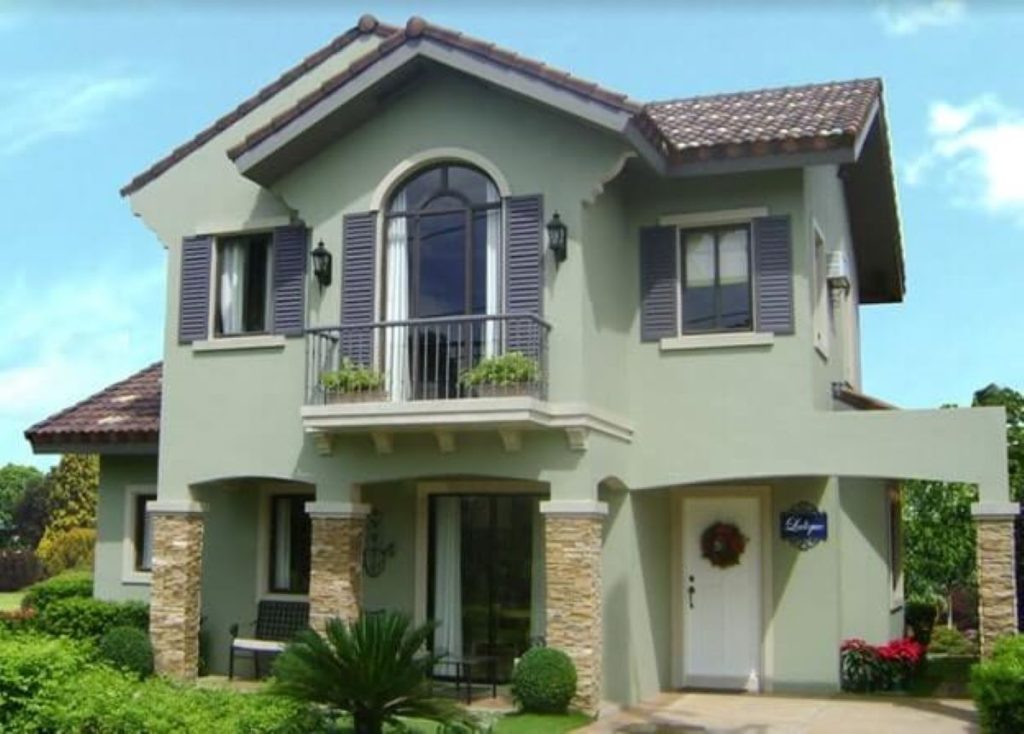 Upon entering, the owner of Lalique will be greeted by a cozy living room where the family members and guests can hang out. Further into the house is a clean and simple kitchen where delicious meals can be made and be completely served in a dining area, wherein personal discussions and small talks can genuinely happen.
The house consists of four lovely bedrooms which are perfectly made for accompanying the relaxation of your own family and guests. Toilets and bathroom will never be a problem since there are three lavatories provided. Lalique also features one carport and an area for your plants where it can flourish.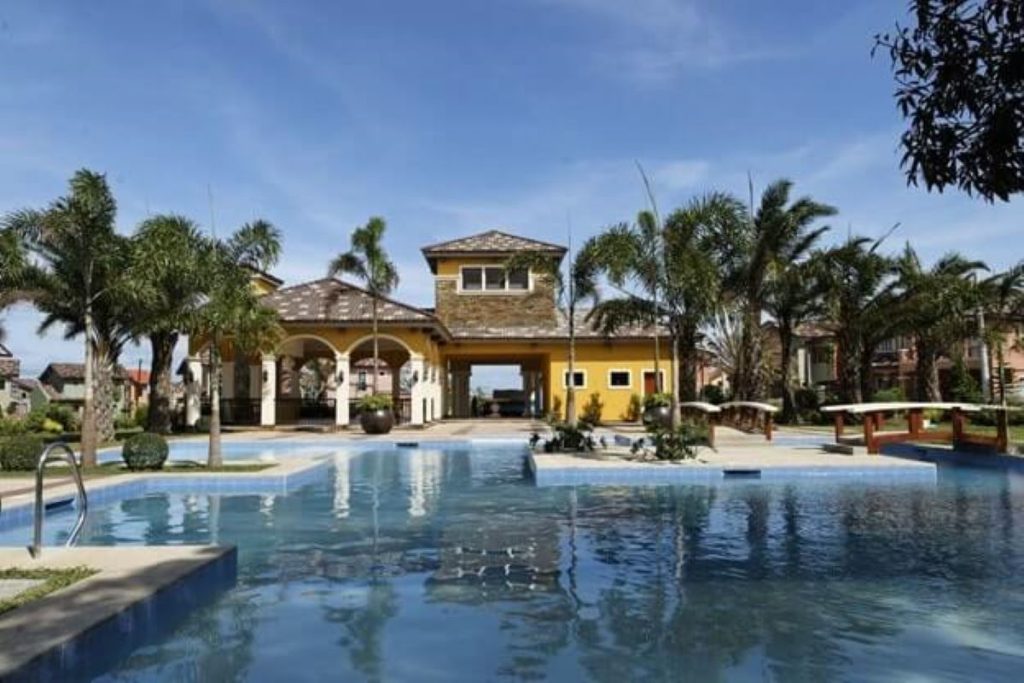 A luxurious living with its top-notch amenities is what Ponticelli can offer. It has a spacious and relaxing Piazza Ponticelli Clubhouse where exclusive events can be achieved, a Playpark for the children, a vibrant Gazebo, and a nice area for Swimming Pool, Wi-fi Zone in the Clubhouse, Canopy Garden, Gym, and Basketball Court are all accessible when you choose Ponticelli. Your safety is also our top priority. There are a minimum of two security guards per gate, roaming security, and well-trained security personnel.
Undeniably, Lalique is the perfect property for sale in Ponticelli intended for creating new and memorable memories that can happen inside your own house. If you are still searching for an investment, ideal retirement, and property that you want to settle in for good, Ponticelli located Along Daang Hari Road, Vista Alabang is a place where you can have it all.
Watch the video version of this blog right here:
Related Blog: Ponticelli – The Last Premium Italian Inspired House & Lot in Daang Hari