The Philippines has numerous untapped markets that are ready for further development. One of these is the renewable energy sector, which already has some European firms very interested. According to the President of the European Chamber of Commerce of the Philippines (ECCP) Lars Wittig, the incoming year will usher in a wave of major firms wanting to establish their presence in the country through the expansion of renewable energy. Many are looking to invest in projects and plans that involve enacting structures. Specifically, floating offshore wind energy was referenced as a fast and efficient way of generating electricity that is not susceptible to damage by phenomena such as earthquakes or flooding. 
In fact, Acciona, a multination infrastructure company that specializes in sustainability and the promotion of a green economy, has already met with President Ferdinand "Bongbong" Marcos Jr. to discuss the company's future endeavors in the Philippines. During the Association of Southeast Asian Nations-European Union (ASEAN-EU) Commemorative Summit last December 14 held in Belgium, the company stated that they see Manila as a viable location for their Southeast Asia hub due to how "business-friendly" the metro is. This is not the first project Acciona has had in the country, as they've been involved in ventures such as the Malolos-Clark International Airport line and the Putatan II water treatment plant.
This is preceded by the Department of Justice (DOJ) recommending the giving of exemptions to the 40% foreign ownership restriction to renewable energy investments. Their recommendation was then fully supported by the Department of Energy (DOE), which took action by amending the Renewable Energy Act of 2008 to allow 100% foreign ownership for projects that involved renewable energy. This investment cap was lifted as multiple foreign companies had expressed their desire to develop and utilize the Philippines' rich supply of resources. The state of renewable power in the country is expected to improve as a result of these investments, as the previous restrictions had been blamed for the lack of progress in the sector. 
Concerns had been brought up in regard to the local market, as many fear that foreign investors could potentially serve as detrimental competition for Filipino companies. DOE however asserts that introducing these foreign investors would not pose a threat and that Filipino investors would be prioritized over their foreign counterparts. The more important factor here, according to the Institute for Climate and Sustainable Cities, is that companies from abroad share their technological advancements and expertise to progress renewable energy efforts in the country. 
What are the Benefits of Renewable Energy?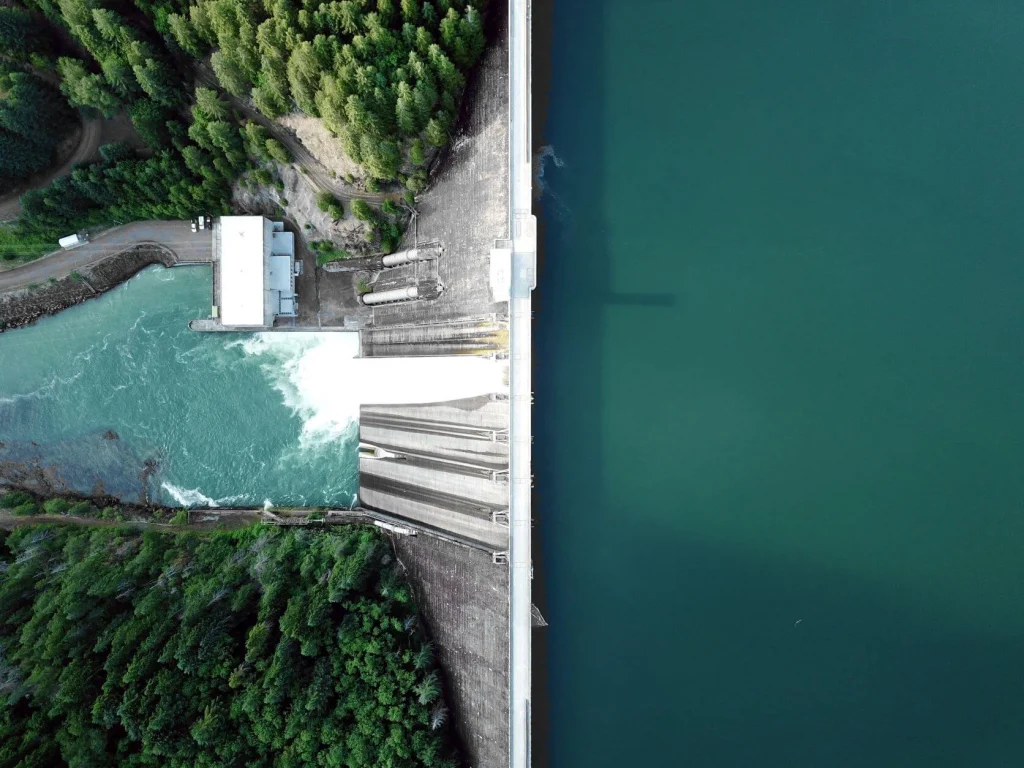 Renewable energy comes in various forms, namely solar energy, wind energy, geothermal energy, hydropower energy, tidal energy, and biomass energy. Compared to the use of non-renewable sources of energy such as coal and oil, renewable energy has much more benefits to the environment and is better for people as a whole for the following reasons: 
Little to no greenhouse gas emissions and fossil fuels
Overall, renewable energy is better for the climate, as these emit negligible greenhouse gases at the very least. This means fewer contributions to global warming and fewer harmful effects on the environment. 
It's better for our health
Renewable energy also produces little to no air pollution and contaminants. When the air is cleaner, this reduces the risk of dangerous particles getting into our systems. The burning of fossil fuels on the other hand can lead to potential respiratory illnesses, bronchitis, or asthma.  
Renewable energy sources cost lower to operate and maintain
Since they are produced easily, renewable energy is relatively cheaper to obtain than non-renewable energy. Although things such as equipment and machinery can be expensive, the total operating costs are quite low. Renewable energy technologies structures are also usually modular, which lessens their chances of getting damaged through natural calamities, and thus the need to replace or repair them. 
Resources are easily replenished
Accessibility is also one element that puts renewable energy at an advantage over non-renewable energy. You can draw it from winds, plants, and the sun, among other places. It is much more difficult to locate sources of fossil fuels, where companies must get crude oil from reservoirs by means of drilling and pumping. 
More jobs are created
Some also say that more jobs can be generated from the establishment of renewable energy infrastructures. To build and maintain these, companies would require manpower and physical labor, unlike non-renewable energy which usually uses automated machines. 
Smart Homes 
With the inevitability of the renewable energy sector's growth here in the Philippines, it's important to be aware of what kind of opportunities and possibilities come with it. One exciting prospect is being able to have a smart home that runs on renewable energy. 
Although not a fairly new concept, smart homes may still be unfamiliar to the majority of Filipinos. Most homeowners here in the country simply look for houses and lots for sale that are available. Smart homes are a step into the future, designed to make your living experience comfortable and convenient. Main fixtures in the home can usually be controlled using one device or software, which includes televisions, lights, locks, air conditioning, and so on. 
Typical Smart Home Features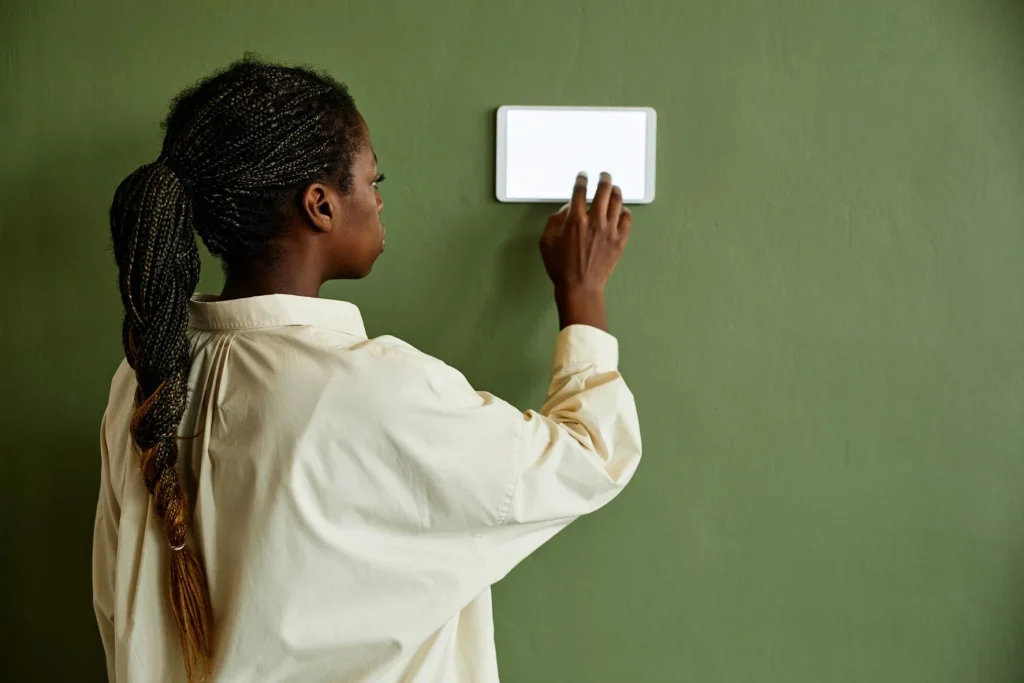 Lighting and Blinds
The lighting in a smart home can be programmed to display a wide array of colors. They can also be dimmed or brightened accordingly. Lighting in one's living space is very important, as it can affect the resident's mood or the overall aesthetic of the area. Most consider lighting as a huge part of interior design. This coincides with the use of blinds or shades for the windows. There are smart home features that adjust these with just a push of a button. The natural lighting that comes into the space also has an impact on the total look of your home.     
Security and Surveillance 
Through smart home technology, homes can amp up their security. This includes installing security cameras in the area surrounding your home, which can be monitored through an application. Automated locks for doors can also be set up and controlled. Additionally, alerts can be sent if suspicious behavior or activity is picked up by sensors or other devices, and you can ensure that your home is safe even if you're on vacation or in another country. 
Entertainment 
Entertainment systems can be improved through smart home features. Televisions, radios, and other similar appliances can be controlled better and more efficiently. Using an application, child locks can be placed on channels, alarms and timers can be set, and videos can be screened. Audio systems can also be adjusted to play music in different settings such as "bass-centric" or "vocal-centric", which is perfect for anyone with their own tastes.  
Through a centralized system, homeowners can customize their living space according to their preferences. Homes with smart technology features in them are considered worth more than homes without, which really emphasizes the status of these products in the real estate market. Millennials in particular are said to be more drawn to residences with smart home features and are choosing to invest because of these. However, it is wise to first weigh your options before deciding if a smart home is right for you and your family. Here are the pros and cons of having a smart home: 
Pros of Living in a Smart Home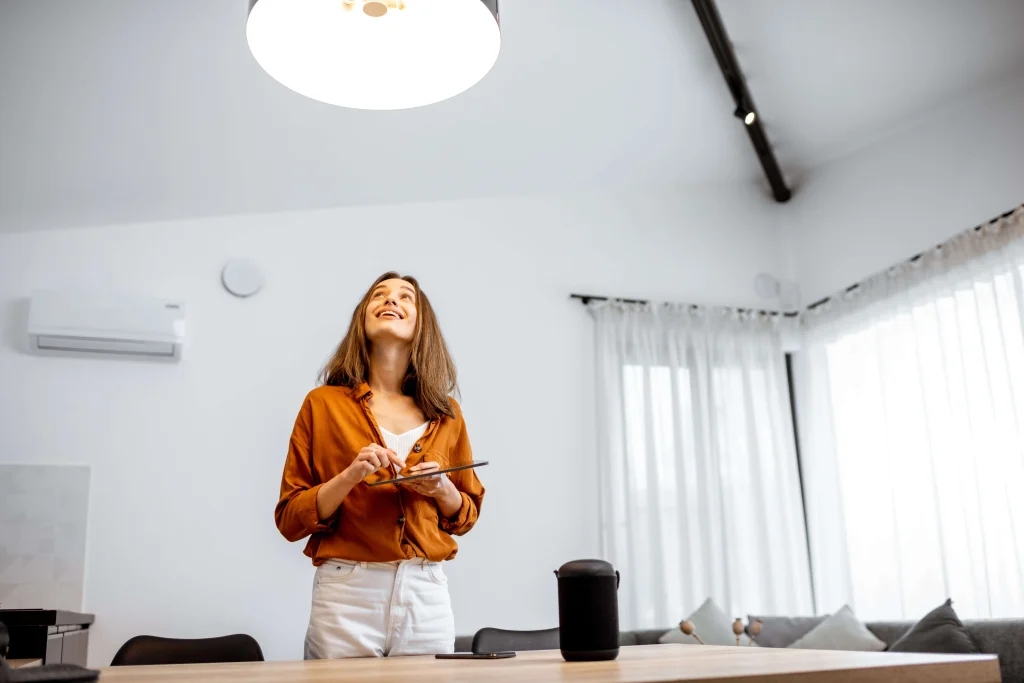 Saves time
When you can control everything in your home with the push of a button, you are able to save the time it takes to make sure everything is switched on and running. As a result, you can delegate your time for more productive purposes such as for work or other projects. 
Remote access
You can still control any appliance from any location inside the house if you have a smart home. Even when you are outside your residence, at school, or at work, you will still be able to check on the status of your home through an application on your device. Some even choose to adjust their air-conditioning or lights before coming home so that they can immediately relax as they step in.
Saves energy consumption
Living in a smart home acts as an energy management tool as well; you can adjust the settings of your appliances accordingly to save energy. Devices that usually consume a lot of energy can be monitored as well. 
Saves cost 
As a result of saving energy, having a smart home can save costs in the long run too. A decrease could potentially be seen in your electric bill down the line if you maintain the use of your smart home. 
Good for accessibility   
Not only is it convenient, but a smart home setup could also be very useful for people with health impairments or other similar conditions. Switching on every single device one by one could be a tiring and arduous task, and a smart home makes things easier. 
Cons of Living in a Smart Home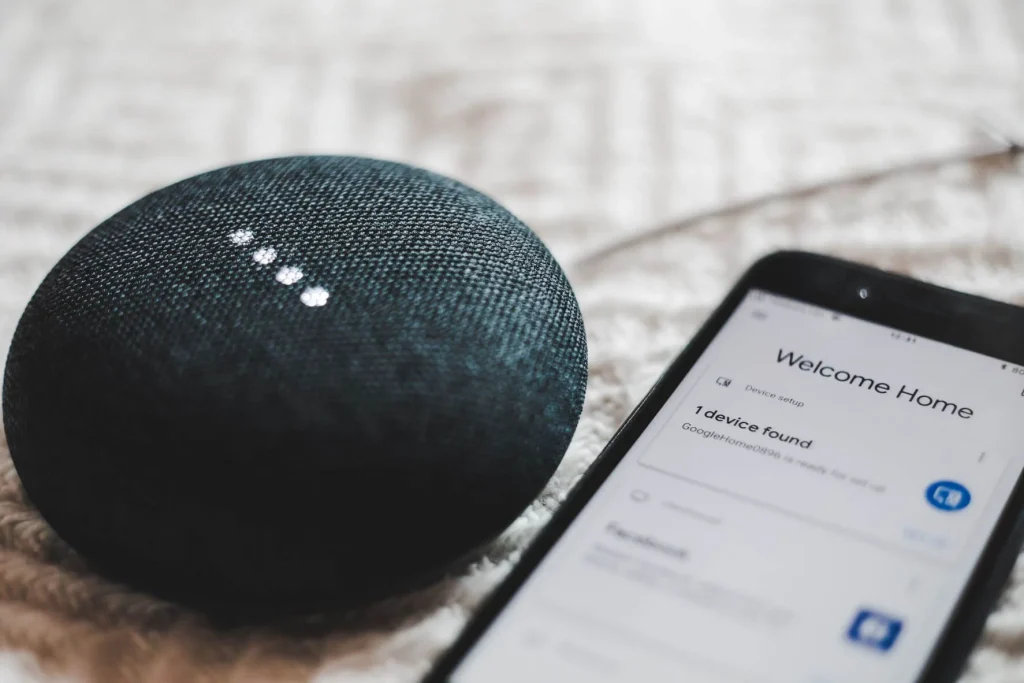 Security issues
Some have said that having your appliances connected to the internet could possibly be a potential security issue. Having only one device for controlling your security system can leave your home vulnerable to cyberattacks and other breaches, and hackers may find a way to get into cameras and microphones found in certain appliances. So, it is important to have a secure smart home security system.
Reliance on Internet connection 
As everything is connected to the internet in order to function, a problem arises when the internet connection is too weak or is cut off completely. A smart home increases one's dependence on the internet, making it difficult to make do when living in rural areas or places with spotty connections. Though, there are smart homes with backup access that does not require the Internet.
Repair and servicing concerns 
The upkeep and maintenance of some appliances may require more time and effort as compared to their traditional counterparts since they function in a system that involves multiple other household objects. It might also be more difficult to find someone with the expertise to fix your smart home issues if you live in certain areas. Repairs may take a while if this is the case. 
High investment costs
The initial cost of a smart home might be quite expensive. Installing the system and investing in high-quality technology costs a lot of money upfront, so it's important to save so that this expense is feasible. However, with more foreign investors coming in, it is expected that the cost of these technologies would go down as a result. 
System learning curve
Learning how to use a smart home system may be a struggle for those who are not tech-savvy in the first place. Some systems can be too complex to set up alone or the customizing process may be difficult as well. There may be a need for an adjustment period where you'll still be learning how to navigate the features of the system. 
How Smart Homes Can Use Renewable Energy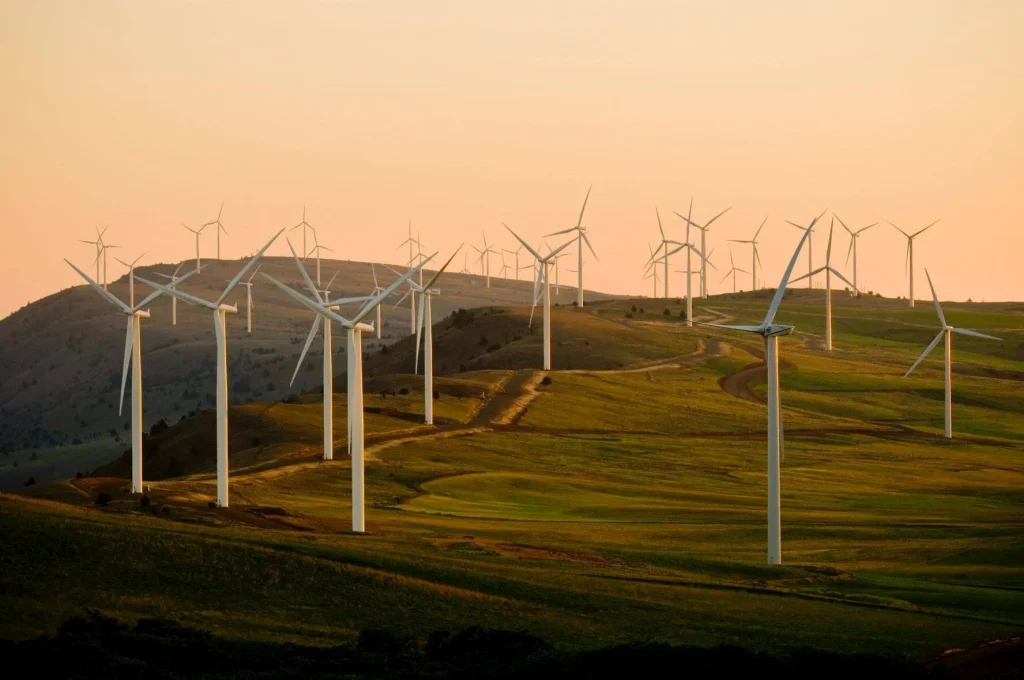 Smart homes are constantly evolving and improving, which results in some types of smart homes utilizing renewable energy to power their systems. This is a great show of technological advancement that combines comfort with environmental awareness. The most common way to incorporate renewable energy into your smart home is by installing solar panels.
Through solar energy, households can generate electricity throughout.
More proactive homeowners can opt to then use batteries to store the energy for future use, which is especially handy during outages or emergencies. 

As the Philippines leans more toward the use of renewable energy, and foreign firms tap into the potential of the said sector here in the country, accessing these pathways to renewable energy becomes much easier. In the near future, there might even be new ways to utilize renewable energy introduced to us. More and more homeowners are also prioritizing energy efficiency and considering it a major deciding factor in choosing a home. Dealing with the right real estate developer involves aligning your needs with their mission, and Crown Asia has the ability to do just that. Through their premium house and lots for sale in world-class communities, they are able to connect aspiring homeowners to homes that match their lifestyles and needs. Learn more about your future home here.
Related Blog: PH Moving Forward with Renewable Energy: The Edge of Real Estate Smart Homes