Lighting can make a huge difference when it comes to making a home, such as a condo in Las Piñas, a more cozy and beautiful living space. Depending on how one utilizes lighting in their interior design, the effects can either be incredibly sublime or displeasing to the eyes.
Poor lighting can lead to many complications that can range in severity depending on the affected individual and their home. Low light can be hazardous if the owner is not careful, since they wouldn't be able to see their surroundings that well, which could then lead to small blunders or life-threatening accidents. Strong lighting on the other hand may lead to a stressful environment which can induce a number of debilitating side effects such as insomnia, depression, and even obesity.
To avoid the harmful effects of bad lighting and to enhance one's own condo space, here are three tips for improving the lighting of one's condo.
Maximize the Presence of Natural Light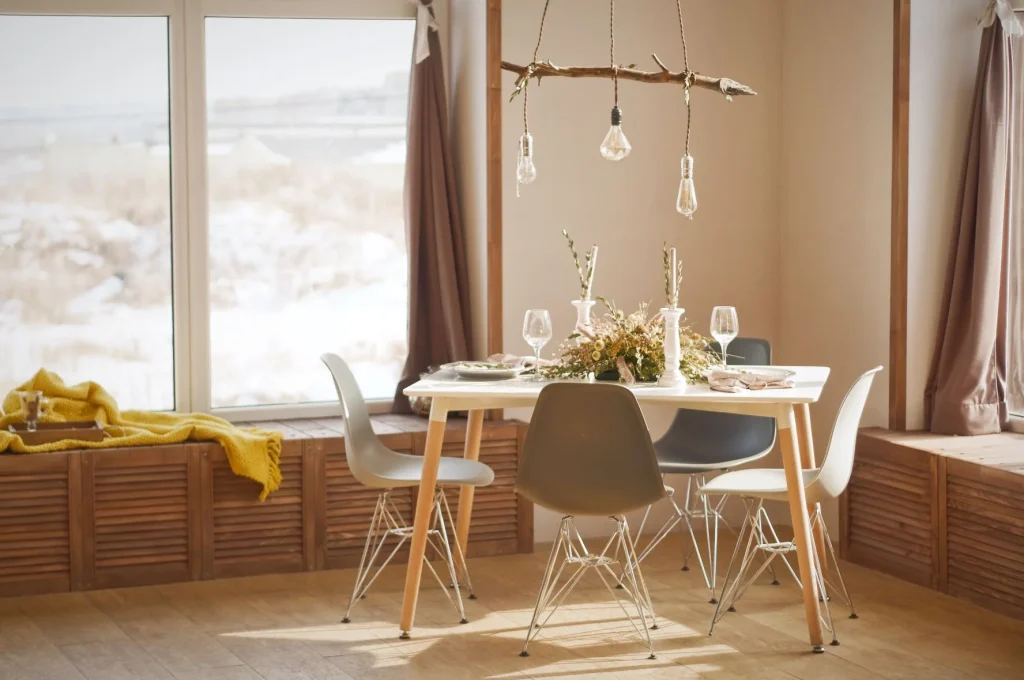 While it is common to rely on artificial lights to brighten one's abode nowadays, natural light is still always a better option, especially if one's condo has easy access to it. Not only does natural light provide a better mood indoors, but it is also free and can help reduce the electrical bill.
It is recommended, in the case of units with a good outside view, to almost always allow sunlight to enter inside. Whether it is through simply parting the curtains in one's living room windows or opening the door to an adjacent space that is naturally bathed in sunlight, it can be an easy task to implement natural light into one's home. Doing this method can ensure that one does not need to worry about lighting at all during the day, especially during times when the weather is nice and sunny.
Sunlight in moderate amounts of exposure is also good for one's health, a nice side bonus to consider if one is planning on utilizing environmentally-friendly methods to further improve one's condo space.
Consider Adding Appropriate Colors to Your Ceiling Lights and Other Lighting Fixtures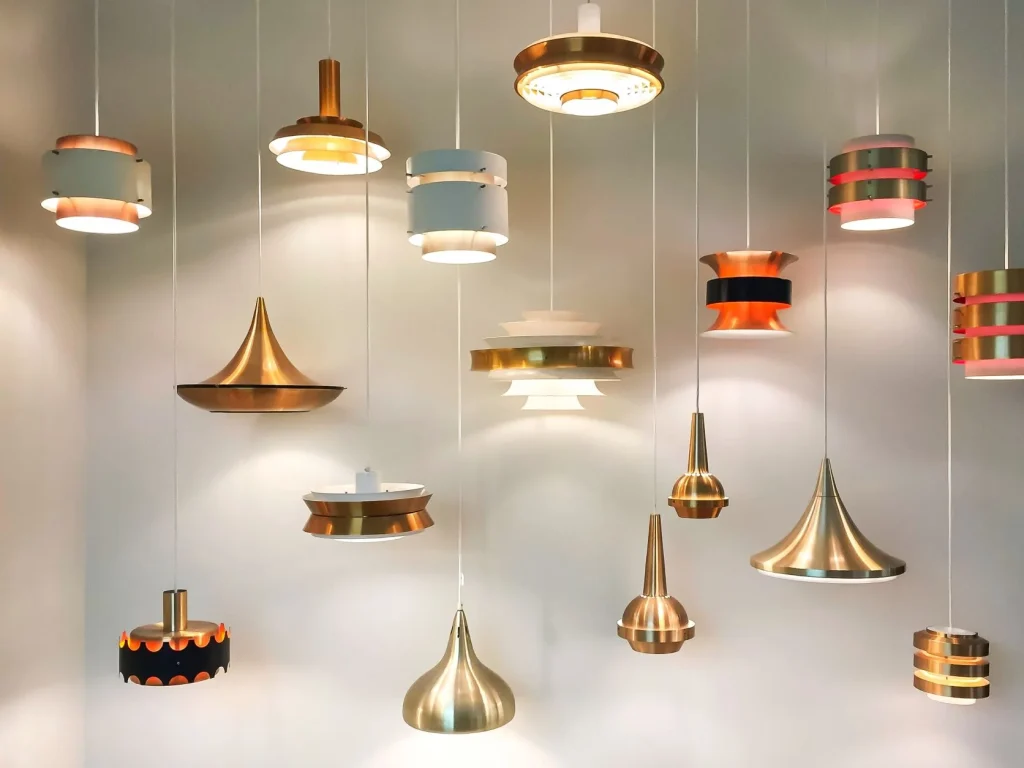 A regular household would often just employ the use of lighting sources that produce white or yellow light to illuminate the interior. More creative condo unit owners with some knowledge of color theory may opt instead to aim high by installing colored light fixtures or lamps to not only improve the aesthetic of their residence but to generate a specific kind of mood as well.
An excellent place where colored lights would fit well is in the bedroom, which would benefit from having the blue-colored light for example since its soft glow can calm the mind and thus induce better sleep as well. Using warm colors such as a gentle yellow or red in the dining area may also improve the overall dining experience there since those aforementioned colors are associated with positive emotions such as happiness, enthusiasm, and even passion. As for the living room lighting, the colored lights of choice can be up to the owner themselves to decide on depending on what they think would be thematic or appropriate.
While experimenting with colored lights can be a fun way of making one's home an, even more, better place to live in, sometimes sticking to the tried and true white light may simply be the more choice option for many.
Balance the Overall Brightness of Light Sources to Achieve the Right Lighting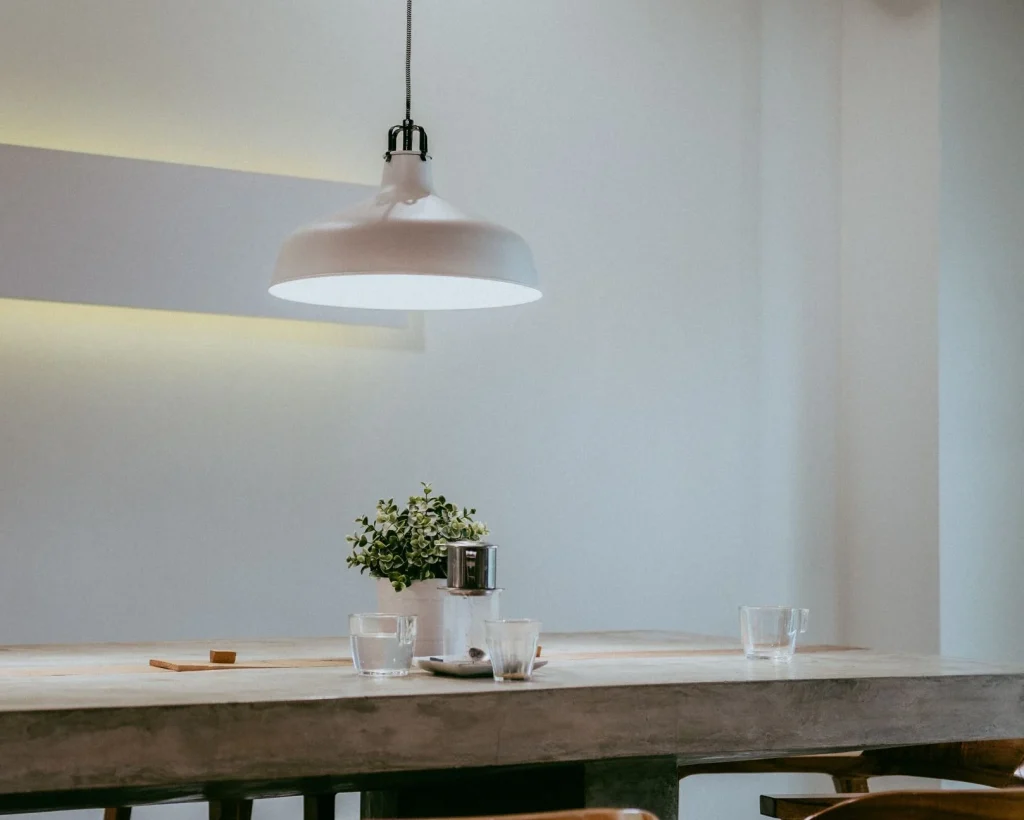 Sometimes, it's just a matter of adjusting preexisting lighting fixtures that one only needs to do in order to maximize the ambient light in one's condo to an optimal level. Whether this is done either by moving around lamps or changing old light bulbs for new ones, one can easily achieve their ideal condo lighting design if they're creative enough.
Repositioning certain light fixtures, like a table lamp or floor lamp, can do a great deal in further improving the general lighting, especially if they emphasize the beauty of one's home décor by making them the focal point of attention.
In a limited space such as inside a condo unit, the mood of the whole room can be shifted from simply just doing some slight adjustments to the position of certain light sources or having recessed lighting.
For other lighting sources that are strictly stationary, such as recessed lights and wall sconces, changing their light bulbs may be in order to make them into better light sources capable of producing all the light necessary for their given space. Some fixtures in one's unit may still be using outdated technology, such as incandescent light bulbs, which would definitely need replacement if one would want more light to create their ideal living space.
For homeowners that are having a difficult time deciding on where to place their light fixtures, they may choose to rely on online resources which would give them the perfect condo lighting ideas for their own home.
In conclusion, getting the perfect room lighting for one's condo space is essential for not only beautifying the home but also gaining some positive benefits and preventing negative side effects as well. Some methods that one can use to improve the lighting within the entire space of their condo are to allow as much sunlight inside, experiment with colored light to create the perfect mood, and do some simple adjustments or upgrade to any light fixture within one's home.
While the topic of lighting has been covered in this blog, applying the tips mentioned here wouldn't be possible without a place to call home. For those looking for their dream condo in Las Piñas, Crown Asia has them covered with Hermosa.
An exclusive, high-end condominium village, Hermosa represents the pinnacle of modern city living for upper-class Filipinos. Prospective residents have the choice of purchasing either a 1-bedroom, 2-bedroom, or studio unit of their choice, complete with resort-style amenities meant to maximize comfort. Hermosa unit owners also benefit from having ease of access to many of Metro Manila's key locations such as NAIA and the Bay Area.
To those seeking only the best condo in Las Piñas to live in, look no further than Crown Asia's Hermosa.
Related Blog: How to Make Your Living Room Lighting Much Better