The upscale market of young professionals, despite their newfound purchasing power, is still comprised of people who worked hard and smart for their keep. What would drive them, perhaps, to make any kind of large-scale investment (such as for property) at this point in the decade would be following their 2020 realizations about the work from home setup.
The resilience of the upscale real estate market is driven by the WFH setup.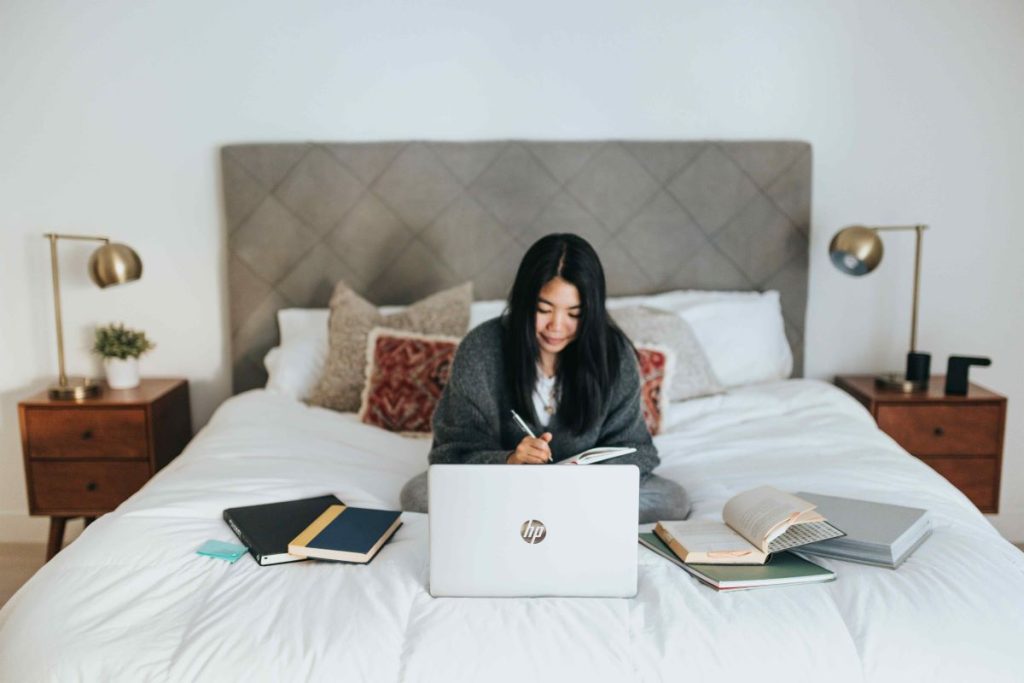 Across the Asia and Pacific, according to an Australia-based real estate director interviewed by Christie's International Real Estate, "The ability to work from home during lockdown has made second homes and holiday properties all the more appealing to many. It is a trend we believe can be divided into two subgroups: there are those who want to leave city centers entirely, and then there are those who have deep urban roots but want the bonus of more secluded property with recreational options. Both groups are reassessing their priorities and seeking homes that offer better life balance."
Whether you find yourself in the former or the latter category, the outlook for Filipinos remains clear: there is a need to decentralize Metro Manila. With many thoroughfares seized by traffic and carbon emissions, cities have simply become too big and too chaotic for regular commutes. Here comes the more attractive localization of the work-from-home setup and its consequent demand for secondary business districts and satellite offices. It is an accountability that only real estate and urban development planners can deliver and effectively market — not only by putting up notable house and lots for sale in Cavite and Laguna and luxury condos for sale Philippines in Taguig, Las Pinas, Bacoor, Sta. Rosa and Tagaytay but by also developing thematic master-planned communities around it.
It is embedded in the country's conservative culture to fill out the spaces where our roots were planted, maximizing every inch until there isn't any more room for growth. And in the deeply congested cities of Metro Manila, physical space is undoubtedly hard to find. But while these factors drive young professionals to find greener pastures around the country, the next big question is — where would their new safe haven be?
What 'Extra-Muros' could look like
'Extra-Muros' is a loose term for the cities and municipalities outside the concrete jungle of Metro Manila, coined after the Spanish-built walled city of Intramuros whose name literally meant "inside the walls". When it comes to properties beyond the metropolis, many factors about an ideal modern lifestyle come into play. The concept of a 20-minute neighborhood, piloted in Singapore and Australia, is not so far from what many Filipinos would dream to have: ease of transport, employment opportunities, health facilities and services, shopping centers, schools and learning centers, playgrounds and parks, green streets and spaces, gardens, recreation facilities, and walkable streets — all within a 20-minute travel distance from their home. One analyst interviewed in PricewaterhouseCooper's (PwC) latest 'Emerging Trends in Real Estate' report predicts that "In the future, while [demand for space by financial and tech companies] is still important, I feel we are going to see more distinct life science clusters forming. And life science is not going to be CBD-based."
This is good news for Filipinos, as premium real estate developers such as Crown Asia move to areas in the periphery of Metro Manila's concrete jungle, in cities such as Cavite and Laguna, through offerings of luxury house and lots for sale within such master-planned communities. This move to relieve demographic stress in Metro Manila is a win-win for both buyers and developers because it recognizes the human dimension to an ever-increasing population density.
Crown Asia, a subsidiary of Vista Land, is a leading developer of luxury house and lots for sale in Cavite and Laguna. The company caters to the higher-mid-income families, offering them elegant homes in themed communities where all essential necessities are within arm's reach. Crown Asia luxury homes are perfect for families wanting to live outside the busy metro but still want to maintain a truly cosmopolitan lifestyle.
What the upscale market can expect
Following the economic chaos of 2020, luxury brands and property developers cut close to mastering the art and science of further understanding their ideal customers. PwC's report observes that they are "…now more focused on understanding what their customer base wants. In markets or neighborhoods traditionally reliant on tourist spending, this translates to a greater focus on local catchments. Malls are reducing the number of branded stores, adopting more active and meaningful programming, and embracing shops that target local audiences. (…) The sense of localism is now really high. (…) Operationally, retail operators are now thinking more in terms of town centers than malls. They are still called malls, but there is this idea that you're an active curator, more like a town mayor, ensuring you get a diversity of audiences coming through on a far greater basis. (…) With tourists unlikely to return soon (or at all, in some cases), such strategies serve a dual purpose. Not only do they shore up revenue, but they also encourage the creation of facilities that serve the local community."
The Capital Group had observed that "the evolution of a wealthy class in China and other Asian economies over the past three decades has provided the [luxury] industry an underpinning of sustained and structural growth," and that "female wealth is growing. In 2019, women accounted for 45% of high-net-worth individuals, up from just 24% in 2008." Whether affluent Filipinos choose to take new roots in the central business districts of Taguig, the historical Las Pinas, the tourist-flocked Tagaytay, or the emerging Cavite and Laguna, these young professionals are primarily financially resilient and willing to pay a premium to luxury brands who offer, as observed on Christie's International Real Estate, nuanced insights, quality advice, and a credible perspective on the property market. It is not stinginess or frugality that drives the young Filipino professional's financial resilience, but rather the challenge to maximize the value and timeliness of every investment — a learned habit from a conservative upbringing that many may not notice at first.
Related Blog: Is it Practical to Invest in Real Estate During the Pandemic?