After Covid-19, there seems to be a new strain of virus taking the media's attention and running with it: monkeypox. Since early of May 2022, many countries in Europe, as well as Australia, and the U.S. have reported an increased number of monkeypox cases.
This new animal-based virus seems to be spreading throughout the entirety of Europe and North America. In the UK, for example, 20 monkeypox cases have been confirmed since early May and during a press conference on May 17 from the World Health Organization, officials have said that these are mostly separate occurrences except for one family with two confirmed cases and a probable case.
WHO officials and UK Health Security Agency have been tracking monkeypox's path through Europe and North America for several weeks. However, with the data available so far, it's difficult to figure out just how long the virus has been spreading, how much it can further spread and just how widespread the virus actually is.
In this article, just like many other we've covered here in Crown Asia, we'll be going over what monkeypox is and what we can do about it.
What is the Monkeypox Virus?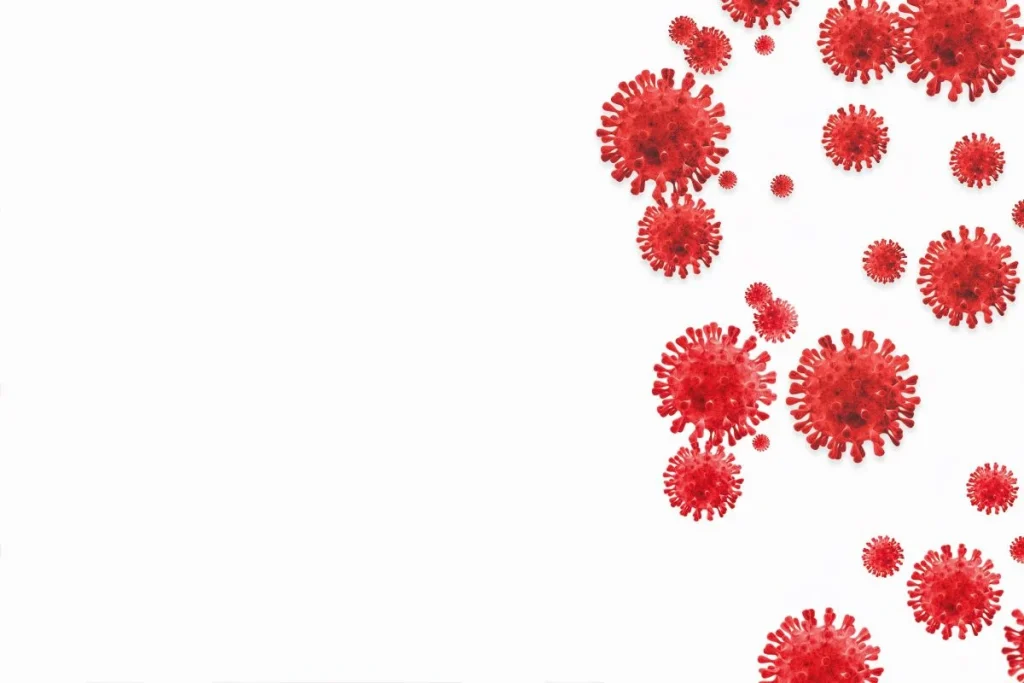 Monkeypox was a virus first discovered within monkeys (hence the name) in 1958 and has since spread to humans by the 1970's. At the moment, research institutions have since found small but rising numbers in Europe and North America. Case numbers have been rising but are still low, with 9 cases in England, 23 in Spain, and 20 in Portugal.
Here's some of the most important information you should know about Monkeypox.
Description
Monkeypox is what is known as a zoonotic virus, meaning that it's transmitted from animals to humans. Cases, then, typically occur nearby or within tropical rainforests, where animals that carry the virus may live. At this point, you may be worried since it sounds so similar to how Covid is often described.
Yet, don't fret.
Monkeypox is typically seen in those who have travelled from a country where monkeypox is endemic. However, in the current outbreak, there seems to be transmission in the community. Those who are at increased risk have had direct contact with someone already infected with monkeypox.
Symptoms
Similar to many of the other transmissible viruses in the world, the first symptoms of monkeypox are very usually one of the following:
Fevers
Chills
Muscle aches
Exhaustion.
Among these symptoms and signs, it should be important to note that the time from infection to the onset of symptoms, which what many others call "incubation periods", can range from 5 to 21 days. A quarantine period of two to four weeks is usually the norm for the illness to resolve.
Perhaps the more worrying symptom that you should watch out for is swollen lymph nodes, which typically precede the rash by 1-2 days. The characteristics rash develops, you'll first feel this in the mouth and on the face before it spreads to other parts of the body.
What you should look out for are vesicles or, what medical practitioners call, "pustules, that are deep-seated, firm or hard, and often have clear boundaries. Similar to chickenpox, the rash changes and goes through different stages before it finally falls off and becomes a scab.
If you do come across something like this, know that children are at higher risk of severe risk of disease and death, with their fatality rate falling between 1% and 15% among children infected.
If you do develop symptoms of monkeypox, then you should seek medical care, wear a mask, and call your hospital to let them know that you will be attending. If you have a rash or blisters, make sure that these are covered so as to prevent infection of those around you
Transmission Vehicles
We are sure that methods and means of transmission has been covered in previous parts of this article, yet it would be important to dive deeper into exactly how the virus can be transmitted between people. The transmission of the monkeypox virus amongst humans is limited, but it can happen through close skin contact, air droplets, bodily fluids, and virus-contaminated objects.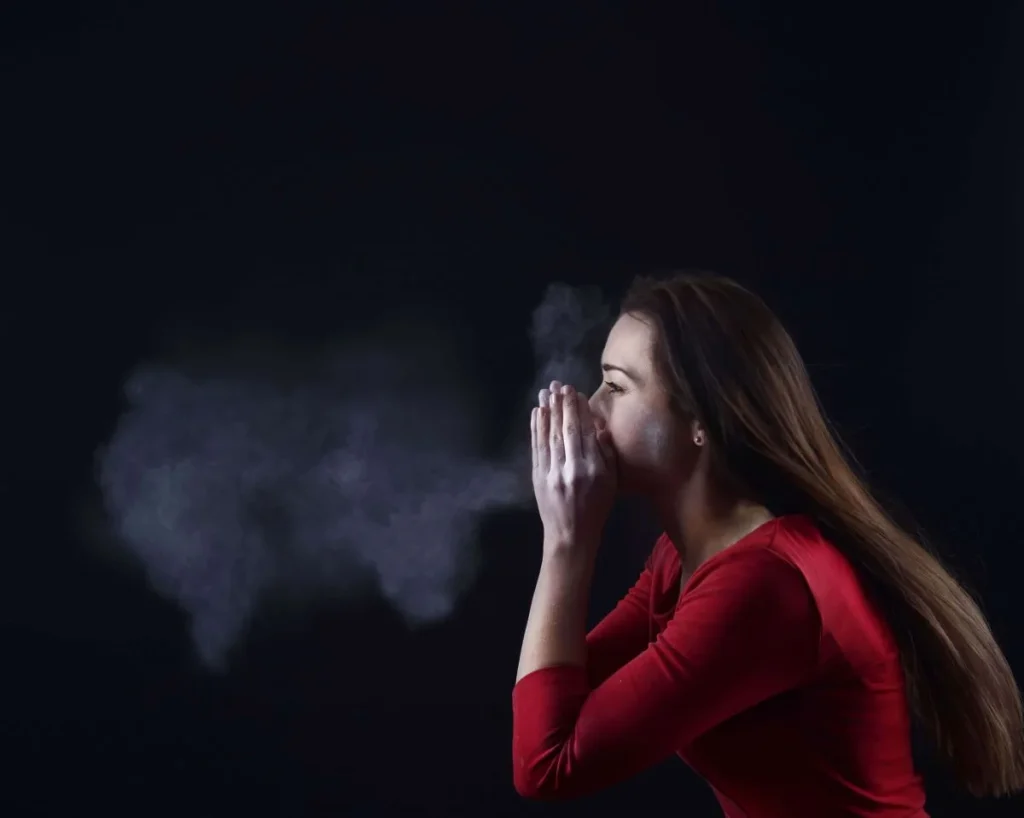 You would be interested to know that the most of the recent cases of monkeypox in the U.K. and Canada have been reported among attendees of sexual health services at health clinics in men who have sex with men and those with multiple sexual partners. That is not to say that this is a sexually transmitted disease but the skin-to-skin contact committed during sexual actions could be the primary cause of transmission of this virus that lead to them having the monkeypox infection.
Vaccines
The best protection against most illnesses will always be vaccines. And being aware of the presence and availability of vaccines against monkeypox should serve well to protect you against the spread of the illness.
At the moment, however, many consider smallpox vaccines to be the best protection against monkeypox, as there is no specific vaccine protecting individuals against monkeypox.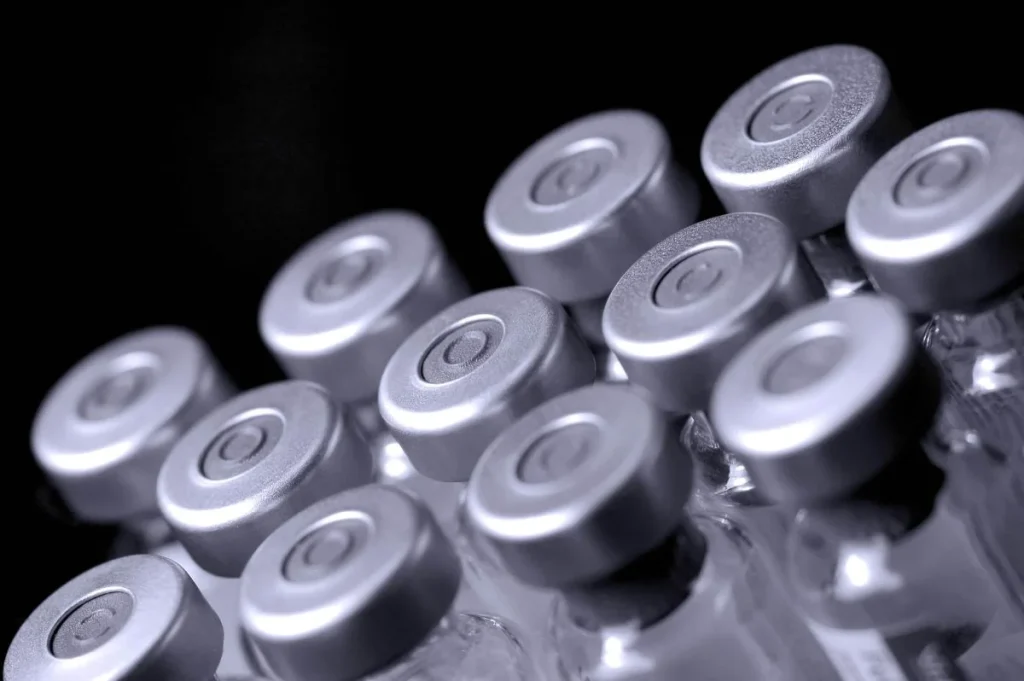 Vaccination can be used both pre and post exposure and is considered, through research, to be 85% effective in preventing monkeypox, where people vaccinated against monkeypox may experience a milder disease in comparison to unvaccinated case. The CDC also recommends that people get vaccinated within four days of exposure to prevent infection but there may still be some benefits of up to 14 days. People who recently came into contact with infected may still find some benefits for vaccination up to 14 days of exposure. As always, make sure to check in with your doctor for guidance.
A possible alternative to vaccination, one that may also require a lot of coordinated efforts, is to change agricultural, social, and food storage practices to prevent any further outbreaks. This holds especially important when we're dealing with communities that host infected individuals.
Updates on The Current Cases from Public Health Officials and World Health Organization
While the numbers may not be as accurate as we'd like on the confirmed and suspected cases, we do know that there is a rapidly spreading case of monkeypox in countries in Europe and North America with 17 infections of the rare disease being confirmed.
This is alarming considering that most cases occur when people encounter infected animals in countries where the virus is endemic – typically central and western Africa. Yet, none of the infected have travel history there nor have come across an individual who had recently visited Nigeria.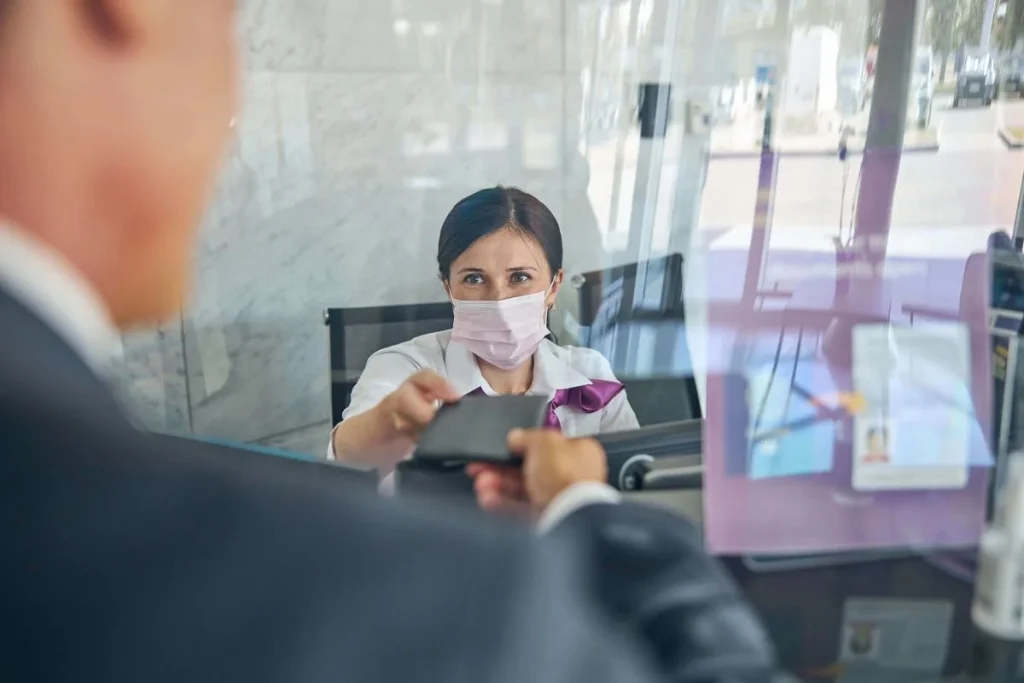 Luckily for the rest of the world, health experts stress that the risk to the public remains low and most people don't need to be immediately fearful of contracting the illness anyway., but its still good to raise awareness. This is not a new virus and it has been around for a long while. It's mostly endemic in parts of Africa but there have been cases where we find it in other parts of the world.
The question now is: is this disease comparable to what we know as Covid-19?
Can We Compare It To Covid in terms of Local and Global Implications?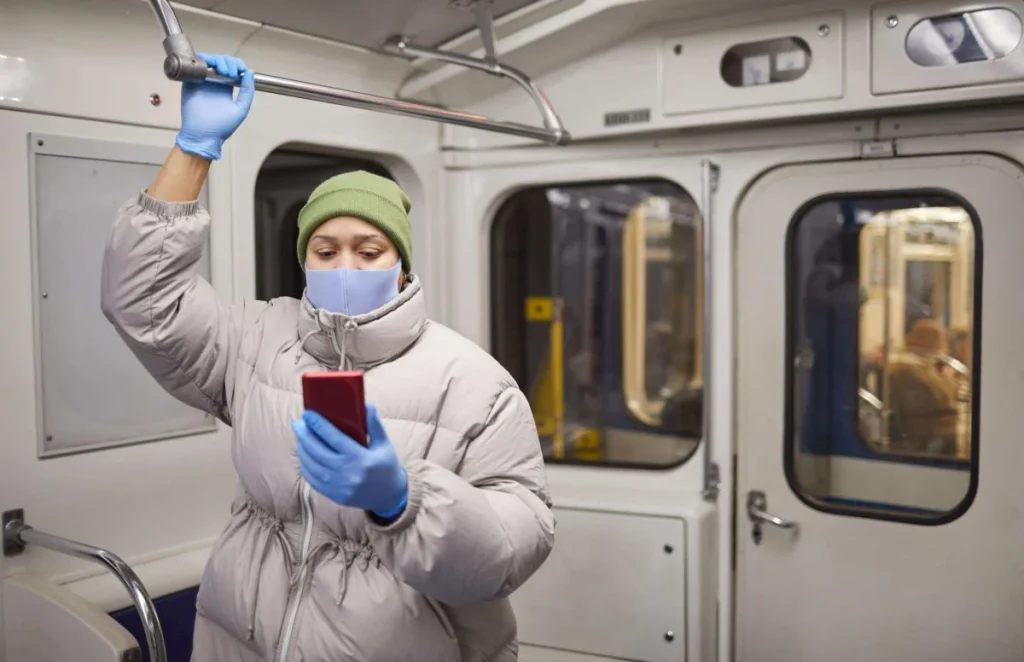 Experts have stressed that this monkeypox outbreak is small compared to the coronavirus that has infected millions.
One key difference is the plain visibility of monkeypox. With the rashes clearly evident on the skin, contact-tracing and isolation then becomes easier. It's a lot like when you were back in high school and when someone gets chickenpox, that's something you immediately notice, right? Over the course of the next couple of days, you, your friends, and your teacher are all keeping one eye out for anymore possible signs of itchiness or chickenpox.
Monkeypox is visible and it transmits less easily between humans than covid. Unfortunately, this might not mean much as the longer the outbreak continues, the more chance the virus has to mutate and improve its transmissibility. The risk to the general public is quite small, as outbreaks of monkeypox have typically ranged solely within the single digits.
What Can We Do To Prevent Ourselves From Getting Sick?
Like many viruses, there are, of course, different means and methods to protect yourself from getting sick, here are four:
1.People travelling to endemic countries should avoid contact with sick animals that may or may not harbor monkeypox virus and should refrain from eating or handling game meat.
This rule explains why a lot of airports absolutely hate foreign food and animals – there's absolutely no telling where they've been and what diseases or sicknesses that they may carry. This also should serve to remind you that while animals may be cute, there are so many diseases that they could carry and pass of to you, especially when they're sick. Even though they may be a different species from us, you should refrain from eating or handling wild game especially if you know that there have been some reports of sickness going around in the area
2.Make sure you stay healthy
Taking care of yourself is the most important step to prevent yourself from getting sick. Wash your hands to prevent the spread of germs (don't forget to show your children how to do this) and avoid touching your eyes, nose, and mouth when you're out and about as this is the easiest way to spread germs. When you're at home, make sure you get a solid 8 hours of sleep- which boosts your immune system, keeping it revved up and ready to fight germs.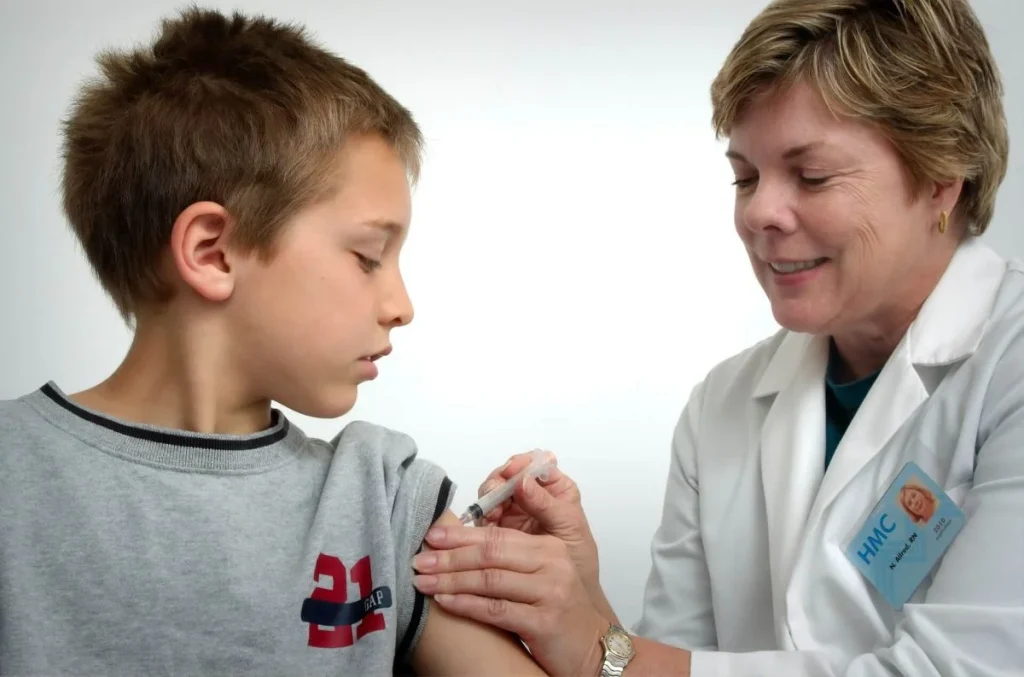 3.Get Vaccinated
The Centers for Disease Control and Prevention recommend that everyone over the age of 6 months gets a yearly flu vaccine. Especially important for older adults and those who might have trouble fighting an illness – prevention is always the best medicine. Coming from the CDC website, Jyyneos is an attenuated live virus vaccine which has been approved by the U.S. FDA for the prevention of monkeypox – this proves especially helpful as an added boost for protection for people at risk of occupational exposure to the virus.
4.Eating to stay healthy.
A healthy, well-rounded diet helps boost the immune system and a diet rich in fruits, vegetables, whole grains, lean protein and healthy fats should provide your body with an assortment of needed nutrients and antioxidants that will help boost your immune system. You know what else you can do? Make this a fun activity for the family by making it a contest to see who could create the best meal. Create a schedule for everyone in the family to have a set time to cook for the family within the week and let the winner decide where the family could eat out at the end of the week. Sounds fun, right?
5.Exercise and Stay Fit
The last tip we have? It's obviously going to be exercise. Exercising is another immune-boosting activity that helps your body fight illness. On top of that, exercise has also been shown to help manage stress, an immune system downer. Hit the gym or go out for a run and enjoy the fresh air of nature.
To that note, you might want to check out our own communities for your next run. Crown Asia's community management is top-tier and we've been the best community developer for the last 25 years. With houses and lots for sale, make sure to check out all our offerings and you just might find your next dream home.
24/7 property management and round-the-clock security makes sure that you and your family are safe when you're within your Crown Asia home.
Should we be worried about Monkeypox?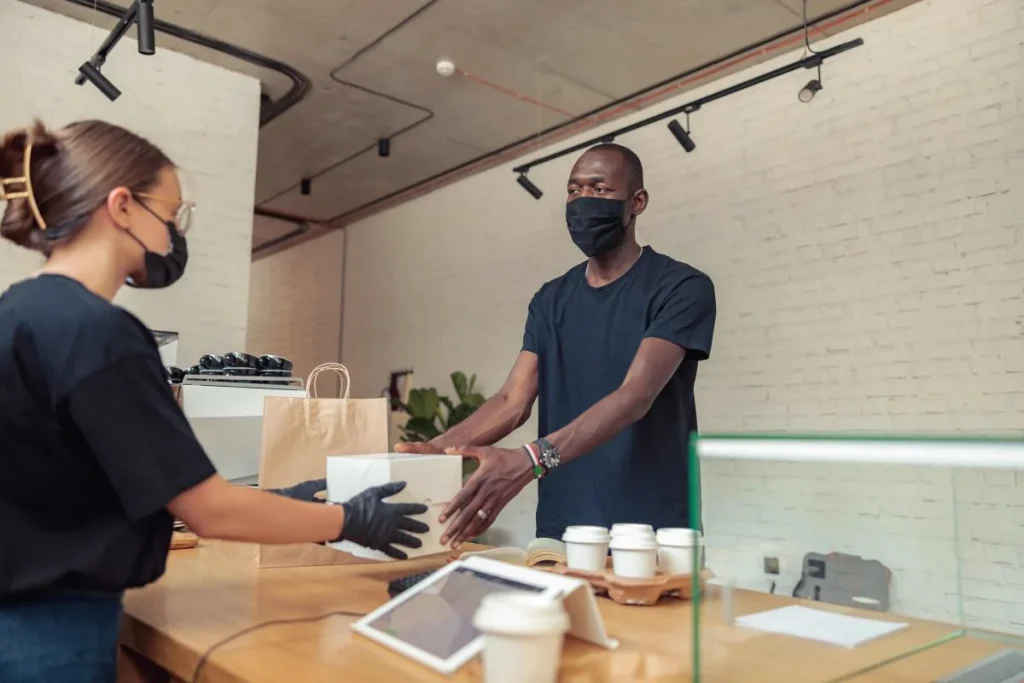 Generally, monkeypox cases are mild and people tend to recover within weeks. The death rate, as with many diseases, vary, depending on who gets infected and the severity. The ECD has said that the risks to the general public are extremely low, and we do have healthcare facilities that specialize in treating these tropical infections. These cases do indicate a wider burden of disease elsewhere in the world. While many people are worrying about the covid virus and even more anxious about the implications of this new outbreak of the monkeypox, there seems to be not enough to worry about. Governments around the world deem it best to simply remind the general public to keep themselves updated with their vaccines and have hospitals stock up on doses, in preparation for deploying them at any moment.
Related Blog: Two New Omicron Subvariants Found in South Africa Should You Be Worried?