Modular furniture can be easily assembled and disassembled, allowing for a wide range of configurations to fit any space. Modular furniture such as modular sofas can be designed to meet specific needs and preferences, from seating arrangements to storage solutions, making it an ideal choice for ready-for-occupancy homes and other homes and spaces.
The Modular furniture concept is ideal for those who want to build while also having a challenge. Ready-for-occupancy homes will not be an issue since people can still move things and build new furniture if needed since your home is flexible enough to be decorated according to your liking and taste in design.
What is Modular Furniture?
Modular furniture has swept the interior design industry because it is popular and adaptable. Modular furniture is furniture that can be combined in a variety of ways to create dynamic and functional configurations. This furniture style is ideal for modern living rooms, where space is often limited and homeowners need furniture that is both workable and flexible. There is also modular office furniture, perfect for office environments or work-from-home setups.
From cabinets, tables, shelves, couches, office furniture, chairs, desks, and other equipment. It is turning new furniture into something that is useful, looks aesthetic, is suitable for the home design and any workspace, and can be constructed using any furniture type.
The Advantages of Using Modular Furniture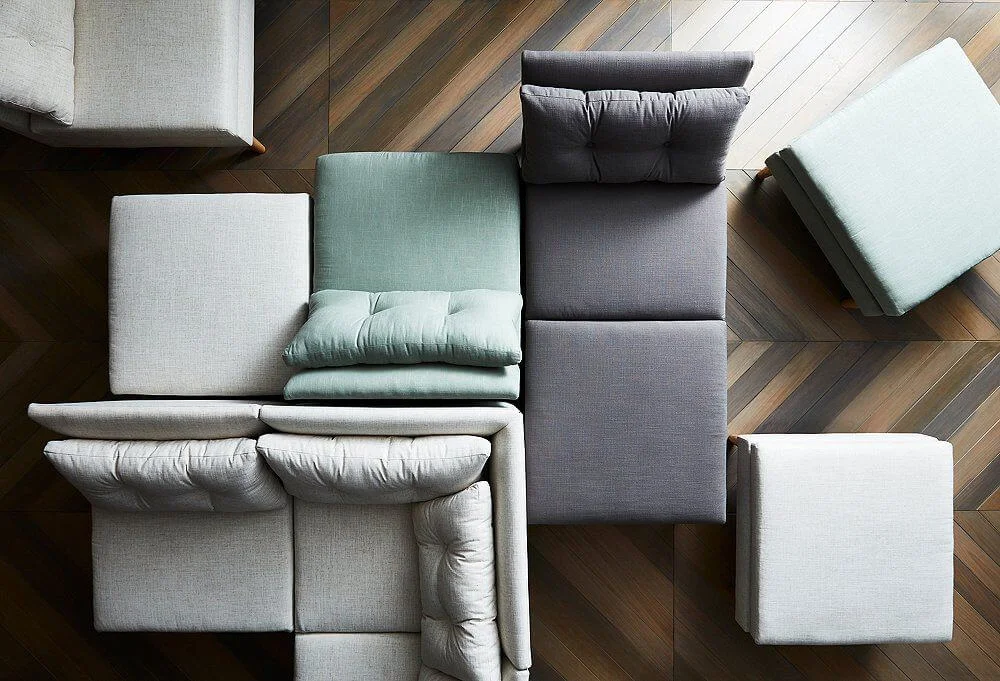 Photo from blog.onekingslane.com
Stylish and is Versatile
One of the huge benefits of modular furniture is its flexibility. With modular furniture, an owner can configure the pieces differently to suit your needs. Owners can create a sectional sofa, a modular desk, a modular storage unit, or even a modular bed. With so many different pieces available, they can create a unique look that reflects their personal style. The possibilities are endless, and people can mix and match the pieces to create a configuration that works for your space. This versatility makes modular furniture an excellent choice for any home, regardless of the size or layout.
Space-saving and Easy to Maintain
One of the many benefits of modular furniture is that it is an ideal choice for small living spaces, where space is often at a premium. Modular furniture is compact and space-saving, making it an excellent choice for apartments, condos, and other small spaces. Finally, modular furniture is simple to maintain. Because the pieces are distinct, any stains or spills can be easily removed and the furniture thoroughly cleaned.
Cost-effective
Modular furniture is also inexpensive. Rather than purchasing multiple pieces of furniture, people can purchase a few modular pieces and configure them in numerous ways to create various furniture pieces and this can save owners money in the long run. It is less expensive than traditional furniture. People can save money on furniture that would otherwise be wasted space or unnecessary because owners can buy only the modules that are required.
Highly Customizable
It is easily flexible. Owners can select the pieces that they want and require to create a setup that is appropriate for their space. Which can be also customized by selecting from a wide range of hues, materials, and finishes. It comes in a variety of styles, ranging from modern and contemporary to traditional and rustic. This means people can find modular furniture that matches their personal aesthetic and style preferences.
The Disadvantages of Using Modular Furniture
While modular furniture has many advantages, it also has some disadvantages. As with any product, there are a few drawbacks to be aware of before investing in modular furniture for your home.
Limited Customization
One of the primary disadvantages of modular furniture is its limited customization. While there is a variety of colors, materials, and finishes to choose from, and sometimes owners may not be able to find the exact configuration that they desire. This can be aggravating for homeowners who have a clear vision of their living space. Also, Modular furniture is intended to be functional and versatile, which can mean that it lacks the distinctive character and style that traditional furniture can provide.
Time Assembly Required
Most modular furniture needs to be assembled, which is a tedious and frustrating procedure. While some modular furniture is easy to put together, others could take a lot of time and work. The process of assembling modular furniture can be time-consuming and irritating for some people even though it is intended to be simple. The assembly procedure may be challenging for owners who are not skilled with tools or have little expertise with do-it-yourself projects.
Pricey Parts
Modular furniture can also be more expensive than traditional furniture. While the initial cost may be lower, as more pieces are added to the configuration, homeowners may end up spending more money in the long run. This can be a source of concern for low-income homeowners and can still be costly, particularly if owners want high-quality materials or customized designs that are out of the ordinary and they want to have a high-quality piece.
Durability Issues
Another disadvantage of modular furniture is that it may be less durable than traditional furniture. Modular furniture is intended to be adaptable and modular, which can make it less durable than traditional furniture. This can be a cause for worry for homeowners looking for long-lasting furniture since individual modules may become loose or unstable over time.
Why Modular Furniture is Ideal For Your Home?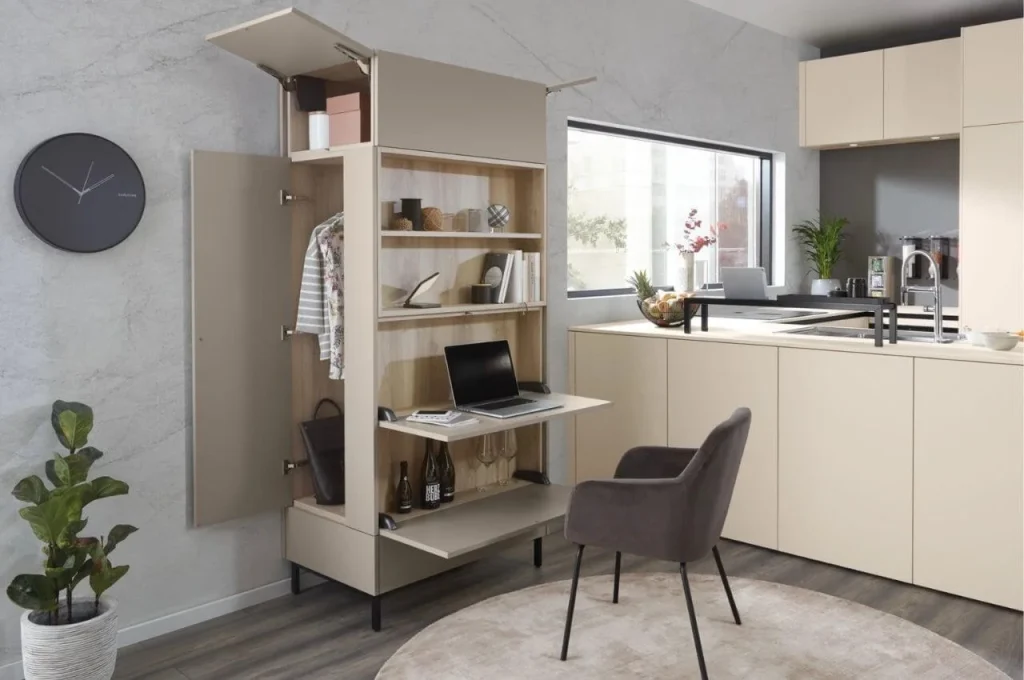 Photo from yankodesign.com
Modular furniture is not just any furniture; it is the home decor of the future. It is a one-of-a-kind and innovative concept that has changed the way that people think about furniture. While there are many different types of furniture on the market, this stands out in many ways.
Furthermore, furniture is an essential component of any home, and it has a significant impact on the overall appearance and feel of the space. With so many options on the market, selecting the right furniture can be tricky. A piece of modular furniture is an excellent option for your home. It's a great way to create furniture that's perfectly suited to your space and needs because of its versatility, affordability, and stylish design.