Looking for ways to spruce up your home space can be quite challenging but relaxing. One area, in particular, you should not neglect is the bathroom, for you and for your guests. Luxury soap brands will definitely make your bathroom more fragrant and of course, give it a classy, elegant look.
While the bathroom is easily overlooked, a tidy, clean, and aromatic bathroom can easily boost your mood at any time. Besides that, the brands or products you use will also reflect among your guests and does a lot for your skin. Spruce up that house and lot for sale in Bacoor Cavite with these luxury products for your new luxurious home.
Luxury Bath Soap Brands
Here's a list of the most luxurious cleansers that will certainly remind you to stay germ-free and feel expensive after every wash!
Tom Ford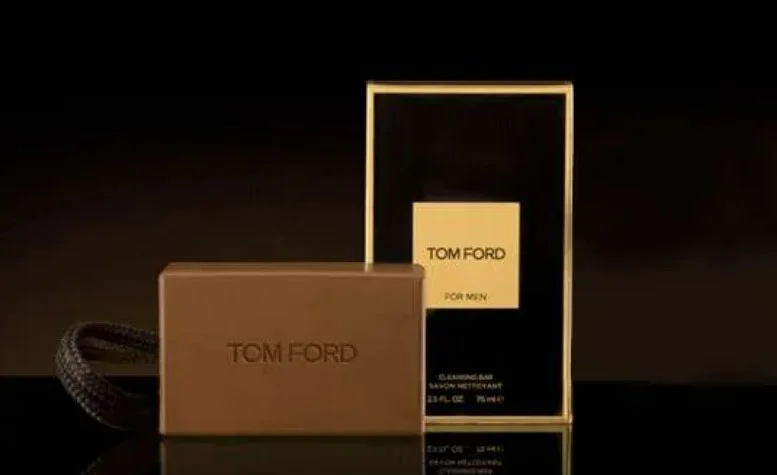 photo from trendhunter.com
A staple, a classic, Tom Ford is a fashion brand that also produces beauty products from makeup to skincare. Oud Wood bath soap is just one of their popular soap products.
Try: Tom Ford Private Blend Oud Wood Bath Soap
Cleanses dead skin with its rich lather, oh and it also contains olive oil for a more supple feel to the skin.
Hermes
The iconic high-end fashion house also has a range of beauty products. Besides its famous Birkin bags' they've known to produce timeless classics and hearing its name is already enough for luxury.
Try: Hermes d'Orange Verte Savons Parfumes Soaps
These are perfumed soaps so before purchasing, make sure they won't make you or your guest cause any allergic reaction. The bar soap contains a citrus scent thanks to orange as its main ingredient, together with mint, and blackcurrant.
This perfumed soap is perfect for those wanting a citrus scent without drying the skin.
Aesop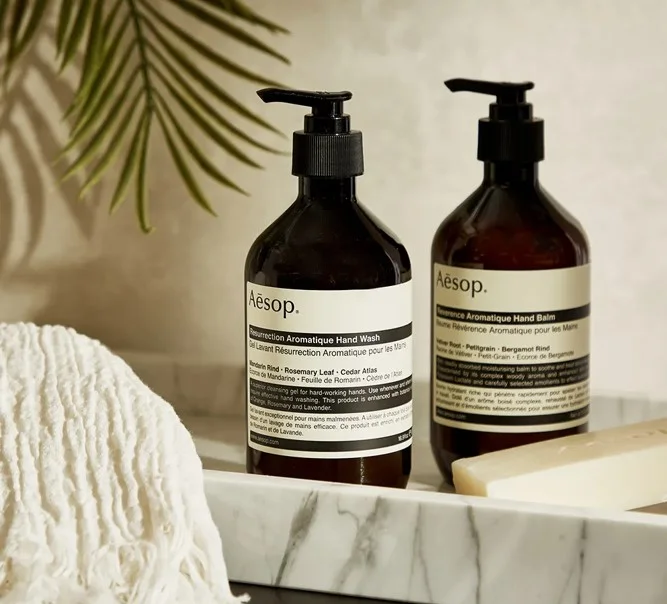 photo from endclothing.com
Aesop is an Australian cosmetic brand becoming more popular among today's generation for its minimalist look. Besides its rave among influencers, the brand houses beauty products for hair, body, and skin.
Try: Reverence Aromatique Hand Wash
This soap wash raves in social media and you can definitely see these in influencers' "aesthetic feeds". Besides the herbal and spa-like scent, it gently exfoliates your skin with its tiny pumice granules.
Creed
Creed is one of the first-known luxury fragrance houses. Their soaps are quite minimal in design but has boasts their fragrance.
Try: Original Santal Soap
Just because it's luxurious doesn't mean it can't be simple. Do not be deceived by this bar soap as it contains hand-milled ingredients which make it easy to rinse. This soap matches their creed santal scent which has wood tones and includes scents of sandalwood, lavender, and tonka bean.
Diptyque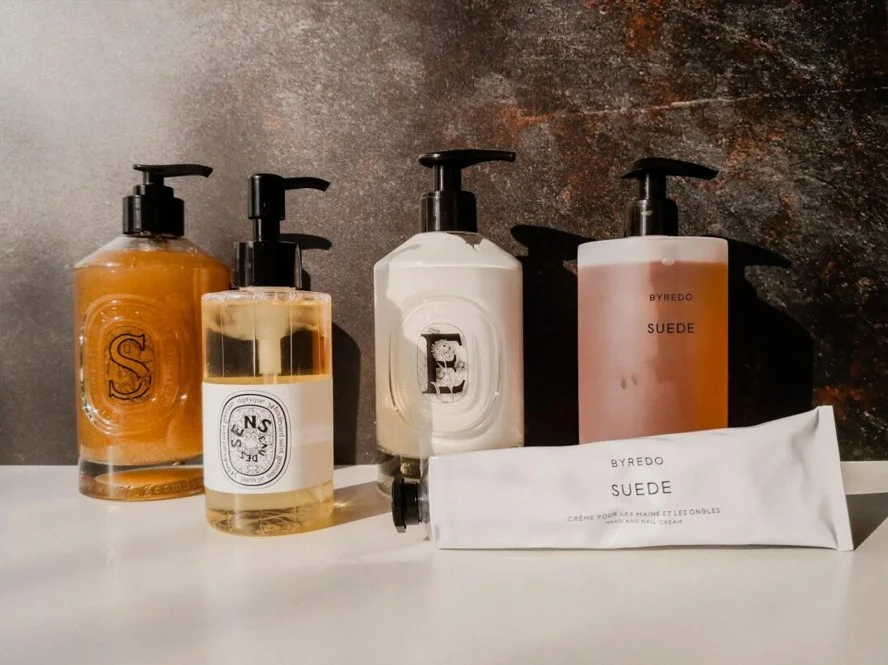 photo from alzd.de
A popular Parisian perfumerie Maison, the brand depicts and celebrates the art of scent. Their products range from scented candles, perfumes, and soap products.
Try: L'Ombre dans L'Eau Soap
Contains sweet almond oil, which resembles the scent of their L'Ombre dans l'Ea parfume. Its notes are also fruity, with scents of blackcurrant and rose floral.
Jo Malone
Another timeless and elegant luxury brand, Jo Malone London houses other luxury scents from fragrances, and candles, to body wash. They categorize as citrus, woody, floral, light floral, and spicy.
Try: Wood Sage & Sea Salt Body & Hand Wash
One of their cult-classic leaves the skin feeling soft and velvety. No fuss as the key ingredients and scent are all on its name. A perfect wash for those wanting a perfumed soap without the strong scent.
L'occitane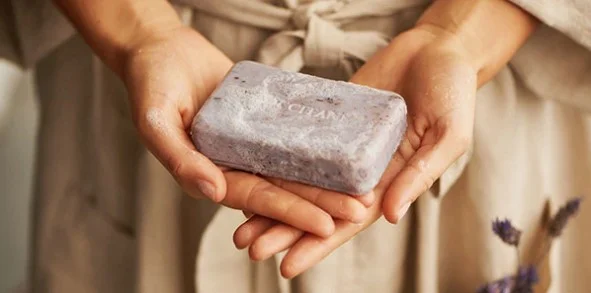 photo from loccitane.com
A providence for nature, their products are natural and organic inspired from the South of France. From lotions to body washes, L'occitane is a promising brand, especially for those looking for extra gentle products on sensitive skin.
Try: Verbena Shea Butter Liquid Soap
Another popular product, it's made with shea butter, leaving your skin nourished and soft with a delicate fragrance of verbena.
Le Labo
Under another high-end fashion brand, Estee Lauder, Le Labo is based in New York. Known for its fine, signature fragrances, Le Labo has made it popular among influencers for its minimalist design.
Try: Basil Hand Soap
From its name, this hand soap is thick-textured and is a plant-based formula. Has a herb-fresh fragrance, mixed with citrus, vegetable-based soap, and aromatics.
Molton Brown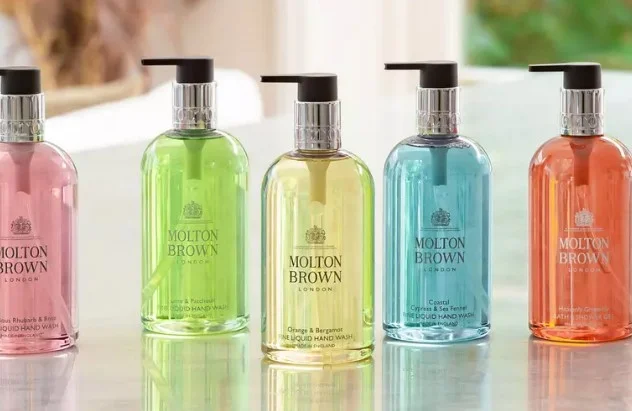 photo from moltonbrown.com
A UK-based that offers deluxe and responsible use of ingredients for their products that won't harm the planet, it's luxury with sustainability!
Molton Brown offers fragrances, soaps, creams, and other beauty products.
Try: Delicious Rhubarb & Rose Bath & Shower Gel
Contains rose ingredients that smell delicious, leaving the skin nourished and supple.
Choosing the Right Soap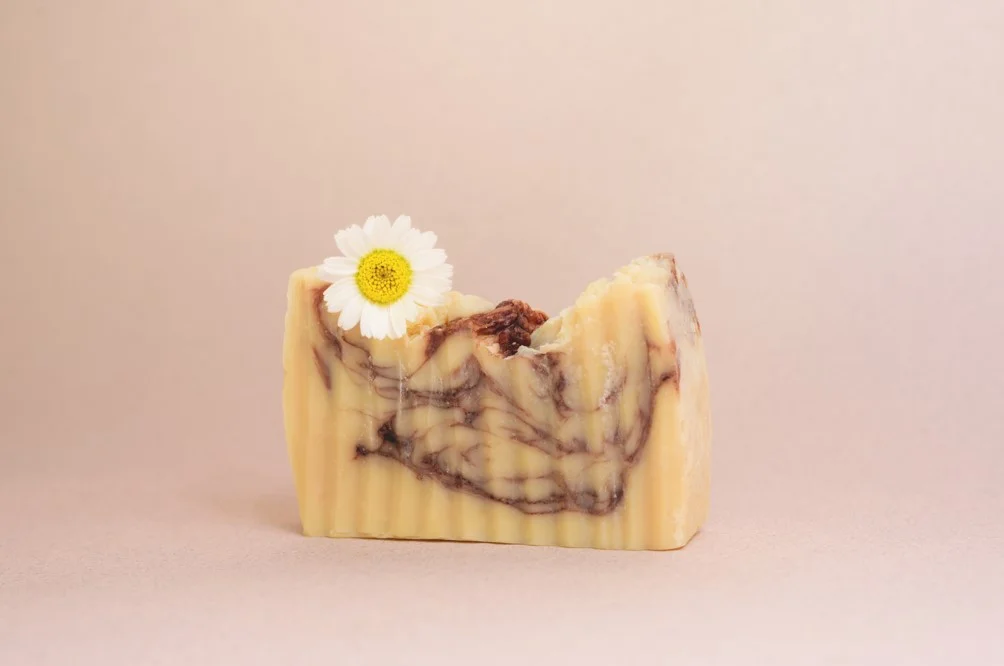 Consider your skin type
Each person has different skin types, so before you make that splurge, consider knowing your skin type. If you're using it for your guests' bathroom, consider purchasing soap products that are gentle, for sensitive skin, or a soap product that works for all skin types.
Check the ingredients
There are a variety of products to treat different concerns. Even if it's meant to be organic or just because it's organic, won't always mean to work for all skin types.
Always consider the ingredients when purchasing your luxury soaps. Look for a great cleanse with non-drying properties, when you don't know which will work for you. Or go for products that have no perfume or are fragrance-free.
Argan oil, coconut oil, and sustainable palm oil are some of the natural oils used in most moisturizing products. There's also aloe vera and hyaluronic acid which is known for nourishing and hydrating ingredients. Aloe vera is typical in hair products.
Scent matters
To have the most indulgent bathing experience, light up some candles, play some soothing music, and indulge
Other Luxurious Bar Soaps
Whether it's a soap for your body, hands, or for a shower, splurging for luxury brands is a way to treat yourself. Nothing better than getting your money's worth and adding a boost of luxury even in the comfort of your home.
Here are other soaps you might be interested to try:
Diptyque Do Son Perfumed soap
Le Labo Santal 33 Bar Soap
Jo Malone Blackberry & Bay Soap
Creed Aventus Soap
L'occitane Shea Butter Extra Gentle sooap
Related Blog: Tips to Properly Organize Your Bathroom