Given the variety of condominium for sale in the Philippines, it becomes apparent that many people choose condominiums over single-family homes. Some or all of their objectives may be that they want easy access to the condo's prime amenities, such as the fitness facility, swimming pool, etc., or it may just have always been their goal to acquire their own property, specifically a condominium.
Furthermore, it should be presumed that any potential condo owner is well aware of or has acknowledged the possible risks associated with living in a condominium, especially given that this type of property is a frequently prime target of theft. However, this only typically occurs if the condominium's security and condo's safety are not sufficiently tight and no security measures have even been put in place around the condominium building.
This article will primarily go over the key features that condominium buildings must have as well as what the condo community should look for and ask about when examining a new condominium for sale.
There are several choices available when looking for condo security systems, from front-door security professionals to surveillance cameras.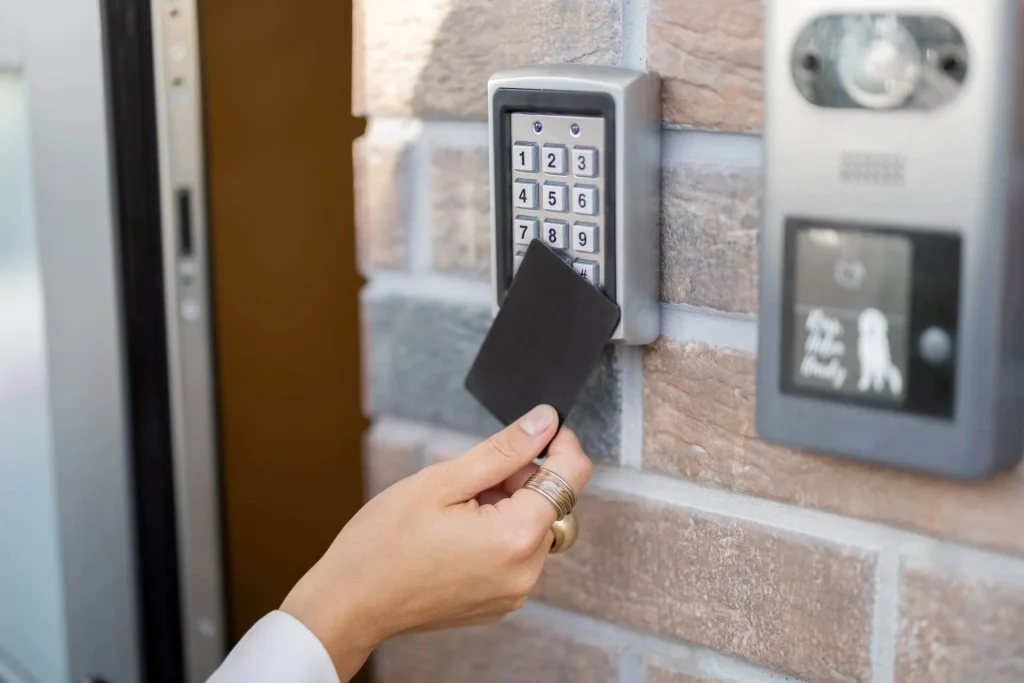 Key Condo Security Solutions
1. Install surveillance cameras
An individual may remotely watch what's happening at their condo thanks to a surveillance camera system. Residents should install a security camera on or close to the front door in order to observe who arrives at their door or walks by in the corridor when the owner isn't home. It is also an excellent choice to install security cameras on balconies that are sufficiently low for someone to possibly access, or ground-floor condos with back entrances.
2. Purchase a security alarm system/alarm systems
Every home security system must have an alarm system as a crucial element. Residents should establish a monitored alarm system that, if activated, automatically notifies the authorities of the highest level of security.
Additionally, the decision to install a silent alarm or an audible alarm is left to the condo owner. Although better deterrents are audible alarms, which frequently frighten out prospective thieves trying to force access. However, it is also important to keep in mind that if they mistakenly go off while the owner is not home, loud alarms can also be an annoyance for the neighbors.
3. Request the COA to install an access control system (if not yet available upon property purchase).
The majority of contemporary condo complexes feature access control systems that strictly regulate who enters and exits. The prospective homeowner should ask the condo owners' association (COA) to add access control, nevertheless, if the condominium for sale lacks it.
Access control systems of various kinds, such as keycard-controlled or password-locked doors, are effective. Additionally, there are mobile access control systems that let condo owners use their mobile devices to open the front doors. Given that phones are more unlikely to be lost than keycards are, this is one of the safest solutions.
On top of that, mobile access control systems frequently include biometric security features, ensuring that only the owner may open the condo building's doors. Owners should also talk to some of the neighbors and lodge a petition jointly if they are having any difficulties convincing the COA to install access-regulated locks.
4. Strong presence and alertness of security guards.
Without a security guard, a condominium is more likely to be targeted by individuals with bad intentions who want to rob or cause damage to the residents. Burglars and criminals seek out easy prey. A condo will be an easy target for them if it is not watched over by security professionals. Criminals and thugs are discouraged from entering a condo by an armed police officer.
In addition, physical security guards should be available to patrol the apartment building seven days a week, 24 hours a day. Criminals won't try to sneak in at any moment of the day while residents are away when a security guard is patrolling the property.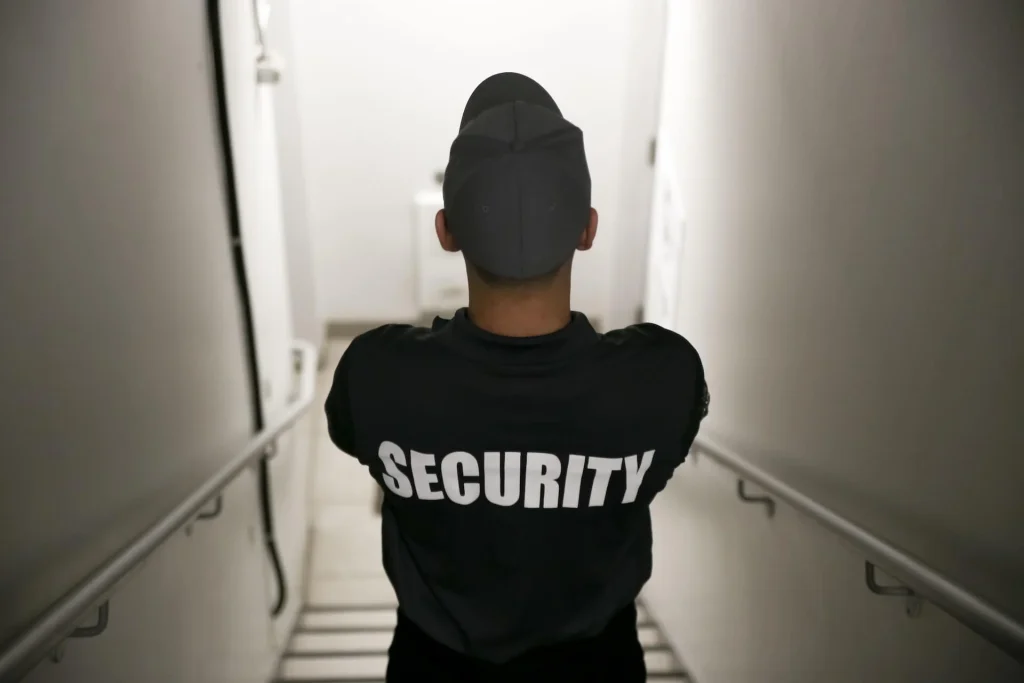 Several Suggestions When Selecting a Condo Property That Is Safe and Comfortable:
1. Check the real estate developer's reputation
Ask around or conduct some online research if you have any doubts about the developer.
2. Make sure you are familiar with the area
You can decide whether or not the condo building is secure with more knowledge if you are aware of its location. Trying to guarantee you are able to enter and exit your condo unit without becoming alarmed or uncomfortable is part of this.
3. Verify the functionality of all the safety features
It's vital to confirm that every single one of the functional safety aspects of a condo is operational before purchasing it. You should also look for panic buttons, emergency exits, and fire extinguishers. Be mindful to let the developer or broker know right away if any of these parts aren't functioning properly to avoid any security breaches.
4. Request building permits and certifications for safety
It's necessary to request safety construction permits and certifications while looking into condos. This covers items like the Occupational Health and Safety Assessment Series (OHSAS), the Fire Safety Certificate, and the Building Safety Standards Certificate (BSSC).
You may also consult the property developer or broker for extra information if you're unsure of what safety permits and certificates to request; any credible developer will have these available for your inspection.
Furthermore, condo owners must initially recognize the intended use of such security measures in order to appreciate the significance of having them installed or ask for them from the property manager/property managers.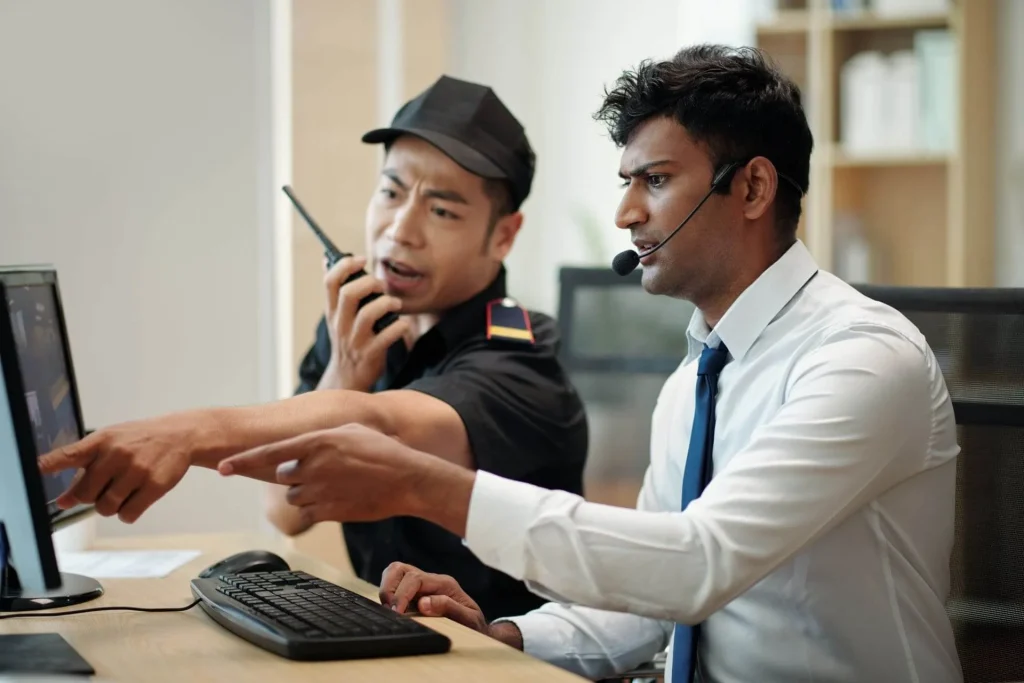 Some of the Typical Concerns About Condo Security Are:
1. Robbery
Locks are an excellent security measure for windows and doors, but a lot of residents neglect to lock their doors before leaving, which is something robbers are aware of. Additionally, a lot of criminals just use force to smash out windows or doors. Therefore, robberies are expensive for homeowners and other residents, and they cause property damage that you'll have to pay to fix.
2. Fire safety
Smoke and fire damage are extremely dangerous in addition to being expensive to restore. To keep the premises and its residents safe, closely adhere to the fire prevention guidance.
3. Natural disasters
Power outages brought on by natural calamities must be handled by the building. In addition, if an individual resides in an area that is vulnerable to earthquakes, tornadoes, or hurricanes, their home's foundation needs to be strong enough to survive any damage.
Read more: Condo Etiquette 101: Rules and Reminders to Keep in Mind When Living in a Condo