Discovering new places, getting to know other people's cultures, and making lifelong memories are all thrilling benefits of travel. There is always something fresh to explore and discover whether you are going locally or abroad. Discovering new districts and parts of your city can also be done by trying out different restaurants and activities. You can discover new neighborhoods and streets while learning about the local way of life in your Tagaytay condo.
A day or night spent doing this can be enjoyable and exciting. Finding new restaurants, tourist attractions, activities, and hidden gems around the city may be a thrilling and interesting way to experience various flavors and cuisines, meet new people, and support local businesses. These hidden gems in Tagaytay wherein the city is also called the Second Summer Capital of the Philippines, offer breathtaking views and a chance to explore nature without the crowds in the cool city of Tagaytay.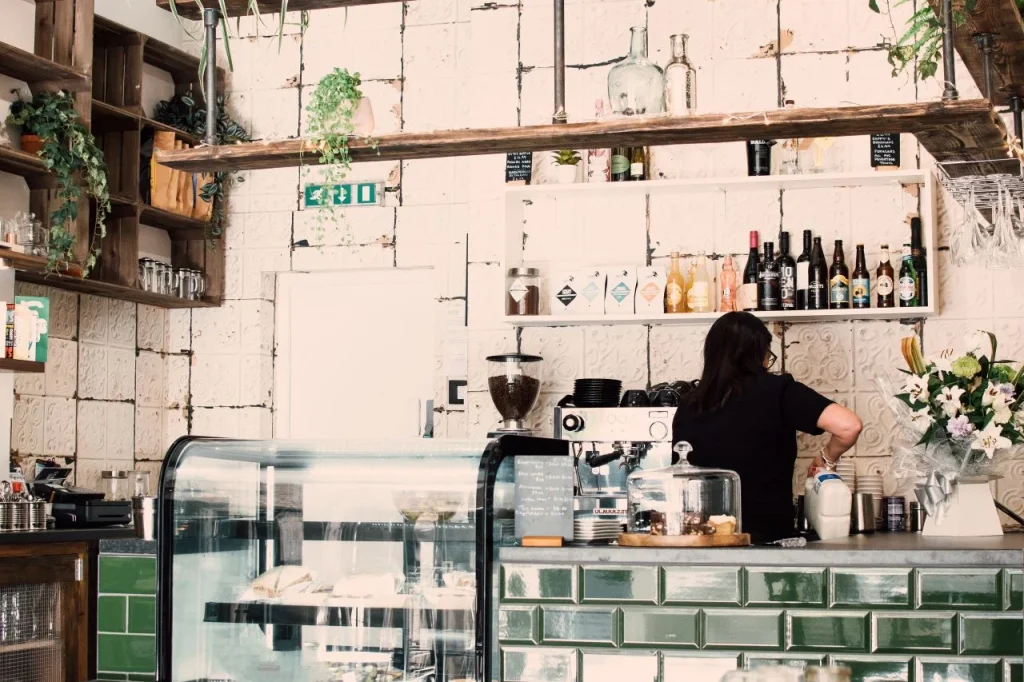 From restaurants having a view of the Taal Lake to having delicious food in one of Tagaytay restaurants that have their own view and destinations of their own.
Marcia Adams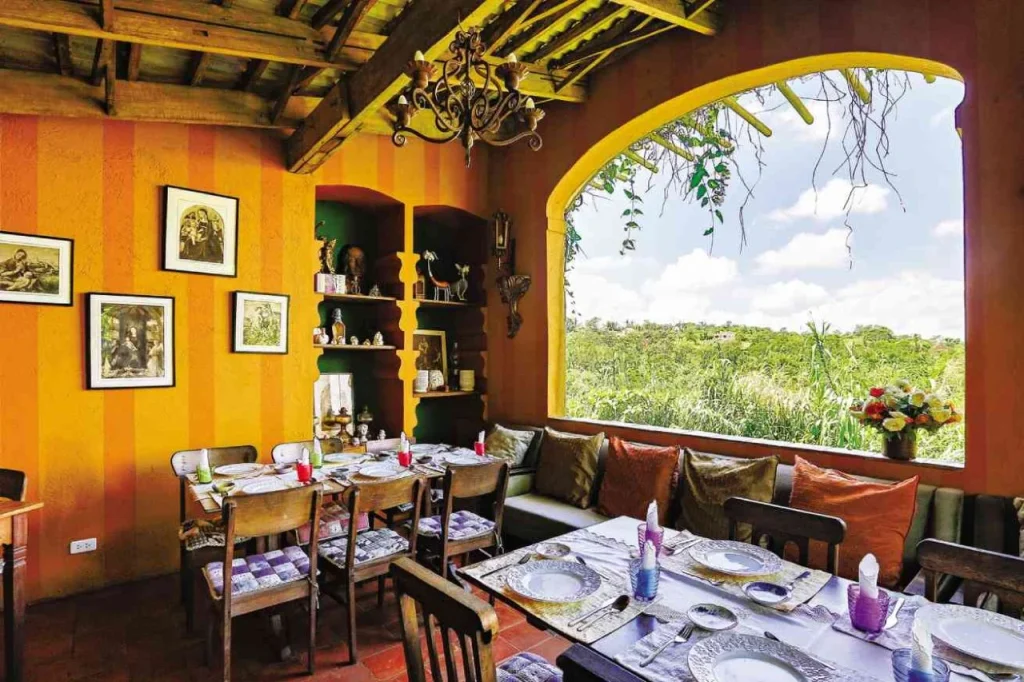 photo from lifestyle.inquirer.net
Located at Sikat Rd, Alfonso, Cavite
On the border between Tagaytay and Alfonso and a quick drive from Manila to Tagaytay, there is a garden restaurant called Marcia Adams that serves home-cooked Mediterranean cuisine and is one of the best restaurants in Tagaytay. The restaurant's original dining room, which was dubbed Marcia Adams Tuscany when it first debuted in 2010, was modeled after Italian farmhouses in Tuscany. Marcia Adams is one of the undiscovered, quiet, and cozy jewels in Tagaytay, which is a great location to unwind, eat, and have those fancy and intimate gatherings or dates.
Deli de San Honore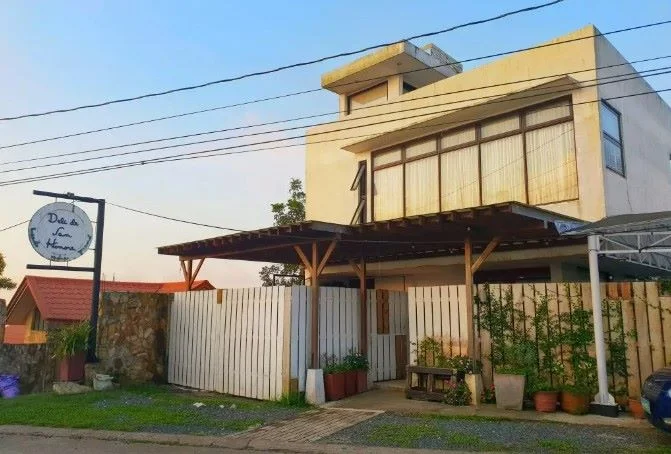 photo from happyandbusytravels.com
Located at 9060 Zambal Road, Barangay, Tagaytay, Cavite
It is a calm restaurant in the manner of a garden that serves European food. They offer homemade bread, weekend special plates, and international dishes — which serve Mediterranean dishes and are the best place for Italian food lovers. Due to the great demand from its customers, Deli de San Honore initially started as a bakery and subsequently transformed into a restaurant. In addition to serving excellent meals, they have a stunning interior that will definitely make you feel you're in Europe.
Lime and Basil Thai Restaurant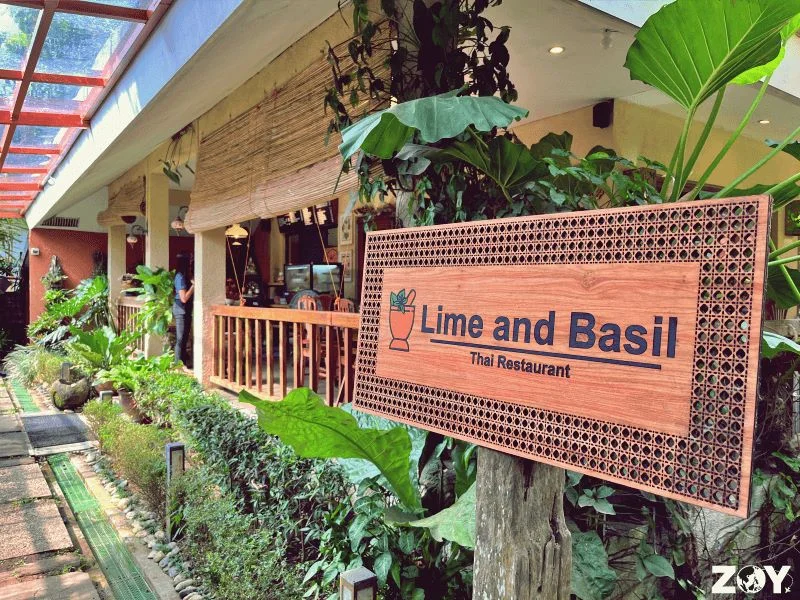 photo from zoytotheworld.com
Located at 9014 J.Rizal St. Brgy. Sikat, Alfonso, Cavite and Tagaytay Highlands, Country Club
Lime and Basil serve flavorful and fresh Thai-inspired cuisine. Since Thai cuisine is known for its flavorful dishes and aromatic herbs, the restaurant has its own garden just for its herbs to offer fresh and quality ingredients. You can enjoy good food while also having a relaxed Asian dining experience. They currently have three branches, one of which is their main location in Alfonso Cavite. The other two are in Tagaytay Highlands and Baguio.
SVD Laudato Si' Farm Tagaytay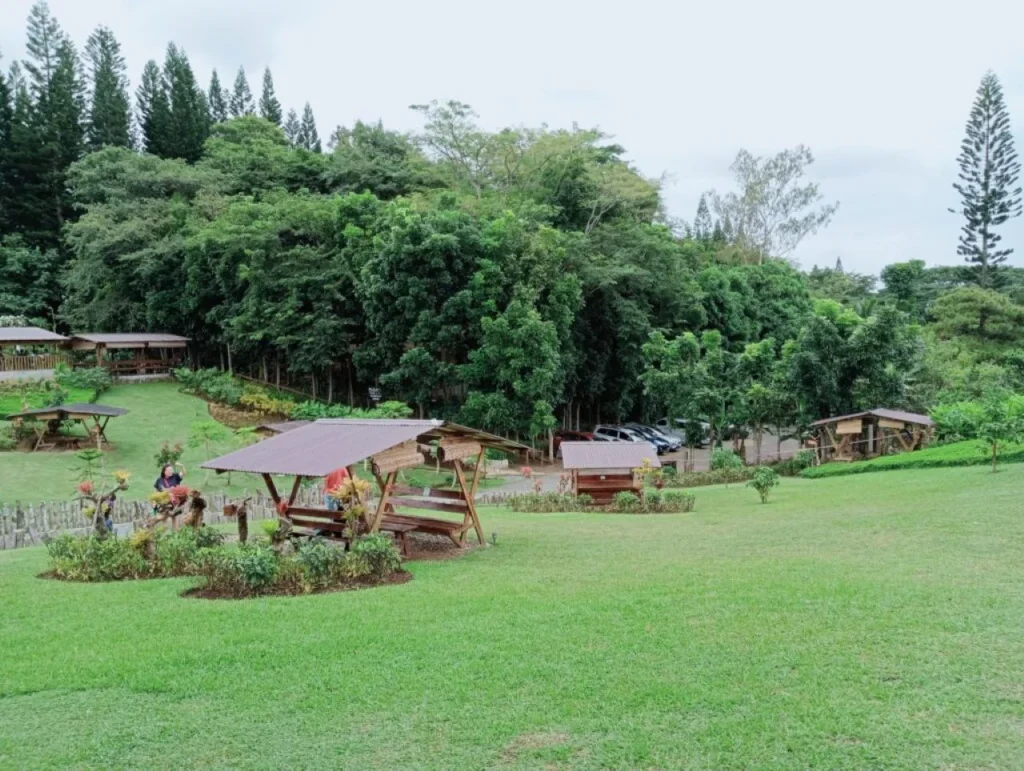 photo from mysallyonline.blog
Located near the Pink Sisters Convent
SVD Farm is an agricultural farm and spiritual haven located inside the compound of The Divine Word Seminary. Tagaytay is known for its tourist spots, great restaurants, and breathtaking views but the city gets crowded and busy when tourists visit. SVD Farm can be the perfect place to unwind and appreciate nature. Being away from the busy city for a while, SVD Farm will nourish your spirituality in their Our Lady of the Poor Chapel. They also sell plants and freshly picked fruits and vegetables. Experience their al fresco dining while appreciating the beauty of nature.
The Puzzle Mansion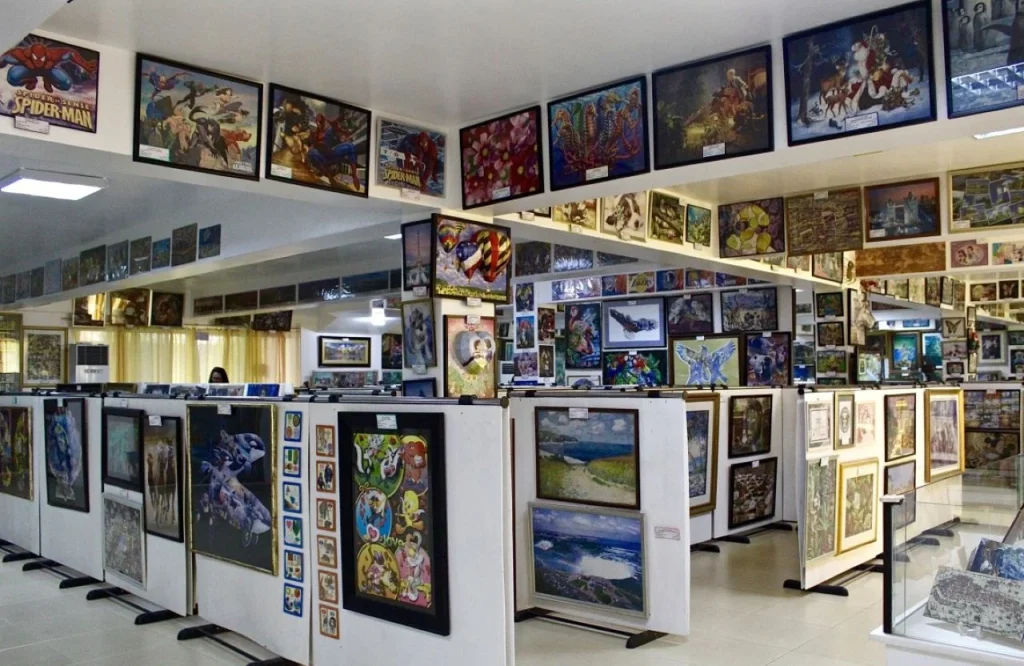 photo from tagaytaycity.ph
Located at I. Cuadra, Brgy. Asasin, Tagaytay, Cavite
The largest jigsaw puzzle in the world is housed in Puzzle Mansion, a museum in Tagaytay City. According to Guinness World Records, this puzzle is the largest of its kind. People who enjoy puzzles and are interested in art should go here. It is astounding how much time and effort the artists put into creating their magnificent works. You may experience their tour of the museum for just 100 pesos.
Hello Café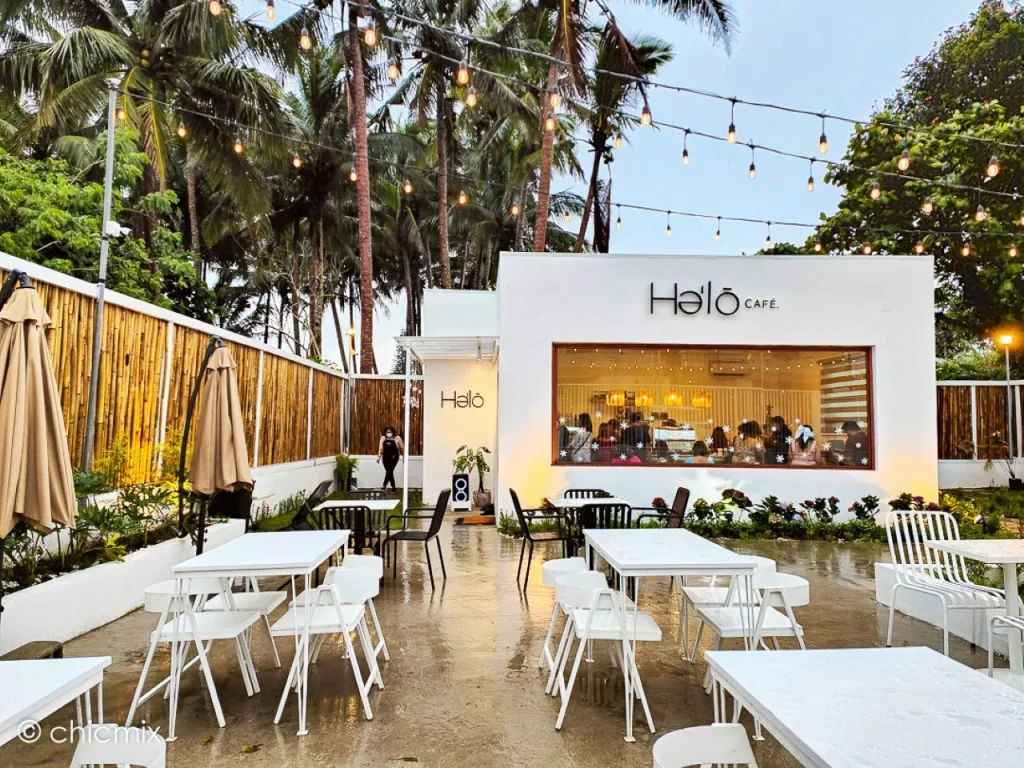 photo from chicmix.net
Located at Lot 2F-8, Polivel Subdivision Maitim Second East, Tagaytay, Cavite
If you are looking for a hidden gem café that is not crowded, and located in a quiet place, then this aesthetic café is perfect just for you. From breakfast to all-time favorite dishes, cakes, and pastries, Hello Café offers different varieties of food and good hot chocolate. The café has spacious al fresco dining and the ambiance is just astounding.
Windmill Lausanne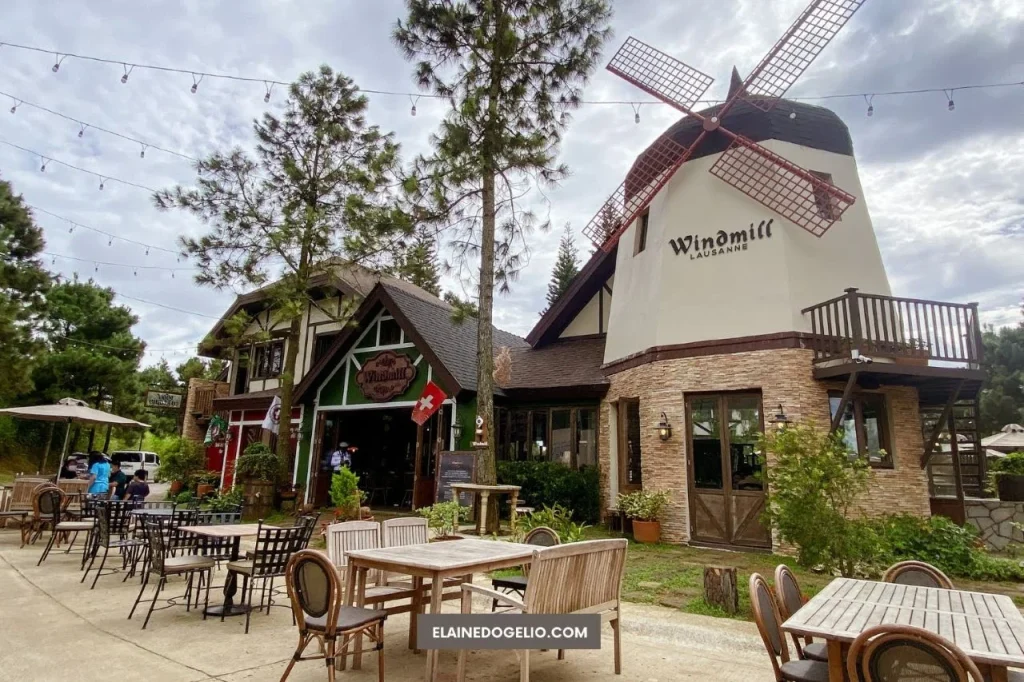 photo from elainedogelio.com
Located at Crosswinds Tagaytay
Given that it is located inside Crosswinds, expect it to be quiet, cozy, a great place to visit, work and hang out with friends or family, and has peaceful surroundings. Their interior will make you comfortable and they have al fresco dining where you can enjoy nature and their food. For the interior and concept of the restaurant, you will definitely get the mood and think you are somewhere else other than the Philippines. Crosswinds is also close to the Tagaytay-Nasugbu Highway, giving the location access to other provinces, such as Batangas; and the Silang Junction South, and seeing other tourist spots there.
Farmer's Table Tagaytay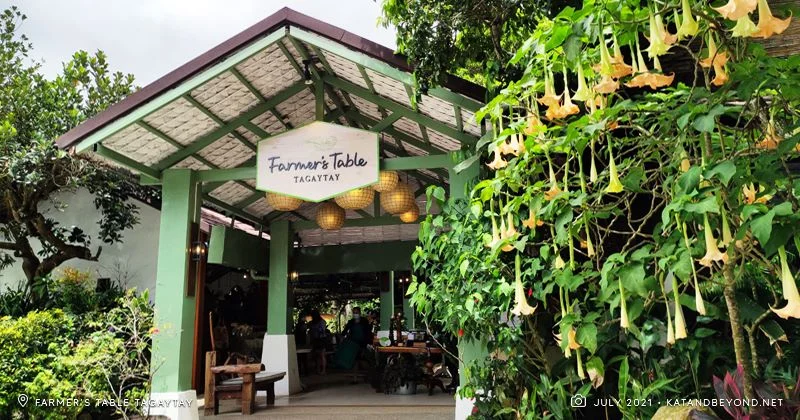 photo from katandbeyond.net
Located at Nurture Wellness Village, Tagaytay City
In the midst of nature, they serve the finest food from farm-to-table delight. The Nurture Wellness Village offers delicious Filipino cuisine and international cuisine, such as authentic Italian dishes. This restaurant is fully al fresco and even a pet-friendly place. You can never go wrong with having lunch or dinner in their warm environment and cozy place.
Being away from the busy city of Manila eases our minds. Whether you are traveling, taking a vacation and break, or even on a business trip, Pine Suites Tagaytay offers a convenient lifestyle with access to amenities and a sense of community. Located at Bonifacio Drive, Barangay Silang Crossing West, Tagaytay, Pine Suites is very accessible to public transportation, shopping, dining, entertainment options, and these hidden gems in Tagaytay that you do not want to miss. Investing in a condominium can be a good investment opportunity since it has the potential to increase in value over time and generate prospective rental income. Here at Pine Suites, we offer a variety of amenities such as a gym, swimming pool, 2-story clubhouse, playground, function hall, atrium, and 24/7 security.
Related Blog: Cafe in Tagaytay to Answer Your Coffee Craving