The Philippines is known for its beautiful and natural mountains and Laguna is renowned for its magnificent vistas and strenuous hiking routes. This place provides a variety of hiking areas that will astound people with its lush mountains, gushing waterfalls, and breathtaking views. Hiking is one of the good outdoor activities out there since people will experience what it's like to be in the wilderness, explore the green views, climb the old mountain wall, and all the adventure it offers. Especially if people own a house for sale in Laguna, their weekday getaway is exploring the lakes, wildlife, mountains, and nature. Not only hiking but also mountain biking, being on different beaches, in quiet places, and going to popular places.
Laguna is located in the southern Tagalog region, depending on where people are but usually, it would take minutes to hours from Metro Manila. This place is a good side trip since there are a lot of big mountains but also there are smaller mountains in Laguna province. Other hikers, usually go to the Laguna jump-off point since it's the starting point of the trip, and the trails leading to that point go to the famous mountains. Then after a long trip, it's time to set up camp site.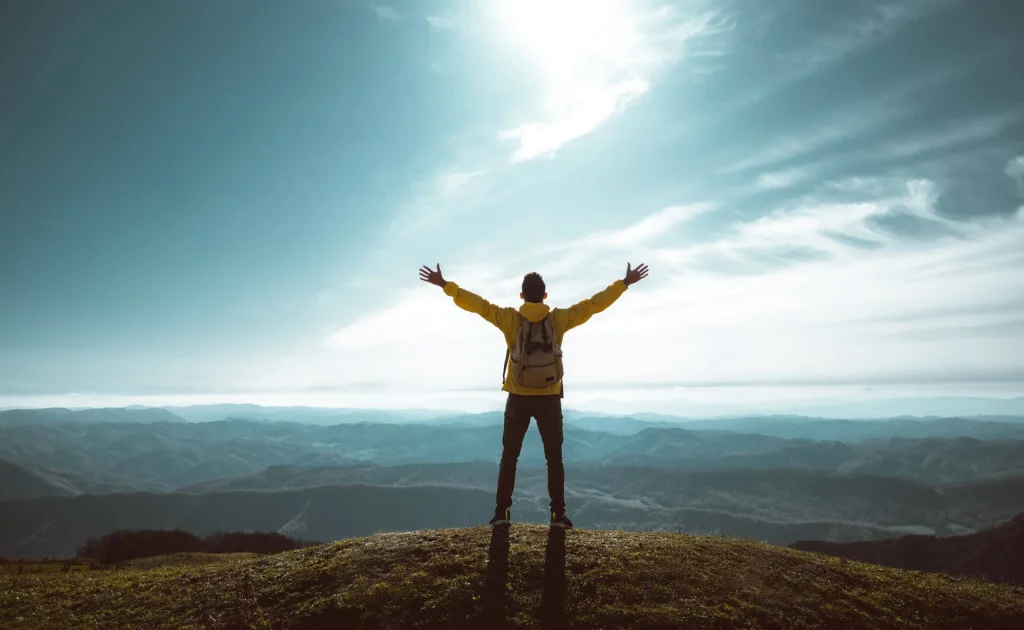 Why Hike in Laguna?
Outdoor enthusiasts will find Laguna to be the perfect vacation spot because of its beautiful surroundings. The province is endowed with a wealth of natural resources, including imposing mountains, immaculate rivers, and gushing waterfalls. Visitors and locals may immerse themselves in the peace of nature while hiking in Laguna, discovering its varied flora and wildlife.
All skill levels of hikers can find a suitable hiking destination in Laguna. Each hiking location in Laguna provides a memorable trip and a chance to reconnect with nature, from the mysterious Mount Makiling and sacred Mount Banahaw to the gorgeous Mount Tagapo and exhilarating Pagsanjan Falls. Explore the grandeur of Laguna's mountains, waterfalls, and beautiful vistas by lacing up your hiking boots, packing your backpack, and going on a hike.
When is The Best Time to Hike in Laguna?
To avoid excessive rainfall and muddy terrain, it is better to hike in Laguna during the dry season, which normally lasts from November to May. Additionally, people have the option of hiring local guides who are acquainted with Laguna's hiking paths. Many of the major hiking paths in Laguna are well-maintained, giving a safe and pleasurable hiking experience. They can offer helpful insights and ensure your safety during the trek.
Best Mountains In and Around Laguna For Hiking Activities
Mount Makiling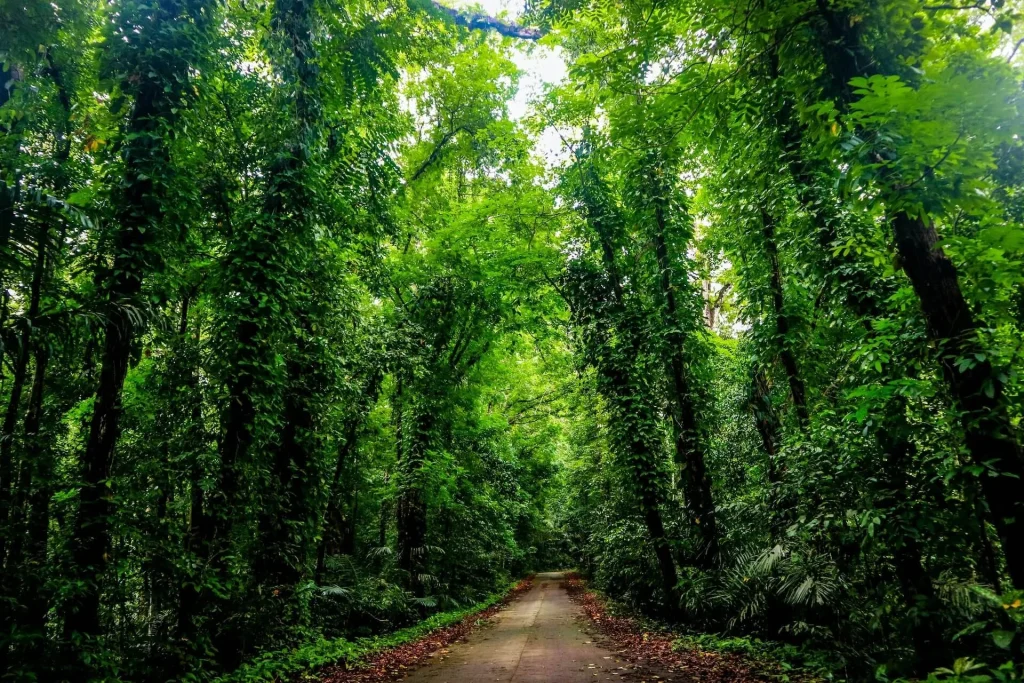 In Laguna, Mount Makiling is a well-known hiking destination because of its ethereal allure and verdant jungle. The trail offers a mixture of steep, difficult climbs and peaceful sections where people can see uncommon plant species. Hikers are rewarded with breathtaking panoramic vistas once they reach the summit.
Mount Banahaw
In the provinces of Laguna and Quezon, Mount Banahaw, which is revered as a sacred mountain, is a well-known pilgrimage spot and hiking trail. The routes lead to waterfalls and spiritual sites while traversing rugged terrain and lush forests with varied degrees of difficulty.
Twin Falls
Twin Falls is a stunning natural wonder in Nagcarlan, Laguna. Hike there and you will be showcased two adjacent waterfalls flowing into a peaceful pool beneath. It provides a serene and picturesque setting for swimming and relaxation, offering visitors a refreshing and beautiful experience.
Bunga Falls
Bunga Falls, situated in Nagcarlan, Laguna, is a mesmerizing waterfall renowned for its scenic charm and peaceful ambiance. The falls cascade into a refreshing pool, creating an idyllic spot for relaxation, swimming, and immersing in the surrounding natural beauty. It serves as a captivating destination that appeals to nature and climbing enthusiasts seeking a serene escape within the captivating landscape of Laguna.
Mount Romelo
Mount Romelo, or Mount Famy, is a captivating mountain that is part of the Sierra Madre range. This mountain is also dubbed Laguna's Waterfalls Sanctuary. Buruwisan Falls enchants with multiple tiers, perfect for swimming and photography. Lanzones Falls impresses with a tall waterfall into a natural pool. Mount Romelo provides breathtaking views of mountains, rivers, and forests. It's an extraordinary destination merging invigorating hiking and captivating waterfalls.
Mount Batulao
Laguna is close to Mount Batulao, which is in Nasugbu, Batangas. Because of its well-maintained pathways and picturesque vistas, it is a favorite with hikers. The walk features broad meadows and undulating hills, providing breathtaking views of Batangas and Laguna.
Mount Tagapo
The heart-shaped lake, Laguna de Bay's Twin, is one of Mount Tagapo's most famous features. It is located near Binangonan, Rizal. The journey ends at a summit where hikers can see a stunning dawn over the heart-shaped lake after passing through lush forests and grassy slopes.
Checklists to Have Before Hiking
Wear layers that are sweat-wicking and breathable, including a waterproof jacket, hiking pants, and a hat. Opt for quality hiking boots or shoes with decent traction and good ankle support. Use trekking poles to provide stability and reduce stress on your joints during a steep climb or descent. Always bring a map, compass, or GPS device on hand for navigation, and don't forget the necessities like bandages, antiseptic cream, and painkillers. Use a cozy, roomy backpack with padded straps, and bring plenty of water and energizing snacks. When it's already night outside or even during the day, use an effective bug repellent, wear sunscreen, sunglasses, and a hat with a wide brim.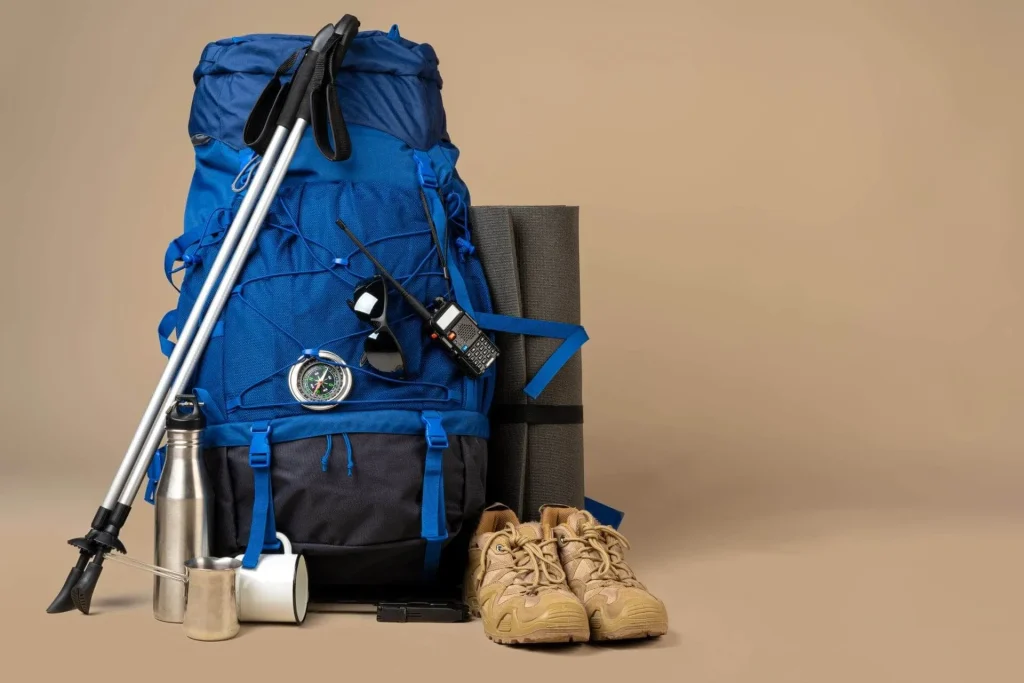 A whistle, flashlight, multi-tool, and extra batteries should all be packed. Always keep a cell phone charged and a portable charger within the bag, along with your identification papers and emergency contact information. Most importantly, prior to your hike date, check the weather forecast so the hike will be worth it when people can see the beauty in daylight and clear clouds.
The Advantages of Being Near Laguna Hiking Trails
It is close to nature and provides quick access to verdant forests, picturesque landscapes, and breathtaking views without requiring lengthy travel. Take advantage of impromptu hikes and regular exposure to nature's beauties. Regular treks develop muscles, increase cardiovascular fitness, and enhance general health. The physical challenge of different terrain helps to build strength, endurance, and flexibility.
People are lucky when they have a house for sale in Laguna since the hiking paths provide a respite from the daily grind, lowering stress and elevating mood. Clear thinking is aided by nature's beauty and calm, which also encourages disconnecting from technology. Numerous good outdoor activities, including camping, birdwatching, and photography, allow people to spend quality time with their loved ones in nature. A sense of belonging and shared experiences are fostered by trails.
The local flora, animals, and geological aspects can all be learned about on hiking paths. It helped people to increase their ecological awareness and preservation while fostering a deeper understanding and respect for the environment. Last but not least, having access to Laguna's hiking paths means that exploration and adventure are always cherished in every moment and once-a-lifetime experience.
Read more: It's the Climb: 6 Best Hiking Trails Near the Metro