As the holidays pass, some are still on vacation and some are looking for a cafe or a romantic dinner place in Las Pinas, authentic Thai cuisine, delicious Filipino cuisine, or fresh mountain air. Tagaytay City is the best place to go, it has gems such as delicious food, lush greenery, good restaurants, and most importantly, the famous bulalo soup that people keep coming back for more.
Fortunately, everything is within reach in your Pinevale condo in Tagaytay City, this condominium is suitable for people who want to treat it as a rest house in Tagaytay. This place has a great view and is a great getaway place. For people from Metro Manila and from other cities, this is the perfect spot for guests to enjoy the chill and breeze air. This condominium for sale in Tagaytay City is near Aguinaldo Highway, Santa Rosa -Tagaytay Road, Calamba Road, and Tagaytay Nasugbu Highway which is easily accessible in different routes.
Not only that but Tagaytay City offers more than just Filipino food, comfort food, coffee shops in Tagaytay, and some of the best restaurants it also offers people to see a beautiful view of Taal Lake. The Tagaytay condo homey ambiance and a comfortable place, it is the best way to unwind and enjoy your vacation and rest days.
Restrictions
Tagaytay city offers a lot and people can try whatever they want in this place but don't forget the active COVID-19 which affected everyone. Though the alert level of this virus is lower than the previous one, people should not be complacent about it as this could pose a threat still. Proper social distancing, daily application of disinfectant, and wearing a mask are mandatory. Especially in places that are secluded and have small spaces with barely any airflow pocket. Your condo for sale in Tagaytay will be a great place for experiences and moments with your family and safety should be the number one priority, there is no use in exploring if everything is done against the protocols of the place.
Time to Move Out or to Invest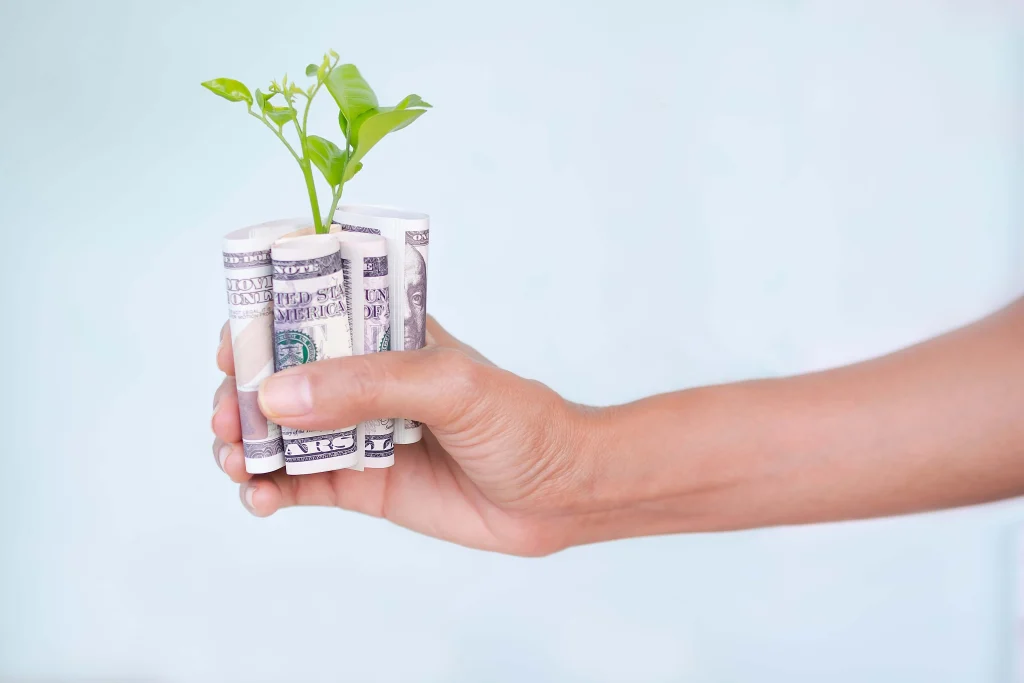 Crown Asia is a company that cares for Filipino families, investors, and young entrepreneurs. Looking for a place with a modern twist, cool weather, a great view of the Taal volcano, and most importantly, great and quality meals and food. Pinevale is a condo for sale in Tagaytay City, it is near Metro Manila and accessible to different places. It has hidden restaurants in Tagaytay where people can explore and try the al fresco dining style, eat bulalo, and have a wide selection of meals such as coffee, dessert, sushi, pizza, different styles of rice, and other dishes.
This is a great time to move out or to have an investment since the workload is not getting easier and it's important to relax every now and then. City life is good but it's better if people have a place where they can go and have a space for themselves. Appreciating the view of Taal alone gives people the chance to re-think their life decisions and recharge their energy. Tagaytay city is a place that gives freedom and calmness to people and it's open daily to guests who want to spend short leaves here. But the city is not only known for the cool weather and the Taal volcano but also for the hidden restaurant in Tagaytay. So, here are some of the Restaurants in Tagaytay.
Hidden Restaurants in Tagaytay City That Serves Food from Around the World, from Filipino Food to Authentic Thai Cuisine, and European Dishes: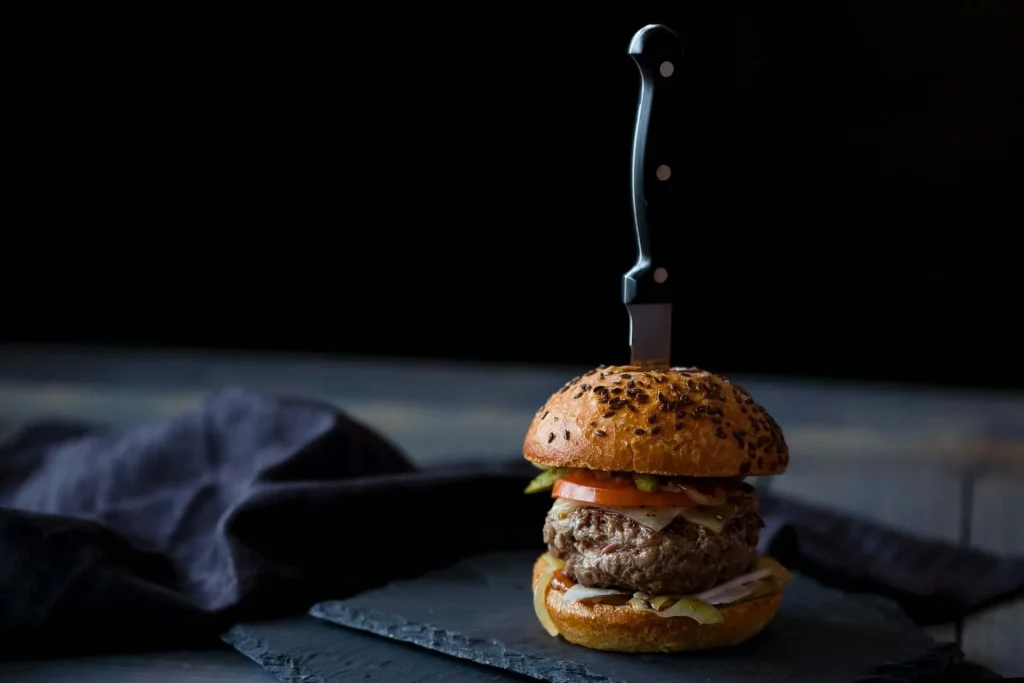 Casetta Del Divino Zelo
Located at Emilion Aguinaldo highway, Silang. This restaurant is al fresco dining that offers Italian and European food. Their set menu varies from pizzas, pasta, desserts, and beverages that are available for breakfast and lunch. People can dine in or have reservations ahead, a perfect way to spend with your family or special someone since there are a lot of options to choose from. Not only it offers great food but it also offers a lush greenery view and feels. The price ranges from Php 25 to Php 500 pesos, it is a chill place surrounded by green and the menu may be limited but there are decent Italian dishes to choose from, and everything is made fresh and to order. They offer fresh and healthy food while eating in a calm environment away from loud noises. People can contact the place first before dining in. They are open between 7 am to 5 pm but vary per day.
Surugin Ramen House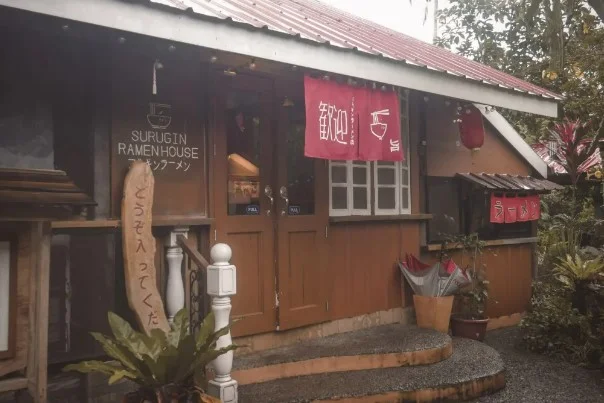 photo from meghywashere.com/
This place is located at Emilion Aguinaldo Highway, Luksuhin-Sulsugin Road, Alfonso Cavite. This restaurant offers authentic Japanese food, they offer ramen, chicken, gyoza, and noodles. A perfect place since Tagaytay has cool weather and this is the perfect menu to keep people warm. They are open daily from 11 am until 8 pm with prices ranging from Php 30 to Php 400 pesos which are affordable compared to other ramen places. They have Facebook with over 40,000 likes and updates daily, a place offers brunch until dinner. A hidden gem indeed, not only do they serve hot and fresh food but also the feel of what it's like to dine in an authentic Japanese restaurant.
Basil Thai Restaurant
The Basil Thai Restaurant takes its name from the staple herb in Thailand, Sweet Basil — a herb used to balance all kinds of tastes (sweet, spicy, sour, salty, and bitter). The restaurant is well-known for serving authentic Thai dishes, and the very vicinity is also highly influenced by Thai culture. If you're looking for outside of the Philippine Southeast Asian food experience, this is your place.
Kuuma Kaakao Kaffe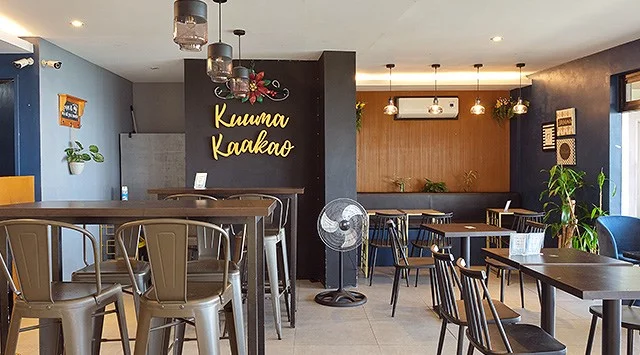 photo from spot.ph/
Located at Hillcrest Plaza, Tagaytay city. This place offers traditional hot chocolate and Filipino favorites. They are available on Facebook with over 22,000 likes and their daily schedule and updates are posted there. They are open from 9 am to 7 pm daily. The prices range from Php 50 to Php Php 200 pesos which are affordable. Their menu varies from drinks to traditional Filipino snacks and desserts such as hot chocolate, bibingka, turon, champorado, rice meals and etc. A menu that is good for breakfast, lunch, and dinner. This may be a simple restaurant but it offers comfort food and most importantly, Filipino food.
There are many great places in the Philippines but nothing beats the cool weather of Tagaytay city and the hidden gems also known as the Tagaytay restaurants. Paired with a place such as Pinevale condominium which is near all of these hidden gems, it's the perfect location.
Related Blog: The Best Restaurants in Tagaytay