Everyone is busy working hard for the future they badly want to see. To finally stand in that exact position you just dreamed of before. Sometimes, the hustle becomes so severe that you forget to live in the moment. To enjoy the now and worry a little bit less about the future, or at least just for a day. Even electronics overheat after a long period of using it. You need to understand that you are also deserving of a break. A time for yourself. A day to unwind, uncloud your clouded mind, and rest, physically and emotionally — a quick getaway. There's a variety of ways to do that. Reconnect with your friends, take yourself on a date, rest in your condo for sale in Tagaytay, spend time with family, or have a staycation.
These days, after a stressful week or after pulling off something big, some are rewarding themselves by having a staycation in their preferred destination. And there are picturesque places that you might want to visit. If you are from the south and are currently on the lookout for a place where you can both relax and enjoy the view, Tagaytay is the one for you!
Tagaytay is the perfect place for those who want an adventure while also enjoying the tranquility it brings. Enjoy the different extreme and non-extreme rides in Sky Ranch – Tagaytay. Get a closer look at the scenic view of the Taal volcano. Set up a blanket in Tagaytay Picnic Grove, and reminisce memories and create new ones. Enjoy good food in huts in Salakot, located in the neighboring town, Silang, along the Emilio Aguinaldo Highway. Finally, after a long day, pause, and take time off from your leisure adventure in a hotel in Tagaytay.
There are plenty of choices for hotels in Tagaytay but it varies depending on who lives up to your expectations. While a variety of choices is given, there are things that you need to consider to help you decide on where to stay in Tagaytay. Here are some of them so you won't have a hard time choosing the next time you visit Tagaytay.
Location is the Key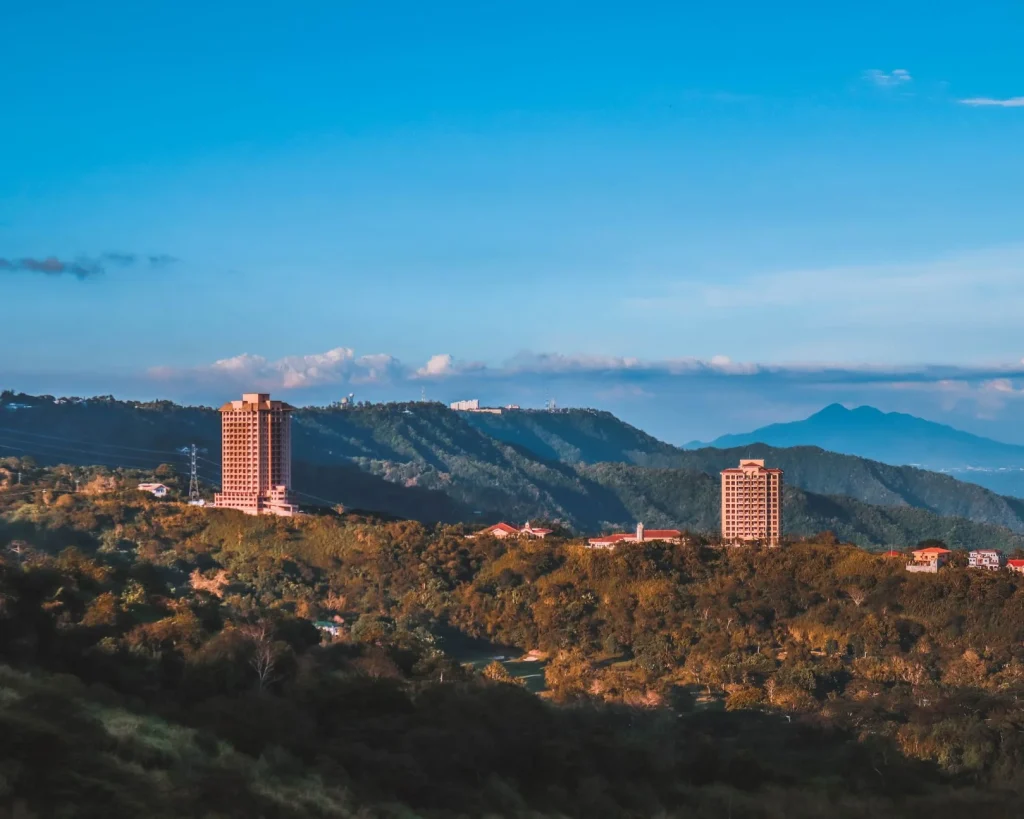 You will be bombarded with a lot of choices for hotels that can sometimes overwhelm you. One of the important things that should be considered is the hotel's location. You don't want to experience the hassle of hunting for hotels that are situated in an area that is hard to find. Before checking other factors, evaluate whether the hotel is located in an accessible and convenient location. You might also want to consider choosing a hotel that has access to public transportation.
Price and Budget
Another thing that needs serious consideration is the price of the hotel that you will be choosing. Understandably, you will be wanting to make the most out of it and experience a good hotel, but you shouldn't forget to consider your budget. Make sure that you will be booking a hotel that you are capable of paying for. There are a lot of budget-friendly Tagaytay hotels out there. You might want to maximize that and you'll be surprised how much you can save whilst still experiencing the best.
Amenities and Facilities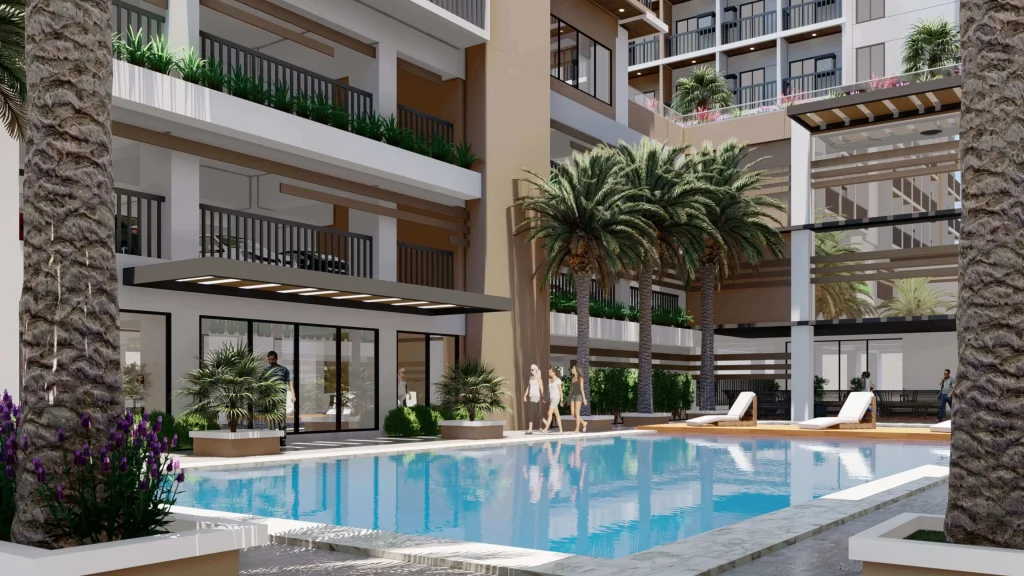 Just like the amenities and facilities that can be enjoyed in a condo for sale in Tagaytay, the hotel that you will be picking should have these two. Make sure that you will be paying for something you will be able to enjoy. It can be free WiFi access, an infinity pool, free parking, an in-house spa, a family room, an in-house restaurant, and other facilities where you can spend some of your time.
Room Types and Sizes
Consider also the number of people that will be staying in a room. Because room types and sizes vary for each hotel so you might want to get a closer look at that, inquire, and pick the best and most comfortable option in your list.
Now That You Know What Things to Consider, Here Are Some Tagaytay Hotels and Condos That You Can Inquire About and Stay In Tagaytay City.
Crosswinds Resort Suites
photo from philstar.com/
Crosswords Resort Suites is located in Brgy Iruhin, Tagaytay, 4120 Cavite. This 100-hectare exclusive resort creates a serene and scenic community that is heavily influenced by Switzerland's architectural design with lush woodlands and tall mountain peaks. It is one of the best places to watch sunsets and relax in the quiet outdoors — a perfect place for a weekend trip.
Hotel Kimberly Tagaytay
It is situated in Crisanto Delos Reyes-Formerly Amadeo Rd 4120 Tagaytay City. They offer a variety of recreational activities such as movie nights by the poolside, playground, and game room. They also have a branch in Manila.
Taal Vista Hotel
Taal vista hotel is known for giving an astonishing view of Taal Lake and the volcano. It can be found on Kilometer 60, Aguinaldo Highway, Tagaytay City. They offer free wifi access, dining options, a fitness center, and a kultura butik that sells Filipino souvenirs.
The Oriental Luxury Suites
Located in GS Gen. Emilio Aguinaldo Highway Luksuhin Ilaya, Alfonso, the hotel offers 7 marvelous rooms with names inspired by a city in Thailand. Aside from the hotel, there are nearby beautiful places that you can visit such as the Basilica of St Martin De Tours, and Taal Heritage Park, or enjoy the amenities the hotel offers.
Pine Suites Tagaytay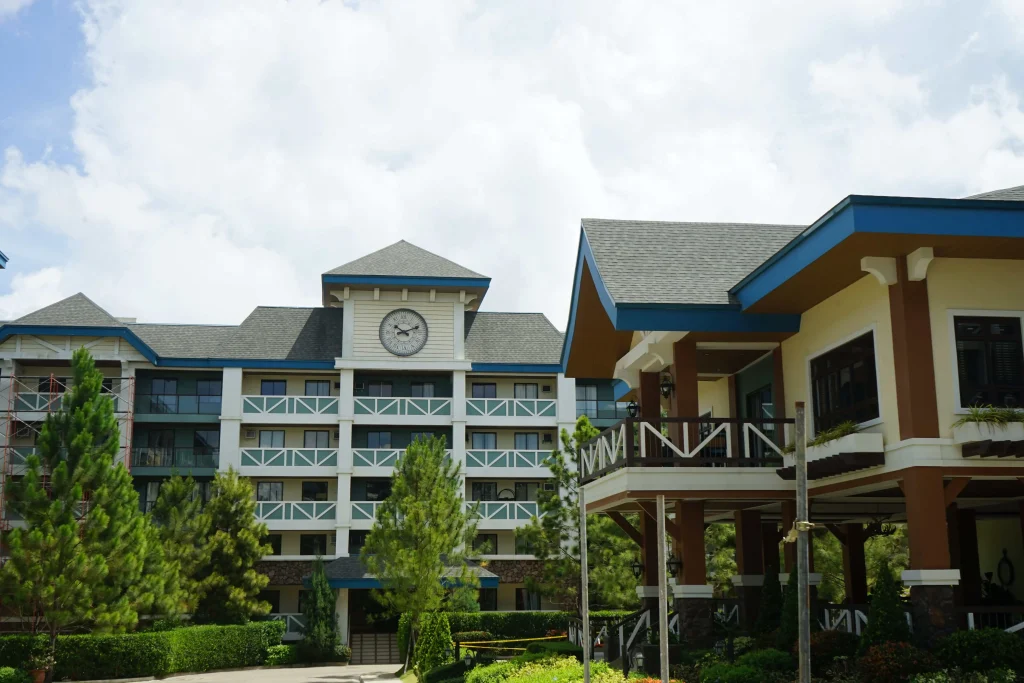 One of Crown Asia's thematic condos, Pine Suites is one of the country's best and go-to tourist spots that have access to the view of Taal Volcano and other attractions of Tagaytay City. Its architectural design is heavily influenced by Danish architecture, creating a rustic and homey feel amidst the cool Tagaytay temperature. You can enjoy its exclusive amenities and relax for the weekend. It is accessible to Aguinaldo Highway, Tagaytay Nasugbu Highway, Santa Rosa – Tagaytay Road, and Tagaytay – Calamba Highway.
Pinevale Tagaytay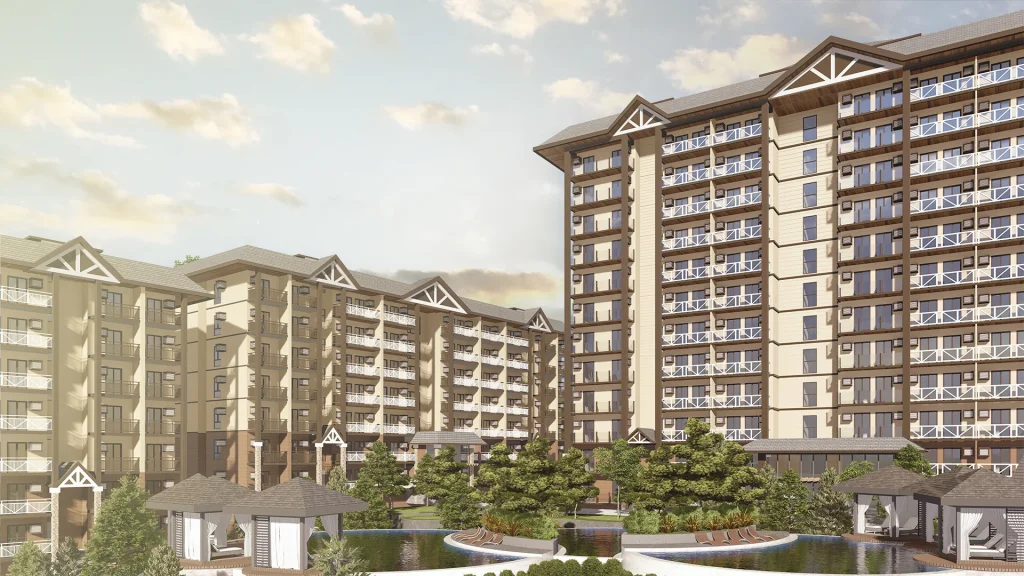 Experiencing Tagaytay allowed you to discover such things about the place that very much impacted you that made you think of what it feels like living there. That is not a problem at all for as much as there are hotels in Tagaytay, there are also condominium buildings constructed by credible real estate developers. One example is Pinevale Tagaytay by Crown Asia. It is situated in Brgy. Maitim II East, Tagaytay, Cavite — along Aguinaldo Highway (Tagaytay Nasugbu Highway). The good news is that they are currently offering a pre-selling property. Sit cozy in the living room of your condo for sale in Tagaytay and think about it. It's about time to think about your next move in life. Start it by purchasing your first real estate property with Crown Asia.
Here are also some other hotels in Tagaytay that you can also check out for your weekend away in Tagaytay: Lake Hotel Tagaytay and Summit Ridge Tagaytay.
Related Blog: The Best High-End Hotels You Can Stay at for the Weekend