When we think of condominium units, we usually assume that there's nothing special in their interior—like they seem all alike. But in this 21st-century society has embraced the notion that everyone is an artist. So, whether it's one bedroom unit or the combined one, in The Hermoso COHO you can readily transform your condo in Las Pinas into your own perfect home!
Condo Interior Design Ideas
You don't need to find an interior designer just to know how to set things up in a small space. Whatever your style preference, you can achieve that comfy-looking home you always dreamt of by trusting yourself first! You may find inspiration in Pinterest photos, but first, decide on the general style you want and follow these ideas for your condo in Las Pinas.
Modern Interior Design Ideas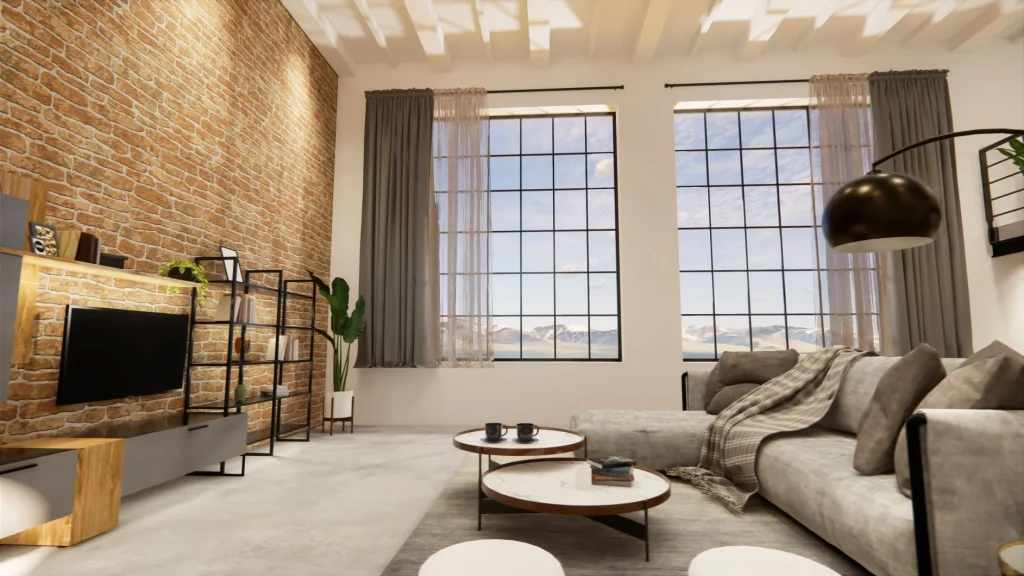 Boldly use color
In your condo in Las Pinas, try contrasting more neutral hues with typical modern tones like primary red, blue, or yellow that stand out. But to maintain the sleek appearance of a modern environment, use patterns sparingly or not at all.
Display Huge Wall Art
A contemporary room must include statement art, whether it is impressionist or abstract. However, it's crucial to exercise moderation. One way to avoid a condo's interior design feeling cluttered is to stick with a dominant aesthetic motif. Display one substantial wall hanging rather than a number of smaller ones.
Expand Negative Space
Modern apartment interiors must have negative space—empty space around furniture. This area not only allows for freedom of movement but also highlights your furniture. Choose fine furniture (such as an acrylic dining table or ghost chairs) and floating shelves rather than a block shelving unit to make the most of the vacant space in a small space. Additionally, go for contemporary pieces of furniture with visible legs rather than solid ones that occupy a lot of visual space.
Premium Interior Design Ideas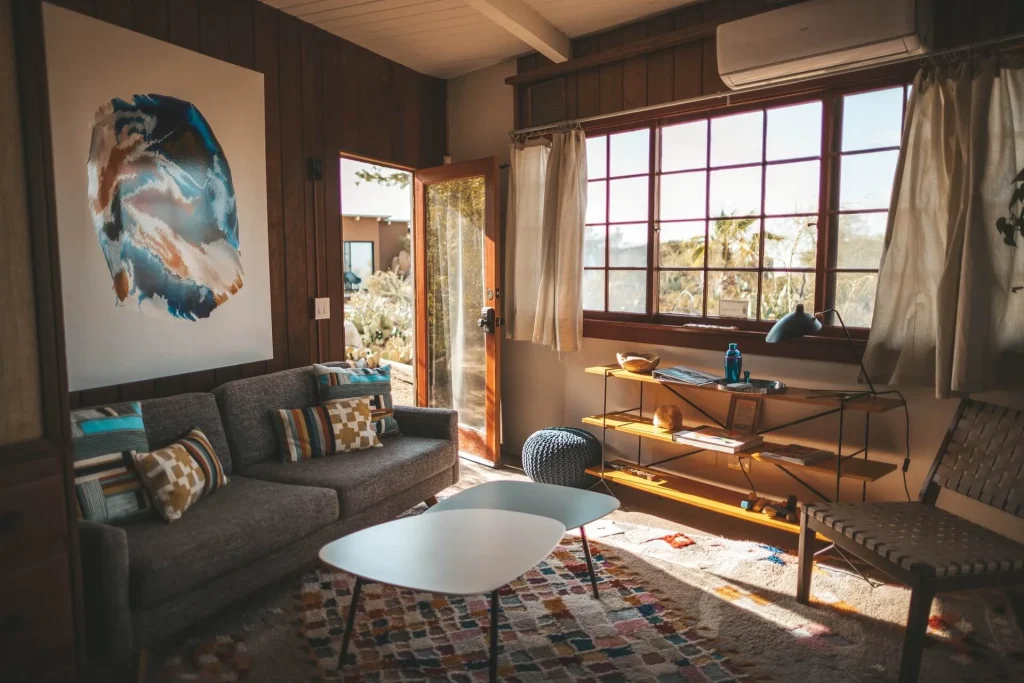 Upgrade your residence with luxurious finishes and high-end décor. You may create a premium condo interior design by accentuating floor-to-ceiling draperies, for example. Using drapes that touch the floor or bundle slightly can give your room a dramatic and sumptuous impression. Finish off the effect with polished curtain holdbacks. If you choose metallic fixtures, choose a finish that complements the rest of the room. For example, if the curtain rod is made of iron, choose iron holdbacks as well.
Concentrate on your accent light fixtures if you're searching for a quick fix. If you use a chandelier-style light hanging in place of a normal pendant, your apartment living room design will look more upscale. A statement light looks even more stunning when it is hung in front of an elaborate mirror, mural, or stunning wallpaper. Luxurious textiles like velvets or furs, together with decorative items finished in gold, silver, or crystal, can enhance the grandeur of the room. But take care not to go overboard. Less is more in most cases, and fewer items can make a bigger effect than a room full of them.
Condo Living Room Design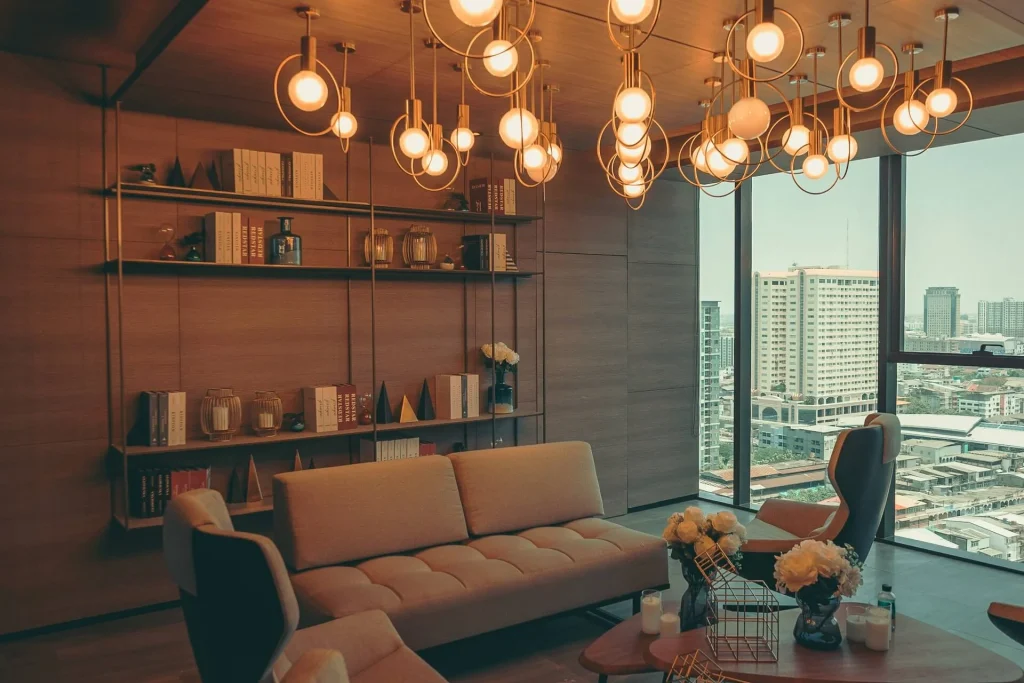 With careful attention to the design of the living rooms in the condo, you will be able to create a unique look for your living room. You can start at the beginning by selecting a different color for the wall. The dark color may make your bedroom appear airy, but dark color can trick depth perception and leave it almost limitless. Choose between moody, darker, or bright light hues, and look for eggshells. Its light-reflecting paint has a lighter finish but can easily be cleaned. When shopping for furniture, first decide on the largest items, such as a sofa, and be sure the dimensions will fit your living space. It is also best to choose modern furniture as it has a significant effect on the overall ambiance.
If you are dissatisfied with the appearance of your new home and cannot figure out what is wrong, you may want to pay attention to the painting. Because this does not appear as real as other solid characteristics such as wall construction or furniture, you will most likely overlook how much of an impact it has on the feel and texture of your house. The painting of a home has a significant impact on his look. Old and worn-out paintings must be replaced; dull colors must make way for more vibrant ones.
Check Your Settings and Fixtures
Restructuring and making little modifications to your home's fixtures can make a significant effect. A thorough remodeling might begin with little changes such as furnishings, doors and knobs, kitchen facilities, bath appearance, and so on. You may not need to replace fixtures to change the appearance of your home. A simple rearrangement of your bedroom or living room furniture in that small condo space could be the solution you've been looking for all along.
Get Artistic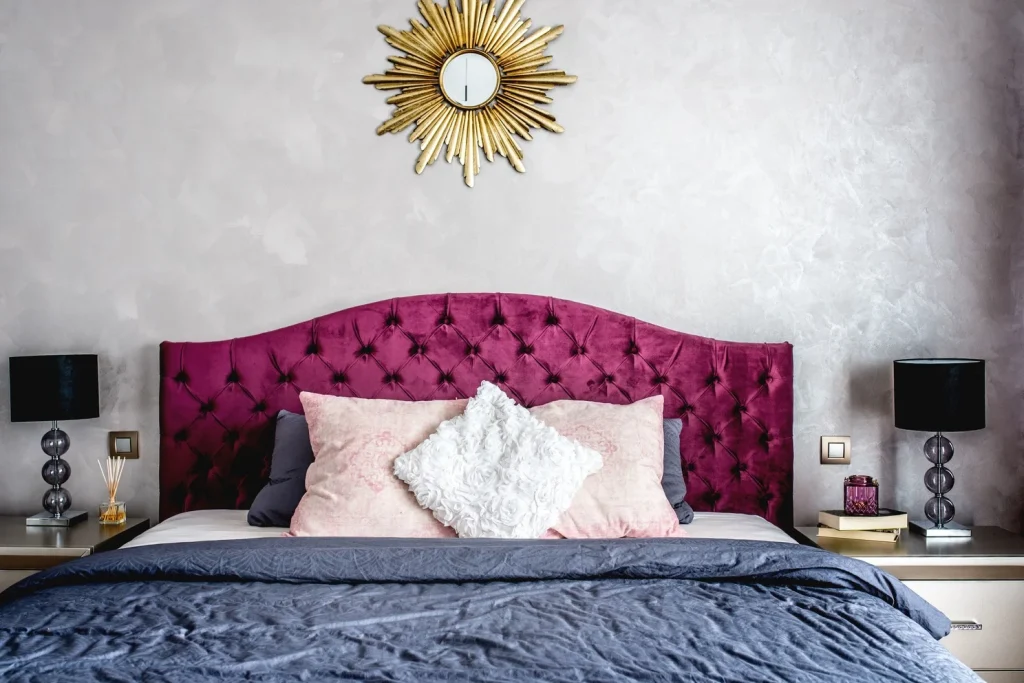 A touch of art in your home will enhance its beauty, elegance, and class. You might be crafty while redecorating or repairing your dwelling. This should not be the last item on your to-do list in your home improvement plans; it should be completed right away. There are many different art forms to choose from, such as paintings, ceramic works, and sculptures.
You can also get creative by improvising to save money. You do not have to buy every piece of art in your apartment; there are several pieces you can make yourself. You can also add an artistic touch to old parts or fixtures. Some individuals hire fine painters to completely redesign their flats. When using art, make sure that trends do not drive your decision and that you prioritize your personal preferences; vogue is never a true concept in art. Find plants that thrive in low lightings, such as Dracaena and Prayer plants, if you live in a dark house. Another approach is to use grow lights to simulate the sun's beams. There are plants for overly-lit houses.
There is Always Room for Expansion
Your existing home lacks the amenities you desire, and you may wish for additional rooms or more space; who says you can't make some? Home extensions may help you transform your home into exactly what you want it to be. You may generate more space if you want a larger living room or some toy area for your child, or if you want to build a mini-cinema in your home or put an above-ground pool in your garden. Whatever additions you need to make to your property to achieve the perfect home feel are simple to plan and build. Some businesses can assist you in discussing your expansion plans and inspecting your home.
Condo Interior Wall Design Ideas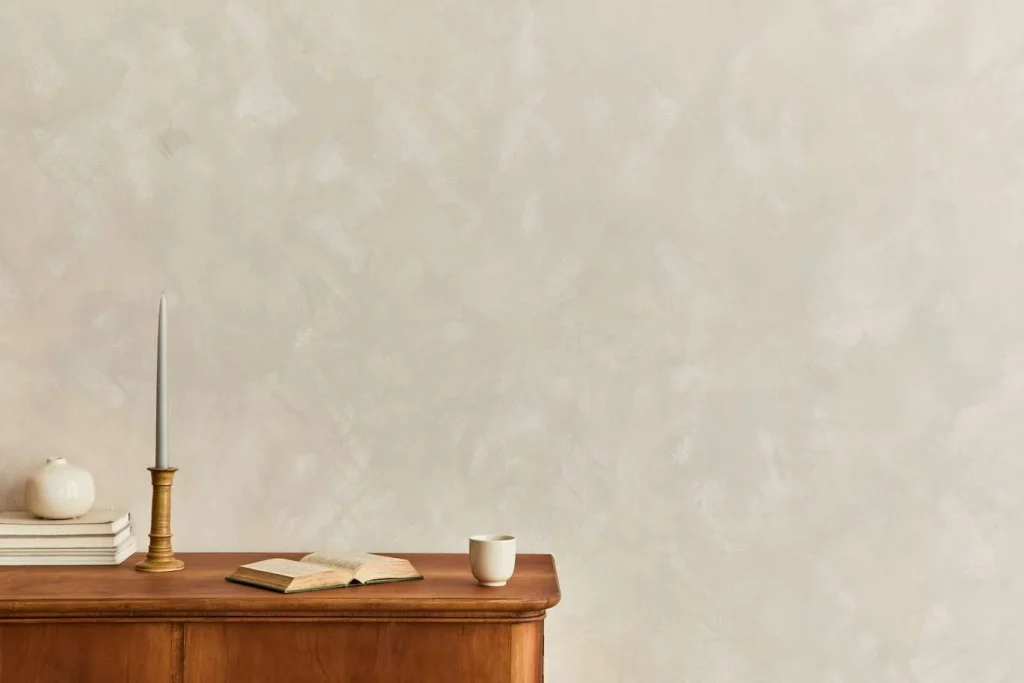 Paint
You may easily alter the appearance of your walls by painting them. All four walls can be painted the same color, or you can paint simply the accent wall to make it stand out. Make careful to leave your ceiling white if you paint your walls so that it can reflect light into the room from above.
Your home's walls should be painted with skill. The majority of people choose light or pale hues. You definitely want to stay away from using loud and dark colors inside because they might be distracting and provide a dismal environment.
Wallpaper
Another enjoyable approach to decorating and styling your walls is using wallpaper. If you want to make a statement, choose a wallpaper that is patterned, textured, or solid in color.
Built-in bookshelves
Installing built-in bookshelves into a wall construction will give you a functional place to display and store items. Built-in bookcases are frequently seen inside reading nooks or on either side of a living room TV wall.
Brick
Your space can feel and seem industrial and rustic if it has brick walls. Exposed brick walls that are a part of the home's construction can be found in some houses and apartments. If you don't like the reddish-brown hue of the brick in this instance, you can paint the walls of your home to alter the appearance.
There is no one-size-fits-all color palette for condominiums due to their various layouts and square footage. Some may regard this as a benefit, while others may be overwhelmed by the variety of colors available. So we've identified colors that can add oomph to a casual or premium condo interior.
Stone
Outside of English rural residences, stone walls are less frequent but do provide a distinctive aesthetic. Homes with stone walls provide a comfier, cozier feel. They are mostly found in fireplaces.
Top Colors for High- and Low-Light Condo Interiors
Blush is a delicate pink color that is feminine but not excessively sweet. It gives a delicate pop of color and warmth. When choosing a blush, choose one with a grey undertone; it will go well with both neutrals and white.
White walls are here to stay as a popular color choice for making rooms appear larger than they are. It's also a good option if you're planning to sell your home because homes with neutral white walls sell quickly.
Grey – Silvery or grey walls are stylish and modern. As a consequence, the cooler tone creates a sophisticated backdrop for the interior design of a premium property.
Dark Blue – If your condo has a lot of natural light, use dark blue walls to make a statement. Furthermore, dark colors can deceive our depth perception, making a space appear larger than it is.
Ochre – The earthy look of ochre is ideal for living rooms and complements other natural colors such as greens, deep reds, and soft blues. It also produces a soothing environment.
Sage – This mossy green works well in both small and large rooms. Soft sage is a gender-neutral color that goes well with both warm and cool tones.
Decorating Tips to Maximize Space and Make Rooms Look Bigger in a Small Condo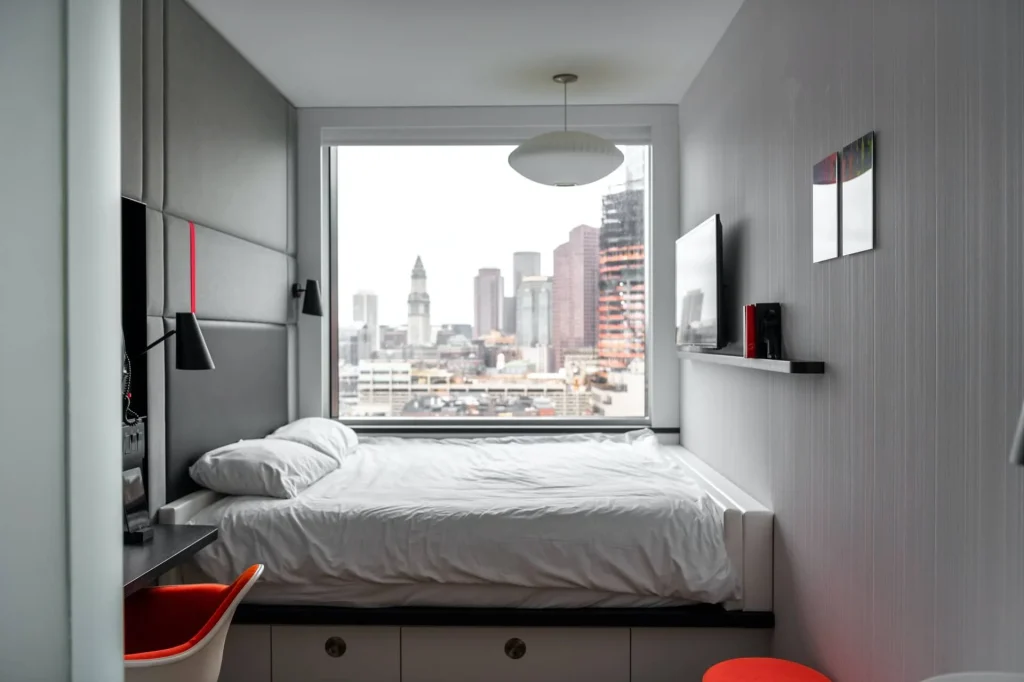 Zone and Define Rooms
A single room can fulfill many functions at the same time. As a result, making the most of a little space by including zones in the apartment architecture is a fantastic idea. Set up different functional areas, such as a study or lounge, with furniture, rugs, and different colors.
Use Illusions
A well-placed mirror not only doubles the light in a condo but also creates the illusion of depth. Oversized curtains may do the same thing. Install floor-to-ceiling drapes to make the walls appear higher than they are.
Choose Multi-Functional, Modern Furniture
You do not have to settle for less in an apartment. You only need to make intelligent furnishings choices. Choose parts that can be adjusted or moved. Among the many good options are a sleeper couch, a fold-away dining table, and a movable kitchen island. Flexible furniture is not only convenient, but it also helps to keep interior design costs low.
Make the Most of Dead Space
Custom cabinets around the sink in the bathroom and below the bed in the bedroom can provide hidden storage. In addition, attractive vertical storage may help you make the most of your wall space.
Choose Neutral Anchor Pieces
Allow the largest things in your condo interior design, such as cupboards and sofas, to be neutral. However, you may go wild with decorations such as toss cushions and accent chairs.
Wondering About Layered Light? Here Is a Quick Guide!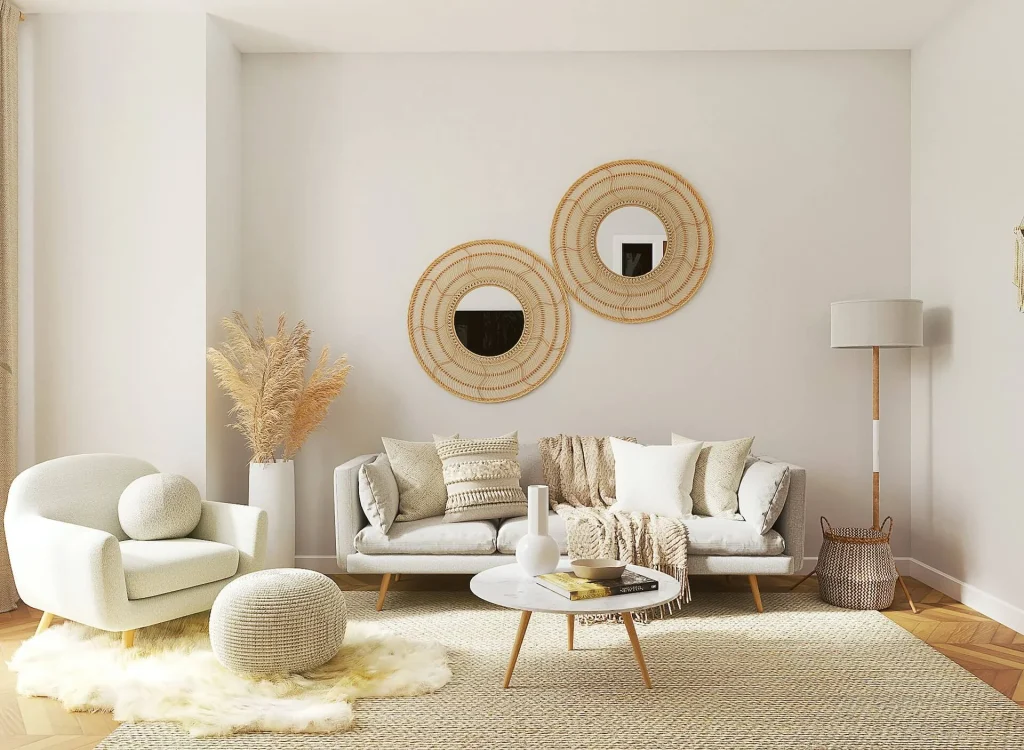 Ambient, task, and accent lighting are the three different forms of lighting. To begin, ambient light refers to overall illumination in a space, such as recessed lighting. Task lighting, such as a pendant over a kitchen island, lights a specified region. Finally, accent lighting draws attention to architectural or ornamental details such as artwork.
Expertly placed lighting gives a space a new depth and brings an interior design concept to life. Excellent lighting accentuates your most outstanding features, creates height and depth, and brightens quiet corners. For a room's atmosphere to be revitalized, there must be an appropriate balance of light and shade.
Related Blog: What Kind of Furniture Would Suit Your Cavite House and Lot