Living a fast-paced life in the city can be exhausting, but it doesn't mean things can't be any different. If comfort is what you're after, the art of 'hygge' will create the next level of happiness for you.
The Danish comfort of hygge can be applied from hygge minimalism decor to one's lifestyle. Make your condo in Tagaytay the level of comfort you need in this bustling city.
What Is the Danish Concept of Hygge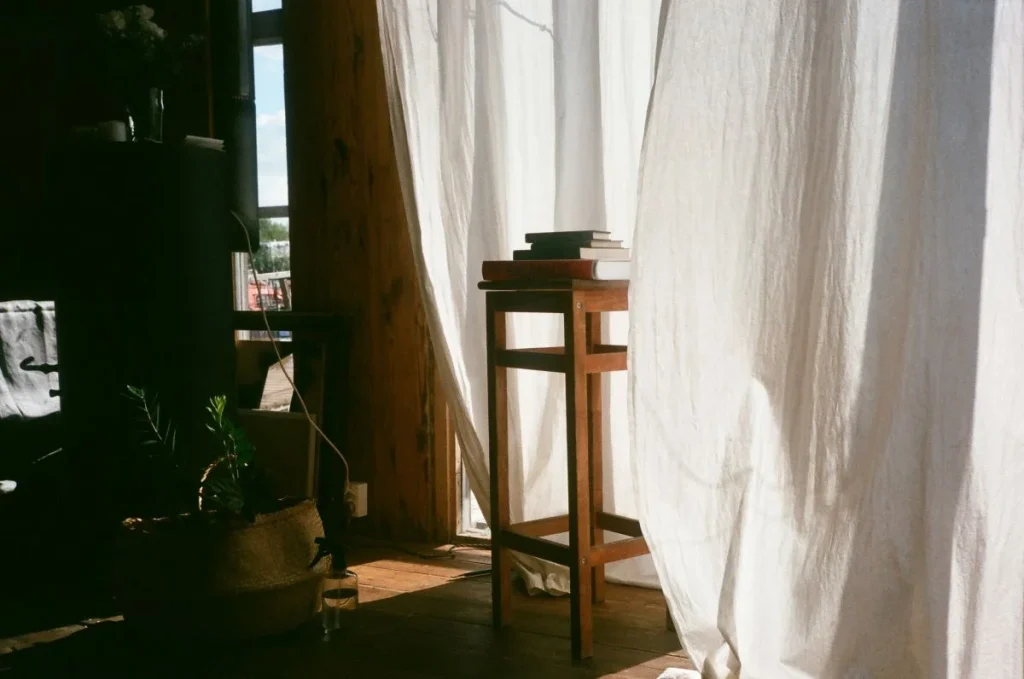 The Danish word "Hygge" or pronounced as "hoo-ga", dates back to 2016 when it was made an official English word. It is not described with one term, however, states the feeling of a cozy well-being.
It's a word that originated from Norwegian term, hugga, or to "comfort, console, or soothe. Hygge is all about the phenomenon of choosing comfort or cozy contentment with your lifestyle and the idea of living simple.
It's as simple as enjoying your cup of coffee on a rainy day, or, being in the comfort of your living room with minimal yet comfortable decor.
How Minimalism and Hygge Go Together
Minimalism is removing anything from your space that is unnecessary clutter. It is simplifying your life and keeping things more practical.
As described, hygge is about enjoying comfort and removing any clutter and balances your home decor and overall lifestyle.
It would make your home and your space a place where you don't feel overwhelmed but at the same time still your home with added personal touches.
Hygge and minimalism is keeping things at minimum but still making life more special with what you already have.
'Hygge' Concept to Your Living Room
Your living room is the ideal place to start hygge or your area of comfort. Incorporate a warm, cozy, and inviting atmosphere by adding a few or changing a few pieces to your space.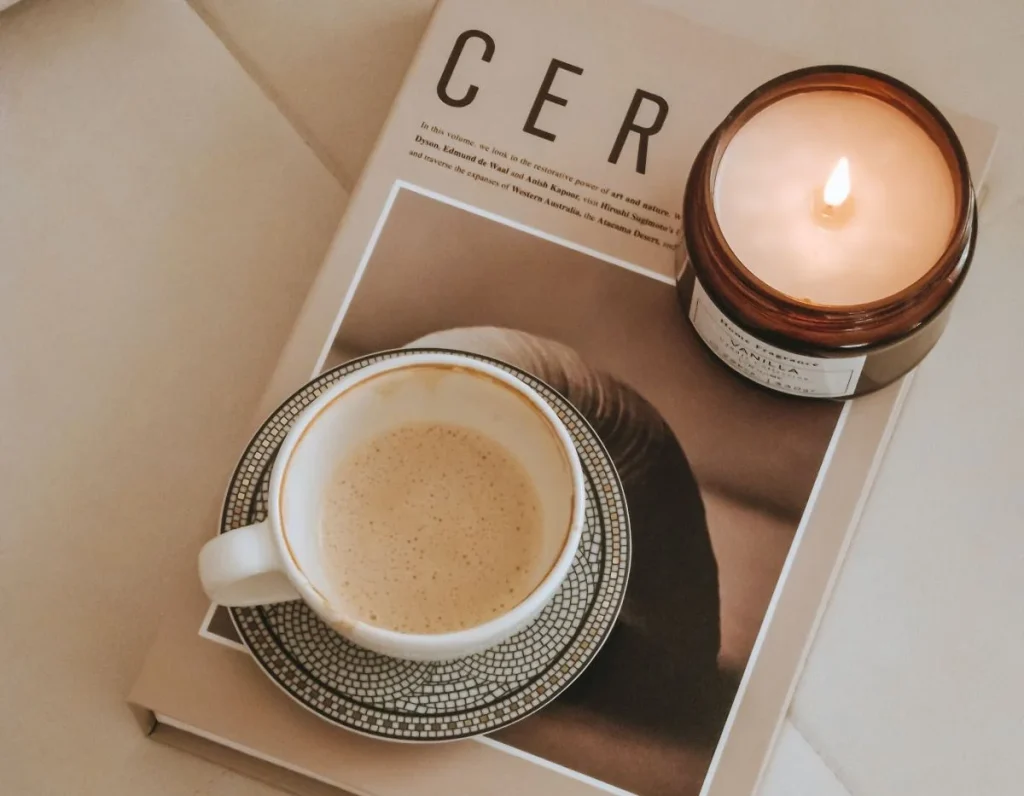 Add textures
The idea of using tactile textures is to make you want to hold them. Make use of knit or faux fur for your throw pillows and blankets.
Drape your blankets on your sofa to have a relaxed, cozy ambiance. Textured vases, glass holders, and linen materials are other textures you can use to decorate.
The idea is to have inviting elements so focus on items that have good craftsmanship and uses quality materials.
Choose a soothing palette
Achieve a cozy room by choosing neutral to natural shades like brown, white, nude, or beige. Avoid bright colors that would be distracting.
Apply these colors not only to wall paint but also to your decor and furniture. Wood pieces or flooring is also a good option to balance out the color of your room.
Coffee table
What's a living room without being able to sit down, read a good book, and sip your cuppa coffee? A coffee table for your centerpiece while adding some flowers.
Or you could add a book, coffee, and tea nook that is near your kitchen. It's definitely a hygge vibe to be able to enjoy moments like these among friends and family for a warm, cozy atmosphere.
Cozy furniture
When it comes to furniture, soft, plush, and oversized sofas are perfect to sink into relaxation for your living room. Other lounging necessities are floor pillows and poufs. It makes your home more communal and has more areas to sit around.
Soft armchairs are also perfect for lounging while reading a good book. You could also create your own cozy nook which is perfect for the rainy days.
Throw Pillows
Throw pillows scream comfort in any setting. Whether on your bedroom or living room, throw pillows come in different shapes, sizes, and texture.
Play around but avoid having too much texture which defeats the purpose of hygge minimalism. Strive for balance while keeping it neutral in style.
Soft Lighting
Warm lighting is important to create a cozy atmosphere. Avoid harsh lighting by staying away from fluorescent lights. It's not complete without a floor lamp that would make you want to tuck away in your corner nook.
For your bathroom, opt to have natural lighting to create a clutter-free counter. Tuck away any visible bottles to make it look more organized.
Candles
Candles are perfect for setting the cozy ambiance. Choose scents that are classic and soothing like vanilla, lavender, earthy scents, and sandalwood.
Place candles not only in your living room but also in your bedroom. Add texture or style by using candle jars or candle holders to make a statement.
Area Rugs
Lastly, a hygge living room wouldn't be complete without a cozy area rug. Some ideas are handwoven or shaggy rags which can complete your interior for both bedroom and living room.
How to Create a "Hygge" Lifestyle
A hygge isn't only for home decor but to live a hygge life is to live cozy all the way from your diet, peers, and overall well-being.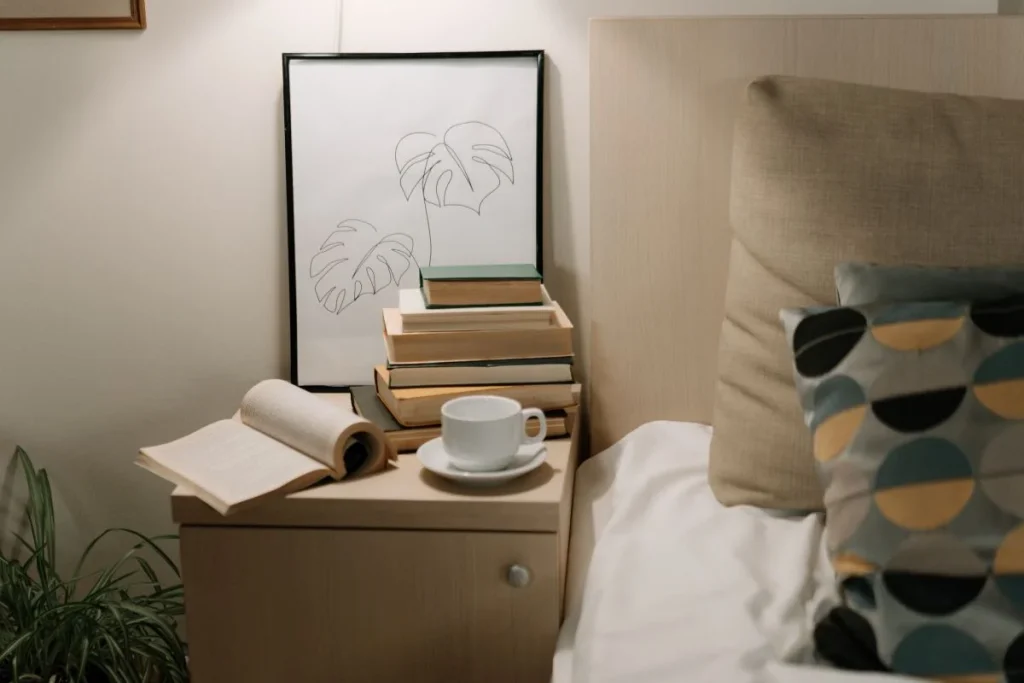 Spend time with your loved ones
It's definite that having a space you could find comfort in is the best space enjoyed with friends or your loved ones.
When practicing hygge in your lifestyle, make more memories with people you care about. Invite them over for some coffee, do baking, cook a meal, or just have quality conversations.
Eat appropriately
"healthy hedonism" is indulging in your favorite comfort food but in moderation. You obviously can't live comfortably without eating your favorite drinks and food.
Hygge lifestyle is being able to eat what you like and to allow yourself to savor the things that make your life happier and content.
So go on and enjoy that warm cup of coffee or chocolate, cookies and pastries are welcome here, but don't forget to keep things balanced even when eating.
Read books
Of course, your 'me' time isn't enough without reading books. Hygge lifestyle is about lessening screen time and focusing on enjoying your own happiness while staying comfortable.
Take the time to read your books stocked on your shelf or discover a new genre of books you've been willing to try.
Dress for comfort
Fashion may be the staple for some, but in hygge, wear that comfy outfit without sacrificing your style. It doesn't always have to be your sweatpants, wear cable knit sweaters or fuzzy socks.
Or go for minimal fashion without having to think too much. At the end of it all, always dress something you could be comfortable in.
"Me" time is a must
Hygge lifestyle is all about comfort. So during the hectic or busy life in the city, you can still do 'hygge' by incorporating some 'me' time.
Whether it's just reading a book or lighting some candles over your hot cup of tea, 'me' time is essential in making sure your have your comfort at home.
Invest in decor
On the contrary, having to invest in decor would save you money by buying decors that uses quality materials. The hygge concept is to have minimalism, to achieve that it's limiting the quantity of your items.
Having to keep items around for next time use but with hygge minimalism, it's being able to display them or make use of them around your home.
Simplicity
Lastly, don't forget to keep things simple. It creates an environment where you can be comfortable and allows yourself to be mindful of what is more important.
Living in the city may be difficult and noisy, but at the comfort of your home, this doesn't have to be. Rather, apply hygge not only to design but also to your lifestyle.
Even if it is keeping things simple, don't forget to make the best out of the simple things in life.
Related Blog: Enjoy a Hygge Experience With Pinevale Tagaytay and Its Amenities