Cavite is the home of historical places and iconic stops, not only that, but it is also the place of business parks and job opportunities. The fact that it is easily accessible from the capital via South Luzon Expressway from Muntinlupa City or Manila-Cavite Expressway from Pasay City.
Living in Manila is costly, not all people can afford that kind of luxury, considering that people nowadays are practical given our situation, they would rather choose to purchase a real estate or a property near the city. Cavite is the perfect location to start your new life, high-quality standard of housing and yet it is still affordable.
House and Lot for Sale in Bacoor Cavite
Bacoor is under the province of Cavite, a first-class urban component city. Bacoor is the gateway to Manila, as a matter of fact it is a perfect place to set up your first home since everything is within proximity. It also a commercial area surrounded by well-established businesses and they also have one of the famous shopping centers which is Evia Lifestyle Center, all the amenities that you could ever possibly think, and it is owned and operated by Vista Malls
Carmel, a new community that is certain to change the face of Bacoor, inspired by the refreshing beauty of California. Located along the prime highway of Aguinaldo, meticulously designed and convenience is already provided. Why choose Carmel? Not to brag but it only takes 15-20 minutes away from SM Mall of Asia and it is secured and exclusive. Carmel is brimming with famous places and steps-away from shopping, dining, and to enjoy everything.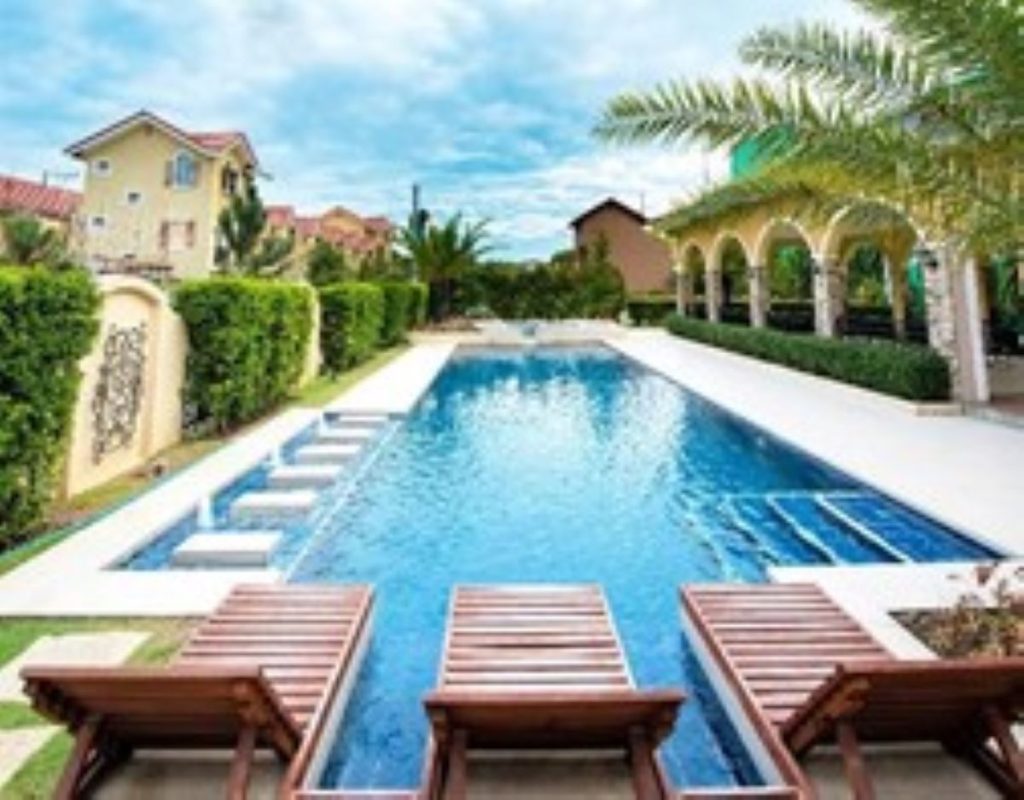 Carmel Hemingway Model Home, a 2-story house (60sqm) deluxe with intricate designs, this model home is a perfect find for anyone who seeks for a charming and cozy feel. From the walls, ceilings, and the floor, everything is detailed, and they utilized every space for a designated furniture so that it won't look dull and old-fashioned. The model home is completely modern from the paint and the choice of furniture.
If you can observe outside the house, it has a small area but there is a parking space allotted for one car and maybe one to two motorcycles. The exterior design and layout of the building is well-planned to match the building's character, the different colors blend well with each other, the roof has a modern look, and at the side of the parking space, you also have a small garden where you can rest and play with your kids or pets.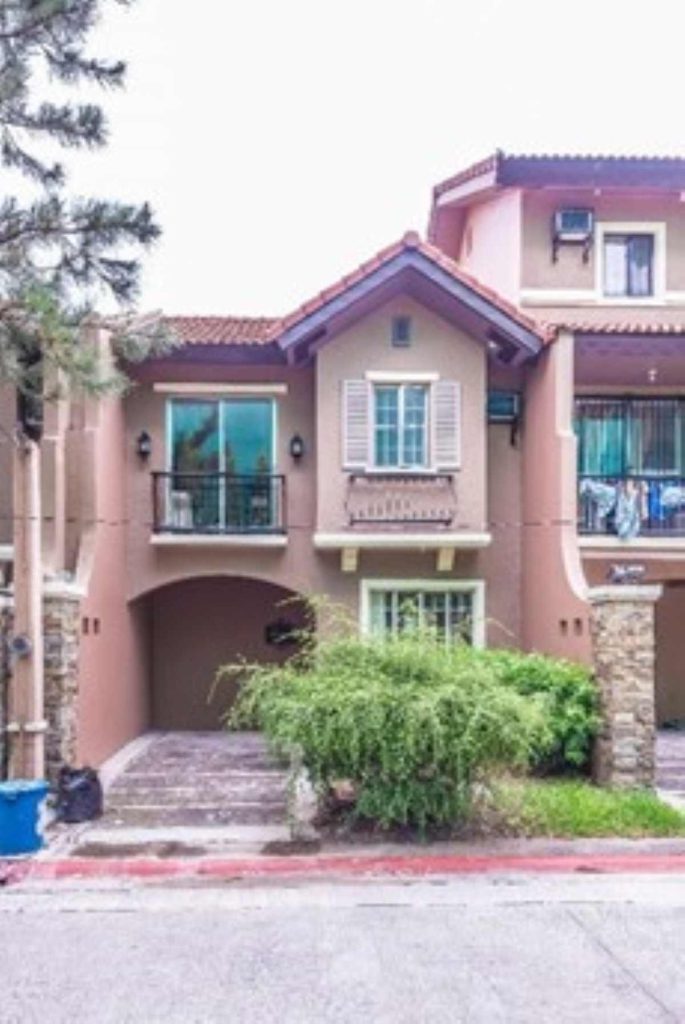 Exploring inside is a different level, as you enter, you are greeted with the living room with a kitchen for the first floor. The first-floor design from the ceiling to the floor is detailed and all colors blend together, you can also add other furniture but nevertheless, this is a perfect room for any reunions or celebrations.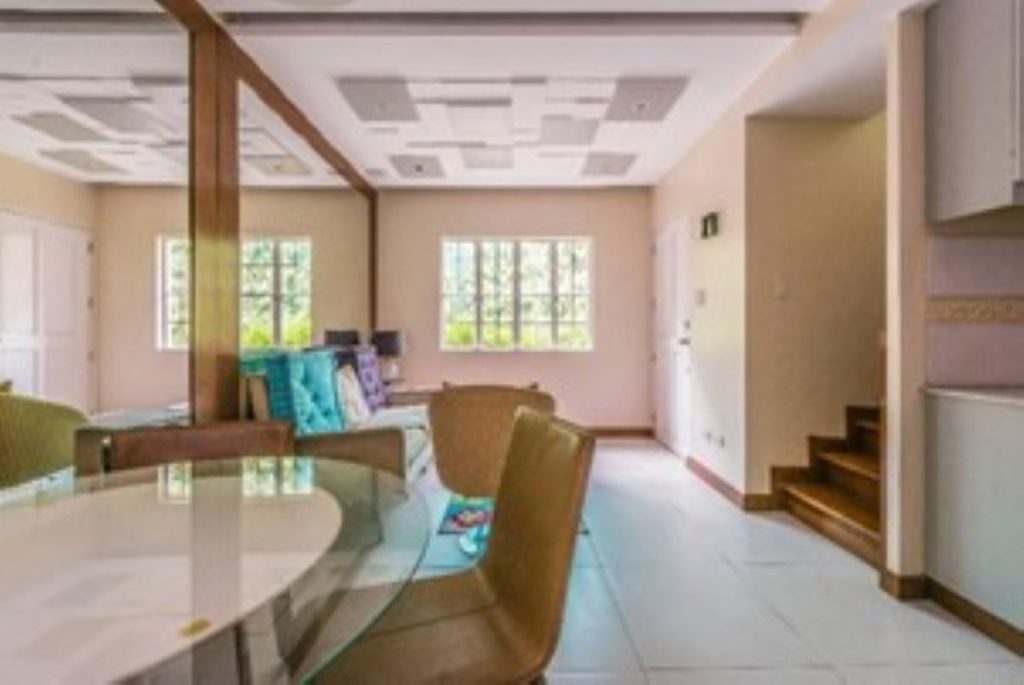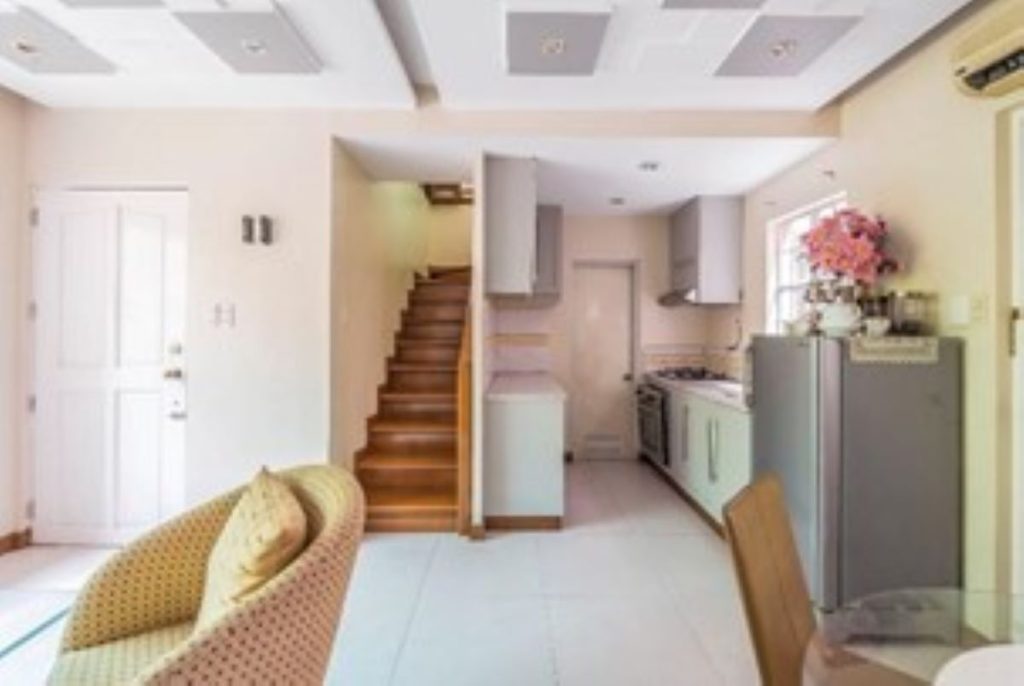 As you come up to the second floor with the modern wooden stairs design, a small living room is present with a small terrace beside it, that is enough for you if you want to get some fresh air or just relax and enjoy the rest of the day.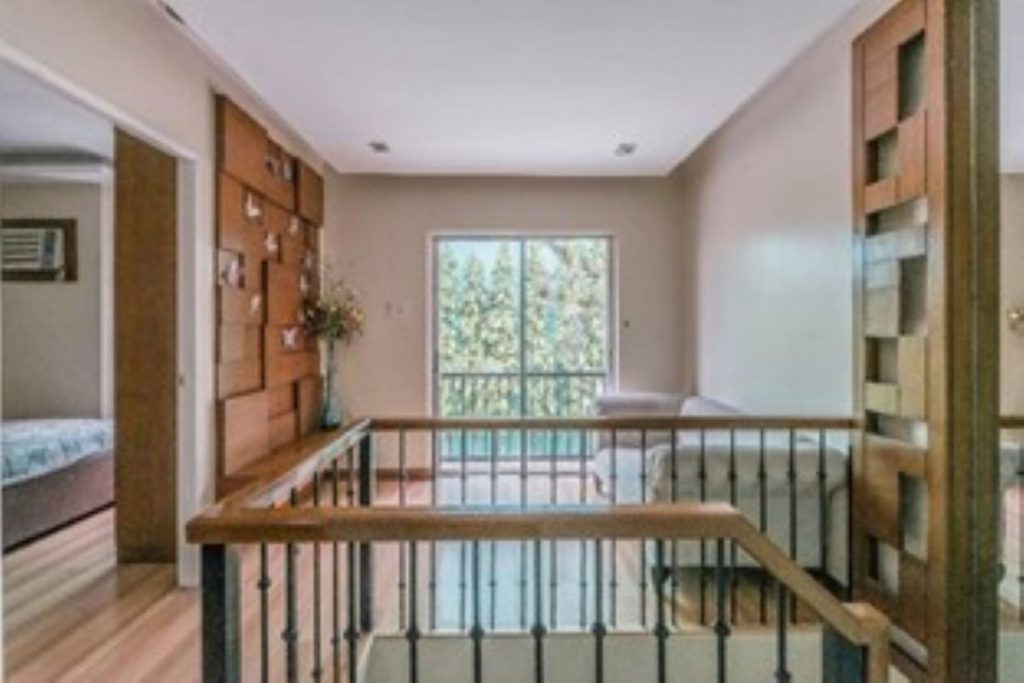 There are two bedrooms enough for you to have a special bonding time with your family filled with magical memories. There are also two comfort rooms to share and a small living room on the second floor that is great for date nights and just relaxing with the family. Want to enjoy nature's breeze? Beside the living room is a small terrace, great for relaxing or if you just want to see the night sky.
It is cozy but don't worry, it won't create any traffic inside, as the Hemingway Model Home is spacious enough for people to walk in and walk out. What's great about this home design is that it is just perfect for a family or for someone else to live in there because there is no empty space that can't be covered, everything can be use, for the bedrooms, you could add your work set up at the same time you don't have to worry about the space because it is just enough. Also, the air conditioners are already installed so you don't have to worry about taking all the things out just for the technical team to install the AC. Carmel Hemingway Home made everything easy and convenient for you.
Are you a minimalist? Or a practical customer? What if Carmel Hemingway Home can deliver both? Not only that but they can also provide you with premium homes or premium house and lot of your choice. It has an American-inspired interior design that allows the homeowners to live a dream in California-style comfort.
Consider a lively neighborhood with a well-designed atmosphere, privacy assurance, and a peaceful community. Imagine yourself immersed in the California way of life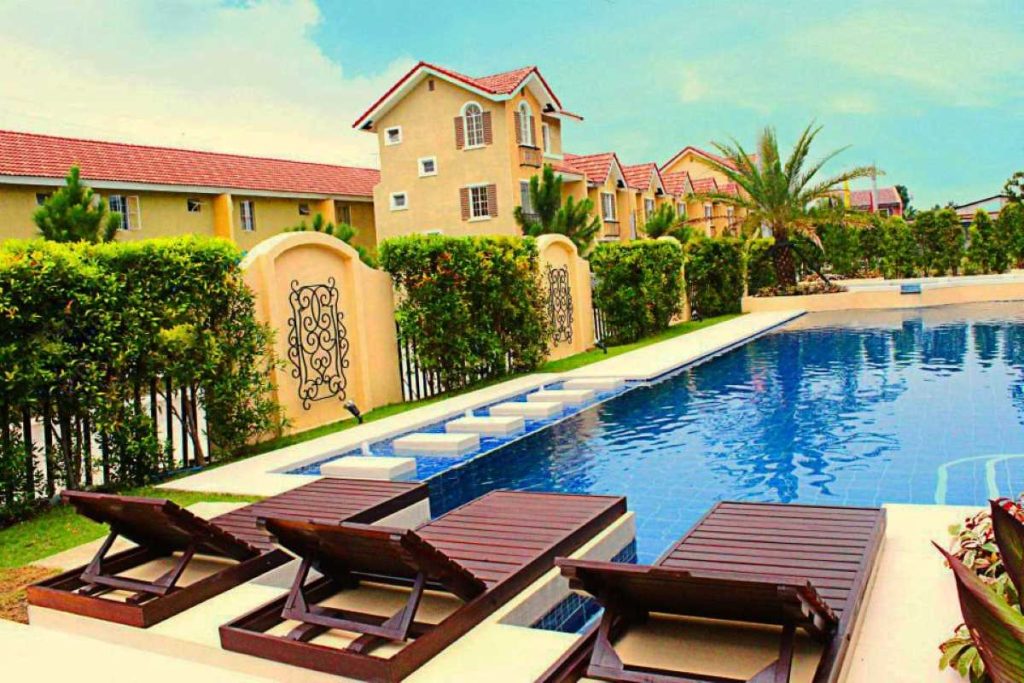 Enjoy your summer or any time of the day with the Carmel Clubhouse with a swimming pool, no need for spending a lot on your vacation where you can have it on your own and it is near your place. Or you can spend your time doing other activities to keep you fit and healthy whilst inside the village, from biking, playing badminton, and other sports.
Indeed, Hemingway is the perfect choice of house and lot in Bacoor Cavite. Stuffed with glamour and sophisticated home designs equipped with the amenities needed within reach. This stylish comfort will bring unforgettable moments and brighter days, where you can spend your time with your family inside the village with safety and security.
They say investing is risky, but you will never go wrong investing in these homes that provide you more than a lot and a plot. Crown Asia ensures all their residents will be given the utmost and premium services and facilities waiting for you to be utilized, as you can see, outside Carmel is already like a city. Full of establishments and entertainments, still not enough? How about going to Manila? Enjoy your 25 minutes or less of travel but I'm pretty sure Manila will be your last stop because it will take you a long time to experience and to explore the first-class urban living in Bacoor Cavite.
A Home By the Pioneer in Thematic Communities, Crown Asia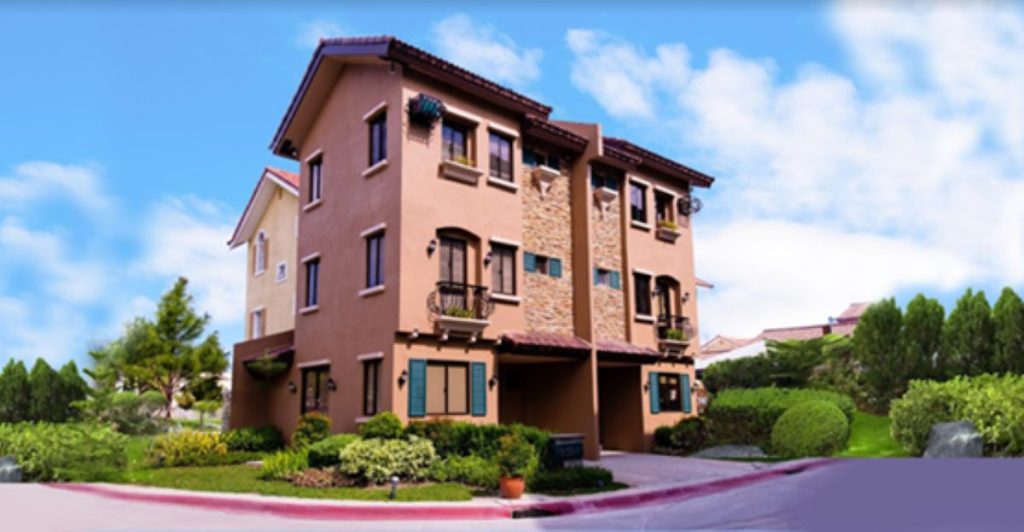 Still thinking that it is not worth it? You can presume that a premium real estate developer by Crown Asia can provide you with your dream house, a perfect lifestyle with your loved ones. Now you won't worry about the future of your children because you have a good neighborhood and a community.
Paying for security, safety, comfortability, and convenience are a great choice, investing in these are a small price to pay for a company that gives you what you want. Continue your dreams and passion by availing these available homes in Bacoor Cavite.
Related Blog :How To Make The Perfect Vision Board For Your Carmel House And Lot