Bright lights, busy streets, and jam-packed malls — these are how some of us would picture a city in our minds. Most of us would like to find a place similar to a town, outside the busy metro, to just unwind, relax, and have some fun without the stressful traffic and crowded areas.
Fortunately, there is a place like that for you! Located at the heart of the most progressive city in Laguna — the City of Santa Rosa. Valenza Mansions offers the New City Life in the South without any hassle and surely promises convenience and accessibility. Plus, you get to enjoy life and style in one.
Here are some of the top activities you could enjoy while exploring the beauty of Santa Rosa City and its nearby areas: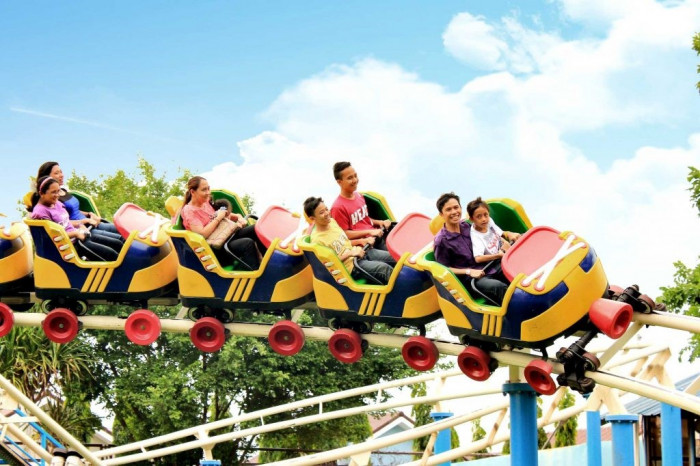 Photo from enchantedkingdom.ph
ENCHANTED KINGDOM
The first and only world-class theme park available in the Philippines is the Enchanted Kingdom. Known for its thrilling rides, Enchanted Kingdom also has this magic that makes people of any age feel cheery and excited. Bring your family here and create magical experiences through different rides and attractions such as 7D Interactive Motion Center where you can battle with virtual alien invaders; Agila where you can see the wonders of the Philippines through the eyes of an Agila. Famous for its simulation of acrobatic exhibition flights enjoy the Air Race. The Anchors Away will make you feel that you are in actual waves, while Disc O Magic will make you want to put your hands up and scream as it spins you from left to right. A lot more adventures are waiting for you and your family in the Enchanted Kingdom. EK is just 20 minutes away from Valenza.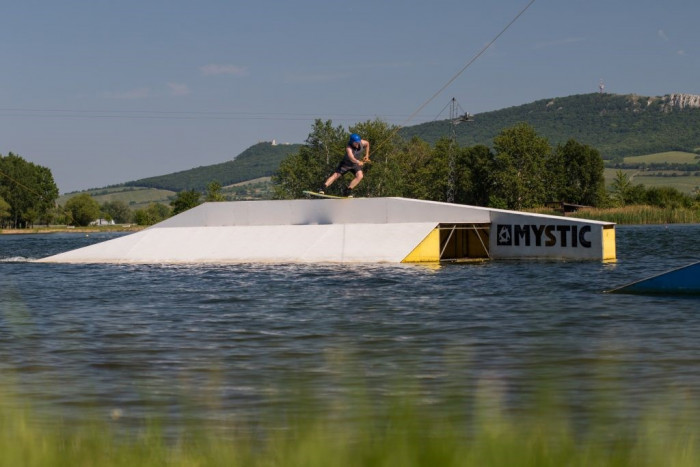 REPUBL1CK WAKE PARK & CAMP N
Another adventure near Valenza is the Republick Wakepark. Wakeboarding has been one of the most chosen experiences that people love to try and do. A lot of wakeboarding facilities are a little bit far from the South; thus, this park offers world-class facilities. Surely, you and your family could have a great time engaging in this sport.
Another great attraction near Valenza is CAMP N. You can experience Asia's longest roller coaster zip line with 280 meters in all. The park also offers free falls, rappelling, and aerial walk. With all these activities, it will not just benefit your health but also bring enjoyment to you and your family. Both parks are around 10-12 minutes away from Valenza.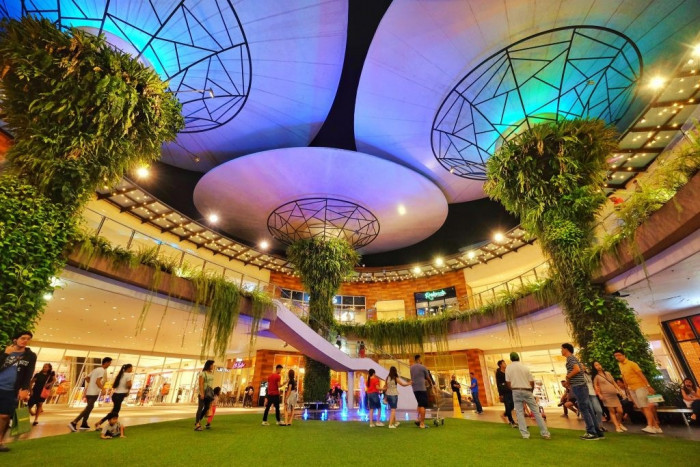 Photo from Vista Mall Sta. Rosa's Official Facebook Fan Page
VISTA MALL
After such adventures, visit one of the town's best malls right beside Valenza. Vista Mall offers almost everything that everyone needs — from furniture, clothing, food, and even Instagramable shops that you just want to spend time at. After you fit and shop clothes from branded clothing stalls at Vista Mall, eat with your family and choose from different renowned restaurants. Also, drop by at various spas and treat yourself a mani-pedi plus facial cleansing.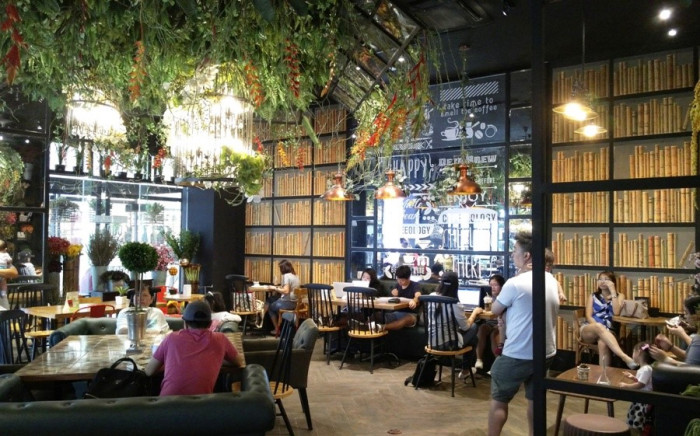 Photo from leahdeleon.com
COFFEE PROJECT
Having a tiring week? Want to relax or just simply want to have a coffee? Coffee Project is the right place for you. Located on the ground floor of Vista Mall, Sta. Rosa, enjoy the relaxing aroma of its well-brewed coffee while doing your errands of the day. A good day starts with a good coffee. You could also enjoy slices of cakes perfectly baked for your craving tummy. Also, relish the Instagramable shop as it exhibits a picturesque interior.
LAGUNA IS THE PLACE TO BE
Adventure does not stop as you can also enjoy the beauty of nearby municipalities in Laguna. From its tourist's spots and mouth-watering delicacies to emerging shopping centers with Instagramable vibes, Laguna is one of the excellent places you'd rather be.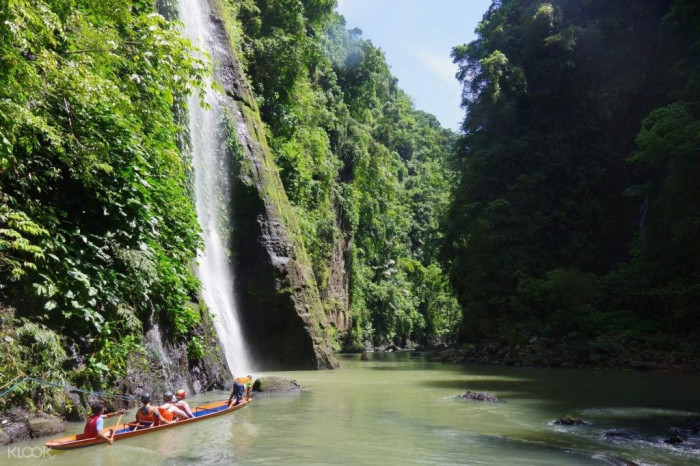 Photo from Klook.com
PAGSANJAN FALLS
Looking for some adventure? Pagsanjan Falls, one of Laguna's tourist spots, is waiting for you! Located at Cavinti, Laguna, dare to experience shooting the rapids or trekking down the Pueblo el Salvador route and live through the real beauty of nature.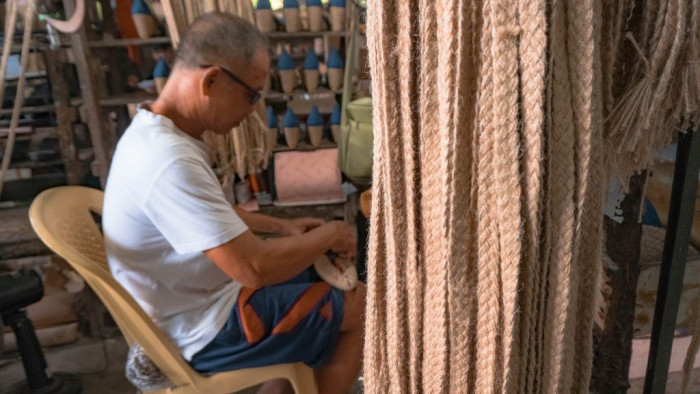 Photo from AdoboMagazine.com
LILIW
Situated at the foot of Mt. Banahaw, Liliw is known as the "Footwear Capital of Laguna," for its success in its industry. Aside from offering cheaper but quality footwear, what people really love in visiting Liliw is that they could also see a glimpse of Mt. Banahaw while shopping which is very relaxing.
Laguna has a lot more to offer. Great things, indeed, will happen here. So what are you waiting for, have your address in the South and be a Valenza resident! It's better here. Every day will be your #DayWellSpent.
For more destination tips, lifestyle updates, and a variety of beautiful thematic communities to consider residence in, follow Crown Asia's official social media platforms!