Updated as of February 27, 2023
Wake up to a new day ahead. You'd want to be on the right side of the bed, with a beautiful view all the way up in your condominium in Las Pinas to be able to feel light on your feet. Once you've started your day right nothing can go wrong.
Build morning habits for happiness. Being able to commit to a morning routine will make you set for the day. Most successful people rely heavily on their morning routine for their overall well-being and to be able to be more productive.
You wouldn't want to start the day with a heavy heart. Get on with the day and start creating your own morning ritual to not only stay focused but to also have more energy and practice gratitude for the day that awaits you.
Five-morning habits to kickstart the day ahead
The first thing in the morning that you'd usually hear is your alarm clock. Instead of feeling rattled, feel grateful for the new day.
These tips are not only for night owls but also for those who want to become more efficient and productive as soon as they wake up. Reduce stress through these small habits to form that'll definitely make a huge difference.
Create a to-do list the night before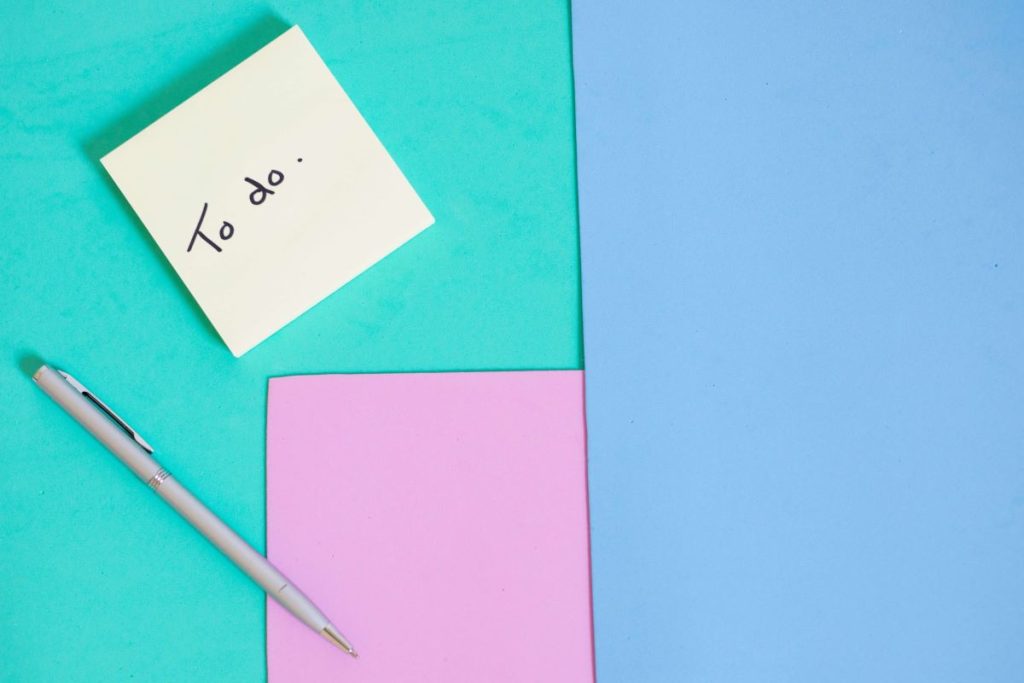 Hours before waking up, practice writing the list of things to accomplish the night before. This helps you to prepare for the week and lets you sleep better knowing that you won't have to forget anything important ahead. Reduce the anxiety and overwhelming feeling of tasks that you keep forgetting to do and spend the next day with success.
Set goals for the next day so that once you've woken up you already have something to look forward to accomplishing which is already your morning routine. Waking up with a sense of clear intention as to what your small goals for the day are will help you focus and rest better for the night.
The list does not have to be super long and full of long-term goals, write short attainable goals that can be done either within the day or within the week. Complete your morning through simple short tasks that keep you feeling fulfilled and organized.
Start your day with a healthy breakfast
Research shows that the most important meal of the day is a good breakfast. Drink water as soon as you wake up in the morning, but do not forget that morning meals are a must.
Inspiring stories always start with a hearty meal. In life, most happy people would tell you their routine and the story starts with a meal. A meal that not only energizes you for the day but also fills you and your morning up with joy. Breakfast is key to recuperating.
Every morning, eating breakfast meals that consist of fruits, protein, and other essential nutrients will definitely be able to put you in a better mood. Far too many people skip this tip despite it being one of the morning routine habits to remember. Not only will it boost your energy levels throughout the day, but it also lets your body be prepared for a productive day.
Health is wealth, so grab a cup of coffee and spend the morning with your loved ones. Make this habit, a morning routine for the whole family.
Get some fresh air
Bask in the warmth of the morning sun. Feel the kiss of the breeze in the morning.
Don't be swallowed up by the four walls surrounding you. After you eat, go out on the balcony of your Crown Asia home and catch the morning breeze. Mornings are definitely the time for people to get their vitamin D from basking in the morning sunlight.
It makes sense to do meditation before getting into your business for the day as it may also help your body and brain relax. Throughout the day, do remember to get some air to remain productive and avoid burnout. This is the time for you to check text messages and breathe out the stress that you may have held in for a while. Be grounded. Feel gratitude every morning and thank your body for being the shell that keeps you up to seize the day.
Move your feet and exercise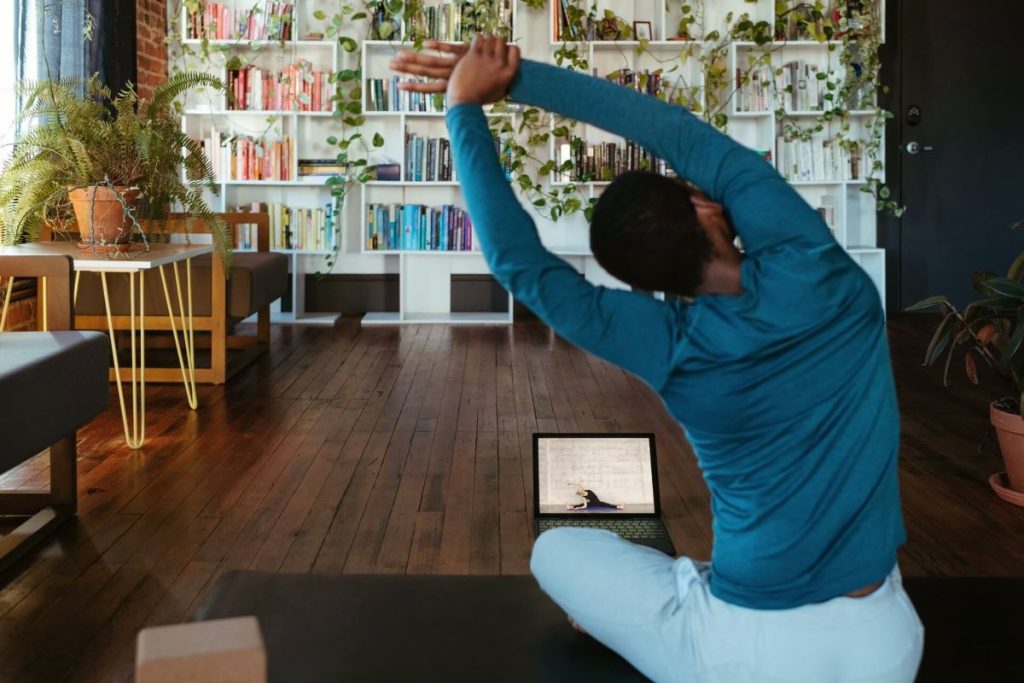 When your alarm clock rings, you don't have to automatically jump to heavy exercises to kickstart the morning.
Light exercises will suffice. Move your feet. Anything simple as walking would really make the most of the day and makes a big difference in your routine. Do it at home or even just incorporate light exercises with a friend or even with a co-worker.
Highly successful people often incorporate exercise in their mornings after their breakfast. They remember to not lay in bed for far too long as that will lead to procrastination and laziness. Wake up and feel strong to face the day. Feel the happiness that exercising brings as it is known as a natural source of dopamine.
Don't leave the house without your morning affirmations
Before you go out the door of your home in a condominium in Las Pinas, remind yourself of the things that make you stronger as a person. Be kind to yourself. Show your gratitude for your mind, body, and soul.
Appreciate the happiness of completing tasks and surprise yourself with the habits that you have yet to continue building. Live life as if it's your last day. Grab that coffee that you've been wanting. Eat the meal you've been craving for weeks.
Remind yourself that the first thing on your list is you. The first thing in the morning, think that waking up is for you alone. Life may bring obstacles to overcome but be kind and tell yourself that you've got this. Success depends on how you are efficient enough as an individual that continues to push for better habits. Seize the moment as you face on your mornings in Crown Asia's home that envelops you with the beauty of the world.
Related Blog: Luxury Home Living: Starting Your Day With a Good Cup of Coffee