Despite the pandemic, people continue to find ways to relax and escape reality, even if it is just for a short while. However, people certainly want to travel to a place that is not as crowded as other famous tourist destinations, as well as a place that is new to them so that they can create new memories and have new adventures in the newly discovered area.
This blog will provide some of the best tourist spots in the country that you and your family or friends can travel when seeking a quick escape and take Instagram-worthy photos as you enjoy the moment. It's time to get out of your newly purchased house and lot for sale in Sta Rosa Laguna and enjoy the outside.
Now That Restrictions Are Slowly Getting Lifted, This Is the Best Time to Travel and the Best Time to Visit, Here Is One of the Most Diverse Lists of Places to Visit in the Philippines:
Tiningalan View Deck at Halseyle Hill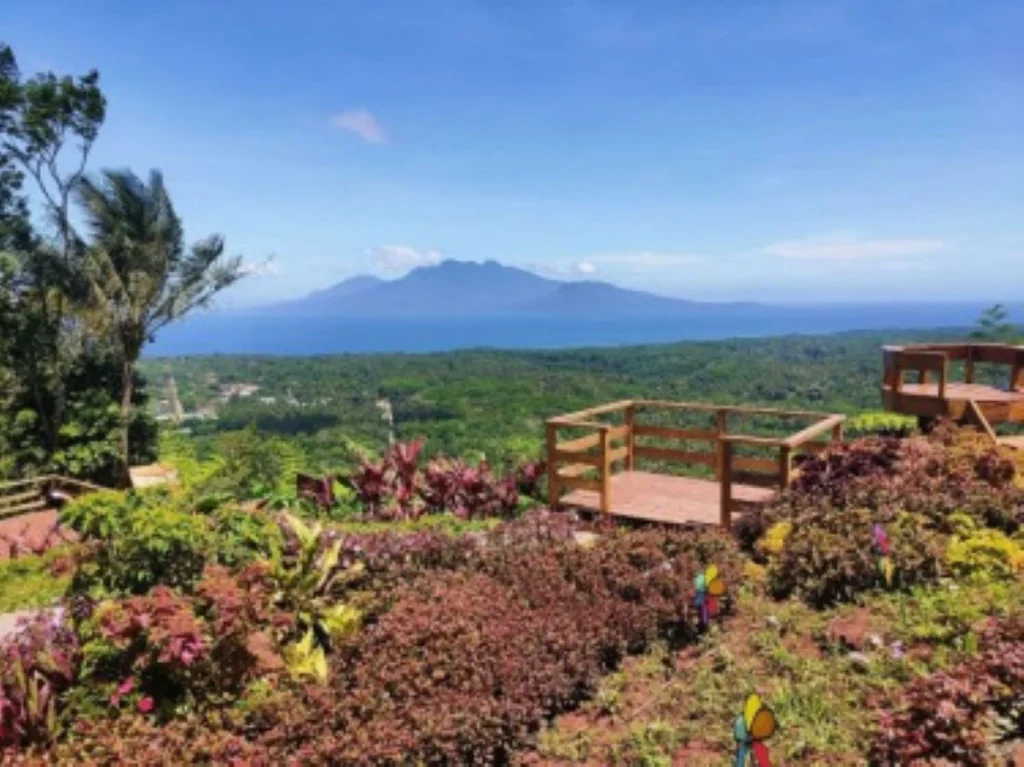 Photo taken from cdodev.com
Halseyle Hill is the new name for the newly opened View Deck at Tiningalan Hill in Poblacion, Sugbongcogon, Misamis Oriental. Ever since it opened to the public, visitors have been drawn to the spot by the refreshing overlooking view of Camiguin and its immediate surroundings. This new tourist destination is located in a tranquil and scenic setting surrounded by nature, away from the hustle and bustle of city environments. Tiningalan View Deck is located near the well-known Mantianak Zoo and is only around 2 hours away from Cagayan de Oro City.
Furthermore, their entrance price is only 50 pesos, and additional amenities such as restaurants, ATV rides, and other attractions may be added in the near future. As of January 2021, the landscaped garden, a new café, and lighting installations have all been completed, making the tourists and other locals enjoy the location more at a very reasonable price.
The Old Grove Farmstead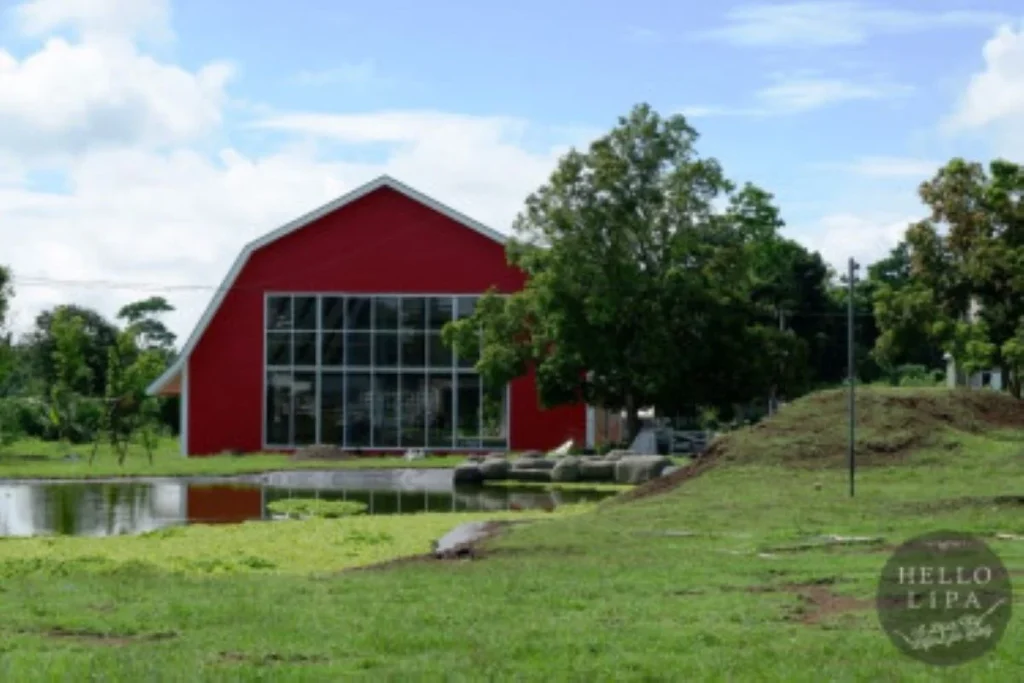 Photo taken from hellolipa.com
The Old Grove Farmstead is a 5-hectare property in Lipa City, Batangas, that has been designed to imitate a Western farmstead, complete with a large red barn, pond, and windmill. While traveling abroad appears to be out of the question for the time being, you can still see landscapes straight out of the Netherlands by taking a two-hour drive from the Metro, providing travelers the chance to appreciate the sensation of a Western countryside mixed with an ancient town experience.
The barn of the Old Grove Farmstead is one of its main attractions, but it has a unique twist. Instead of a usual and ordinary farm with plenty of animals and hay, it is actually an event center that's grown popular for wedding receptions and other events. Couples nowadays choose small weddings, making the farmstead a picture-perfect setting for memorable occasions. The Old Grove's general aesthetics and style have quickly become eye candy for photoshoots, aside from holding celebrations at the enormous red barn. In addition, you can also eat and relax in the Old Grove's Harvest Cafe, or cool off in their pool, and visitors can also have their photos taken with the sheep or the ducks in the pond, where you can take a boat ride as well.
This destination is just a few hours away from Valenza, the house and lot for sale in Sta Rosa Laguna offering Crown Asia Properties.
Isla de Gigantes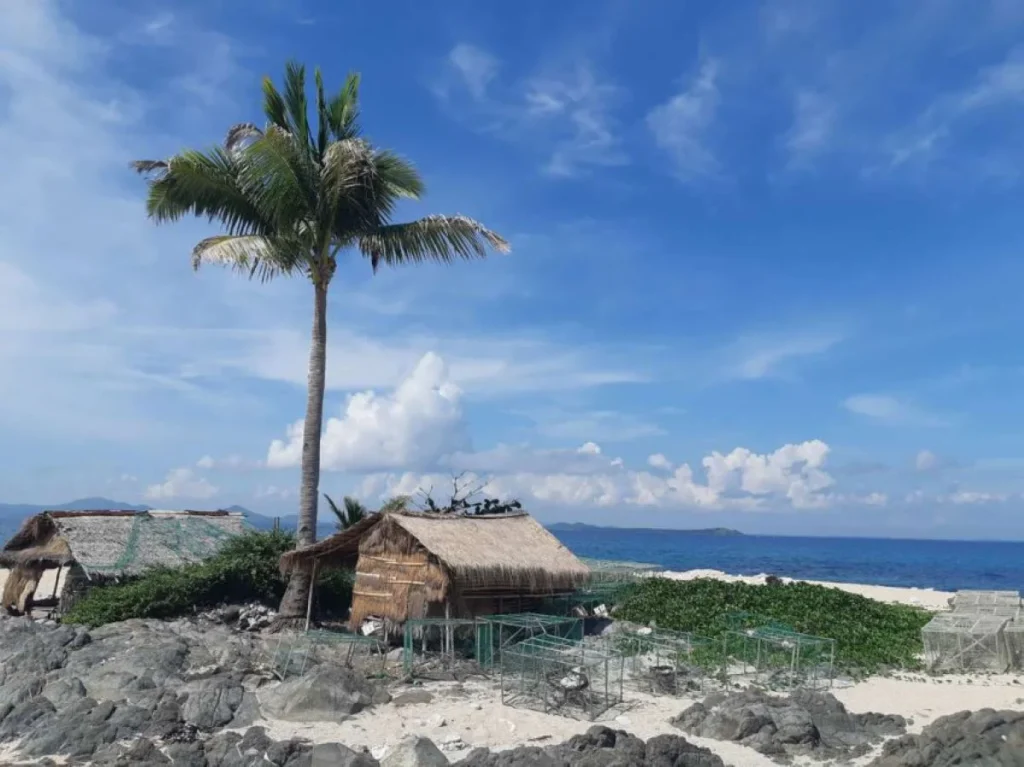 The Isla de Gigantes, also known as the Gigantes Islands or Islands of the Giants, is a small group of islands off the coast of Carles and Estancia in Northeastern Iloilo, Philippines. It is composed of two big islands, the Gigantes Norte and Gigantes Sur, and ten islets namely Balbagon, Bantigue, Bulubadiang, Cabugao Gamay, Cabugay Daku, Gakitgakit, Gigantillo, Gigantona, Ojatras, and Waydahun.
The islands are known for their gorgeous white sand beaches, abundant fresh seafood, and jagged rock formations that are veiled in local folklore. Gigantes has maintained its off-beat allure and remains relatively underdeveloped compared to Boracay, Bohol, and other prominent tourist destinations in the Philippines, despite a rise in tourist arrivals in recent years. The huge blue seascape rich with marine life, fascinating caverns and caves, Palawan-like rock formations, and a long stretch of white sand beaches are just a few reasons why visitors flock to the area.
Magpupungko Rock Pools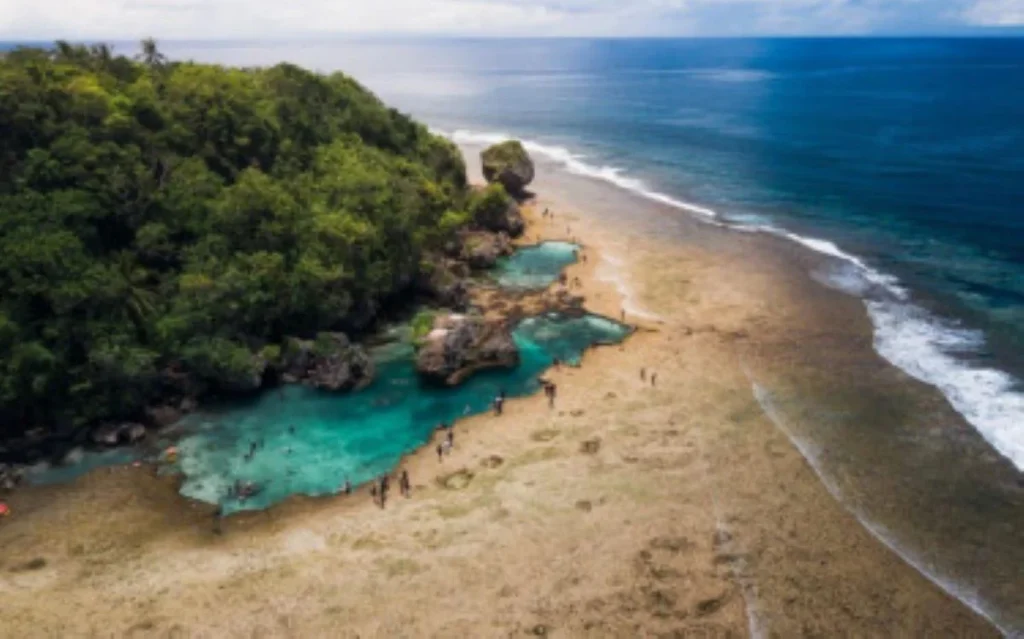 Photo taken from thecoastalcampaign.com
Magpupungko is a natural rock pool and tourist spot on Siargao Island's East Coast, which is also a 45-minute moped ride from the main tourist destination of General Luna and is best visited during low tide because rock pools are exposed and a great way to spend hours exploring and cliff jumping. In addition, the Magpupungko Rock Pools are tidal, which means it is only accessible during low tide when it is exposed. For safety reasons, if you arrive at high tide, you will not be able to see or even be allowed access to the natural pools. The entrance fee for the rock pools cost 50 pesos or $1 USD, which gives you access to the rock pools as well as the Magpupungko beach, which is worth the price of admission in and of itself.
Balite Falls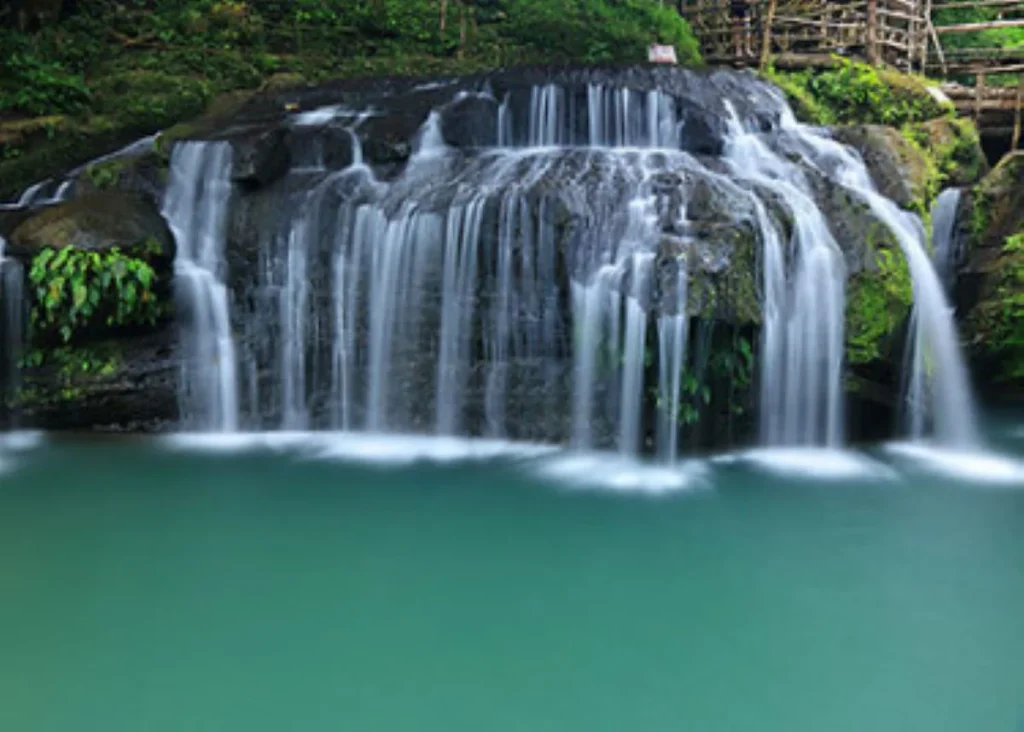 Photo taken from shoestringtravelers.com
Balite Falls is located in the municipality of Amadeo, Cavite, also known as Cavite's coffee capital, about 15 kilometers from Tagaytay, in a small yet clean and serene resort. It is one of the best places to visit in Cavite as well as other cities like Tagaytay and Dasmarinas. The sparkling waters and lush green surroundings of the Balite Falls can be enjoyed for a cost of 100 pesos. A creek that runs through the resort empties into a small shallow pool before cascading into a larger, deeper pool on a lower level. The two waterfalls that resulted are then, the resort's main attraction.
The falls aren't particularly high, making it a favorite jumping place for most people. There are also small lagoons for those who want to simply relax and enjoy the day. The water is typically clean, but it appears murky due to the brown soil and dark-colored boulders on the streambed. It's also frigid, with some areas shallow enough for youngsters to play in. The place is surrounded by deep, lush hardwoods and greenery, providing plenty of shade.
At the End of the Day, Nothing Beats Home
After every adventure, it's normal to be exhausted, in the mood for some rest, or perhaps a good time to call it a day. However, despite the fact that everyone only requires a simple bed and peaceful silence, it is apparent to seek out an ideal environment and ambiance when returning home for some alone time after an epic adventure.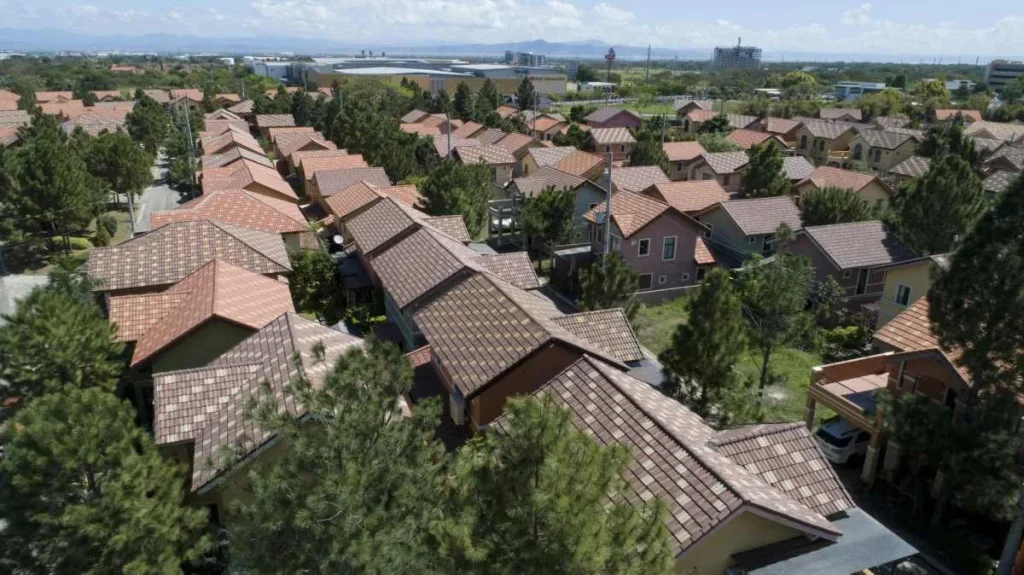 Crown Asia Properties provides premium properties in highly accessible locations, such as an RFO house and lot, a pre-selling house and lot, and a condo for sale. Crown Asia has a variety of exquisite houses for sale in various developments and provinces, such as a house and lot for sale in Sta Rosa, Laguna, or even a condominium, such as a condo in Bacoor.
In Crown Asia, not only do they provide you the fulfillment and support in purchasing your own dream house, but also the advantage of experiencing the beauty of the world in the comforts of your home.
Related Blog: A Treasure Trove: DOT's New Tourism Slogan Featuring the Diverse Culture of the Philippines