Staying at your condo in Las Pinas, there are days when you feel the need to let your emotions run through or days when your creative juice needs some flowing.
Painting classes or art classes are perfect for those in search of a new hobby or something new to try. These classes for kids or any age, are perfect to take your family, friends, or just by yourself for that additional self-care. After all, anyone can be an artist.
Painting classes near me
KIT101
"Not just another art class", at KIT101, they offer art classes for kids ages 2-12 years old and adult art classes.
They have three classes DISCOVERY for 2 to 6 years old, EXPLORATION for 6 to 12 years, and FOCUS for 12 years old to adult. Each art program has different targets from painting, markers, to pencils.
You can learn about the fundamentals of art and art composition from their art classes as well. Besides that, they also offer other art classes like chibi art, art movements, gouache painting, hand lettering, and other art forms.
So if you want to learn more than just acrylic painting, KIT101 offers a wide range of art classes to choose from.
KIT101 is located at 9/F Menarco Tower BGC, Taguig Ciy.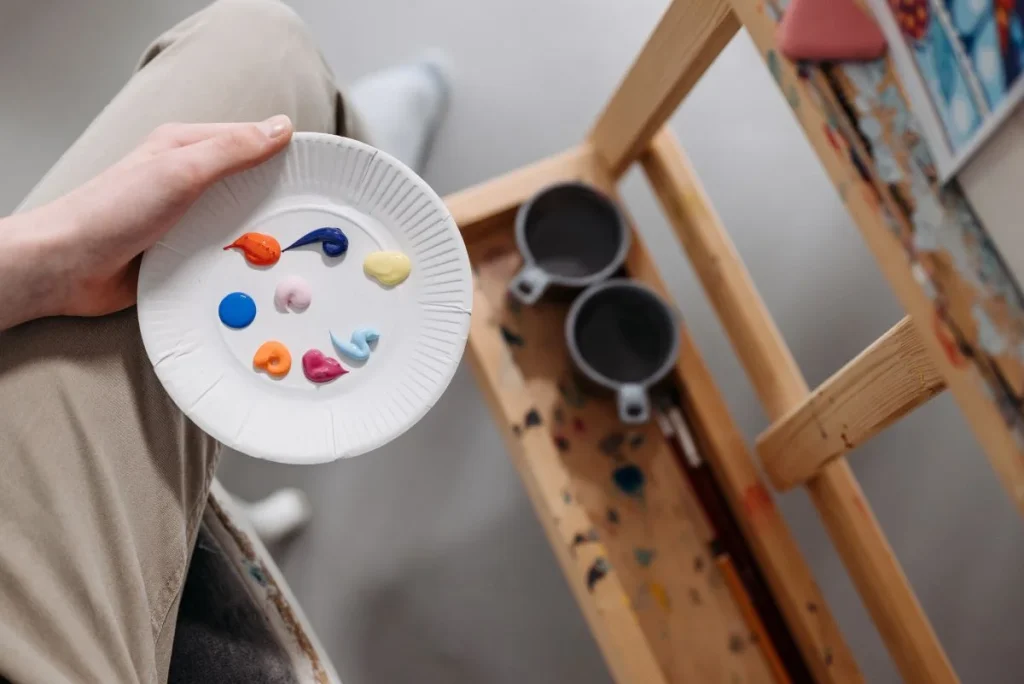 Sip & Gogh
Sip & Gogh has been around for a while and is also the first to be both a painting studio and a sip studio. Their painting classes provide all the necessary art materials such as paints, brushes, easels, palettes, and aprons.
The founders of Sip & Gogh have established a painting studio that combines both the passion for painting and enjoying a sip of wine. The painting studio was also named after the influential artist, Van Gogh.
Their classes are perfect to bring your friends or your family, so if you want to relax, bond, or let your emotions run by painting, book a class with Sip & Gogh.
Galvez Atelier Art Workshops
Galvez Atelier art workshops are home to those who wish to learn both fine and decorative arts. It is headed by Alfred Galvez.
From their wide range of classes for drawing and painting, students or artists will immerse themselves in easy to difficult art techniques.
They offer short workshops and long-term workshop programs. Short-term workshops are for those interested in art for leisure or to pass the time.
Long-term workshops are for those who would like to learn the basics and fundamental techniques from drawing to painting.
They also have open schedules for those who are already taking up their previous art classes in drawing or painting.
Galvez Atelier Manila is located at #8 11th Jamboree Barangay Sacred Heart, Quezon City.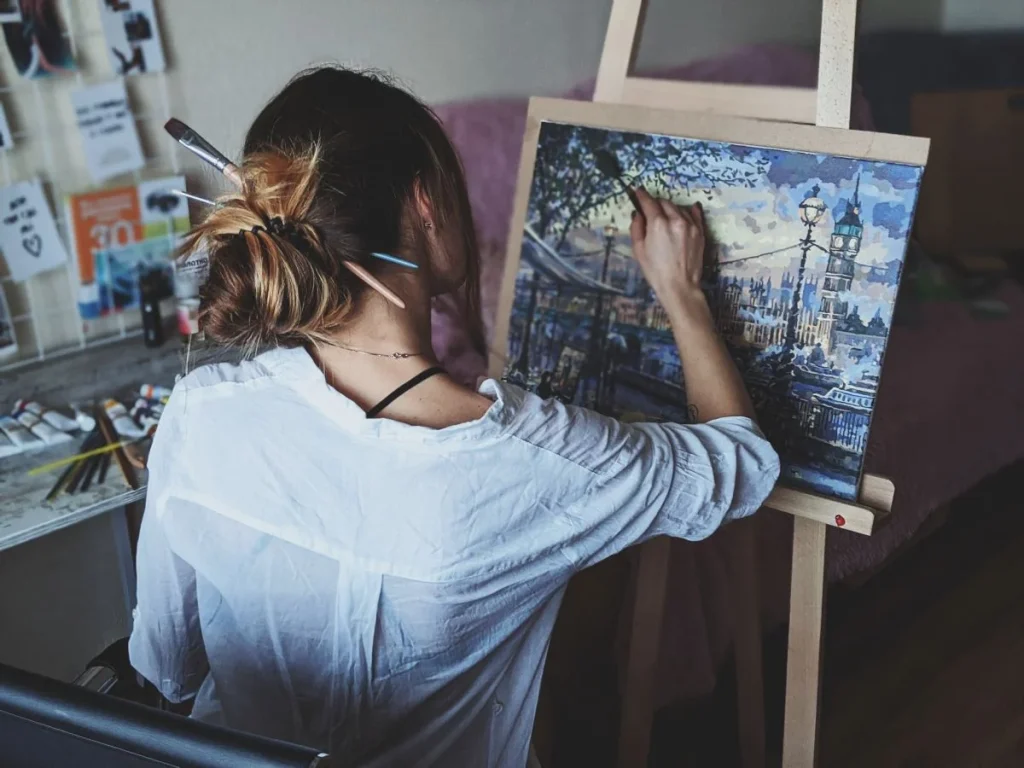 Paint with Mi
"Let's unleash your inner Van Gogh and create your masterpiece at home!", Paint with Mi is a painting workshop that is applicable for all ages.
They conduct workshops at 1000/pax and offer solo sessions, group sessions, and paint parties. If you're looking for an activity to do with your friends or for kids to enjoy, Paint with Mi is the perfect place to unleash your inner artist.
Young Artists' Studio
Art classes for any age, at Young Artists' Studio you can learn and unleash your creativity offering both face-to-face and online workshops.
From a wide range of mediums such as acrylic painting to digital art, Young Artists' Studio believes in each individual's artistic learning.
Young Artists' Studio is located at 2nd/F, Commercenter, Commerce Avenue Corner Filinvest Avenue, Alabang, Muntinlupa City while having other branches in Pasig and Quezon City.
Sunshine Place Senior Recreation Center
As they say, art knows no age, Sunshine place is a recreational venue that offers age-appropriate training programs. For senior audiences, their programs range from music classes, art classes, therapy, fitness, and health and wellness.
Membership is required when joining sunshine place. Those eligible to apply are those ages 50 and up, individual or with a partner. Choose between quarterly, semi-annual, and annual membership.
For their art classes, they offer oil, acrylic painting, and basic art workshop.
Sunshine Place can be found at 56 Jupiter Street, Barangay Bel-Air, Sunshine Place: Senior Recreation Center, Makati City, Metro Manila 1209, PH.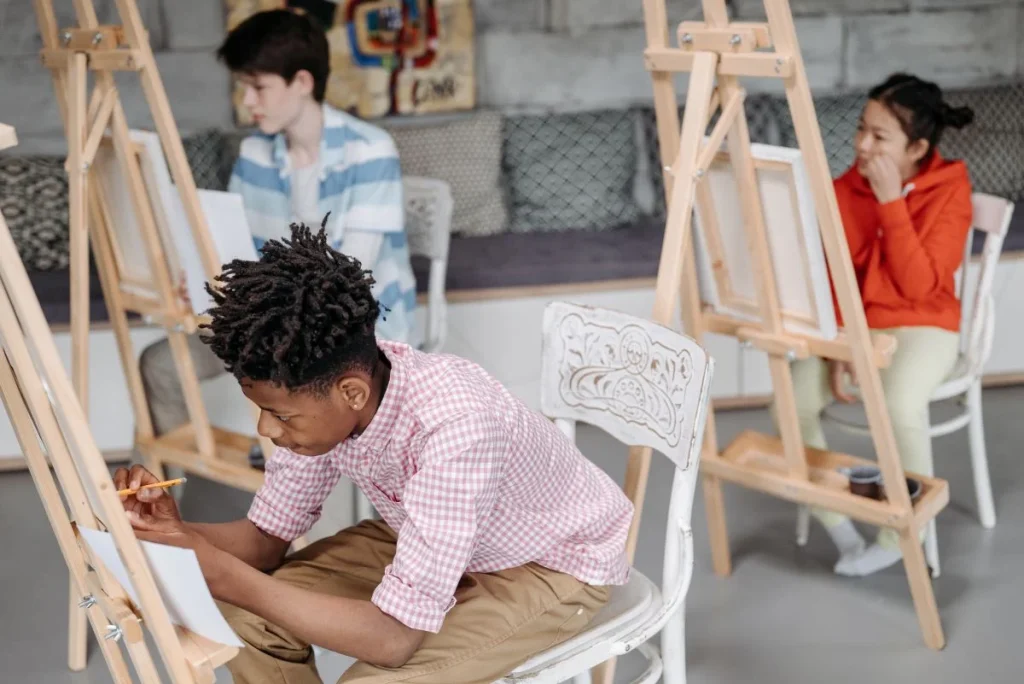 Magis Creative Spaces
Magis comes from the Latin word more, and at Magis Creative they are more than just a therapy hub, but a space to heal, socialize, and grow in their community.
Magis Creative offers therapy and psycho-social services through their methods of expressive art and creative therapies.
They offer psychological assessments, creative therapies, and counseling and psychotherapy. Expressive programs have various programs to suit your well-being and concern. It's a safe space for those who wish to express and connect themselves to the world.
Magis Creative Spaces is located at 111 Cordillera, Ayala Alabang, Muntinlupa, 1780 Metro Manila.
Art Classes You Can Try With Your Kids
Art Smart Manila
Art Smart provides classes for crafts, painting, and drawing. Their workshops cater to both kids and adults. Besides that, they also have both online and face-to-face classes.

Art Smart was founded by Aubrey Rose Bea-Decloedt, a cum laude graduate of UP Fine Arts with a major in Painting and Art History, she has been a mentor since 2009.
Art Smart takes pride in enhancing the artworks of kids to create their unique masterpieces through being disciplined, concentrated, and productive.
You can find Art Smart Manila at 45 Aquarius St. Unit 1 Melrose Townhomes, Bgy. Industrial Valley Complex, Marikina, 1800 Metro Manila
Bumi & Ashe Pottery
Create something new and learn about pottery with Bumi & Ashe pottery workshop. Located at Cubao, Quezon City, Metro Manila, if you'd like to paint using a different medium, pottery is definitely in your next go-to.
Bumi & Ashe is a pottery workshop for kids and adults. It's the perfect workshop to learn and create pottery as a new hobby together with your kids. It's also ideal for couples to try on their date.
Besides pottery learning, painting your pot is also a fun way to unleash your creativity. You can book either a crash course (3-hour session) or a full course (4-hour session).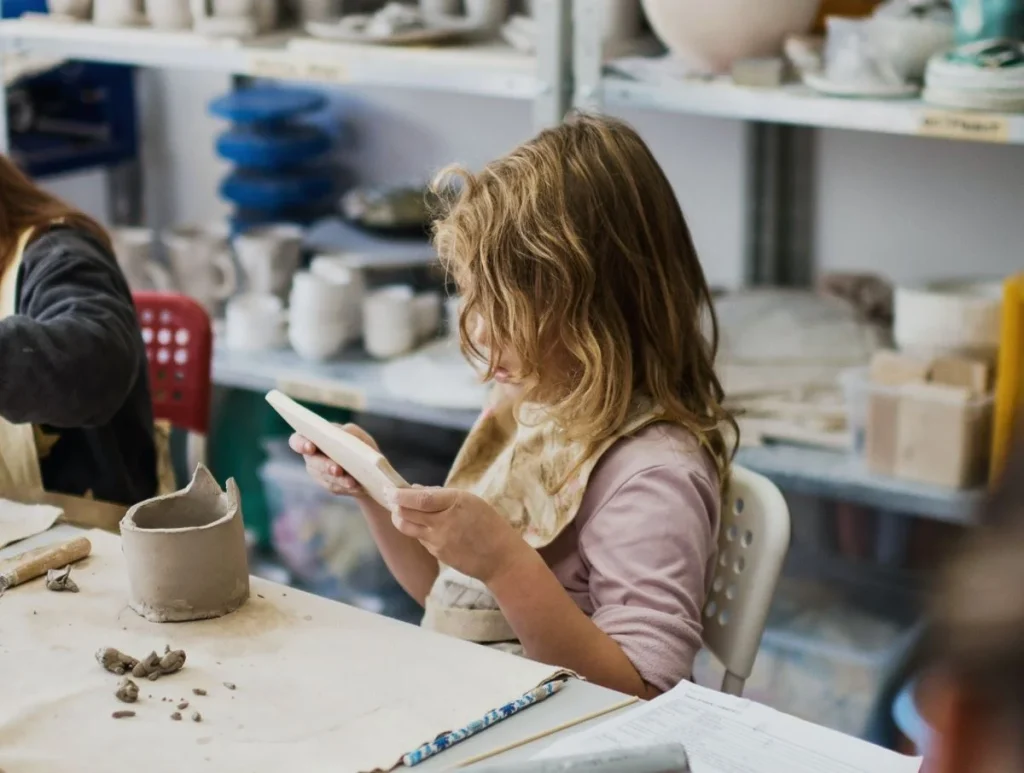 Paint Draw Manila
For your kids, paint draw manila is another art workshop to try. They have classes for ages 3 and above each with various programs for a school-like experience.
They offer classes provided by professional artists, a flexible schedule, personalized modules, certificates, and both online and face-to-face classes.
You can find them in Quezon City, Metro Manila, Philippines, or book online at their website paintdrawmnl.com.
Related Blog: What to Consider When Painting the Interior of Your House