The summer season is already here and due to the Alert Level 1, everyone is already geared up for a well-deserved summer vacation. After all, the ease of restrictions calls for a full working capacity in the many offices within Metro Manila's central business districts, there is no question as to why the working populace dreams of a provincial escape.
The season's weather greets us with a warm breeze and the qualms of a cool ocean or a resort community's leisure pool. New memories to be created with your family, friends, or maybe with a total stranger, if you went on a solo trip. Regardless of what kind of trip that you would take, the attraction of the beach or swimming pool is the tradition of a summer activity. And after two years' worth of working at home and quarantine purposes, it is time for you to flaunt your body, burn those body fat and stand out strong in the crowd.
Even though you didn't start during 2020, it is time to catch up with the Summer Body that this season entails to many of the millennials love to post on their social media. Besides the likes, reactions, and followers increasing, your self-esteem and overall health is worth the long-term benefit when you lose weight, not only for the summer season. It has been established for a long-time that regular exercise increases your longevity, confidence, and mental health, not only for the goal of a toned and fit body build. In this article, we have listed the best full body exercise that you can do immediately at the comfort of your home and they are beginner friendly, for those finally looking to start that hard working grind to a summer bod that you have been longing for. Also, this is very useful to those returning to exercise after a long time or a weekend food binge.
Get ready to have your feet shoulder-width apart, and start readying your upper body because we listed down some basic home exercises that you can do to to have a healthy body, and to lessen your body weight to get your desired summer body:
Cardio
Cardio is the most basic and easy variation of exercise to do start a total body workout to enjoy weight loss. We all have been doing it during elementary days and as adults (and teenagers), we can easily do it at this state. We just need to regain the energy to do so as a part of exercising regularly.
Jumping Jacks and Jogging are the two best exercises to start with, simply because you can control the speed and level of tension whenever you want. How you breathe during cardio determines how long you want the exercise to last. Cardio increases your stamina and easily burns the calories that you consume. If you practice these exercise variations for 6-days straight, your weight counter will shrink and you become more active than ever.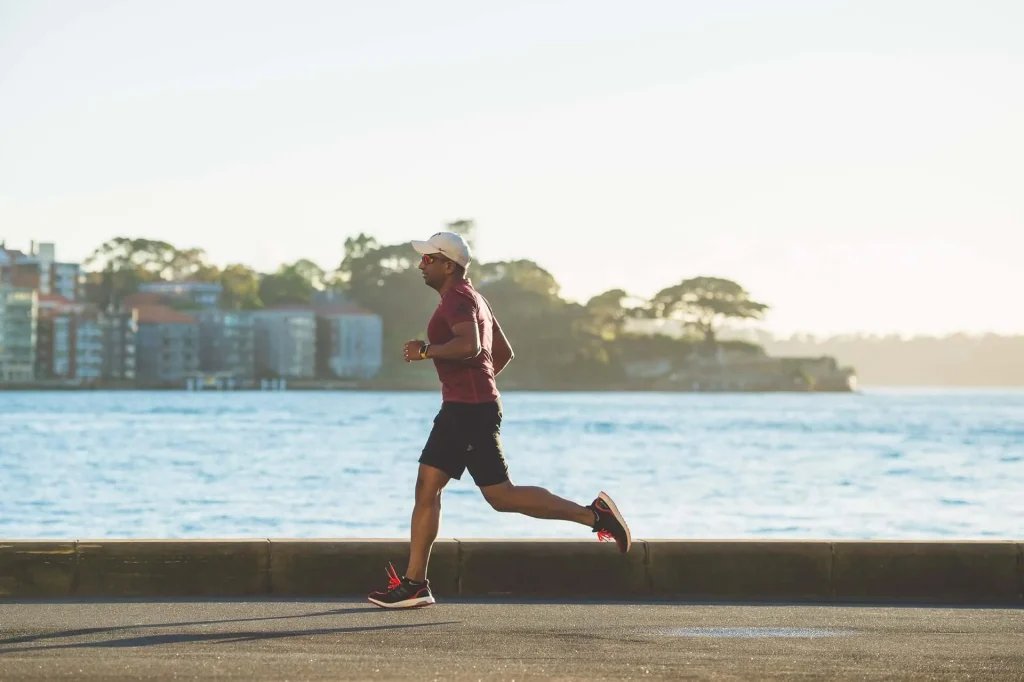 Plus, when you are on the treadmill, either jogging or doing a brisk walk, you can listen to your favorite music playlist or watch a movie or TV show. You can easily sink into what you are listening or watching too, as that helps prolong your exercise and, maybe, be a hack to jack in immediately to your cardio blast.
Cardio can be your warmup to the rest of the exercises in this list. I recommend a 10 – 15 warmup on the treadmill and then 3 – 5 minutes worth of jumping jacks for first timers. And remember to always hydrate after your cardio blast.
Chest
Sure, you would think that building a huge chest only involves a bench, dumbbells, and barbells – not entirely. Through simple pushups, the foundations to building a bulky chest is possible! You will see significant results if you are consistently doing pushups. Plus, you would utilize your body weight to great effect and gain strength immensely.
Form is essential to any given exercise, practicing it and eventually getting used to the proper form will activate your targeted muscle groups to maximize gains. First, you must practice push ups by standing straight with your hands on the wall. This is where you can train your form, before actually going to the real deal. And what is also great about this "practice form" is that it is used for physical therapy purposes.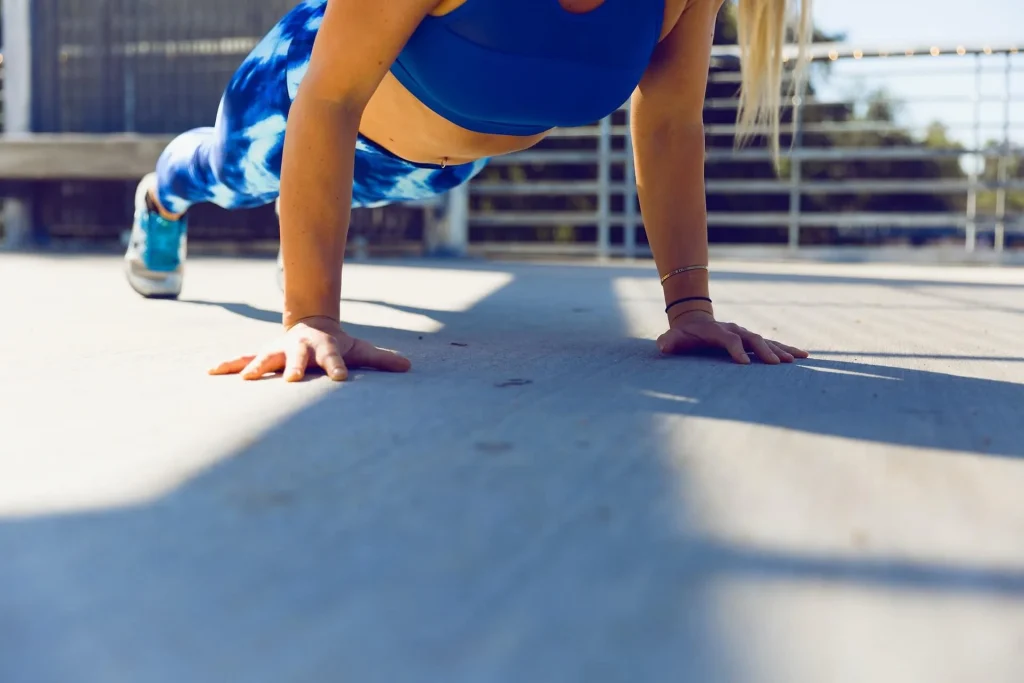 Now, for the actual pushups, you must begin with an assisted form – what does that mean? Pushups on your knees. This is especially helpful for beginners, who are not yet used to the feeling of carrying their own body weight for exercise. Given that the chest is one of the most challenging ones to grow out, this is more prevalent when a person is using their own weight.
You must get used to the effort of pushing with your weight, before you can do the standard pushup. Additionally, there are forms of push ups that target different areas of your chest (pecs). You can do either an incline or decline pushup for the upper or lower chest, respectively. Either way, the push ups have stood the test of time for being a simple, yet effective workout.
Legs
Never skip leg day for your lower body muscles! The legs are one of the vital muscle groups, besides the upper side, as it is one of the biggest parts of the body and produces a lot of testosterone growth and burns the most calories.
Sometimes, most people ignore the legs, because they focus on the other muscle groups and neglect them because they have the excuse of "I am walking everyday, therefore my legs get daily exercise." Although that is true to some extent, focusing intensely on growing and strengthening your leg muscles are vital to avoiding muscle imbalances and reducing potential injuries.
For exercising your legs, simple squats can do the trick by doing it with knees slightly bent. Your bodyweight already is a challenge as you have to carry everything through your thighs, calves, and feet. Your feet must be firm on the ground and be careful that you will not wobble around as you get down and up. Go at it at a rhythmic pace – not too slow or too fast, just right to have tension in your thighs and not tire yourself immediately.
Standard and sumo squats provide variety to your routine and these target the outer and inner thighs, respectively. You can add weights to push yourself and you can gain a significant amount of muscle.
Lastly, the calf raises are great as well. From the name itself, it targets the calves and helps a lot in your ankle stability and longer mobility. You can do it either in standing position or sitting down and growing them is much easier to do at any given time.
Core Exercises for your Abdominal muscles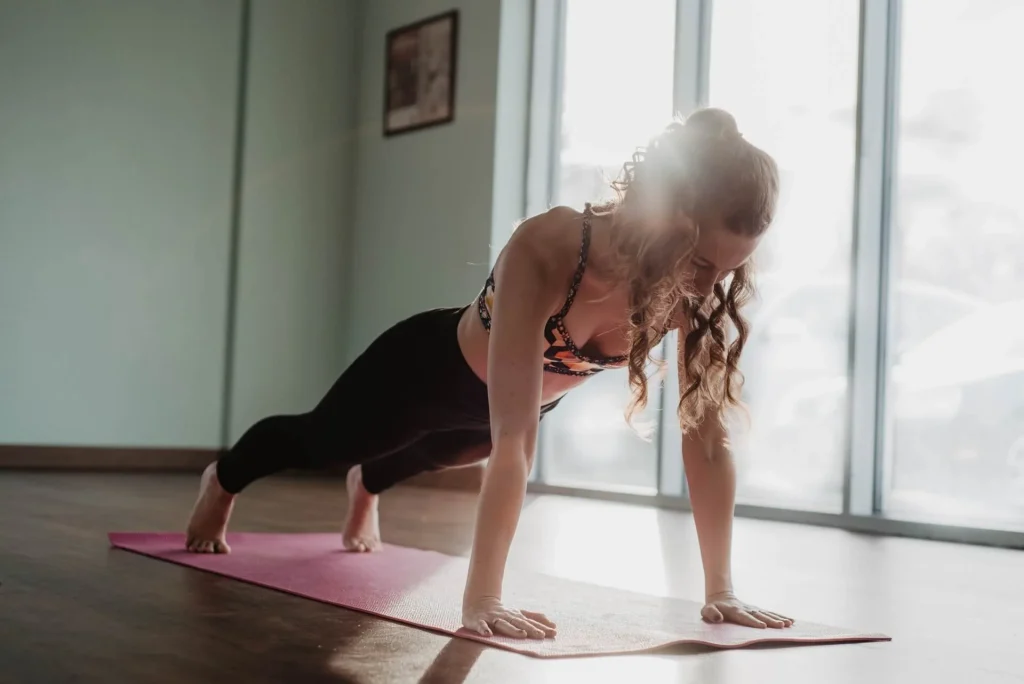 The last muscle group is your core! Of course, when you think about the "core muscles," abs immediately come to mind. Sure, the abs are the visible change when you would engage in your core, but that is not the only goal when it comes to developing your core muscles. Just like the base word of this muscle group, it is the crux of your overall balance and strength. It is the "trunk" of your body after all that will aid the other exercises and strengthening it can be done through your body weight.
Doing the plank position are the simplest form of strengthening your core and just by doing 30 seconds to a full minute everyday, or even every other hour, can build stability and core strength. Next are the leg raises and this requires you to engage your abs through lifting your legs.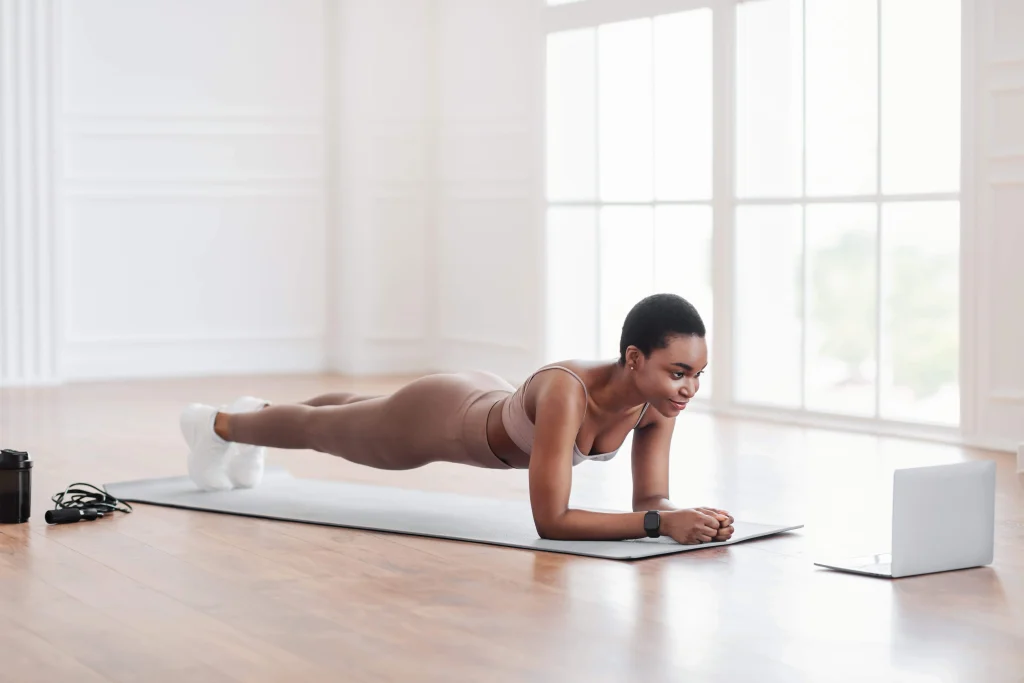 You will simply lie down on the floor and do this. Make sure that you will not feel the tension in your neck, only on the core. It is important that you create an arch on your lower spine and not lie completely flat so that your abs are engaged.
Lastly, for your obliques, the Russian Twist is commonly used to build that V-Shape and "tiger-like claw marks" above the muscle group. Remember to twist the entire torso to further engage the muscle and get that distinct shape. Also, lift your feet a little bit so that you can emphasize your torso more. But for beginners, you can put your feet on the ground or grab a small stool to assist in lifting your feet.
In Conclusion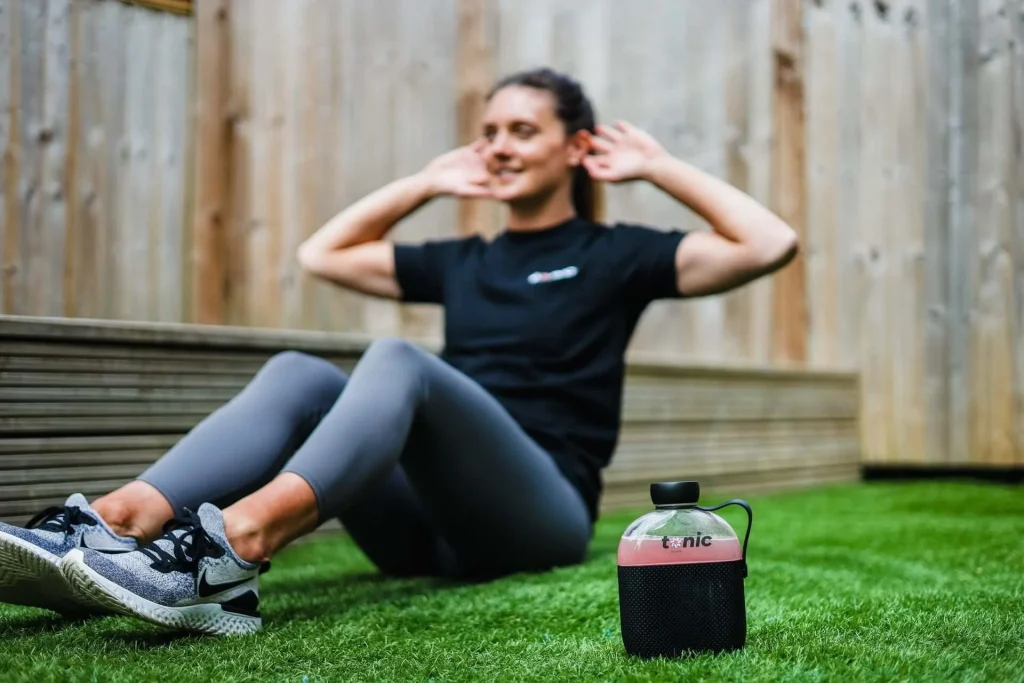 These exercises are guaranteed to give you a lot of room to progress to your summer body that you are desiring. But, keep in mind that exercise isn't the only supporting factor to a healthy and active lifestyle. The exercise is just 20% of the overall progress to a healthy mindset and a toned body. The rest of the 80% starts in the kitchen – what you eat is the major hard work to achieve your body goals. A balanced diet of a high protein, low to medium carbs, and fibers (vegetables and fruits) is the determining factor to high energies, healthy nutrients, and the maintaining calorie count.
Yes, counting calories – the right kind at least – matters. As it determines the build type you are aiming for. Whether you want the bulkier, muscular type or an athletic, lean type. Either way, it is up to you for your summer body goals, you can progress to a gym setup for more equipment basis or purchase dumbbells for added weight and tension to challenge yourself and add more variation to this list's suggested routine.
When people workout, it is always for the same reasons – be healthy, be strong, look and feel good. This is the kind of lifestyle associated with a prime and world-class location like the city of Taguig. This urban area of Metro Manila has progressed overtime to a first-rate city, akin to the likes of Hong Kong or New York City. With the level of what is to offer in Taguig, even more so prevalent in its magnum opus, Bonifacio Global City, the people living, working, or just passing through at a leisurely pace shows that almost all the population of Taguig has a healthy and active lifestyle.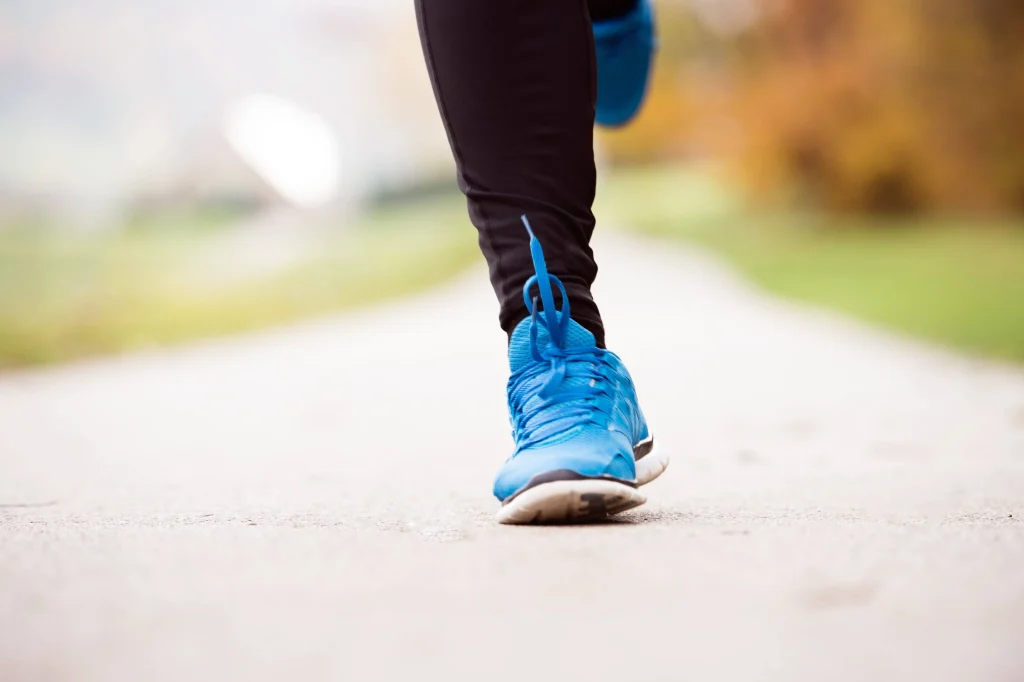 There are a lot of parks and jogging paths scattered throughout Bonifacio Global City. The green environments that were established around Taguig emphasizes the local government's importance of a healthy dose of oxygen for nature and its citizens. Truly the city of Taguig is absolutely remarkable, especially for young, millennial professionals choosing to start a career in BGC. Due to their sociable nature and social media presence, they love to flaunt the beautiful urban scenery, commercial shopping malls, and their active and healthy lifestyles.
For a perfect place that promotes wellness within the urban city, offers a wide array of amenities that relaxes one's senses through fitness and calmness, conveniences to one's needs and wants, and provides tons of opportunities for value appreciation and rental advantages, look no further than The Courtyard by Crown Asia Properties. Their resort-inspired amenities are guaranteed to meet your live-work-and-play standard of living. Equipped with a fitness gym, jogging path, green space pavilion, garden roofdeck, and a leisure swimming pool, this exclusive condominium development will encapsulate that "provincial escape" that is near Bonifacio Global City.
The Courtyard by Crown Asia Properties – A Global Lifestyle In Taguig City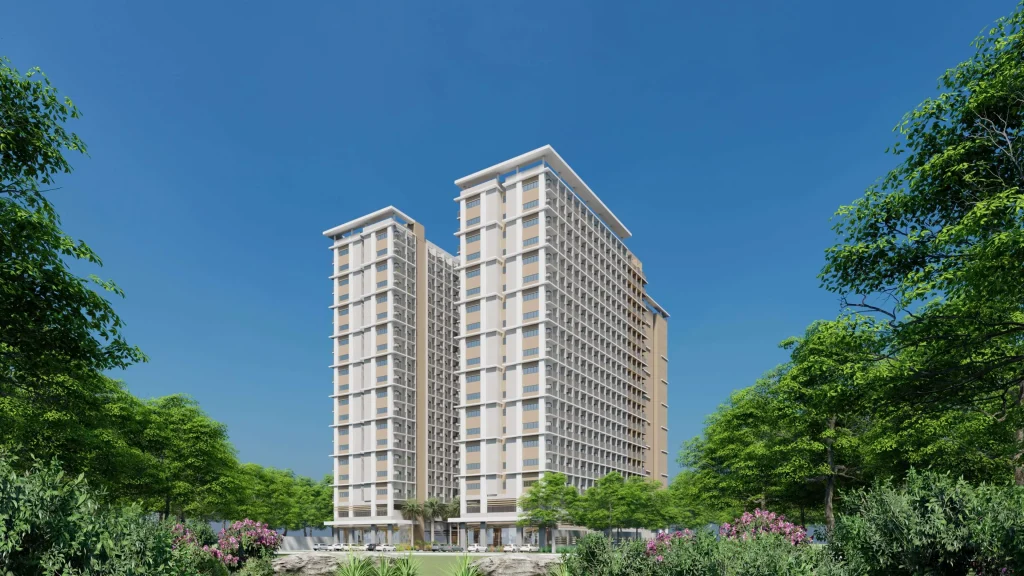 The Courtyard by Crown Asia Properties is your next premium real estate investment that will provide you with a global lifestyle at your doorstep. The Courtyard is a pre-selling condo development in Taguig that offers an extraordinary upscale living space and takes advantage of the rental opportunities within the urban city. The condo in Taguig development provides residents the absolute convenience of living near Bonifacio Global City and other first-rate key establishments, a retail commercial strip on the ground floor, and the accessibility of multiple road infrastructures for faster travel times.
After a long day at work, The Courtyard greets you with its resort-inspired amenities and an open green space pavilion that harkens the feeling of an everyday vacation. The posh amenities put future residents' wellness first and create a serene atmosphere just a few steps away from your home. An active lifestyle and an effective exercise routine is capable within this high-rise community and investors are attracted to this condo in Taguig development's live-work-and-play atmosphere. Residents are comfy with The Courtyard's compact and modern Studio Units that give you a spectacular view of the Bonifacio Global City skyline.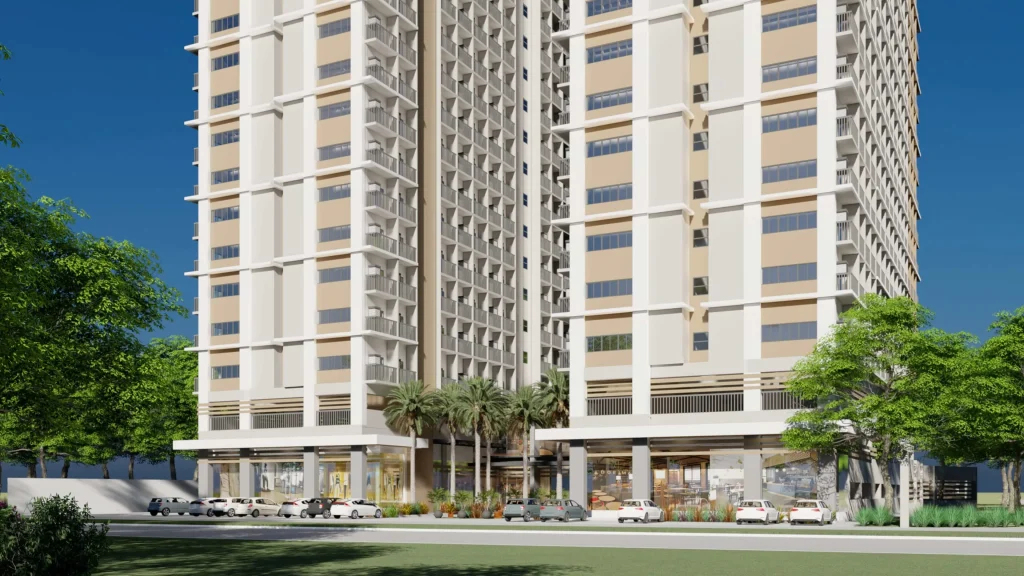 Everything is at an arm's stretch, as the property is located along Pedro Cayetano Boulevard, strategically near the C-5 Road that gives residents a 15-minute drive to BGC and other places in Metro Manila. Transportation hubs, medical facilities, and lifestyle centers, such as Vista Mall Taguig, are within your reach.
This is the perfect time to invest in a property like The Courtyard by Crown Asia Properties, as the capital value appreciation of the property is growing. Due to the various infrastructure developments within the area, such as the C-5 Southlink, the future Metro Manila Subway and South East Metro Manila Expressway, and the recently opened BGC-Ortigas Link Bridge. It is no wonder that the property is well-poised to appreciate in value over the next few years. The area's continuous developments further add benefits to the pre-selling development for seamless and accessible driving, higher rental yields, and the news of the Philippine economy opening up again due to more vaccinations and eased restrictions.
The Courtyard is the best condo in Taguig, one that enables its investors a progressive and investment-worthy condo living – providing you an exclusive, vertical village community that is designed with finesse and elegance. Upon investing in this pre-selling condo in Taguig development, you will truly achieve a global lifestyle and access to some of the incredible sights and spots in Taguig City.
A Property Developer Fit for your Healthy Lifestyle and Fitness Goals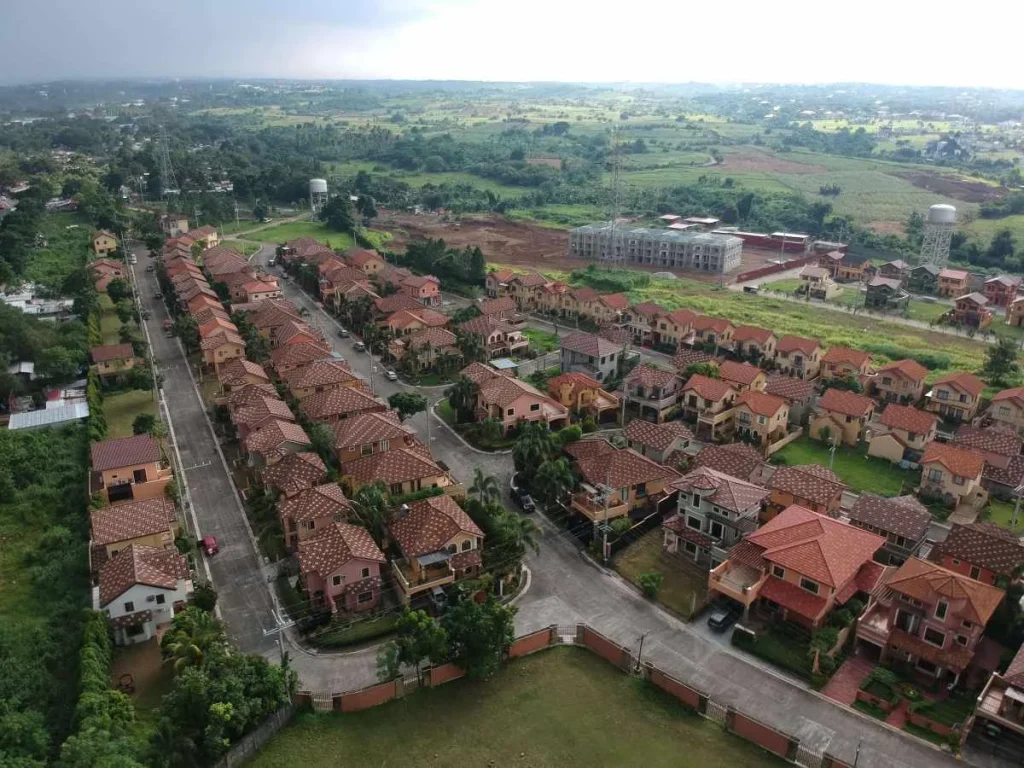 Crown Asia is the premium residential arm of Vista Land and Lifescapes, Inc. 25 years of providing themed communities for the young professionals looking for their future home or solid property investments. From themed house and lot developments that showcase incredible designs from around the world to stylish condominium properties that exude premium and modern designs that excites the urban dweller, Crown Asia Properties can provide the beauty of the world to future home buyers and property investors.
Their other premium projects extend the brand's values of beauty, convenience, and a solid property investment – ones that exude timeless excellence and long-term returns. The Crown Asia brand takes advantage of the opportunities in prime locations such as Taguig, Las Piñas, Bacoor, Cavite, Sta. Rosa, Laguna, Daang Hari, and Alabang.
For more information about The Courtyard and other Crown Asia projects, visit our official website, like and follow @CrownAsiaOfficial on Facebook, Twitter, Instagram, Youtube or call the Marketing Office at 88-CROWN / 0956 380 0015.
Related Blog: Top Body Exercises You Can Do in your Condo in Laguna