If you're seeking for a bustling blend of culture, creativity, and urban living, the South of Metro Manila is the place to be. The neighborhood has been a hotspot for real estate developments, including condos in Las Pinas, which provide inhabitants with a wonderful blend of modern living with access to the region's rich cultural environment. Among the rush and bustle of city life, you'll find a treasure trove of for art galleries in just waiting to be discovered. This blog will take you on a tour of some of the most interesting art galleries in the metro's southern reaches and are near your condo in Las Piñas.
Here are Some Art Galleries in South Manila that are a Must Visit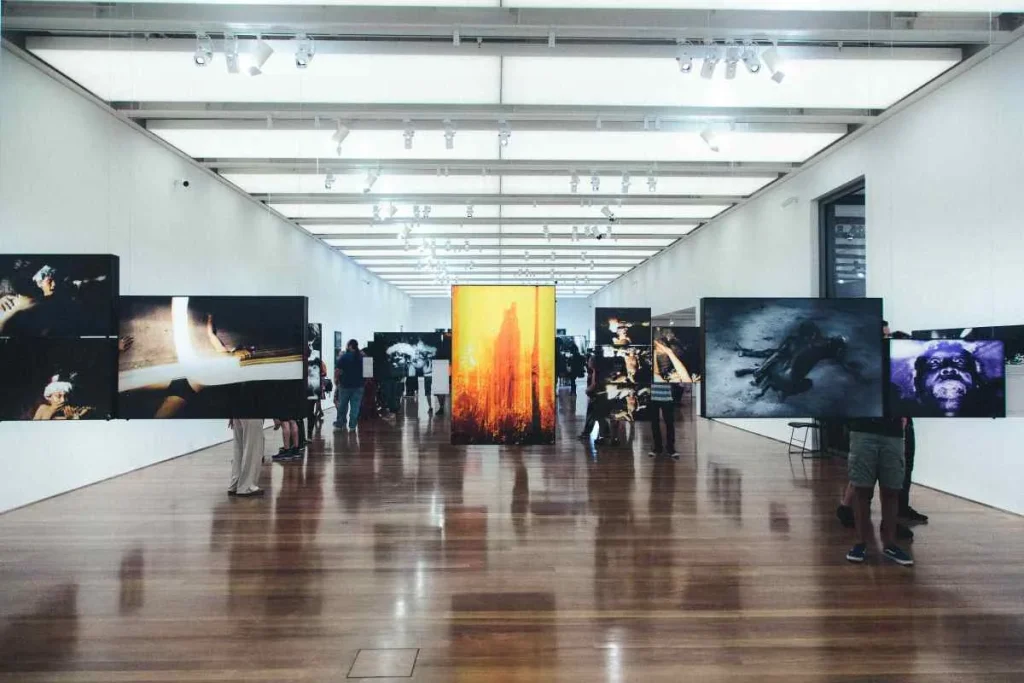 1. Las Pinas Artisan Hub
When it comes to condos in Las Pinas, the emerging imaginative area of Artisan space should not be overlooked. This venue, located in the center of Las Piñas metro Manila, offers more than just art shows. It is one of that vibrant venues where artists and members of the community can share ideas, collaborate on projects, and promote local art. Artisan Hub has more than 1 review and highly rated art galleries as it regularly provides art classes, workshops, and events that attract both established and emerging artists. If you live in a Las Pinas condo, Artisan Hub can serve as your creative haven, allowing you to immerse yourself in the thriving local art scene.
2. Alabang's Gallery Nine
Let's begin our art-filled adventure in Alabang, where Gallery Nine can be found. This gallery, located just a stone's throw away from the flourishing condominium projects in Las Pinas, is a tribute to the area's expanding cultural prominence. Gallery Nine is a comfortable yet modern location that frequently presents exhibitions by local and international artists. You'll find something to appreciate here whether you're an art aficionado or a casual art enthusiast. The gallery frequently partners with adjacent condominium developments to foster an artistic community, making it a must-see for inhabitants wishing to incorporate art into their daily lives.
3. Las Piñas Bamboo Organ Church and Museum
A visit to the Bamboo Organ Church and Museum in Las Pinas is a must when exploring the art and culture scene in Metro Manila's south. This museum, housed within the old St. Joseph Parish Church, is well-known for its one-of-a-kind musical instrument, the bamboo organ. Fr. Juan, a Spanish priest, built it. This one-of-a-kind instrument was created by Diego Cera in the nineteenth century and is almost entirely composed of bamboo.
The museum not only exhibits the bamboo organ but also provides insight into the church's and the local community's history. Visitors can see the bamboo organ's meticulous craftsmanship, which generates melodious and beautiful melodies. The church itself is a remarkable example of Baroque architecture, and its tranquil environment lends itself well to reflection and appreciation of both art and spirituality.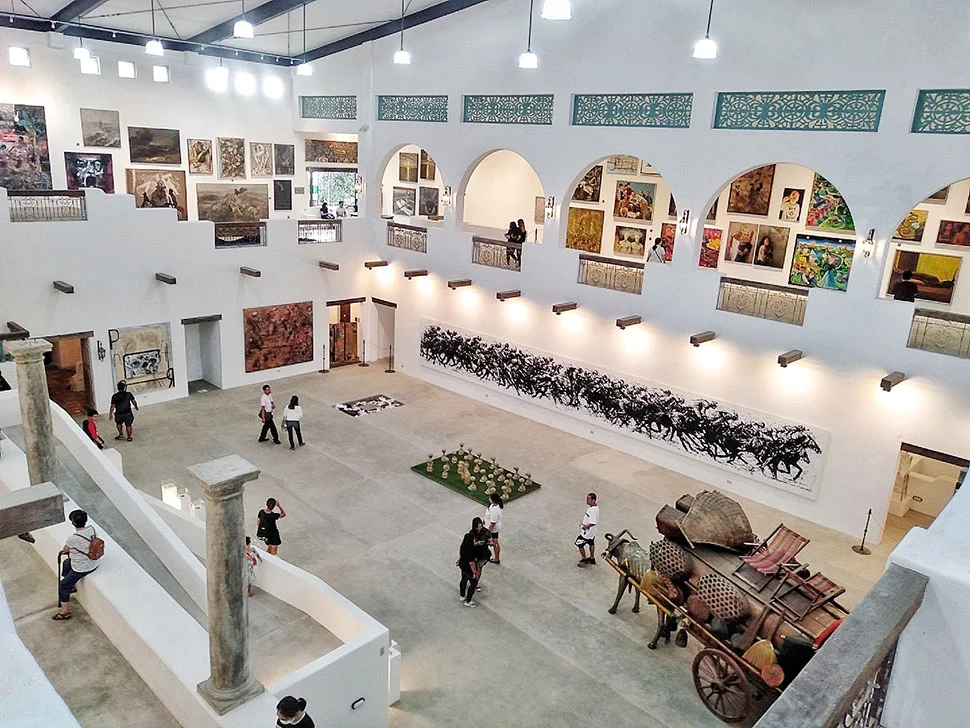 photo from: esquiremag.ph
4. Paranque's Pinto Art Museum
A trip to the famed Pinto Art Museum in Paranaque would not be complete without a stop in the South of Metro Manila as this is one of my favorite galleries. This museum has established a reputation as a sanctuary for contemporary Filipino art. The Pinto Art Museum, set inside a beautifully planted garden and a collection of Mediterranean-style buildings, provides a tranquil and visually pleasant place in which to appreciate art. It houses a large collection of paintings, sculptures, and installations by established and upcoming Filipino artists. As you travel around the beautiful grounds, you'll be transported to a world where art and nature coexist together.
5. Muntinlupa's Museum of Contemporary Art and Design (MCAD)
The Museum of Contemporary Art and Design (MCAD) in Muntinlupa is only a short drive from Las Pinas. MCAD is a center for contemporary Filipino and international art. It provides changing exhibitions that explore numerous themes and mediums, guaranteeing that each visit is a unique experience. This museum also plays an important role in developing emerging artists through its artist-in-residence program, which contributes to the growth and development of the local art scene. If you live in a condo in Las Pinas, MCAD is easily accessible and provides a thought-provoking cultural experience.
6. Tagaytay's Museo Orlina
For those who are like to take a picturesque trip south from the city, Tagaytay's Museo Orlina is a must-see. This museum, nestled in the calm and refreshing environment of Tagaytay, displays the magnificent glass sculptures of famous artist Ramon Orlina. Orlina designed the museum structure, which incorporates glass art into its architectural components. As you go through the museum's galleries, you'll be intrigued by the play of light and color in Orlina's masterpieces, which mirror the beauty of the surrounding area. While a bit further away from Las Pinas condos, this museum provides a one-of-a-kind artistic experience that is well worth the trip.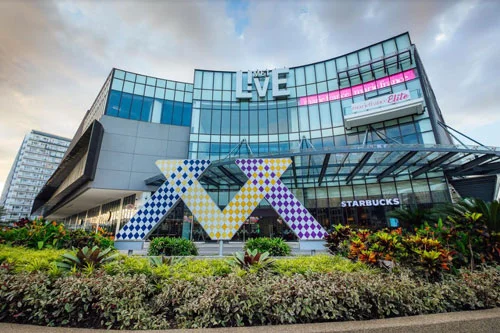 photo from: malaya.com.ph
7. MET Live
MET Live, is another cultural destination worth investigating as we continue our art adventure in the southern suburbs with a large number of reviews. The Metropolitan Museum of Art Live is a vibrant facility that organizes and provides some popular services for a variety of activities such as art exhibitions, concerts, theater performances, and workshops. It serves as a gathering place for established and aspiring artists to present their work and connect with the community. The variety of events presented at MET Live guarantees that there is always something fascinating going on, making it an excellent addition to the cultural scene of Metro Manila's South.
8. Muntinlupa's Sining Saysay: Philippine History in Art
Visit Sining Saysay as you could hit two in one as the Philippine History in Art in Muntinlupa has a unique blend of history and art. This exhibition at the Muntinlupa City Hall features a series of large-scale paintings depicting pivotal episodes in Philippine history. These artworks, created by notable Filipino painters, present a visual history of the country's past. Visiting this exhibition is an educational and aesthetic experience that provides a deeper understanding of Filipino ancestry and culture.
Key Takeaways:
The South of Metro Manila not only provides a bustling hub for modern urban life, particularly in condominiums like those in Las Pinas, but it also has a rich and diverse cultural scene with a variety of art galleries and museums. Whether you live in a condo in Las Pinas or another surrounding region, you have easy access to these artistic treasures, making it easy to include art and culture into your daily life.
Each art gallery and museum in the South has its own distinct personality and charm, representing the rich tapestry of Philippine art and culture. There is an art destination to suit every taste, from contemporary art centres like Gallery Nine and Artisan Hub to historical treasures like Yuchengco Museum and the beautiful glass sculptures of Museo Orlina in Tagaytay.
These cultural facilities not only give a platform for established artists, but also nurture and assist budding artists, greatly contributing to the growth and development of the local art scene. Furthermore, many of these galleries offer educational programs, workshops, and events, making them appealing to individuals of all ages and backgrounds.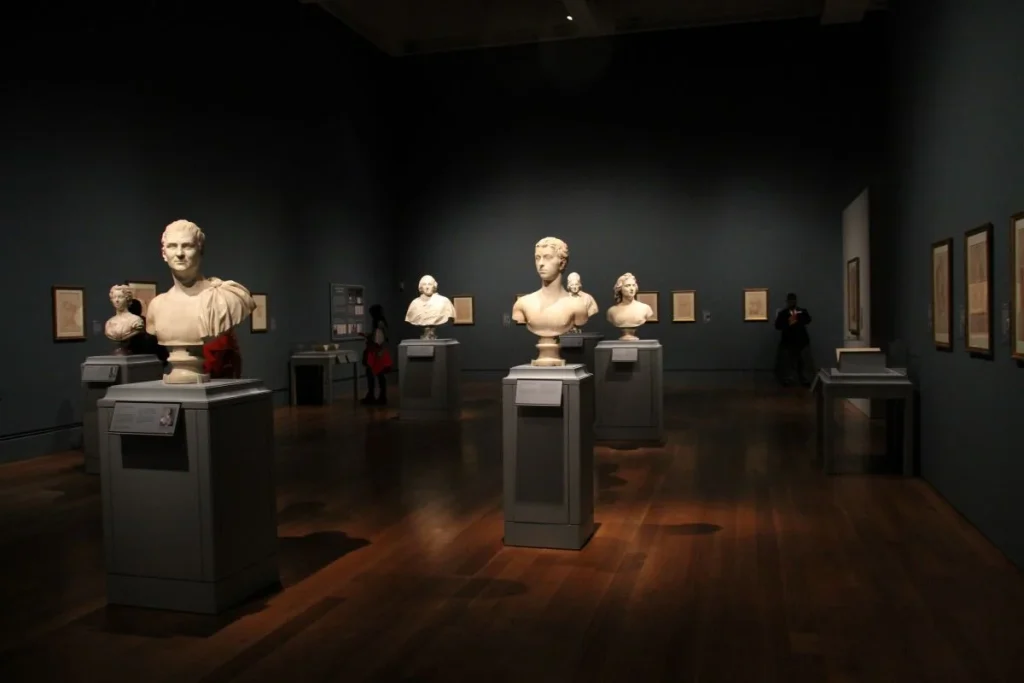 Whether you're an art collector trying to add to your collection or looking for a unique and enlightening way to spend your weekends, the art galleries in Metro Manila's South provide something for everyone. They provide an opportunity to be immersed in the splendor of Philippine art, connect with the creative community, and develop a better grasp of the country's history and culture.
Living in Metro Manila's South is about embracing a holistic lifestyle that combines both the ease of city life and the enrichment of cultural experiences. So put on your artistic hat, gather your friends or family, and embark on a journey through the thriving art scene of the South today. These art galleries and museums are ready to inspire, educate, and enthrall you with their collections.
Related Blog: Best Museums in the Philippines You Can Visit