Crown Asia Properties stays committed to providing world-class themed communities and building premium houses & lots and condominiums for young professionals looking for their future home or solid property investment for the past 25 years. It is also a well-known premium residential arm of Vista Land — the Philippines' largest home builder, that creates communities for the nation's upper-middle-income families and individuals.
Crown Asia provides its residents with both horizontal and vertical properties, both of which are guaranteed world-class themed communities. Its thematic communities in Cavite are located in Bacoor, Dasmariñas, and Imus, while themed communities in Laguna are located in Cabuyao and San Pedro. Crown Asia's condo for sale, on the other hand, are located in Las Piñas and Tagaytay.
Furthermore, with its many years of experience in the industry, Crown Asia can no doubt keep up with other well-known real estate developers and their various well-known developments. With its thriving reputation for world-class themed communities and superb home designs, it is indisputable that it captures the public's attention and interests.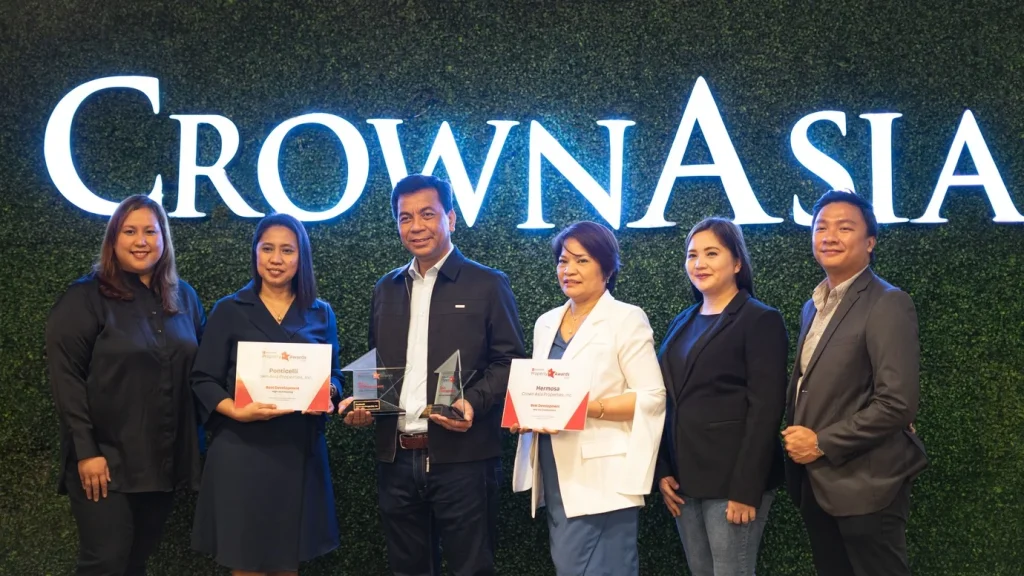 In March 2022, the 1st Carousell Property Awards recognized Crown Asia Properties as Best Development: Mid-rise Condominium and Best Developer: High-end Housing, for its properties Ponticelli and Hermosa. The awarding body was headed by Carousell — a mobile classifieds application that makes selling and buying as simple as taking a picture, as a form of acknowledgment for superior performance in the real estate industry and to honor the country's most recognizable real estate developers and their greatest developments. Some of the Philippines' most well-known developers which included Crown Asia, as well as other notable developers, are among the winners of the said awards.
The Carousell Property Awards have several categories such as Best Developer Philippines, Best Developer Mid-Market Segment (Housing and Condominium), Best Developer Affordable Housing, Best Township Development, Best Development: Mid-rise Condominium, Best Development: High-end Housing, Best Development: High-end Condominium, Best Development: Affordable Condominium, and Best Development: Mid-range Housing.
Fortunately, two of Crown Asia's developments were nominated for the 2021 Carousell Property Awards and were among the winners. Ponticelli, was recognized as Best Development: High-end Housing, and Hermosa as Best Development: Mid-rise Condominium.
Ponticelli: The Magnificence of Crown Asia's Themed Communities in Daang Hari Road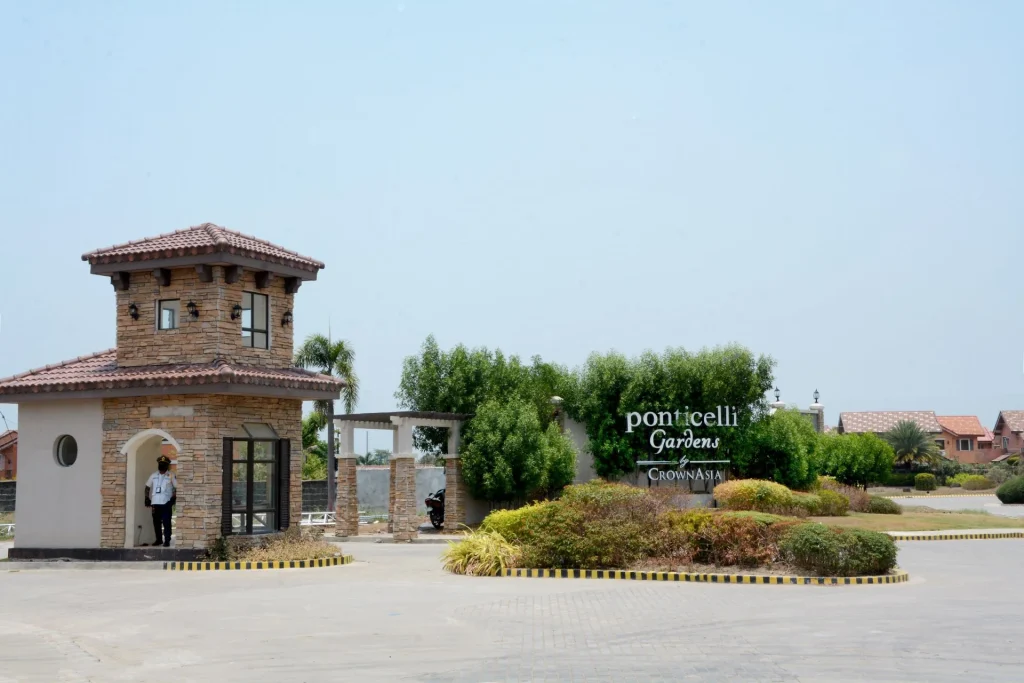 The Ponticelli development is a 22-hectare Italian-inspired community that offers magnificently designed Italian-inspired homes, a tranquil ambiance for your family, a very soothing environment, and unique amenities to the development's homeowners. It is located along Daang Hari Road and is accessible via Alabang and Las Piñas. Because of its proximity to hospitals, schools, churches, and shopping malls, the property is usually regarded as a solid long-term investment. It is also part of the master-planned community around Evia Lifestyle Center where a wide variety of market, entertainment, dining, and business districts are located within minutes away from the development.
Crown Asia's Ponticelli was established in the year 2006, wherein the name came from Italian words such as "ponti," meaning bridge, and "celli," meaning skies. The development is distinguished by the impression of the alluring, sloping terrain meeting the serene skies. A community that offers a relaxed and peaceful lifestyle, making the homeowners appreciate the beauty of nature more, and a place that can be called home.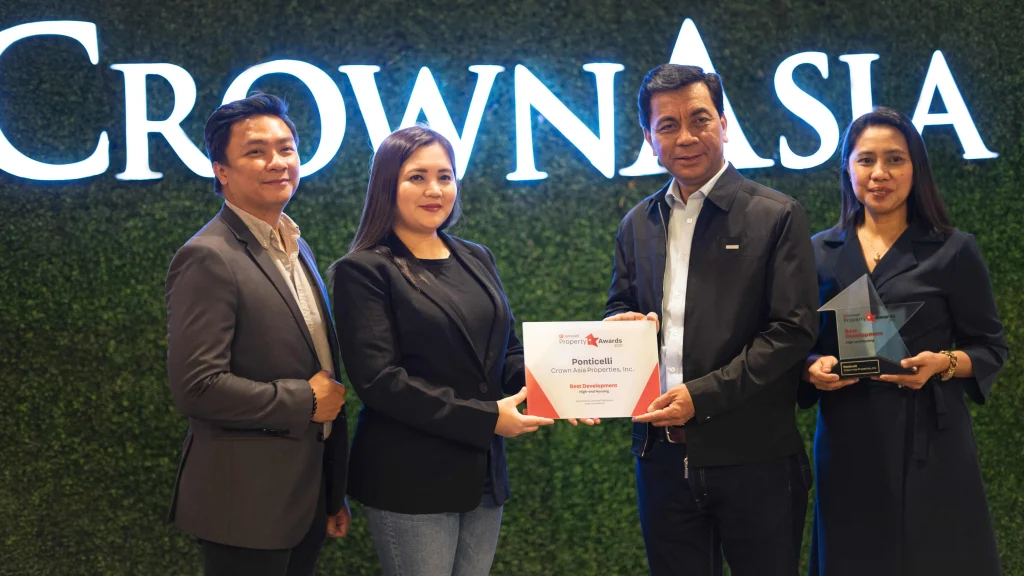 With amenities like a swimming pool, clubhouse, gym, basketball court, function room, jogging trails, and playground, this exclusive property offering house and lot for sale in Daang Hari, Bacoor Cavite matches the extravagant life that every homeowner deserves. It is the ideal home for those who want to enjoy and be a part of the best of both worlds: modern comforts and a classical thematic neighborhood.
Apart from that, there are also a number of factors why buying a property from Ponticelli is a worth-it investment. Those factors include its prime location, remarkable facilities and amenities, dependable security personnel and procedures, its exclusive and very unique theme, concept, and a high return on investment.
The Highly Accessible Hermosa Condo in Las Piñas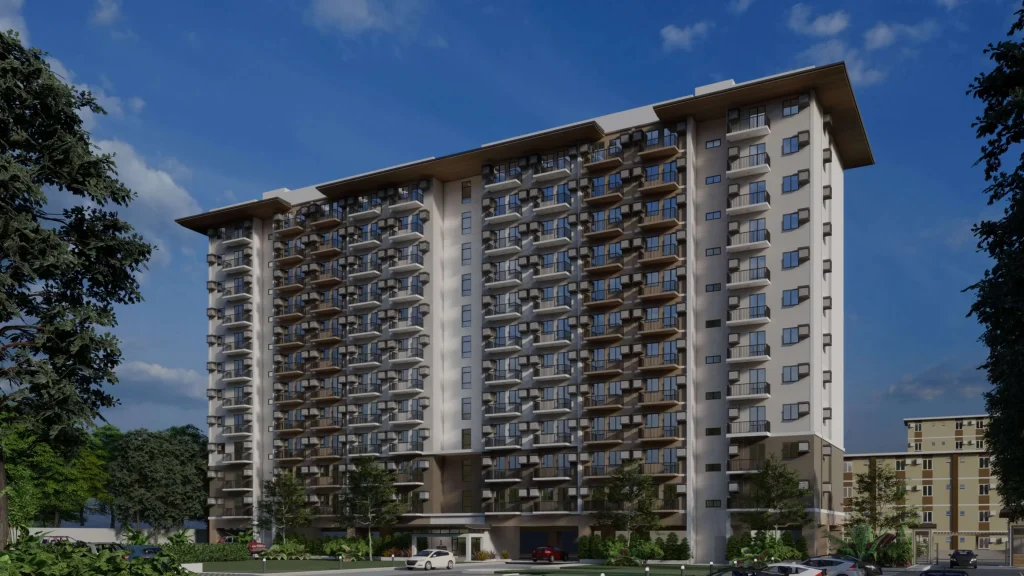 Hermosa, on the other hand, is also one of Crown Asia's developments that was recognized as the Best Development Mid-rise Condominium. It is a sprawling, vibrantly landscaped condominium village with resort-style amenities that provide a refreshing ambiance to modern city living.
In the city of Las Piñas, the Hermosa blends current contemporary taste with comfortable condo living. This premium residential property offers an enhanced lifestyle in a blossoming setting, just minutes from the upcoming Global South master-planned development, where convenience and recreation coexist.
Crown Asia's Hermosa condo in Las Pinas, is a 2.9-hectare sophisticated and exclusive resort-inspired condominium village rising along the C-5 Extension in Las Piñas City, about 15 minutes away from NAIA and The Bay Area — where there is a high demand for residential units, in the vicinity of the forthcoming 100-hectare integrated and master-planned Vista Global South township development. With the three buildings of Phase 1 having been sold out already, the development is now in its second phase comprising three 12-story buildings offering space-efficient property types; Studio, 1-Bedroom, and 2-Bedroom unit configurations.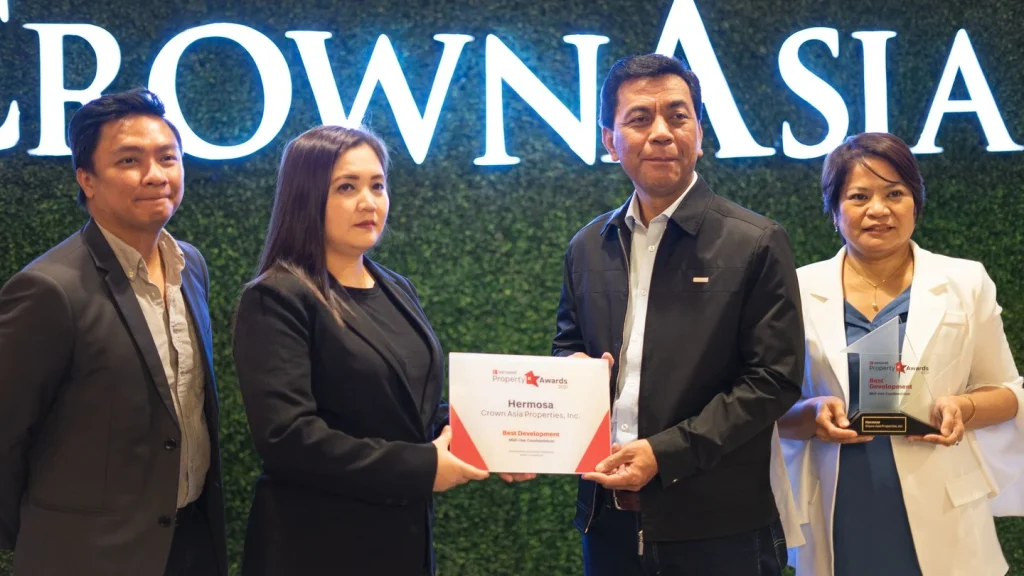 Hermosa is easily accessible with the help of the LRT Extension Las Piñas Station, C5 Southlink making it only a few minutes away from the Mall of Asia (MOA), and Entertainment City. The C5 Extension, which has plants to be converted into BPO hubs with malls and hotels in the neighborhood, is an additional advantage for residents who would want to explore and spend their days in a relaxing location and a hotspot for investments.
The Hermosa also offers residents more ways to enjoy their investment by building a clubhouse, a play court, a swimming pool, a function area, and adjacent retail hubs that are all private to the community's residents, to experience unrivaled convenience and a sustainable lifestyle.
Overall, while both Ponticelli and Hermosa have different types of properties, the common denominator of these two Crown Asia developments is their never-failing expectation of quality and experience for their residents, as well as the upscale and world-class amenities that exceed the homeowners' expectations for their willingness to invest in a real estate property.