If you are on the fence about obtaining an RFO unit, here is what you need to know all about it. A unit that is "ready for occupancy" (RFO) allows new owners to move in quickly following sales. Depending on the type of finish specified in the contract, the unit, whether it be a house and lot or a condominium, is finished with tiles, paint, and partitions.
RFO units continuously relieve the agony of waiting to move after days. One of the main benefits of having an RFO unit is the ability to pack your belongings and leave right away after all the paperwork is finished. The majority of these RFO units were constructed in areas with lots of facilities and 24-hour security.
Families, independent professionals, and retired OFWs who want a simple real estate transaction will love ready-to-move-in homes. Pre-sale or pre-selling real estate is less expensive than RFO real estate, although the down payment restrictions are a bit stricter. They are appropriate for buyers of real estate, such as overseas Filipino investors who have enough resources to purchase a condominium unit and who have mastered financial stability. Select a Philippine real estate developer with a track record of producing high-quality houses and condos that are constructed to last for future generations.
Ponticelli is among the first names that spring to mind when discussing upscale living in Daang Hari Bacoor Cavite. With its cutting-edge amenities that give its residents the greatest experience, owning a property in this community also enables one to live opulently. The Italian-themed residences also include lush greenery to accentuate their timeless grandeur. Ponticelli offers its residents every modern convenience while yet being accessible. Ponticelli, renowned for its immaculate landscaping and residences created by architects, will allow you to live a life of premium living. It is the best place because it is near hobbies of interest, schools, hospitals and so much more.
One should think about which house model can fit with their lifestyle as having the last quality house and lot in Daang Hari Cavite might be one of those accomplishments for all the hard work. Here is a personalized guide for the classic series that are ready for occupancy.
Lalique model: An Italian Classic A Few Minutes Away from Makati City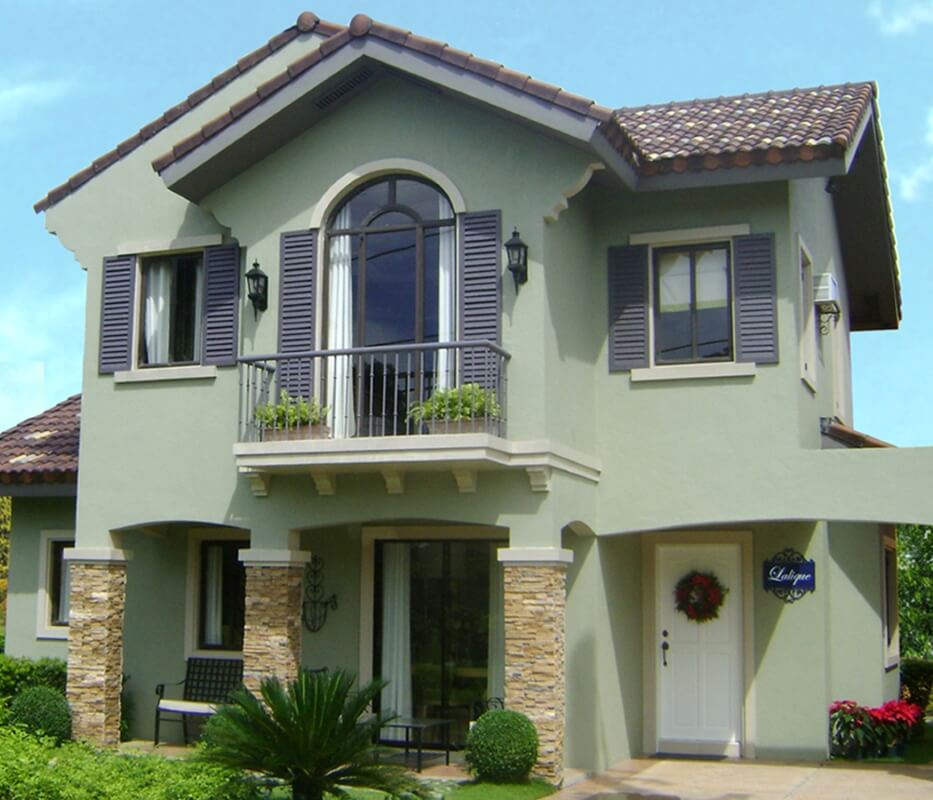 Lalique is a stunning ready-to-move-in home located in Ponticelli Gardens. It is a two-story home with exquisite finishes all around. Lalique has a huge living room and dining area, lovely kitchen island, and a large kitchen with built-in base and overhead cabinets are just a few of the exquisite interior touches. The ground floor of the floor plan has staff quarters, a laundry room, and a public restroom. Two bedrooms, a shared bathroom, and a master bedroom with its own balcony are all located on the second story. An ideal front yard size and a one-car garage round off this magnificent home and lot in Daang Hari.
This property in Ponticelli has the right price bedrooms in a home if you want to experience Italian inspired living in the Philippines. Ponticelli is also a few minutes away from Metro Manila making it a good choice for a home just outside the capital. The community has a lot of home for sale, find properties that will suit your lifestyle here!
Lladro model: For the seekers of upscale living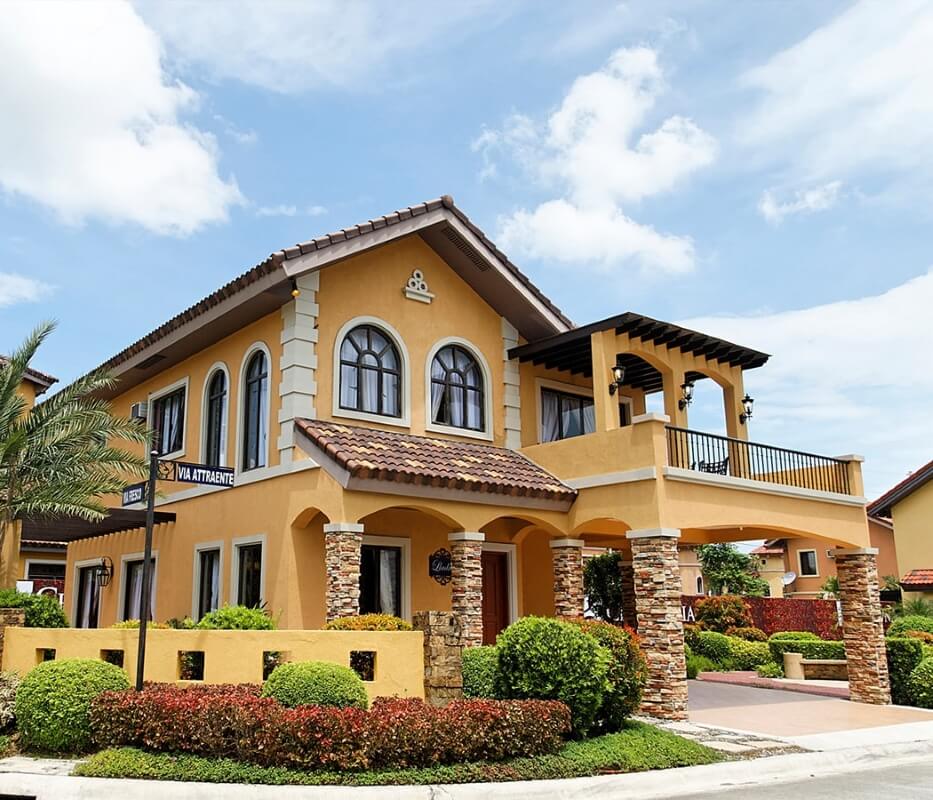 Lladro is a spacious, large home with high ceilings that provides you room to stretch around. This house style features three bedrooms, three bathrooms, and an additional powder room. There is a family area in this 211 square meter home as well, which is great for spending time with your loved ones. Depending on the demands, a spare room can be turned into an office den or an entertaining space in your Lladro home. While the master bedroom has a separate walking closet and shower with a Jacuzzi, the other two bedrooms share a bathroom with a toilet and shower. Lladro also features a front porch, a balcony, a lanai with trellis, and more. The Lladro home provides a comfortable, open area for the entire family to enjoy.
Pietro: The grandiose lifestyle you deserve
The Pietro premium home is a beautiful 2-story Italian inspired home for sale. This 264 square meter house offers luxurious living quarters and time with the family.
The upscale Pietro home, which towers over the lovely Italian-themed community of Crown Asia in Alabang, provides lovely rooms for your family to enjoy. Pocket gardens and a network of roads lined with trees provide the neighborhood a tranquil atmosphere that makes living in this community more comfortable.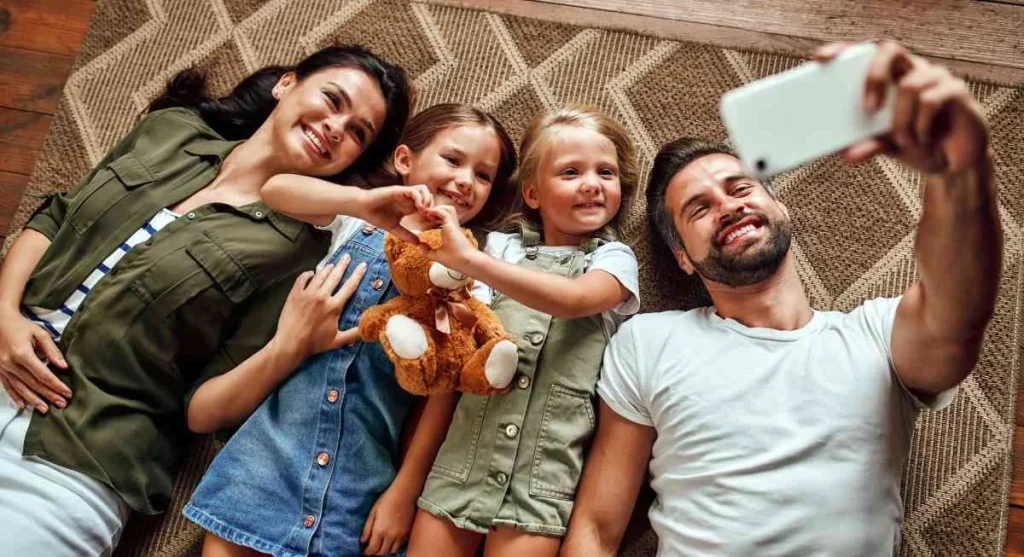 One of the several RFO units offered by Ponticelli in Vista Alabang is the Pietro RFO home. It is the key to anyone's desire who is looking for readily available RFO properties or upscale homes. There is just enough room on the property to accommodate affluent families, which has a living area of 264 square meters and a lot area of 225 square meters, to enjoy spending time with friends and family.
With four bedrooms, three bathrooms, and plenty of indoor and outdoor space to spend quality time with friends and family on its 264 square meters of land, the Pietro home is a stunning RFO ready residence. Pietro is prepared to accommodate whatever your family might need. Thanks to this house's top-notch structure and design, you and your family will have plenty of space to live in.
These Ponticelli by Crown Asia residences, which personify premium living, have an eye-catching appearance that is immediately apparent. These Classic Series Homes have an exterior made of high-quality materials, with vinyl strips on the second level and sand beige ceramic tiles on the ground floor. Additionally, it has ebony countertops, concrete base cabinets, and carpentered doors in the kitchen, all of which are thoughtfully designed to suit a person's preferences.
At the last premium house and lot in Daang Hari, Cavite, there is a clarity and confidence in the quality of life that comes with a secure home. Live in a majestic estate with a home that has walls that rise into the skies. You deserve a space to call your own with the beautiful textiles and furnishings, the stunning design that sits gently with elegance. You can find a haven of opulent mansions that radiate elegance and enhance your life in the center of Daang Hari. Here at Ponticelli, you have all you need to lead a happy life.
For new listings of other properties in the South, Visit our website and kindly contact our Marketing officers. You can contact them in your mobile device or message them on their Facebook profiles.
Related Blog: Know Which Italian-Themed House and Lot in Daang Hari Cavite is Perfect for your Lifestyle