People have their own definition of success and it does not matter whether it is extravagant or not. Some would say that success happens when genuine happiness is achieved, or simply when the pantry is full of groceries, or when the house is squeaky clean. Thereby, it serves as a great reminder that showing appreciation and creating even small progress are already considered a success. There are many more aspects that can be possibly aligned with it, hence, it all falls down that success goes along with contentment. Hang in there and scroll till the end! Because this article will profoundly discuss how important it is to genuinely appreciate one's progress as well as be motivated by other people's success.
Nowadays, most people put their best interest in anything that provides them satisfaction, and one of these is an investment that is very timely in today's time and age. Why is it so? It is mainly because during this pandemic, many people have suffered from income loss, business termination, and a lot of other unexpected scenarios. Because of that, people have considered putting up businesses and trying out investments. To narrow it down, it is real estate that undeniably changes the game and makes people relentlessly chew over. Investing in a property is always a good option especially if the person is looking for long-term advantages such as passive income, diversification, and stable cash flow. It is good to own a property but at the same time, it becomes better if it provides comfort, convenience, and safety. Fortunately, Crown Asia offers it all. Crown Asia has an available lot for sale in numerous areas that are strategically located in order to provide comfort and ease to the people residing by. Talking about success? Find a great property that can be easily transformed into a nice and cozy home. However, it is an advantage if it already offers world-class themed communities such as the Italian-inspired home of Crown Asia. Here are some details on where to easily access and see the beauty of Italy without actually leaving the Philippines.
Italian-Style Homes in the Philippines
LAGUNA
Laguna is one of the provinces in the region of CALABARZON that is considered a progressive and beautiful province because of its historical and cultural stories, food delicacies, tourist spots, and the list goes on. The province is known for its natural wonders like waterfalls, hot springs, and lakes. Hence, it does not end there because Laguna has also a hidden gem in terms of infrastructure that will provide long-term assets and quality of life for the families. Some of the main properties of Crown Asia are strategically located in Sta. Rosa Laguna, a lot for sale is still available for those who want to live in a serene and secure community. Crown Asia provides options to the people since Valenza and Valenza Mansions are both built to feel the romantic vibe of Italy without even literally traveling.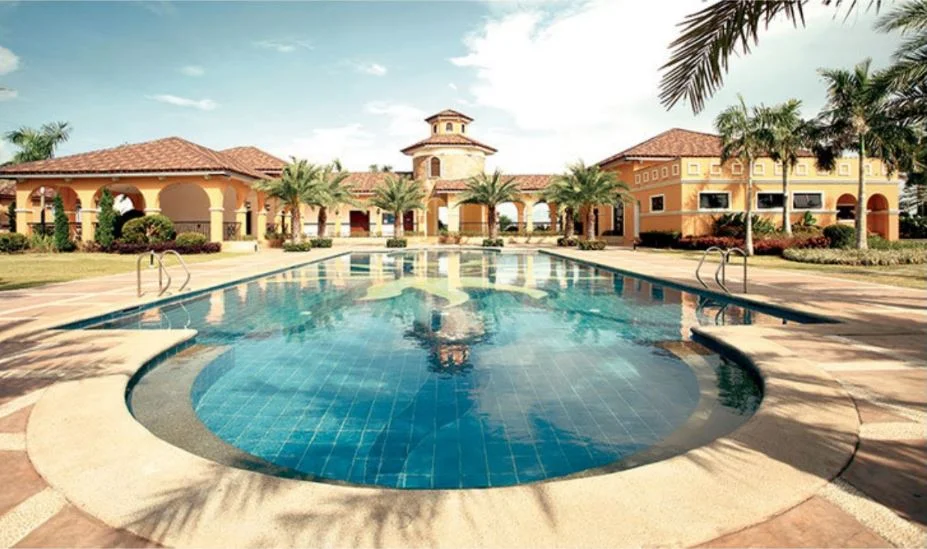 Valenza is a residential community that is appraised to be a prime and exclusive one. It is an Italian-themed community that is reminiscent of the country since there are alluring walkways, fountains, statues, and gardens that are ravishing in the eyes of the residents. Valenza accommodates mid-class families that already have amenities like a swimming pool, spacious garden, and clubhouse wherein they can chill, enjoy, and perfectly spend most of their time. House models are accessible in Valenza that have floor areas ranging from approximately 109 sqm to 221 sqm with 3-4 bedrooms. Furthermore, Valenza truly aims to provide a home that is contemplative towards Filipino families' success and life achievement. Valenza candidly captures a wonderful experience by bringing the benefits of urban life despite physically not being there.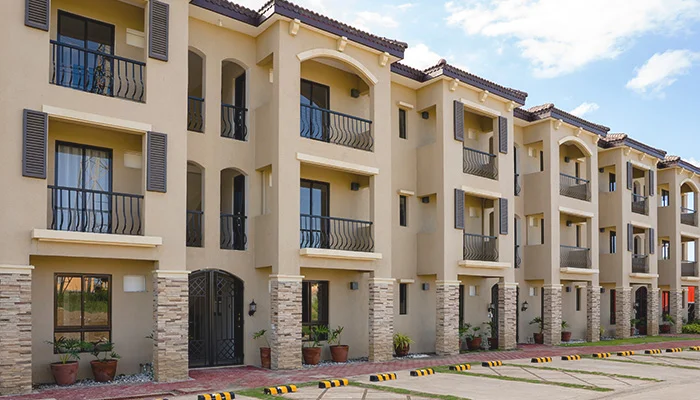 On the other hand, as mentioned earlier, Crown Asia offers numerous options to the people like the premium first mid-rise condominium which is Valenza Mansions. The condominium for sale is strategically located along Sta. Rosa Tagaytay Road, right next to Vista Mall Sta. Rosa and AllDay Supermarket. It is deemed to be a gem since it offers exclusive neighborhoods and amenities that unit owners can absolutely enjoy. The property in Valenza Mansions ranges from 33 sqm to 70 sqm and has property offerings like studio units, 1 bedroom, 2 bedroom, and 3 bedroom units. Enjoy and take a break in the first Italian-inspired condo for sale in Sta. Rosa Laguna.
After visiting the thriving province of Laguna, drive around the fast-growing places in the South and take a look at what it truly offers.
BACOOR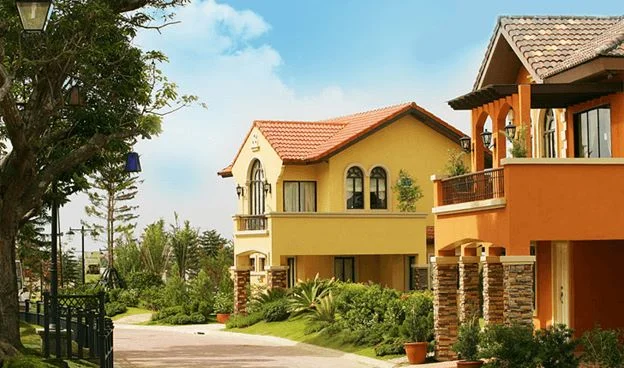 Bacoor is one of the progressive cities in Cavite that is truly convenient to the people residing there. There are numerous lots for sale in this area that offer a distinctive atmosphere and refreshing first-rate facilities. First on the list is Ponticelli which is strategically located in Daang Hari, Bacoor Cavite. It is an 18-hectare Italian-inspired community that uplifts the lives of Filipino families by enjoying the best of its lifestyle considering that convenience and security are being provided. Its location offers convenience since there are accessible restaurants, shopping areas, entertainment, and other important establishments like schools and hospitals. On top of that, Ponticelli caters to both classic community and modern conveniences just outside of the bustling lifestyle in Manila.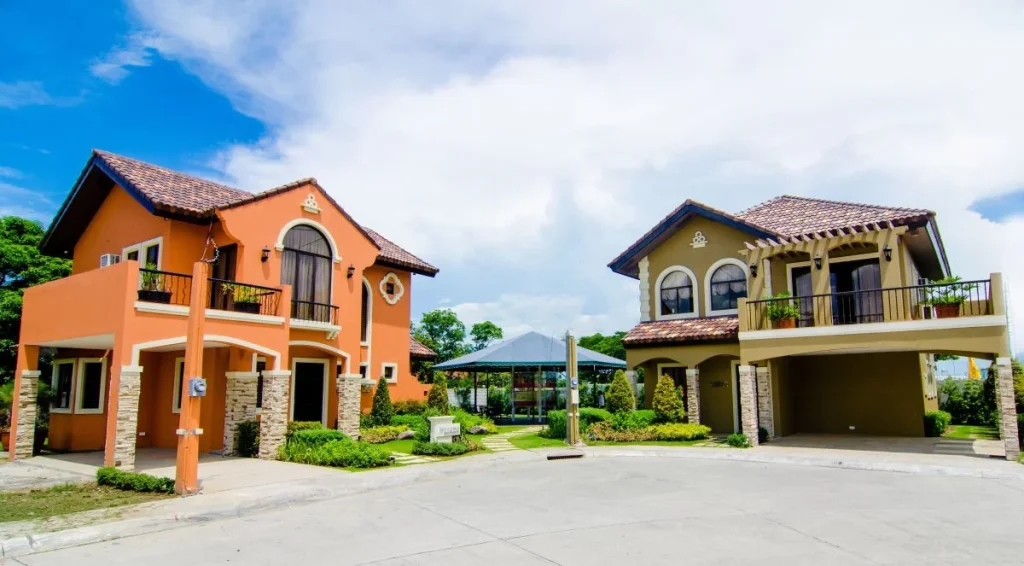 From Daang Hari, Bacoor Cavite, drive and see places around Molino Boulevard, Bacoor City, Cavite because there are lots for sale available such as Vita Toscana which welcomes the residents with an elegant entrance gate. In Vita Toscana, people can experience a relaxed lifestyle and be far from the everyday hustle. It is an 8-hectare community that offers the two biggest house models which are the Beryl and Lladro with a lot area of 143 sqm. It is indeed that Vita Toscana will bring out the best that every family dreams of.
Another Italian-inspired home in the City of Bacoor is Citta Italia, one of the proud premium developments of Crown Asia. The said subdivision is in a prime location that provides convenience, safety, and comfort which make the residents fall in love with the place all over again. From the name itself, Citta Italia will give every person the experience of being in the country of Italy since its architectural style is infused with the elements and designs from the said country. The community has an 80-hectare with 16 phases that are well-guarded for homeowners' safety and protection. This classical architecture community is also complete with amenities like a swimming pool, covered court, garden, and spacious clubhouse. Beautiful moments truly happen at the Italian-inspired home of Citta Italia.
Related Blog: Experience the Italian Lifestyle at Crown Asia