With its white sand beaches, crystal-clear waters and oceans, vibrant culture, and various landscapes, the Caribbean's draw is irresistible. Whether you're looking for relaxation, adventure, or a combination of the two, the Caribbean islands have something for everyone. We'll take you on a virtual journey through the Caribbean, discovering its major tourist attractions and revealing the top 10 Caribbean islands to help you plan your dream vacation in this thorough guide. Before we dig into this tropical paradise, pretend you're organizing your journey from Dasmarinas Cavite Subdivision in the Philippines. This route promises an amazing trip, from the calm suburban setting of Dasmarinas Cavite Subdivision to the gorgeous beaches and lush scenery of the Caribbean.
A Remarkable Itinerary for Your Dream Vacation in the Caribbean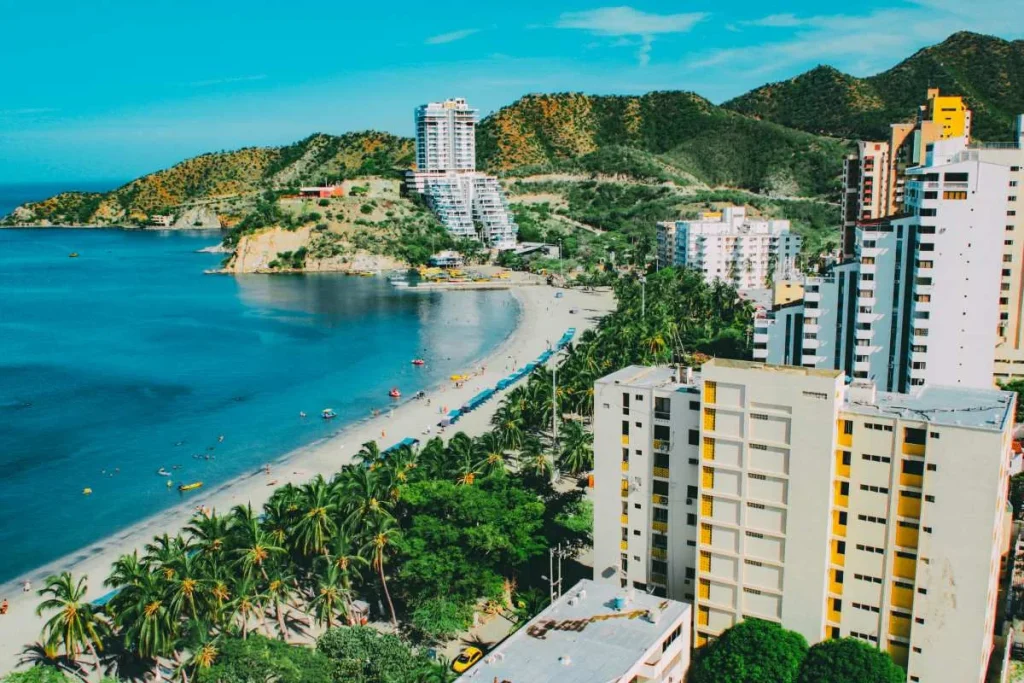 Day 1: Arrival in the Caribbean
As you step off the plane, you are greeted by a pleasant tropical breeze. The first thing you'll notice is the distinct perfume of seawater, coconut oil, and exotic flowers in the air. After clearing customs, you'll be whisked away to your chosen island paradise. While additional islands can be visited, we recommend starting your vacation in the Bahamas. Because of its proximity to the United States and direct flights from Manila to Nassau, the Bahamas provides an excellent gateway to the Caribbean.
Day 2-3: Exploring Nassau, Bahamas
Nassau, the Bahamas' capital, is a lively city that offers the ideal blend of culture, history, and pleasure. Begin your day by strolling around downtown Nassau's colorful streets, where you can visit local markets, enjoy Bahamian food, and learn about the island's rich history. Don't miss the historic Fort Charlotte and the Queen's Staircase for breathtaking city vistas.
Take a boat cruise to adjacent Paradise Island, which is home to the world-famous Atlantis Resort, on the second day. Spend the day relaxing on the resort's magnificent beaches or exploring the resort's incredible aquatic attractions, including the world-famous water park.
Day 4-5: A Taste of Jamaica
Take a short trip from the Bahamas to Jamaica, the country of reggae music, jerk chicken, and gorgeous tropical scenery. You'll be fascinated by the island's bright energy the moment you arrive in Montego Bay.
Spend your first day in Montego Bay visiting the lively streets for a truly Jamaican experience. Take a stroll down the "Hip Strip" and take up the local atmosphere while sampling traditional Jamaican cuisine. Don't forget to eat one of the local street food vendors' world-famous jerk chicken or pork.
On day five, travel to Ocho Rios, which is a short drive from Montego Bay. You may explore Dunn's River Falls, a natural wonder where you can climb the terraced waterfalls or simply rest on the surrounding beach. The Shaw Park Botanical Landscapes also have lovely landscapes and waterfalls.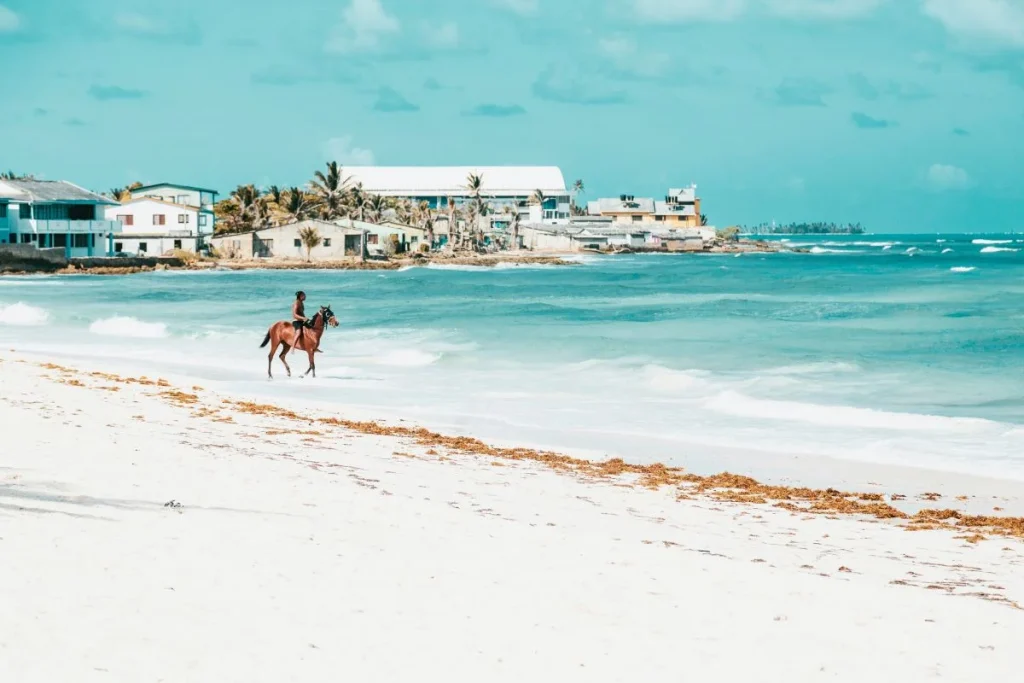 Day 6-7: The Enchanting Beauty of Saint Lucia
The lovely island of Saint Lucia is next on your agenda. Saint Lucia is a nature lover's and romantic getaway' paradise, with its spectacular Piton mountains, lush rainforests, and breathtaking beaches.
Explore the lovely town of Soufrière to start your Saint Lucian vacation. Hike to Sulphur Springs, the world's only drive-in volcano, and soak in a healing mud bath. Don't pass up the chance to dine at a local restaurant with a view of the Pitons in the evening.
On day seven, take a catamaran trip down the coast to discover the shoreline and snorkel in the pristine waters. You can also go to the Diamond Botanical Gardens and Waterfall, or simply relax on the beautiful beaches.
Day 8-9: The Vibrant Culture of Barbados
It's only a short trip from Saint Lucia to the vibrant island of Barbados. Barbados is a must-see vacation because of its rich cultural heritage, beautiful beaches, and bustling festivals.
Spend your first day touring Bridgetown, Barbados' capital city. Visit the ancient Garrison Savannah, meander through Bridgetown's bustling streets, and learn about the island's history at the Barbados Museum.
Relax on one of the island's lovely beaches, such as Accra Beach or Crane Beach, on the second day. You can also participate in water sports or visit Harrison's Cave, a fascinating underground environment.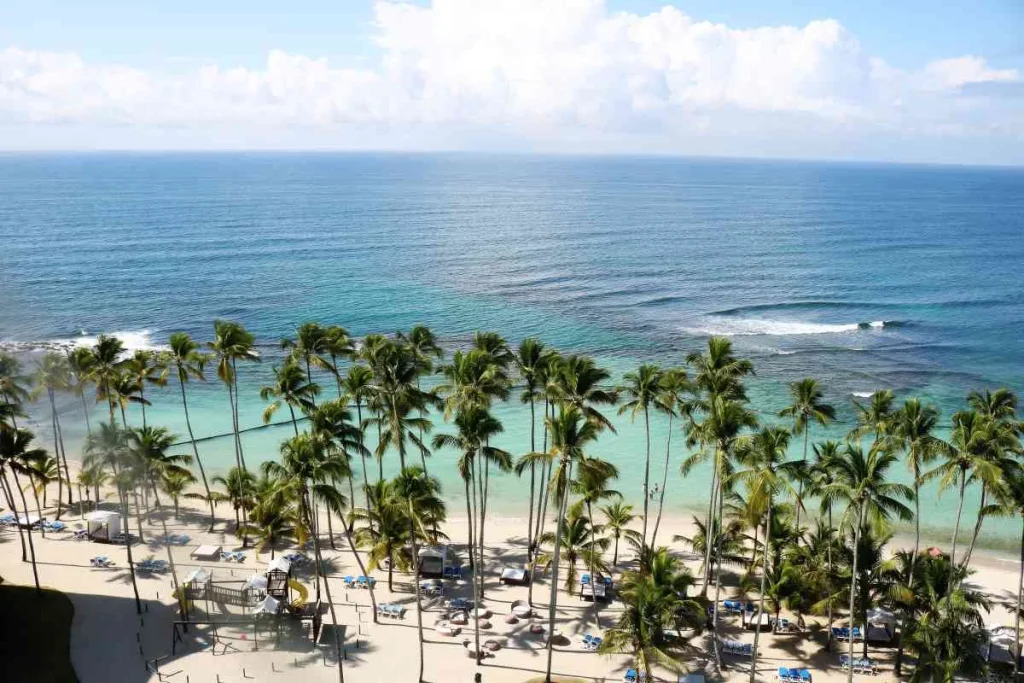 Day 10-11: The Allure of Aruba
Aruba, acknowledged for its dry scenery, white sandy beaches, and active nightlife, is your next visit. After a short flight from Barbados, you'll arrive at Oranjestad, Aruba's capital.
Begin your Aruban trip by touring the colorful streets of Oranjestad, where you can buy local crafts and souvenirs. Don't miss Fort Zoutman, Aruba's oldest building, and the Bon Bini Festival for a taste of local culture.
Relax on Aruba's world-famous Eagle Beach or Palm Beach on your second day. Aruba is also a haven for water sports aficionados, so try activities like windsurfing or snorkeling in the pristine seas of the Caribbean Sea.
Day 12-14: The Diverse Beauty of the Dominican Republic
The Dominican Republic, where you will land in Punta Cana, is your final stop on this Caribbean tour. The Dominican Republic, with its stunning beaches, lush woods, and vibrant culture, provides the ideal balance of relaxation and action.
Begin your exploration with a visit to Hoyo Azul, a magnificent cenote located in the center of the jungle. Enjoy a soothing swim in the azure waters while admiring the beauty of the surrounding bush.
The following day, travel to Santo Domingo, the Dominican Republic's capital. Explore the Colonial Zone, a UNESCO World Heritage Site, and see buildings like the Alcazar de Colon and the Catedral Primada de America.
Now that we've gone through a remarkable Caribbean itinerary, let's have a look at the Top 10 Best places to visit in the Caribbean islands with each its own distinct charm and attractions: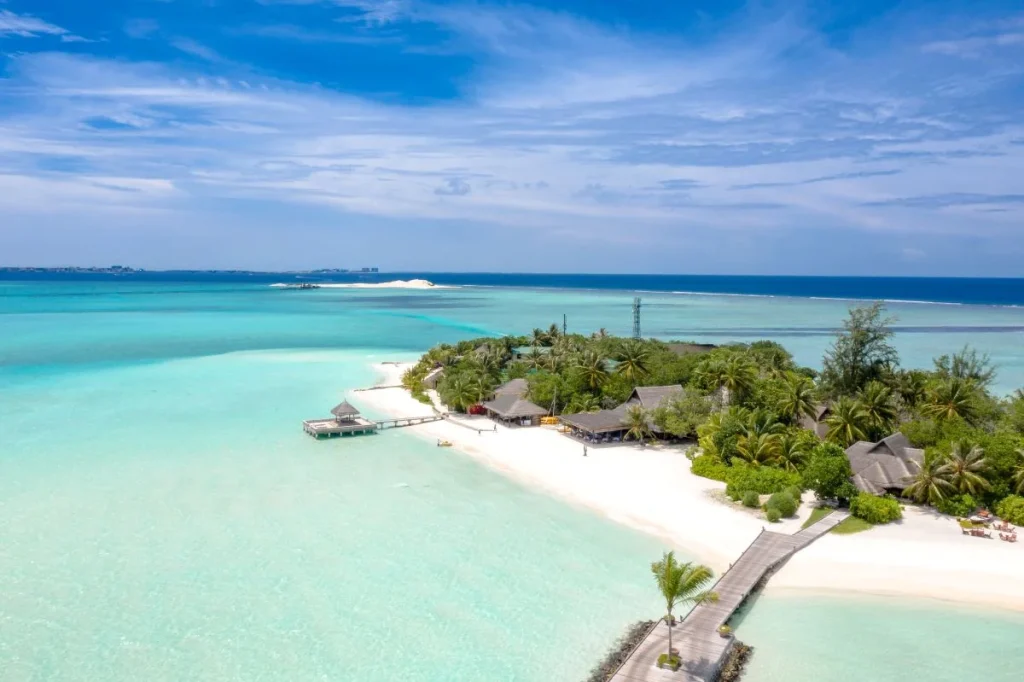 Jamaica: Known for its reggae music, beautiful beaches, and lush rainforests, Jamaica has a dynamic culture as well as spectacular scenery.
Saint Lucia: Known for its distinctive Piton mountains and lush rainforests, Saint Lucia is a nature lover's and romantic's paradise.
Barbados: With its rich cultural past and stunning beaches, Barbados provides the ideal combination of history and enjoyment.
Aruba is well-known for its arid terrain, active nightlife, and clean beaches, making it a haven for beachgoers and partygoers alike.
The Bahamas, which consists of over 700 islands, has magnificent beaches, crystal-clear oceans, and a variety of water sports and activities.
Dominican Republic: This diversified destination provides stunning beaches, lush woods, and a rich history, making it a great spot for adventure and leisure.
Cayman Islands: Known for its world-class diving and snorkeling, the Cayman Islands also have gorgeous beaches and thriving marine life.
Puerto Rico: A fusion of Spanish and American culture, Puerto Rico is rich in history and natural beauty, with attractions such as El Yunque Rainforest and Old San Juan.
Antigua and Barbuda: With its gorgeous beaches and historic attractions, Antigua and Barbuda is a tropical paradise for beachgoers and history fans.
Grenada: Known as the "Spice Isle" due to its production of nutmeg and other spices, Grenada has lush landscapes, stunning beaches, and a distinct Caribbean charm.
As your Caribbean vacation comes to a conclusion, you'll return home with memories of beautiful beaches, diverse cultures, and the wonderful friendliness of the Caribbean people. Whether you choose to visit one island or bounce from one to another, the Caribbean guarantees an outstanding vacation experience, and the memories you make will last a lifetime. From the serene environment of Dasmarinas Cavite Subdivision to the tropical splendor of the Caribbean, this itinerary is sure to inspire your next vacation journey. So pack your luggage, apply sunscreen, and prepare for the trip of a lifetime to the Caribbean!
Related Blog: What it's Like Living the Island Bliss in Caribe at The Island Park Dasmarinas