Buying a new condo in Las Pinas is quite a journey. But settling down and turning such a blank canvas into the perfect home is also challenging and could be intimidating at first glance. Despite that, this also symbolizes new beginnings and a fresh start toward reaching new goals and opportunities in the city.
For instance, although moving into a new space in the bustling city of Las Pinas can be overwhelming, it can also be a great kick starter. Now, after acquiring a condo in Las Pinas, what's the next step? How should you make your condo living room cozy and homey? What are some fun condo living room designs or condo interior design ideas that you can integrate into your property? With that question in mind, here are some tips on how to upgrade a blank condo unit into one perfect, swoon-worthy home.
Here Are Some Condo Interior Design Ideas That Might Be Perfect for Your Aesthetic:
Personalize your condo living space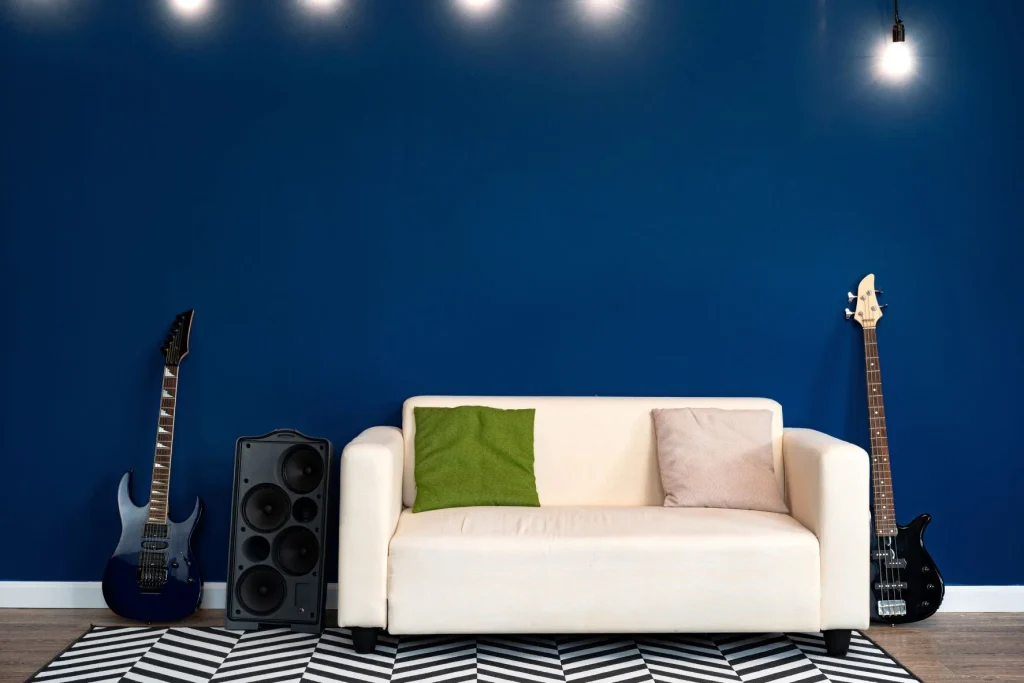 "To each their own." Every individual has their own taste and preferences in so many things, including aesthetics or how they want their place to look. As such, what matters is whether your space will feel like the perfect home to YOU, so personalize it based on your liking. You can consult various interior designers or perhaps do it yourself with the help of a free Pinterest app, Tumblr, or other download app and free interior design websites for some condo interior design ideas. May it be industrial, modern, chic, nature, summer-themed, colorful, minimalist, or a combination of a few of these–it is your call! You can even style different parts of your condo into various themes. For instance, you want to have a modern, minimalist condo living room design whilst you prefer a fun-colored office area with an accent wall to keep you motivated. You can decorate your space with some interior wall design, some throw pillows, polished curtain holdbacks, accent chairs, neutral anchor pieces, matte finish walls, and many others. Just see what home style you vibe with and try to bring it to life.
The tip, however, is to ensure that you can alleviate your small space to look bigger and not feel too stuffed, as what tends to happen when doing small condo interior design. Another way is to avoid dark colors on the walls and opt for neutral white walls or paint it anything else that is light on the wall. This opens up the space more while also providing better natural lighting that typical recessed lighting cannot offer.
Opt for space-saving storage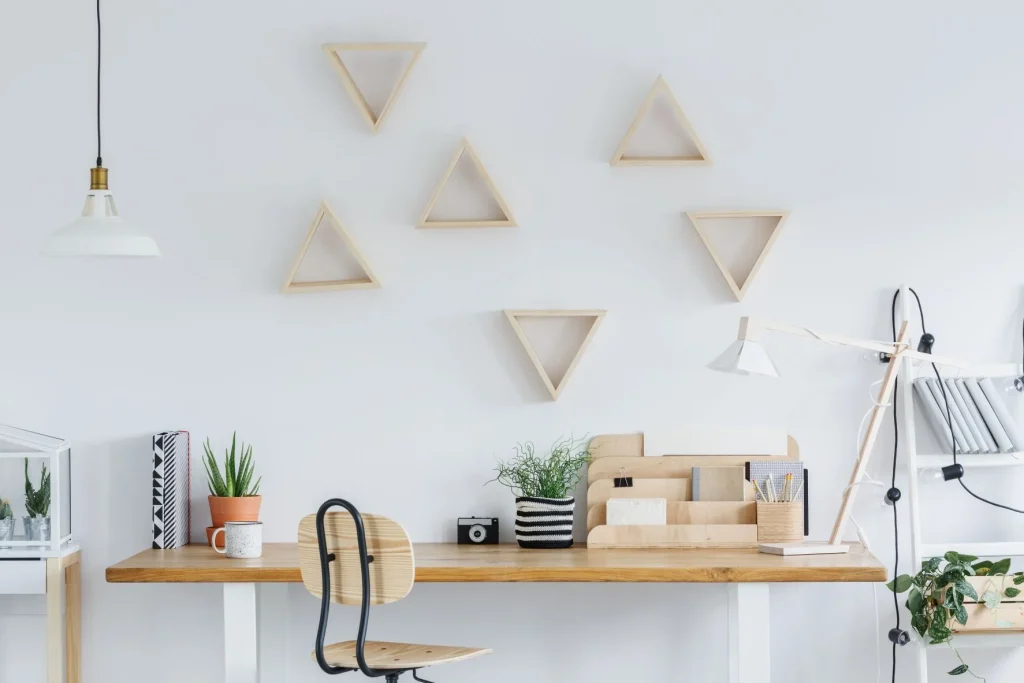 Because condos have limited space, keeping your things organized without looking cluttery can be tough, especially in your condo living room. Hence, opting for space-saving storage might just save you time, frustration, and of course, space. You can find storage that fits the aesthetic you are going for if you are a bit particular about that. There are various online websites and download apps you can visit to purchase this stuff, or you can opt to visit your local store. These are common items that will not give you a hard time looking for them.
Aside from storage bins, there are many other storage solutions to improve your small condo units, such as utilizing the area between the bed and the floor to store away clutter or other non-essentials, sticking command hooks behind doors where you can stuff coats, jackets, hats, or bags that can also become an interior wall design when kept tidy, or getting multi-functional furniture.
Tuck away non-essentials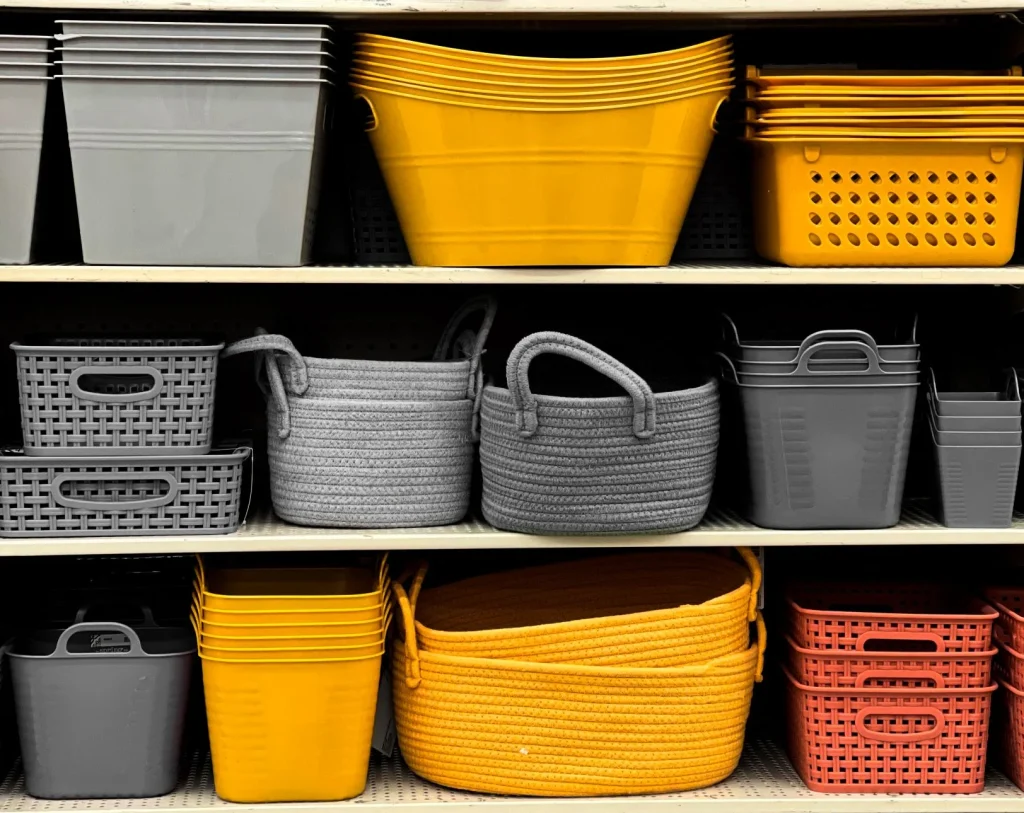 In relation to the aforementioned, tucking away non-essential stuff can also help save condo living space. Use the storage bins you have found on your local mart, online website, or download app. You can keep everything nice and tidy and away from plain sight that could ruin the vibe and unnecessarily occupy space. Things such as food can be stored in a closed cabinet pantry or storage bins, and utensils can be stored in a pullout rack, while shoes can be hidden behind doors or in a tucked-away rack.
Add mirrors to your condo interior wall design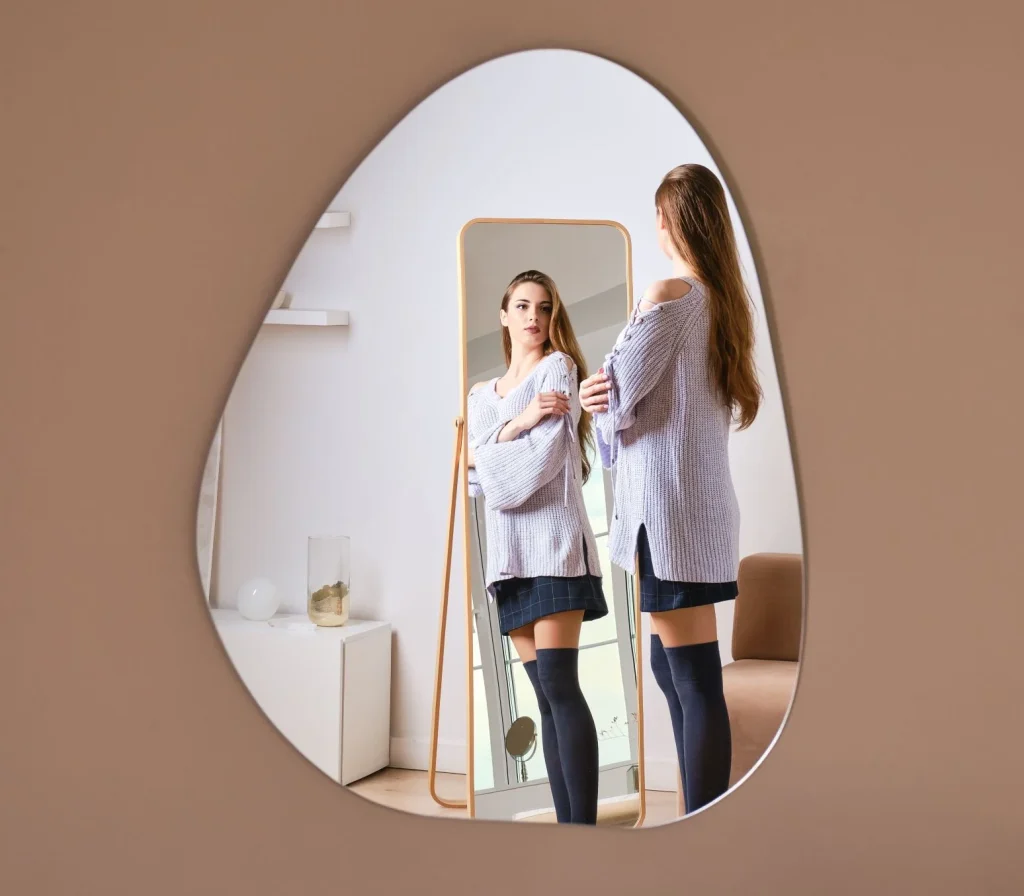 Adding mirrors into tiny spaces opens up the space and creates the illusion that it looks a lot bigger than it actually is. Adding mirrors will maximize natural light, making it seem more spacious, especially if placed behind a double bed or from across a window. Mirrors can also become a part of your accent wall if there is enough wall space. Other than that, built-in wardrobes with mirrored doors are ideal for modern condo interiors.
Tactical arrangement of furniture in your condo living room design
As a condominium unit is generally on the smaller size side, you can tactically arrange your furniture so it would fit together without the space looking too crowded and with enough space for you and guests to move around without bumping into or knocking over stuff. If you were to purchase new furniture, ensure accurate measurements so it could well on a certain corner of the room you want to put a certain piece or accent. You can also have fold-away appliances or furniture that can be removed or stored elsewhere when not in use, such as foldable tables and additional chairs.
Indoor plants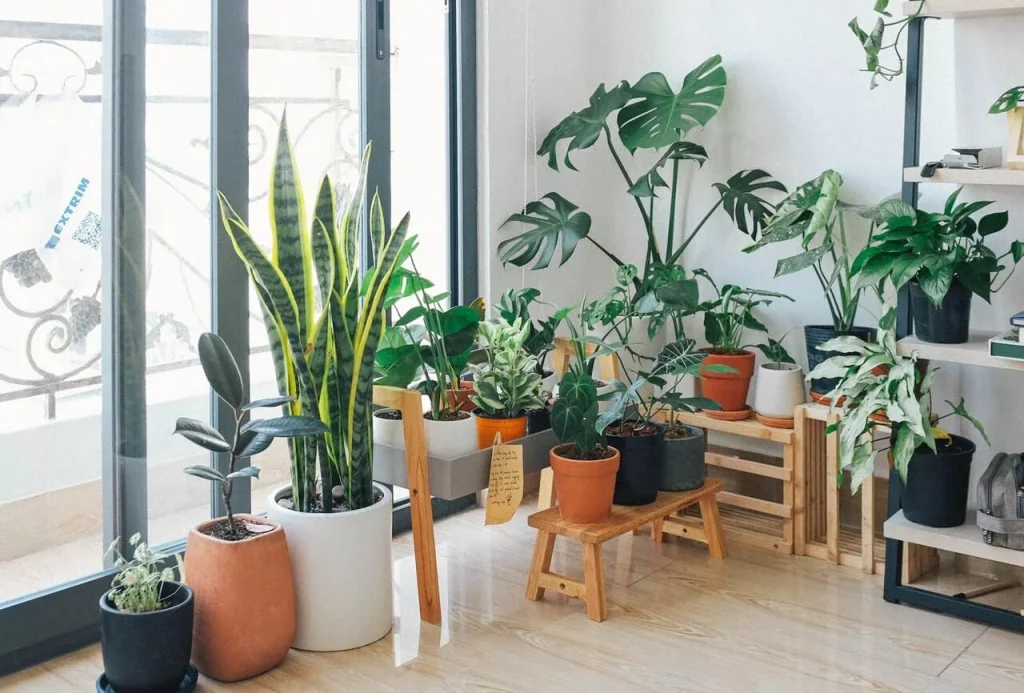 Plants bring life to a room and make it feel more welcoming. Aside from the aesthetics it serves, it also has several health benefits that certainly make them great interior design ideas. It improves moisture within the space and raises humidity levels. It also provides cleaner air, removing pollutants from confined air. Aside from these, indoor plants are good mood boosters, reducing the risk of depression, anxiety, and stress. It also helps improve productivity and memory, as well as reduces the possibility of catching airborne and respiratory illnesses such as colds, dry coughs, and sore throat. Conveniently, house plants can be styled in various ways: it can be an interior wall design, a chandelier style light hanging from the ceiling, placed on floating shelves, an additional spice on the kitchen island, or a condo living room design. Certainly, there is a place for indoor plants in your condo in Las Pinas!
Enhance lighting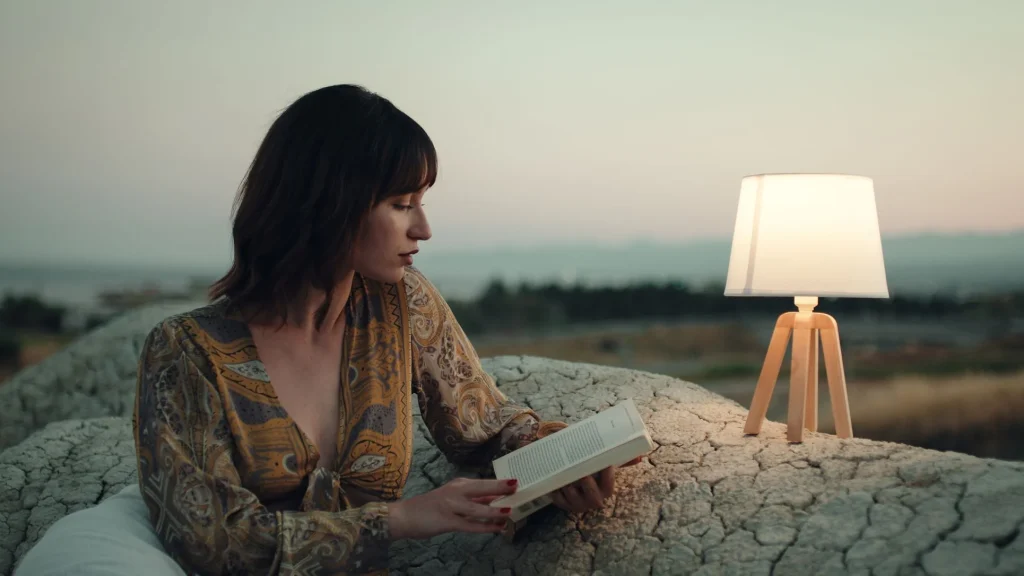 Aside from natural light, general lighting within the condo makes a great difference in making a space appear cozy and homey. Depending on your preference, you may want to have accent lighting or ones with a softer glow. You may also prefer to have a statement light or a layered light that can illuminate the condo living room or the whole space. But whichever type of lighting you prefer, you can keep overhead and task lighting in the space, but you might want to add smaller, ambient light that you can use most of the time.
Curate your perfect home at Hermosa in the city of Las Pinas
Finally, after learning a few tips on how to reach a condo's full potential, where should you find the perfect condo for sale in the Philippines? Well, about that…
Crown Asia offers you the Hermosa, an exclusive condominium village offering condo for sale in Las Pinas that is in close proximity to NAIA, Makati City, Manila Bay Area, and other progressive cities, business district hubs, and top locations around the Metro. The Hermosa is a modern condominium village with resort-inspired amenities such as a function area and a swimming pool. This condo in Las Pinas is strategically located near retail hubs and commercial and entertainment establishments such as shopping malls. The Hermosa community is within the Vista Global South township development, just 15 minutes away from the airport and bay area. With its accessibility to major and essential locations, it is ideal for most young professionals or those wanting to settle in a condominium space that is not too far away from the opportunities in Metro Manila but is far enough from the hustle and bustle of the fast-paced city.
Consisting of 6 mid-rise buildings with a total of 1,147 residential condo units, offering pre-selling, Studio, 1-Bedroom, and 2-Bedroom unit configuration spaces, this might be the perfect home for you where you can freely let your creative juices out, establish your own visual space, and bring your condo interior design ideas to life!
Related Blog: Modern Interior Designs Ideas for Your Condo