The latest data from Colliers International, an investment management company, has been released. This report included various sectors in the real estate industry, including office, residential, retail, and more. So, before you lock-in on that RFO House and Lot you want to buy, you might want to consider reading this first.
Although There Are a Lot of Types of Real Estate, You Might Want to Check Into Residential Real Estate This Year. Here's Why:
1. The Philippine property market is expected to rebound this year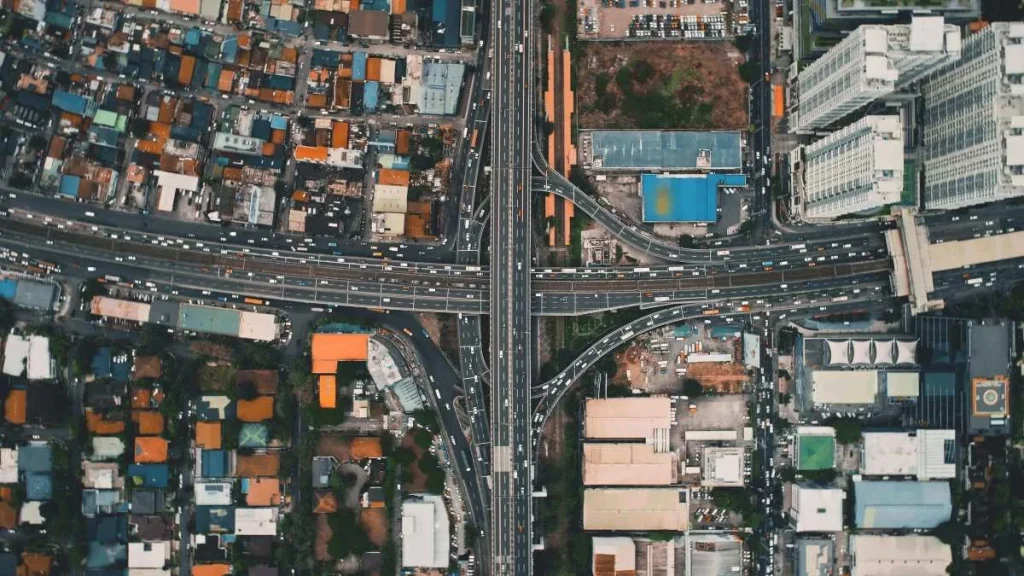 In 2021, reports about the decade-long housing market boom ended because of the economic recession caused by COVID-19. According to Colliers International's report for last year's first quarter, the average price of a luxury 3-bedroom condo in Makati fell by 20.2% to PHP 196,410 per square meter. When adjusted for inflation, the prices fell even more by 23.6% in Q1 2021.
Fortunately, we're facing a full 180 from last year's first quarter. This year, the property market is projected to rebound in 2022.
According to Collier International's latest report, both local office and residential property sectors will most likely recover from the disruptions from last year. This is due to the gradual opening of the economy and the continuous rise in vaccinated individuals. Data from the Department of Health showed that there are about 41.5 Filipinos who were already fully vaccinated last December 13, 2021, which accounts for 54% of the country's population.
For office markets, it is projected to reach a supply of 723,400 square meters, with the office rental market increasing by 3.8%. Surprisingly, despite the now prevalent work-from-home setup, some companies are still looking for office space across the country. These companies include Shopee, Grab Philippines, Chinabank, Nu Skin Philippines, Asian Carmakers, and other logistics firms. However, as current occupants still continue to vacate office spaces, Colliers projected a 17.8% vacancy rate.
Meanwhile, the improvement of the office market is spilling over to the residential market. According to Joey Roi Bondoc, the Associate Director and Head of Research of Colliers Manila, they're expecting an economic expansion that will support the demand in the residential sector, which includes pre-selling or secondary markets. Colliers International projected a 1.7% increase in the residential market, with a 17.3% decrease in vacancies. This is why you can expect to find the perfect RFO House and Lot for your family this year.
2. Completion of major infrastructure will benefit the north
Speaking of finding the perfect RFO House and Lot, the north is expected to become an attractive residential investment destination. Because in the next 12 to 36 months, major infrastructure projects are expected to finish, including the North-South Commuter Railway, the Central Luzon Link Expressway (CLLEX), and the NLEX-SLEX Connector. These infrastructures will make traveling to and from Metro Manila way easier.
As a cherry on top, these projects will be complemented by the Bulacan International Airport in 2026 and the expansion of the Clark International Airport. These projects are expected to raise land values outside Metro Manila.
Not to mention, as the population of the north continues to rise, other ongoing township developments can make living in the north even more attractive for new homeowners. Some of these projects include Rockwell's Nepo Center in Angeles, Pampanga, which will be a 3.6-hectare mixed-use community with four mid-rise residential towers, retail components, and a Powerplant Mall.
Meanwhile, Megaworld's Northwin Global City spans the municipalities of Marilao and Bocaue, Bulacan and will be the first metropolitan hub in Bulacan. It will feature its own themed commercial district, hotels, malls, schools, high-rise condominiums, and more. Thanks to the Northern Luzon Expressway (NLEX), this will only be 20 minutes away from Metro Manila.
All of these are partly caused by the decentralization program of the government, whose goal is to improve service delivery by developing efficient and transparent local governments through financing and resources. This should push more developers to launch more projects in provinces.
3. Millennials account for the majority of home seekers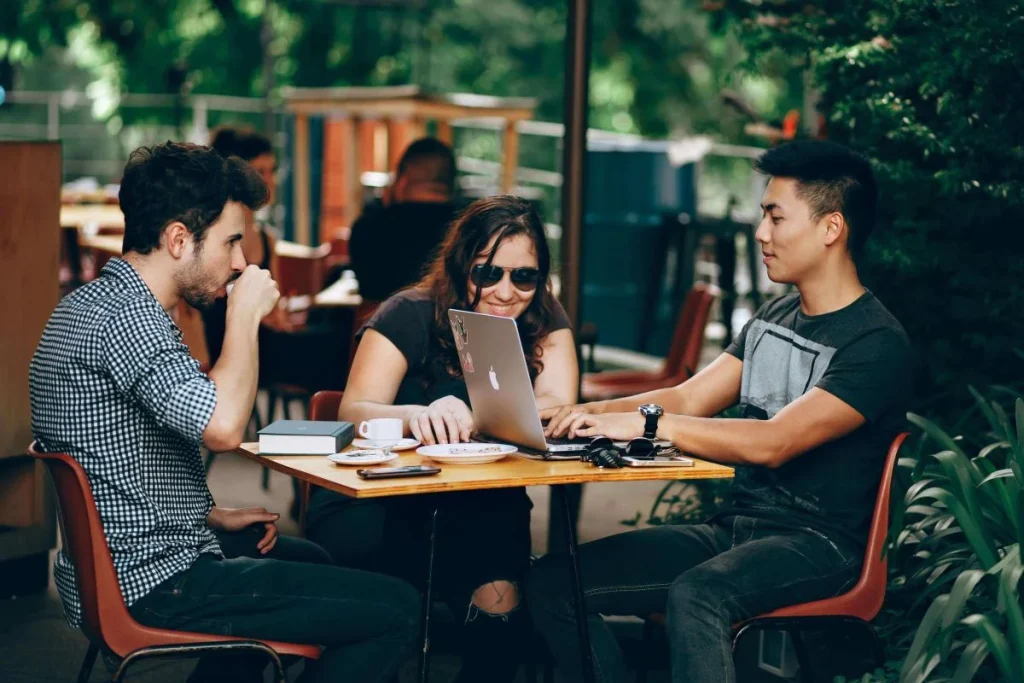 Aside from the decentralization program, another reason behind the gradual growth of areas outside Metro Manila is the rising purchasing power of the residents, specifically in Cavite, Bulacan, Pampanga, and Laguna.
This encouraged developers to invest in malls, residential condominium buildings, recreational facilities near offices, and more. So, if you're looking for an RFO House and Lot, finding one in these locations may be the best idea for you, long-term.
In 2020, Lamudi released their 2020 Real Estate Sector Outlook, which is in partnership with Colliers International. They found that the majority of home seekers are millennials aged 25 to 34 (43.95%), followed by the 35 to 44 age group (16.9%), and the 18 to 24 age group (12.7%). Moreover, data from the Philippine Statistics Authority (PSA) showed that millennials are 28% of the country's entire labor force.
According to Colliers' report, they believe that this millennial labor population will sustain demand for integrated communities. The development of building offices that are near condominiums, malls, hospitals, and schools will satisfy this generation's demand for ease of access and mobility.
4. An increase in Overseas Filipino Worker remittances may increase residential demand
Meanwhile, aside from the current labor force within the country, other countries (especially first-world countries) are quickly boosting their economies. This is particularly beneficial for Overseas Filipino Workers (OFWs) as they can remit more cash into the country.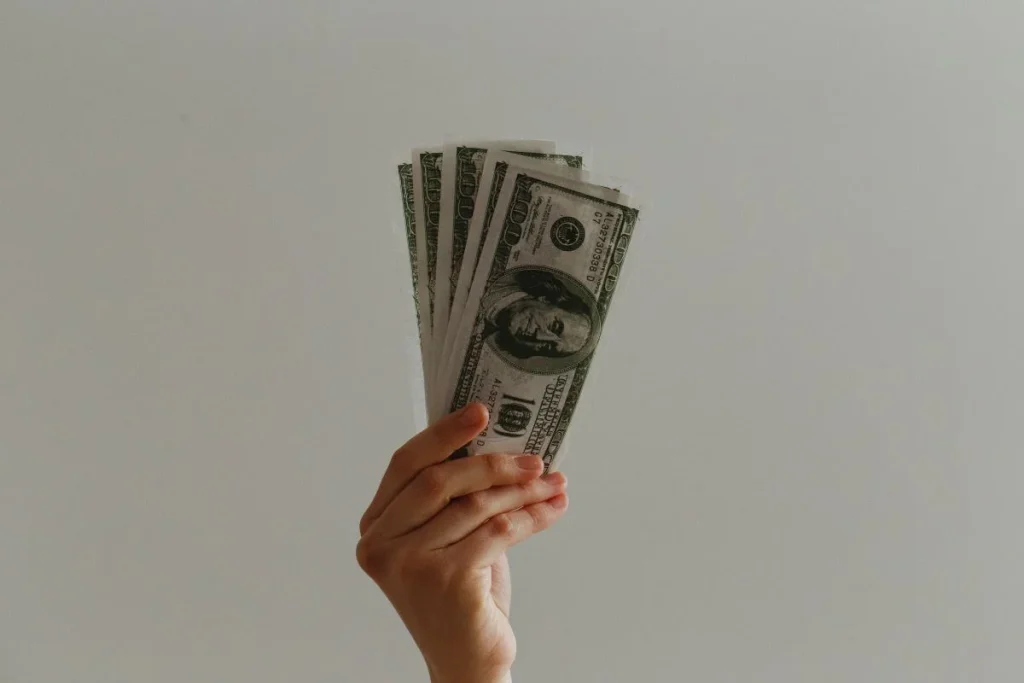 According to a report from Inquirer.net, the Bangko Sentral ng Pilipinas (BSP) reported that remittances in January to November 2021 reached 31.59 billion USD, compared to the 29.99 billion USD in the same period in 2020. In November 2021 alone, the BSP found a 4.8% growth compared to November 2020. For 2022, BSP forecasts a 4% growth in remittances.
Colliers sees this growth in remittances to increase residential demand. According to the Manila Times, OFWs invest in real estate for long-term investment. Many OFWs still look to settle down where they were born and raised, all while providing their children with properties they can benefit from in the long term.
This growth in remittances is also paired by the OFW Reintegration Program of the Overseas Workers Welfare Administration (OWWA) of the Department of Labor and Employment (DOLE), which aims to streamline the return of OFWs into Philippine society. This program aims to help with financial literacy, entrepreneurial development, business counseling, and the "Balik Pinas! Balik Hanapbuhay! Program," which is a livelihood assistance.
The program also ties up with banks like Landbank to provide business opportunities through credit assistance for OFWs, specifically for projects in franchising, construction, trading, rental, and more.
5. New condo units may cause a continued increase in average vacancy rates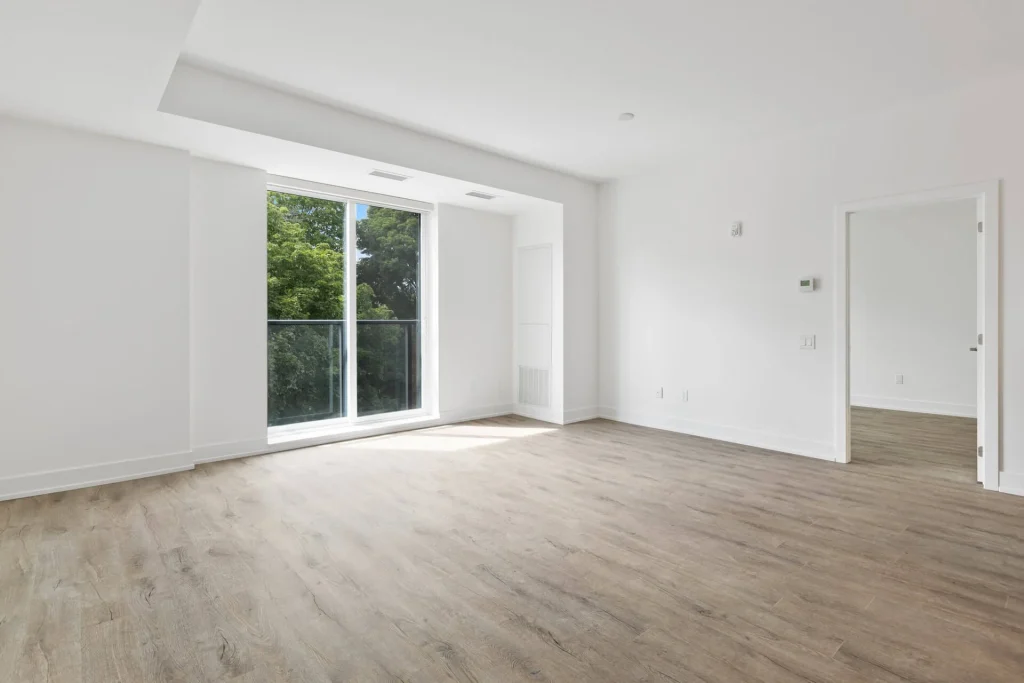 Speaking of rental projects, one of the most commonly bought properties used for rental business are condominiums. Unfortunately, because of the continued growth in the number of condo units available in Metro Manila, this also means that the average vacancy rates may also continue to increase, according to Colliers. However, they do see this receding in 2022 due to the recovery of office leasing.
So, it comes to no surprise that it's quite easy to look for condos in Metro Manila.
According to previous reports from Colliers, they expected a 33% increase to the amount of units in 2021 compared to 2017, amounting to 142,000 units. This year, they project a delivery of 9,700 new units, which is an 18% increase compared to 2021's 8,200 units.
So, it may be a good idea to invest in them while supplies last. Because according to Lamudi's 2022 trend projections, they're seeing a strong demand for condos. This could be attributed to the "return to the office" trend, which is expected to happen this year.
6. "Return to the office" can boost residential real estate
Also according to Lamudi's data, office workers are looking to buy condos near their workplaces. On the other hand, the gradual return to the office trend can also be taken advantage of by property investors by buying units near business capitals to accommodate professionals who want to rent. Lamudi says that more than half of their leads for rentals were in the 5,000 to 30,000-peso range in 2021, which can be a reliable passive investment.
Moreover, according to the Philippine News Agency (PNA), office demand is expected to continue to grow because of information technology businesses and the business process outsourcing industry. The reason being, despite challenges caused by the coronavirus, it has been found that companies are still looking for office space across the country.
Additionally, more and more companies are looking to transition to hybrid work setups in 2022. According to Inquirer.net, Dutch bank ING has been pilot-testing a work arrangement that lets employees work in the office for four days and work remotely once a week — even before the pandemic started. Now, they're looking to give their employees the option to work either in the office or at home.
This hybrid work setup is seen to increase enthusiasm since employees are not boxed in their offices. Many businesses are already preparing to shift from work from home to hybrid work arrangements. According to Colliers Q3 survey last 2021, 34% of the respondents said that at least 50% of their labor force will return to the office in 2022. The majority of the respondents are leaning towards the hybrid working model compared to 100% on-site or full work from home.
7. Landlords to add value-added features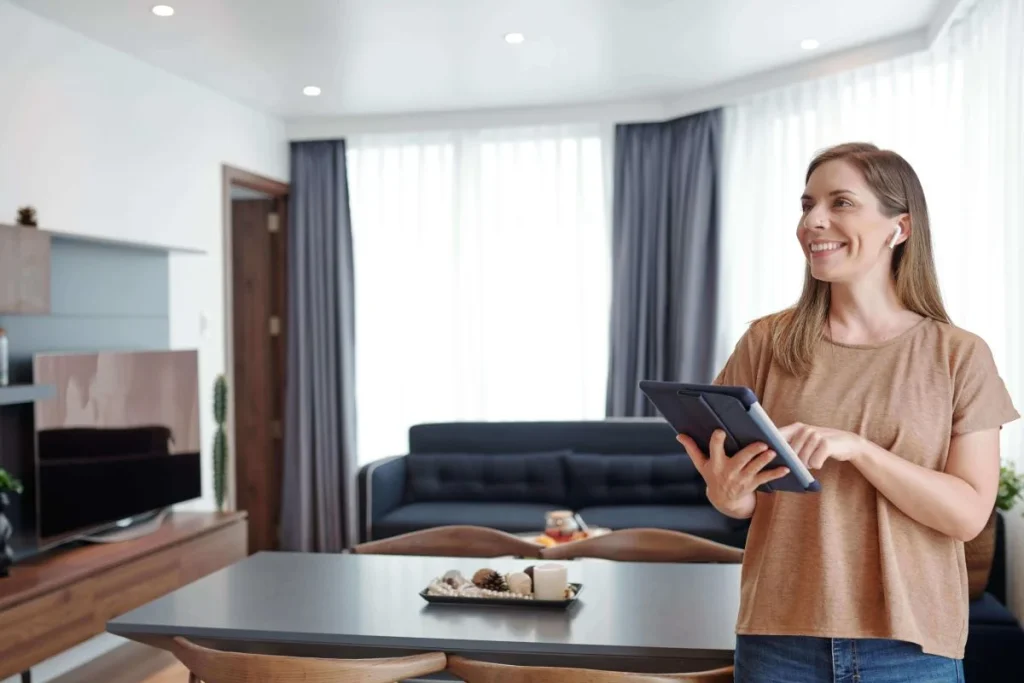 As the office real estate is expected to bounce back this year, Colliers also sees a more green and future-proof office demand. More landlords and occupiers are starting to embrace healthier and sustainable office spaces.
Brought on by the pandemic, there will likely be a heightened preference for natural lighting and buildings that optimize air quality. Colliers sees that in the next three to five years, sustainable features like these should improve utility and talent acquisition cost savings because it has a direct contribution to the health and productivity of the workforce.
According to Colliers' report, from 2021 to 2023, there will be about 40% of new supplies for WELL-certified buildings and Leadership in Energy and Environmental Design (LEED). Most of these buildings will offer curtain wall systems with thermal insulation, lower density ratios, vertical gardens, touchless elevators, UV disinfection lifts, and filtered air circulation systems.
Right now, some of the LEED-certified residential buildings include I-Land Residences Sucat, The Grand Midori Makati, The Galleon, Arya Residences, Lucima, to name a few.
While LEED-certified buildings have environmental benefits, having one positions properties to the premium or luxury side. LEED-certified buildings in Bonifacio Global City (BGC) have 12.5% higher lease rates than non-LEED buildings.
8. Co-living will continue to rise
Co-living is a residential community model that accommodates three or more people who are usually biologically unrelated. Generally, this concept is a type of intentional community that involves people who share a house with other people with similar values or intentions.
Now, with the traffic situation in Metro Manila becoming worse and because of the increase in costs, co-living spaces became an important solution for employees who want to live near central business districts without having to pay extremely high leases or buy condo units.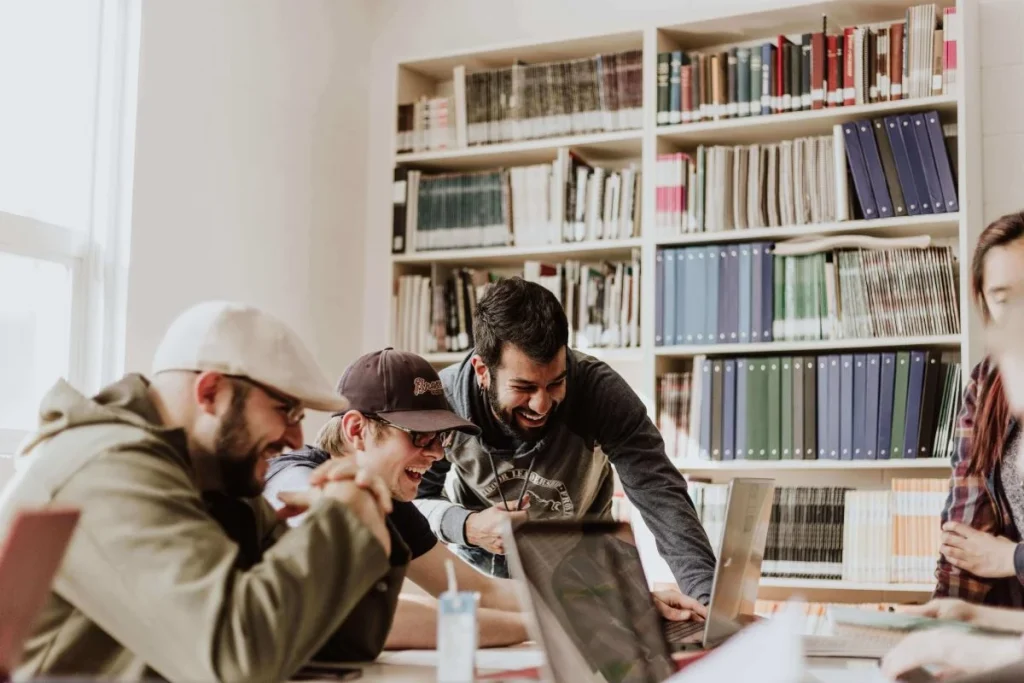 According to Colliers, co-living will continue to become a popular option. In fact, in September 2021, they recorded 7,200 co-living beds in key business hubs. They are projecting an increase of about 6,000 beds in these areas in 2022 to 2023, with the Bay Area accounting for more than 50% of co-living supply.
Moreover, Colliers also found that co-living operators found ways to make their spaces more attractive to retain tenants. Some offer free housekeeping and laundry services, while some operators offer flexible workspaces. If you own a co-living business, you should also provide attractive lease terms, like discounts for long-term contracts.
Co-living may be an even more attractive option for millennials who want to live in the same space with their friends. If you own an RFO House and Lot, you can consider converting that into a co-living space if you think your property is in a strategic location.
Related Blog: 2022 Philippine Economic Outlook