As you think of building your own family, finding the perfect house comes to mind next because there is no denying that families are slowly realizing the importance of having a space that they can call their own. Owning a place doesn't just save you time and money but also lessens the hassle of renting and moving from one place to another.
And in choosing the perfect home size for your modern family, there are a lot of things that need to be considered. Such things can include the budget, accessibility, nearby establishments, your preferred house design, and the lot area of the house itself.
Nowadays, modern home plans don't just include the aesthetics of the space but also the home area. It went from only considering the whole look and vibe of the house and lot in Cavite to paying much attention to the space and functionality—continuously on the lookout for a home that will be a worthwhile investment.
When building your own modern family, you don't just think of a space that can only fit you and your spouse, you also need to consider your future kids in your house plans. From the design and layout of the house the perfect space that can comfortably fit everyone which can be found in a house and lot in Cavite.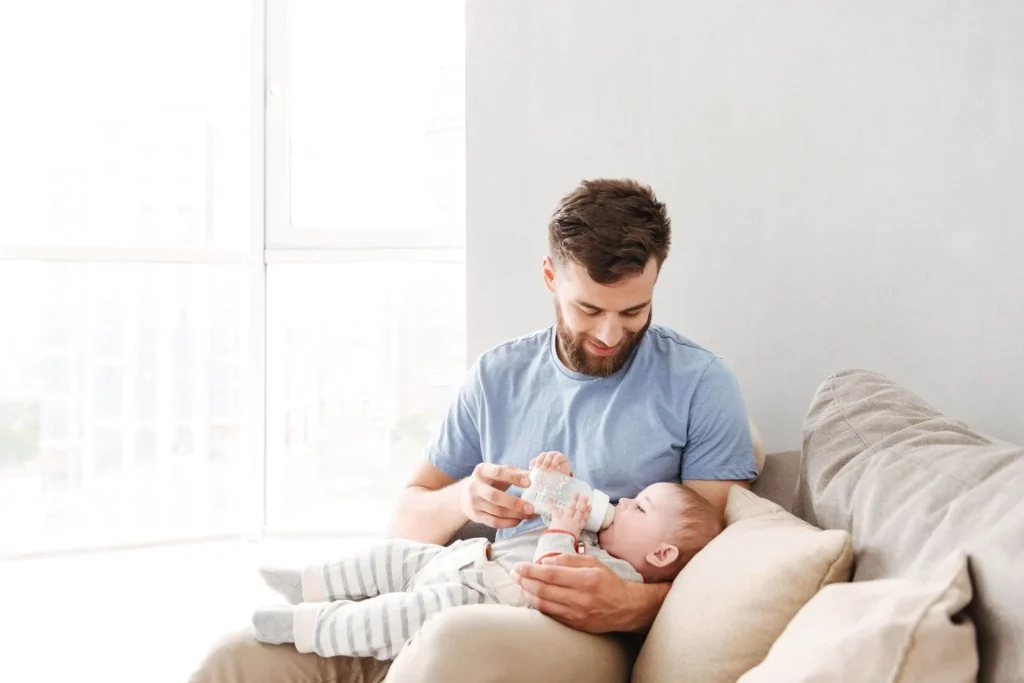 What Is the Definition of a Modern Family?
The modern family in today's time is a more inclusive type of familial relationship. Rather than focusing on blood ties only, the modern family is more bonded with love, shared values, and support which makes the foundation of the family a lot stronger.
Modern Families take various forms which include single-parent households, blended families, same-sex couples with children, multigenerational households, and cohabiting partners without marriage.
Modern family transcends traditional boundaries to which they are considered as adaptable and open. But just like traditional families, modern ones also believe in shared responsibilities and decision-making that form a harmonious and healthy familial relationship.
Ultimately, they are the ones who believe that love and family come in various forms of relationships and structures which makes a modern house a home rather than just walls, doors, and windows.
Living Comfortably in Your Perfect Home Size
And just like how you found your perfect pair in love, you'll surely find the perfect home size that can fit you, your spouse, and your future children. Here are some of the different home types that you can choose from, which vary from floor plans to the overall exterior and design of every room in the house.
Bungalow
A bungalow house is a single-story cottage style with a low horizontal design. It has a wide front porch or veranda that welcomes you inside the house. The floor plan of this type of house makes everything accessible and convenient since every room and division in the house can be found on one floor only. The Living room, dining room, as well as kitchen, and rooms, share a space in its horizontal-styled home.
This is the perfect home size if you are a family of three. Even though the space is not as big as other types of houses, rest assured that everything is still functional. This type of house makes living spaces interconnected, flowing from one into another which fosters family interactions and closeness.
Despite not offering much space, the bungalow provides a cozy, charming, and practical atmosphere.
Duplex
A duplex is a residential unit divided into two different units sharing the same lot. The units have different separate entrances and living spaces, providing homes for different sets of modern families. The duplex layout is known for being identical, in terms of its floor plan and overall design but in some cases, some features are different from others. However, even though there are different units, the different owners will be sharing the ownership of the lot.
Compared to other house types, a duplex is relatively affordable. Another advantage is that it can be a source of passive income because your family can live in one unit while the other one can be up for rent. This type of home is perfect for a modern family of 4 or more. It has the right space that makes the families interact and bond whilst not compromising privacy.
Townhouse
80% of Filipinos in their mid-thirties or those who are starting to build their own family prefer to invest in townhouses nowadays. Townhouses are multi-story structures that offer privacy while enjoying shared amenities and a communal setting.
Modern families that consist of 4 members or more can live comfortably in the space of townhouses. Since they share a wall structure, neighbors are closer which can nurture a good neighborhood relationship.
Rowhouse
A rowhouse is a residential space with continuous rows of houses that share a common side wall. The houses have mirrored architectural styles, designs, and sizes. Although they have to share a side wall, rowhouse units still have their own entrance and sometimes a small yard on the front.
It is perfect for couples starting their own modern family. Just like other house types, a rowhouse has its own living, kitchen, dining, and room spaces catering to a more comfortable living for its owners.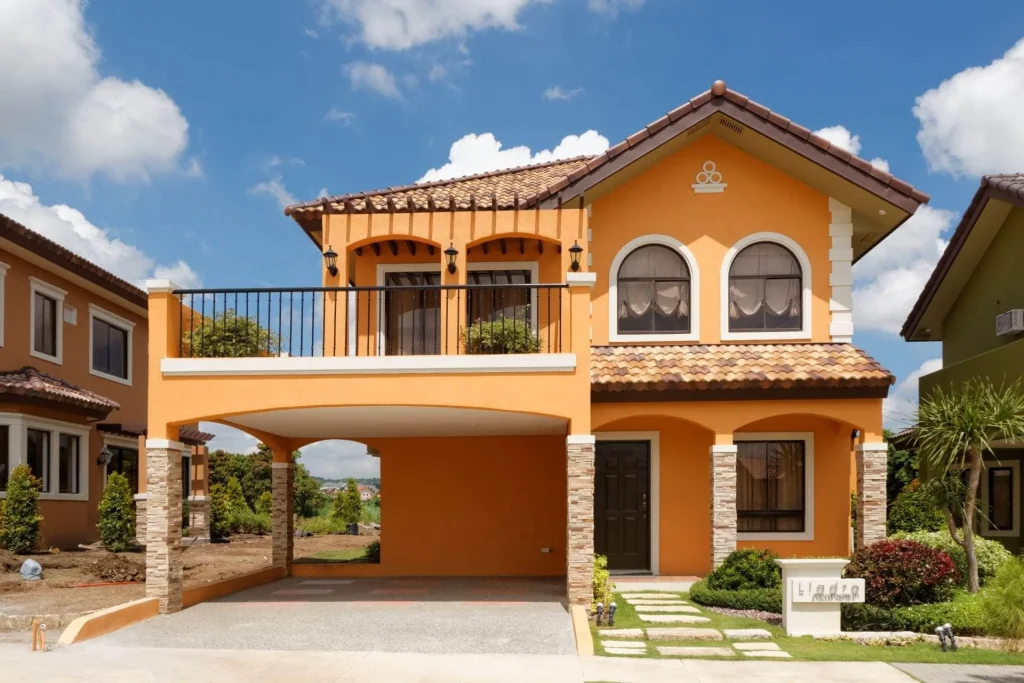 Single-detached 2-storey
A single-detached 2-story is a standalone property. This means that it does not share a common wall or is not attached to any other residential property. With its two floors, more privacy and functional space can be enjoyed by your family.
The traditional architectural design of a single-detached 2-story house is the kitchen, living room, dining room, and bathroom can be found on the first floor while bedrooms, another bathroom, and a spare room can be found on the second floor. Its outdoor space is relatively more spacious than other home types which usually have a front and backyard, and sometimes even a driveway and a garage.\
Since it's a 2-story house, one of its edges among other house types is that it has a relatively large space. Moreover, since it is not attached to other houses, you have the freedom to customize and modify the home according to your preferences.
Read more: Things to Know When Buying Property in the Philippines