photo from: facebook.com/evialifestylecenter
Nestled within the bustling heart of Evia Vista City in the Philippines, and conveniently close to people who choose to buy a house and lot for sale in Bacoor, Cavite, there lies a culinary gem that beckons all food enthusiasts and coffee aficionados alike – the enchanting St. Marco Cafe Evia. With its warm and inviting ambiance, rich Italian heritage, and delectable offerings, this cafe has quickly become an irresistible haven for those seeking a memorable dining experience. This article tackles why one should try San Marco Cafe, and why one can be a fan of Italian food even if he/she didn't before.
Italian-Inspired Indulgence: San Marco Cafe at Evia Lifestyle Center
Evia Lifestyle Center, strategically situated along the Daang Hari Road in Almanza, Las Piñas, is home to this culinary haven that is creating quite a buzz among locals and visitors alike. A seamless fusion of modern style and rustic charm greets visitors as soon as they enter the cafe. The intricate details, reminiscent of a quaint Italian bistro, transport patrons to the charming streets of Italy.
Get Ready to Love Italian Food – Even if You Didn't Before!
"But I truly don't like Italian food", a person might object. For Filipinos, delving into the world of Italian cuisine offers an enriching culinary experience that goes beyond mere gastronomy. Nowadays, through the help of social media, people can be more familiar with Italian cuisine. But even with the abundance of restaurants that offer Italian food, San Marco stands out. The allure of Italian food lies not only in its delectable flavors but also in the commonalities it shares with Filipino fare, making it a journey worth embarking upon.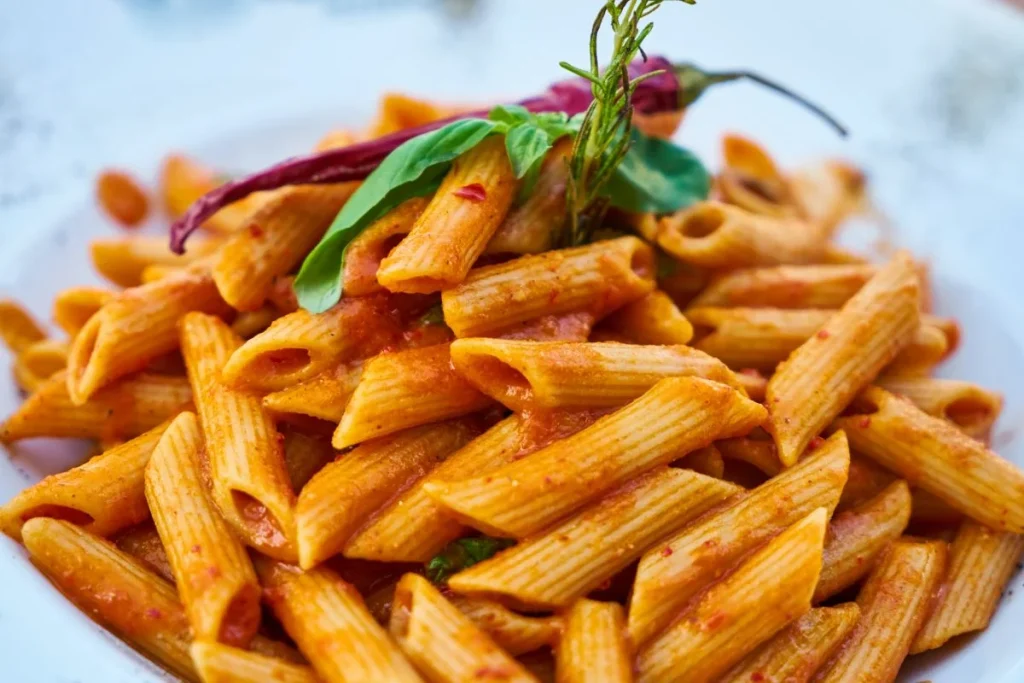 Italian cuisine boasts a remarkable diversity that echoes the Filipino palate's appreciation for hearty and flavorful meals. Both cuisines celebrate the use of fresh ingredients, showcasing the importance of quality produce. This shared reverence for natural flavors creates a bridge between the two culinary traditions.
From pasta to pizza and risotto to ravioli, Italian dishes often feature a harmonious blend of simple ingredients that come together to create exquisite flavors. Similarly, Filipino cuisine thrives on the art of combining staple ingredients to produce savory dishes with a touch of complexity. This mutual love for creating sumptuousness from simplicity is a connecting thread that unites the two cultures.
Another point of convergence between Italian and Filipino culinary practices is the emphasis on communal dining. In both cultures, sharing a meal is more than sustenance; it's an opportunity to bond, celebrate, and forge connections. Just as "fiesta" embodies Filipino celebrations, Italian gatherings often center around the dining table, fostering a sense of togetherness.
Moreover, the deep respect for tradition resonates in both cuisines. Just as adobo and sinigang are passed down through generations, Italian families cherish handed-down recipes for dishes like lasagna and tiramisu. This shared value for preserving culinary heritage showcases the significance of food in maintaining cultural identity.
As Filipinos explore Italian cuisine, they embark on a journey that intertwines their own rich food culture with the elegance and artistry of Italy. This fusion of flavors and culinary philosophies enriches the Filipino palate and deepens the appreciation for global gastronomy. Trying out Italian cuisine becomes a bridge that connects two diverse yet harmonious worlds, allowing Filipinos to not only savor new flavors but also celebrate the commonalities that unite us all.
Unveil a Slice of Italy in Evia, the "Crown Jewel of the South"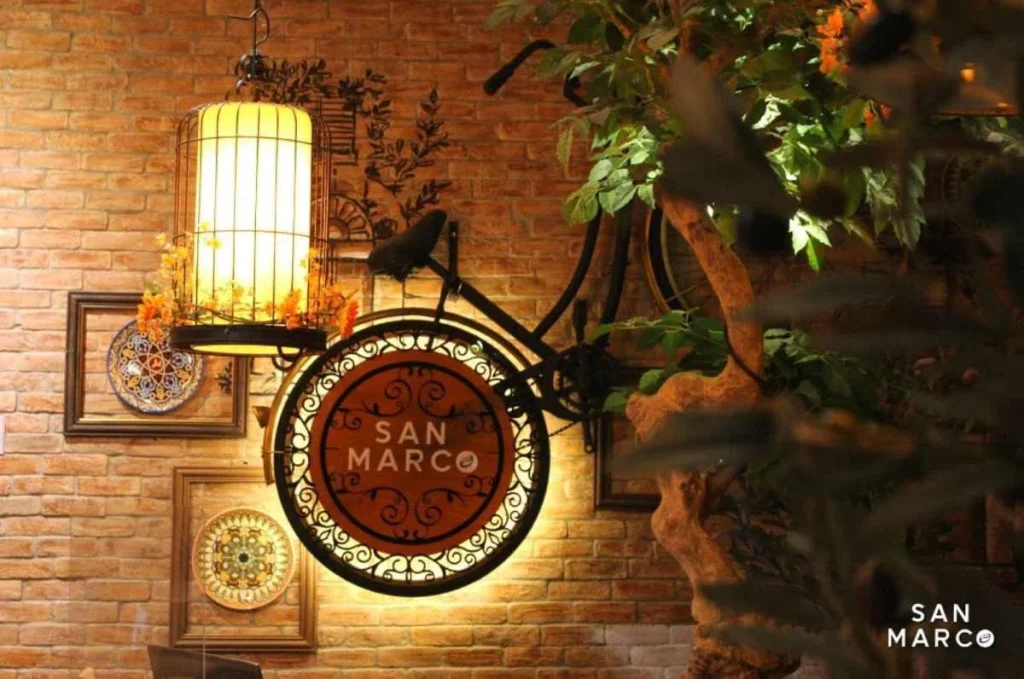 photo from: facebook.com/evialifestylecenter
Transporting you to the heart of Italy through its warm ambiance, aromatic coffee, and genuine Italian cuisine, St. Marco Cafe Evia captures the essence of a true Italian escape right at your doorstep. Named after the renowned Piazza San Marco in Venice, the cafe's rustic Italian interior, adorned with captivating floral arrangements and graphic patterns, creates an unmistakably Italian atmosphere. Indulge in an impressive menu that spans traditional plates of pasta, artisanal pizzas, and flavorful antipasti platters, all skillfully crafted to provide an unparalleled and authentic dining experience that's as close to Italy as it gets.
For those seeking exceptional dishes, the Chicken Truffle Gratin stands out as a must-try. This dish masterfully combines tender chicken, fragrant truffle, and velvety gratin sauce, creating a harmonious blend of flavors and textures.
San Marco Cafe's menu boasts a range of remarkable dishes:
Breakfast: Pancetta and Eggs, a classic combination of crispy Pancetta and creamy eggs.
Pasta: Parma Truffle Pasta, featuring homemade pasta with truffle oil and Parma cheese shavings.
Main Entrée: Herb Pork Chops, tender pork chops grilled to perfection with aromatic herbs.
Appetizer: Spin Art Dip, a creamy dip made from artichokes and savory seasonings.
Salad: Rustic Salad, a refreshing mix of greens, vegetables, and tangy dressing.
Pizza: Bacon and Mushroom, a thin-crust pizza topped with bacon, mushrooms, and cheeses.
Sandwich: Grilled Four-Cheese, a gooey and satisfying cheese sandwich.
Savor the Aromas: A Coffee Lover's Haven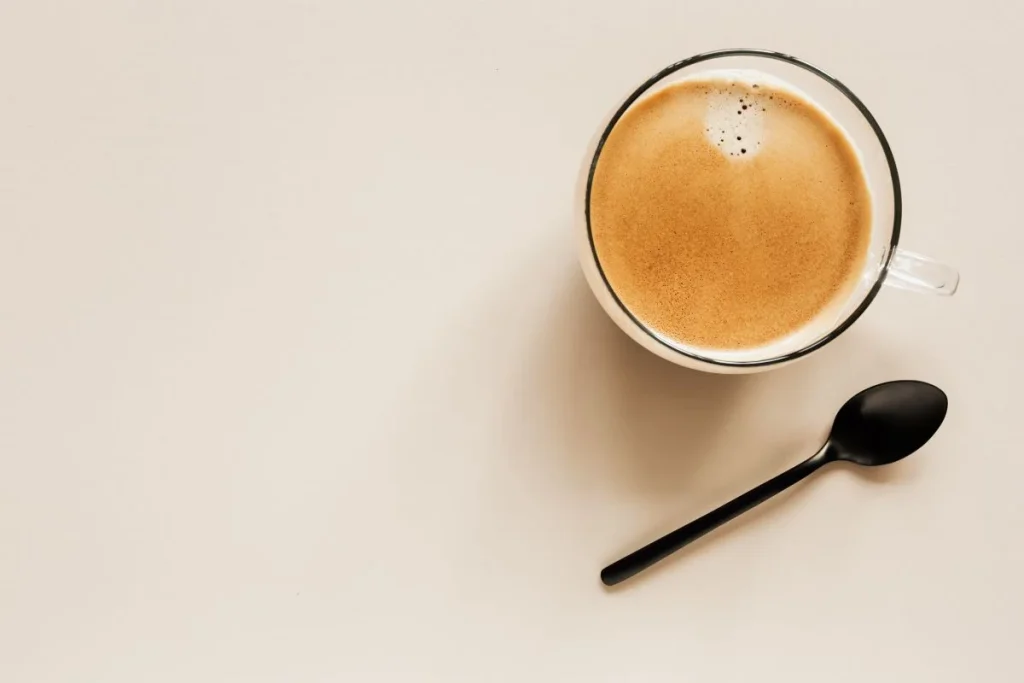 St. Marco Cafe Evia's richly brewed coffee is undoubtedly prepared with precision and care. The aroma of freshly ground beans fills the air, creating an irresistible allure for both caffeine enthusiasts and casual coffee drinkers. Whether you're in the mood for a classic cappuccino, a velvety smooth latte, or an indulgent espresso, every sip is a journey to coffee perfection. Its atmosphere is perfect if you just want to chill or have your laptop and grind for work!
Caffeine enthusiasts are in for a treat, as San Marco Cafe features an extensive selection of Italian coffee options. From their signature Café Monachella to the refreshing Iced Espresso Tiramisu, coffee lovers will be spoiled for choice. The cafe's balcony provides an al fresco dining experience, allowing guests to savor their coffee while enjoying a scenic view of Las Pinas.
A Toast to Elegance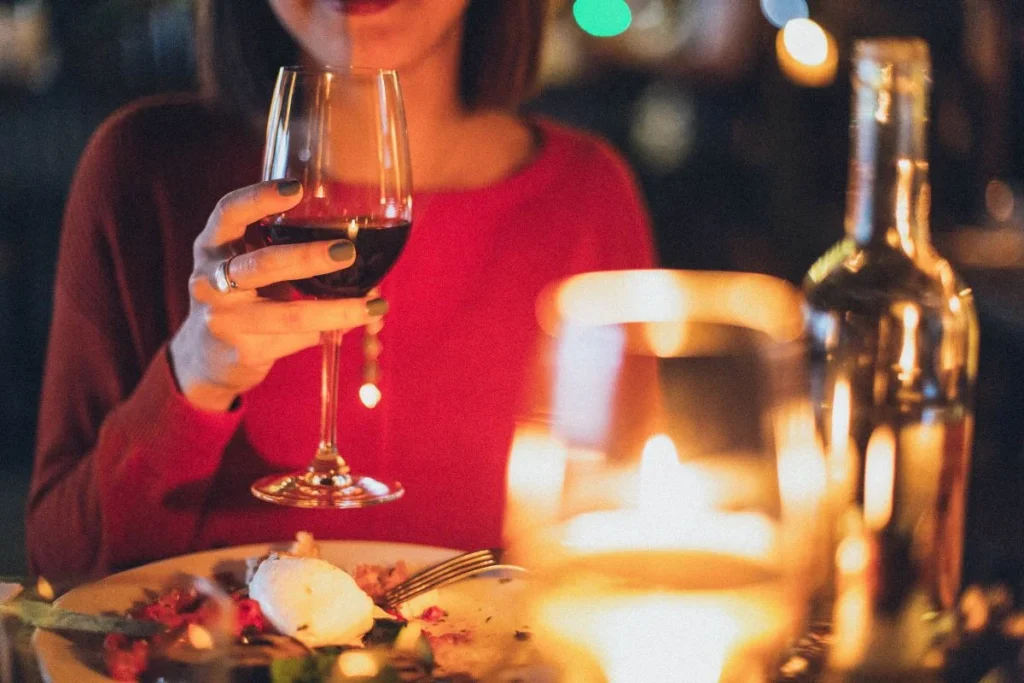 The cafe's wine selection is equally impressive, offering a variety of whites, reds, and bubblies. Notable choices include Domaine Drouhin Oregon Arthur and Roda Reserva Tempranillo Rioja. It may sound extravagant, but undoubtedly it is worth the price to pay to sip to experience fine wine!
Whether it's a romantic dinner or a leisurely lunch, San Marco Cafe provides an inviting setting for memorable experiences. Discover the richness of Italian cuisine and indulge in exceptional flavors at this charming cafe. For people who want to impress their partner for a first date, San Marco will never disappoint.
Final Thoughts
With a commitment to authenticity and exceptional quality, St. Marco Cafe Evia extends a warm invitation to all. Beyond its delectable dishes and meticulously crafted coffee, the cafe's welcoming staff, embodying renowned Filipino hospitality, ensures each visit is a delightful experience. Whether you're seeking solitude for work, cozy conversations, or friend-filled moments, this cafe caters to all your desires. As you savor every bite and sip, you embark on a true culinary journey.
More than a cafe, San Marco Cafe Evia is where Italian flavors intertwine with the Philippines' vibrant spirit. Looking for a destination that transports you to Italy's streets, tantalizes your taste buds, and offers an inviting ambiance? Look no further than San Marco Cafe Evia – it's not just a cafe, but a celebration of culture, flavors, and exceptional dining. Experience the magic and elevate your dining escapade.
Related Blog: A Guide to the Different Stores in Evia Lifestyle Center