The feeling of being awakened from your slumber really is something that we hate, civilized people lose control when hearing the sound and buzz of the alarm and constantly look for its snooze button. It is indeed another typical morning for everyone, and a cup of coffee is a perfect way to start the day.
Coffee is the world's all-time morning favorite beverage. It will take no longer than half an hour to prepare a bitter, sweet, flavorsome, and aromatic brewed drinking coffee. It also appears that drinking coffee can help individuals to feel less weary and gain more energy. Integrate the coffee with the lovely and cozy ambiance of a coffee shop, and it will be a splendid day for coffee lovers.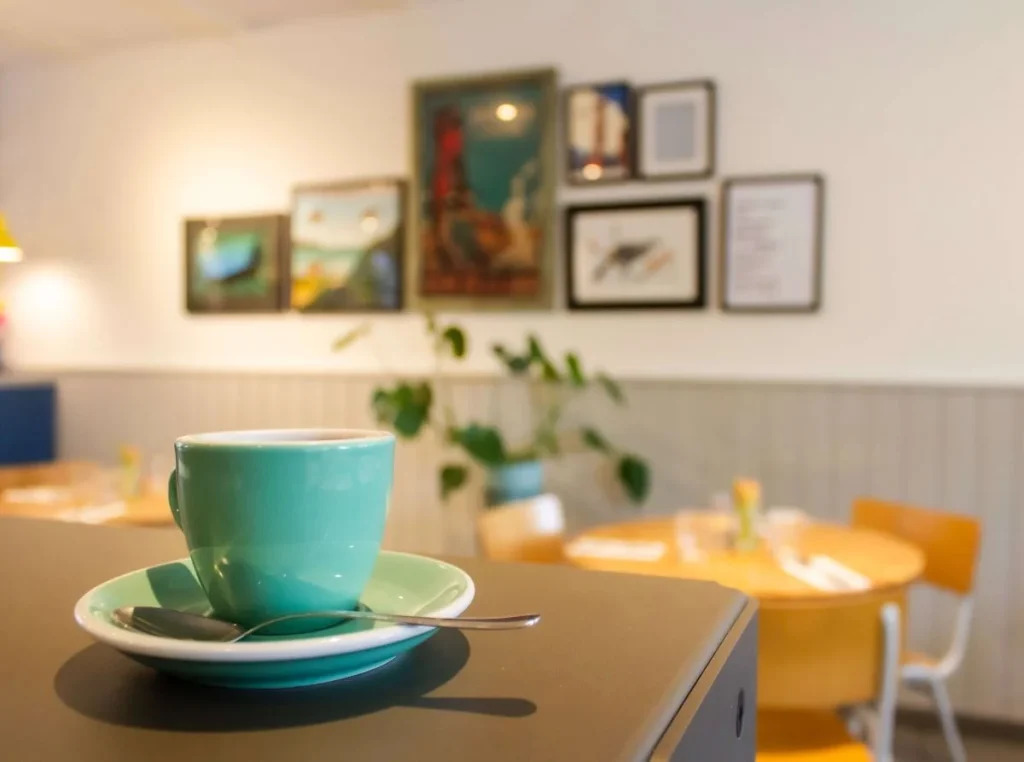 Taguig is a city in the Philippines' National Capital Region known for being the first to be heavily urbanized. The city is also known as Bonifacio Global City or often called The Fort or BGC in short and its towering condo in Taguig offerings. It is undeniably Manila's leading financial hub, beloved by many Filipinos and international visitors, and is one of the reasons why Taguig is one of Manila's most visited destinations. Likewise, a highly urbanized city must provide an ambiance and a wide range of menus of coffee shops to meet the needs of the public.
Without further ado, ready your phone for Instagram snaps, and let us take a glance tour of Taguig City's proud coffee shops.
Here Are Some of the Best Coffee Shops in Taguig, One of the Most Progressive Cities in the Philippines:
Harlan + Holden Coffee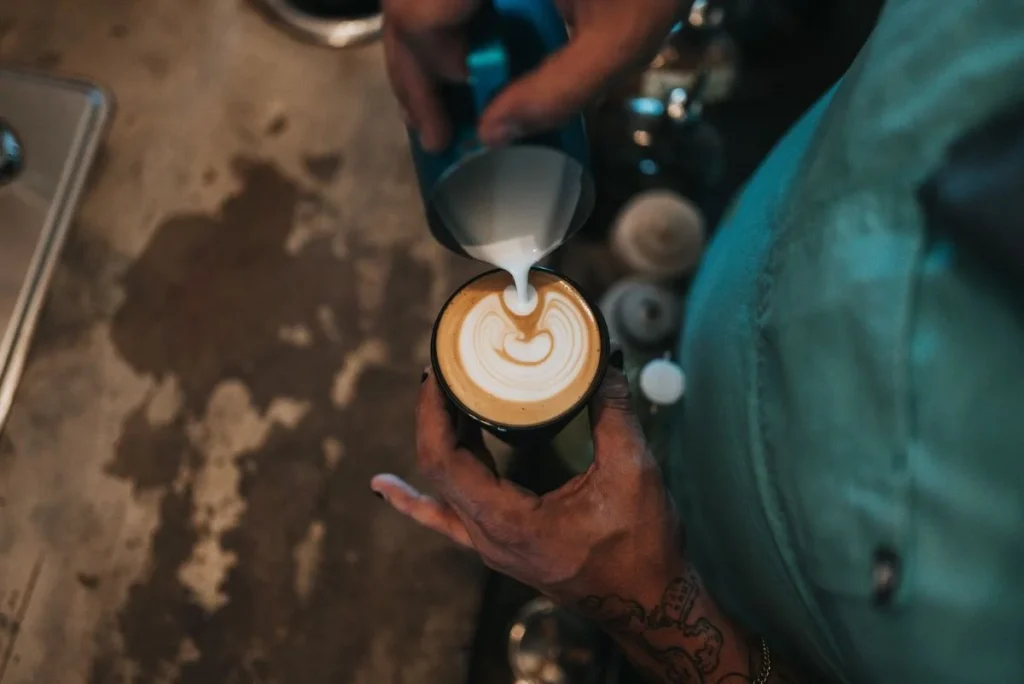 Harlan + Holden Coffee is a well-known coffee shop on 5th Avenue and Bonifacio High Street in the heart of BGC. The concept of structural glass walls might be alluring to those who are either catching up on work or meeting up with acquaintances. The moment an individual takes a step through the entrance, a tree inside the enclosed glass will warmly welcome them. There are no plated meals on the menu, only a modest selection of brews and pastries. Customers may choose among a variety of different coffee drinks as well.
A cozy coffee shop like Harlan + Holden Coffee cannot afford to lose behind modernity. The mentioned coffee shop proudly introduces its mobile application available on Google Play and the Apple App Store. Thus, Harlan + Holden Coffee can be pretty much both a virtual and dine-in coffee shop at the same time.
Caravan Black
Caravan Black is one of the earliest coffee cafes in Bonifacio Global City, specifically located at 4th Avenue and 27th Street of BGC. Caravan Black welcomes its customers with a stunning high-ceilinged notion of the coffee shop. The classic and timeless design inside also draws people in. What distinguishes this from other coffee shops? Caravan Black simply looks after their coffee—every step is handled with care. Black Caravan's menu offers a diverse selection of beverages, such as a sparkling Cold Brew Espresso for that morning catch or a rich and nutty Hot Chocolate to unwind from the hustle-bustle of the city.
Kuppa Roastery & Cafe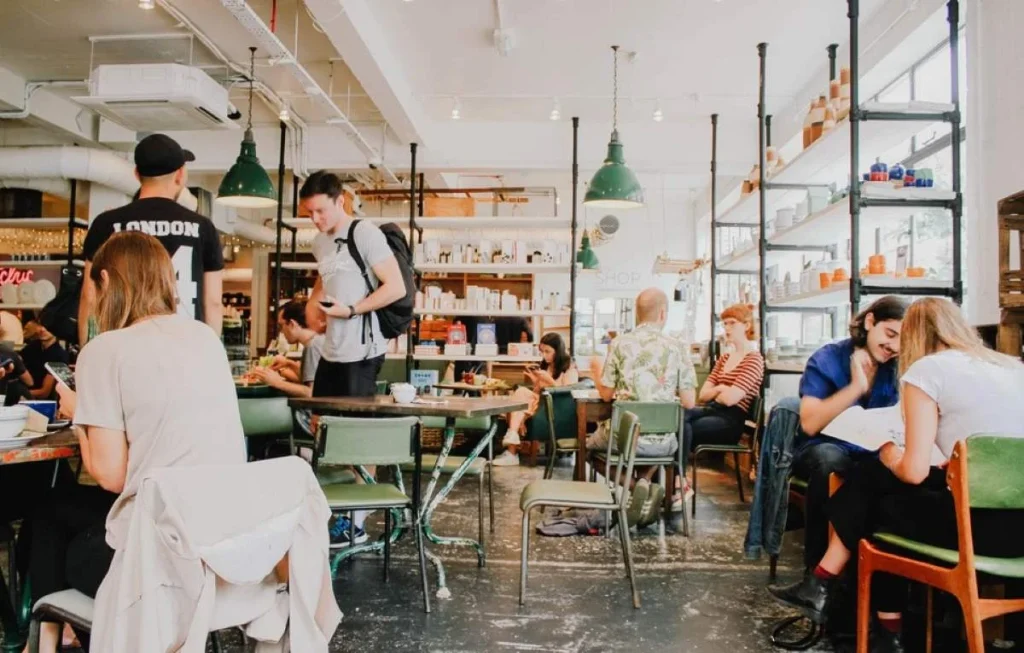 Kuppa Roastery & Cafe started its first serving in Bacolod City, Negros Occidental. Its popularity continues to grow as it opens its branch in Bonifacio Global City, Taguig. Kuppa Roastery 7th Avenue & Cafe covers a wide variety of freshly brewed coffee harvested from our local beans. Not in the mood to sip a coffee? Worry no more as they offer alternative drinks such as wine, tea, beer, and cocktails. The coffee shop also offers entirely local and non-local cuisine, such as kimchi fried rice, soup, pasta, Italian pizza, and even pastry delicacies.
Even looking for a place to get up ready in the morning or relax after an exhausting day at work, Kuppa Roastery & Cafe is a way to go to a coffee shop to experience them all.
Single Origin
Single Origin is an all-day neighborhood café and restaurant situated at Bonifacio High Street Central, Bonifacio Global City, Taguig City. They provide most of the Western cuisine and home and cold-brewed coffees. Single Origin is also more than purely a coffee specialty. They also serve a variety of drinks, beer, wine, and liquor, which can be a way to go to an after-work drinking place.
%Arabica
Arabica is a Japanese cafe situated at 7th Avenue Bonifacio Global City, Taguig City. The shop is as appealing on the exterior as it is on the inside. Its uniqueness in terms of customer comfort is also alluring to try. It is because the first thing a customer will see is the sitting area designed in the manner of the Banaue Rice Terraces; A well-known and historical landform in the Philippines.
Customers can truly see the world by enjoying coffee in the sort of atmosphere that only %Arabica can provide.
Coffee Project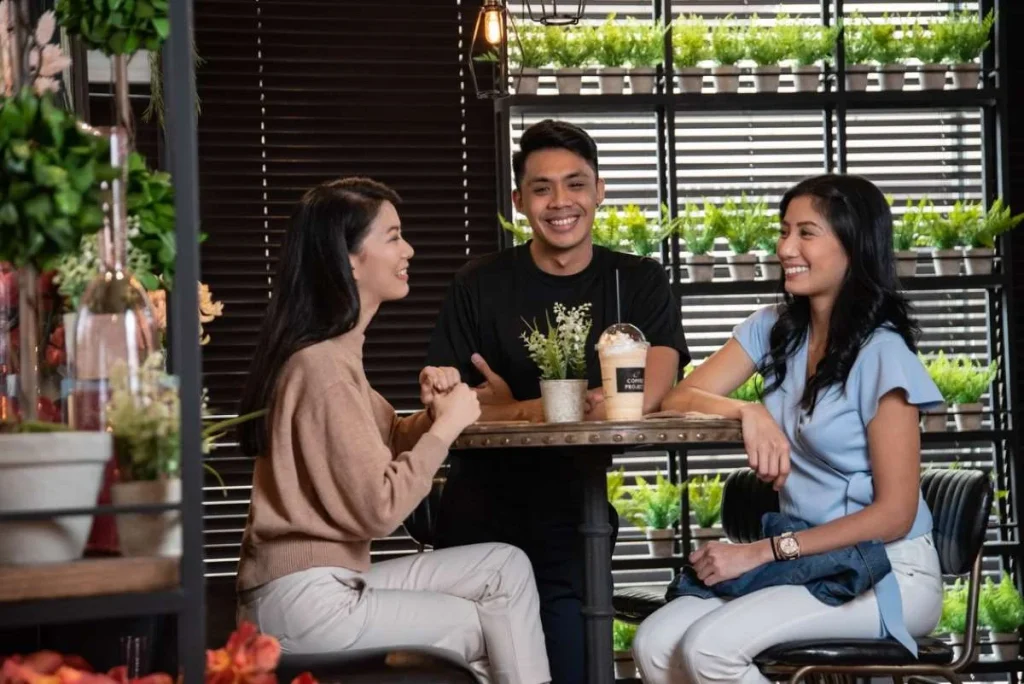 The last and best coffee shop on our list is a coffee shop situated inside the Vista Mall in Taguig City, known as Coffee Project. The shop serves high-quality espresso-based cocktails and delectable cuisine with exceptional interior design that creates a memorable experience for its customers. Coffee Project also offers a range of sandwiches, pasta, and rice meals to go with these delightful beverages.
Coffee Projects is a chain of coffee shops under AllValue Corp, the retail arm of the Villar Group of Companies.
Do not forget to add these coffee shops in Taguig City to your year planner now that the list is complete. Likewise, check out Crown Asia's condo in Taguig City to enjoy the perks of living next to the country's leading financial and lifestyle district.
In Taguig City, pay a visit to The Courtyard COHO; Your next premium condo in Taguig real estate investment that will give you a slice of that lifestyle. The Courtyard is a pre-selling condominium in Taguig that offers extraordinary upscale development within the urban city. The condominium development provides residents the absolute conveniences of living near Bonifacio Global City, a retail commercial strip on the ground floor, and the accessibility of multiple road infrastructures for faster travel times.
Related Blog: Taguig: Home of Modern Day Serenity