Summer has come! Warmer weather is on the way, and vacation plans are in the works. There's so much to do during summer, may it be reserving a condo for sale in the Philippines whilst visiting a beach with the family or with friends and taking up different activities and hobbies. However, getting your summer wardrobe locked is unquestionably at the top of the list.
We all know that in the Philippines, it really gets hotter than usual, it is important to keep in mind what to wear to still feel super comfortable while enjoying things that you might want to engage in during the summer season. What better way to enjoy summer is by checking out and freshening up your wardrobe with this summer outfit idea? May it be summer dresses, mini skirts, skinny jeans, crop tops, a tank top, or denim shorts, it's up to you to decide. After all, fashion is all about your own personal style. But to give you an idea, here are some summer fashion ideas that might interest you!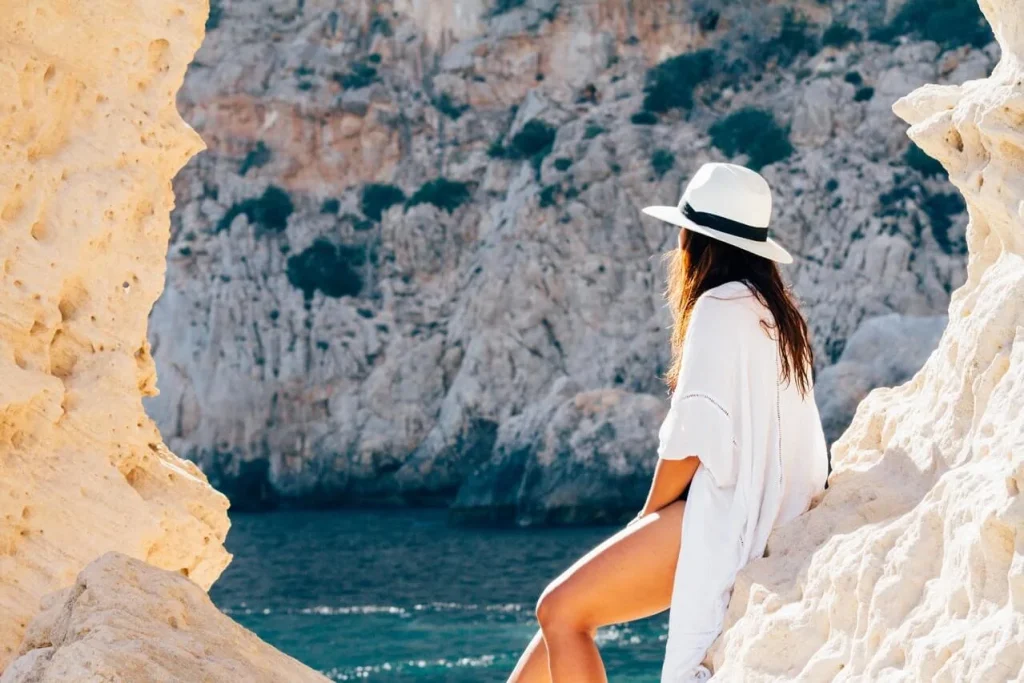 Stay cool and beat the heat. Here is some summer outfit inspiration you can try for the hot season.
Casual Summer Outfits Ideas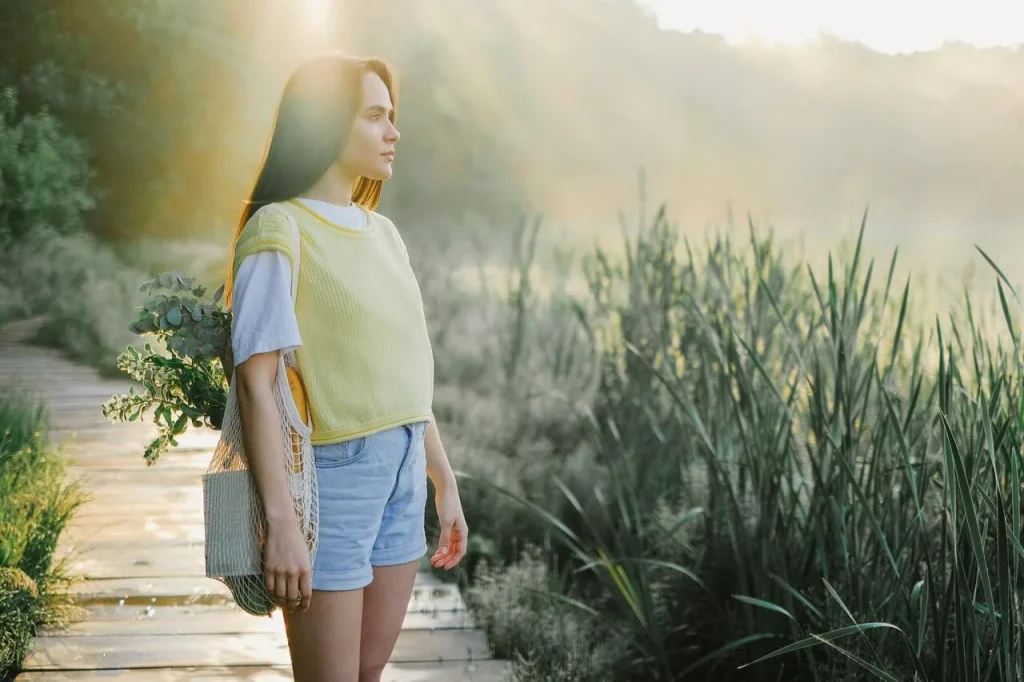 Most days, what most people wear are casual outfits that are more relaxed, occasional, and are suited for everyday use – a more casual look. Casual wear is designed to keep ladies looking fresh and fashionable while remaining comfortable. These cute summer outfits are well suited whether you are casually strolling in the mall, having picnics in the park, or running errands: A Wide Top from H&M (Php 599.00), and partnered with Mr. Denim Shorts (Php 4,450.00) from Tommy Hilfiger, for a picnic with friends or a special someone. Also, FORCAST Jackie Short Sleeve Knit Top (Php 2,154.84) from FORCAST, paired with Cropped Striped Trousers (Php 3,450.00) from Cortefiel would be perfect whilst strolling around the mall. PB Short Sleeve Tee (Php 2,195.00) from Anta with Loose Cuff Shorts with D-ring Belt (Php 2,259.00) from Hopeshow, is a comfortable outfit when running errands like condo hopping, looking at a condo for sale in the Philippines such as in cold areas like Tagaytay, or nearby provinces such as in Cavite and Laguna as a vacation place in the summer. Pair that all with white sneakers and you will be, as they say, Gucci.
Party Outfit Ideas
For sure, a lot of you are going to different parties, be it at houses or clubs near you as people would also want to be outside their houses and have some fun during the summer season. There are dress codes when going to a party, and here are some dresses that would look good attending a party or clubbing with friends: the Ombre Sequin Dress Plumtree from Kate Spade New York (Php 35,950.00) and the Sequinned Mini Dress from Armani Exchange (Php 16,500.00), are mini dresses that would make great outfit ideas when going clubbing with friends. Another outfit idea would be a Square Neck Ruched Detail Crop Top from Trendyol (Php 1299.00) and an Imitation Leather Skirt from H&M (Php 1,190.00) and a Hybrid Sleeveless Mini Dress of Aje (Php26,100.00) for a chicer look when attending a party at a friend's house.
Beach Outfit Ideas
It is almost customary for people to go to the beach or pools during summer, bask in the sun, swim, take pictures with outfits that are Instagram-worthy, and enjoy the beautiful views a beach or resort might offer. The aesthetic is certainly simple, elevated, and netting when it comes to beach days. With that stated, here are some outfit ideas when going to the beach: A Sayulita Cross Back Tri Bikini Top (Php 1,799.00) and Sayulita Good Bikini Bottom (Php 1,649.00) from Rip Curl and topped with a Seamless Fishnet Top (16,486.40) from Dion Lee.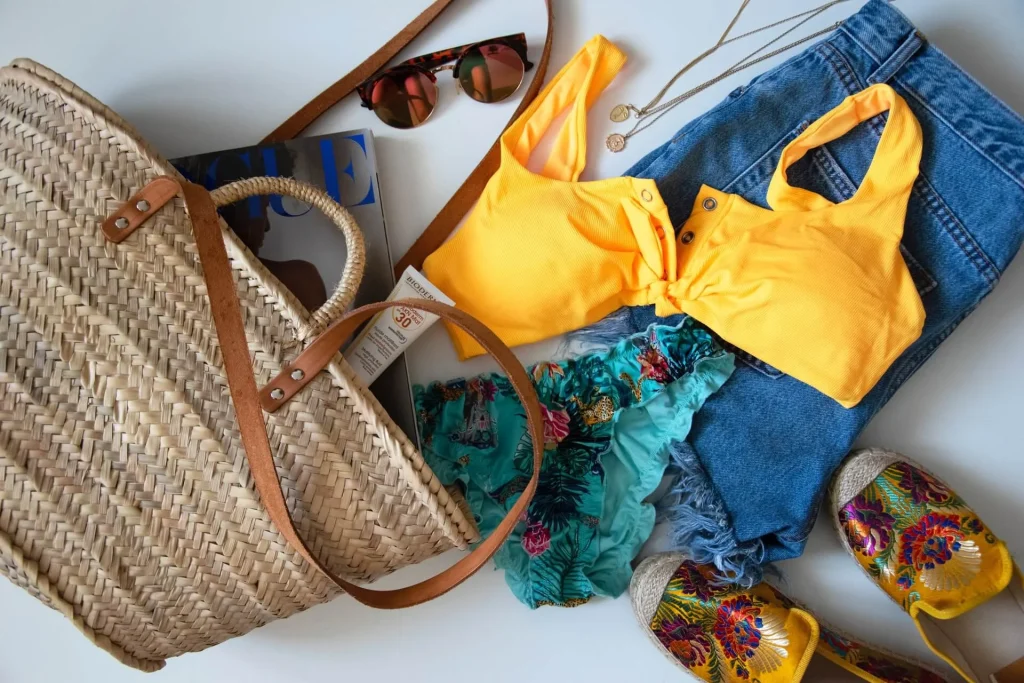 If you are not wearing a bikini or a swimsuit, you can also opt for wearing sundresses. It offers an easy, chic, and tons of versatility in a person's overall look. Sundresses are a must-have in your bag whether you're going out for a simple lunch in town, lounging on the hot beach, or seeking to dress up for a vacation date night out. Here are some sundresses that you might like: Elastic Waist Floral Print Midi Dress (Php 3,399.00) from Hopeshow or an Emmeline Vest Dress (Php 8,799.00) from Desigual and lastly, Lace Detail Mini Dress (Php 2.549.00) from Trendyol.
To finish off the look, it is also best to have beach bags and totes as they are both stylish and practical to have. These carryalls are certainly one of the most crucial accessories for beach days or holidays during the summer, as most would bring a lot of necessities. Beach bags and totes pick for the perfect summer outfit idea accessories: Maurice Tote Bag (Php 11,334.40) from SIR, it is an ivory oversize canvas bag that would perfectly match all the outfit ideas stated above. Another one is the 'Watermill' Bag Large (Php 28,078.40) from Altuzarra, the bag is from natural palm leaf to a spacious silhouette. For matching the fishnet outfit, a Calella leather-trimmed mesh tote bag (Php 20,784.92) from Hereu is a perfect fit. And to keep you protected from the sun while still looking fashionable, why not add a bucket hat there.
Office Outfit Ideas
Of course, outfit ideas for the office will not be missed, as people still must work during the summer season. It is important to look polished and professional, despite the warmer weather the summer has brought. It is best to remember to choose outfits that are breathable and comfortable for you to be able to work freely and stress-free. Wearing a professional outfit will present a professional image and provides the notion that the staff is professionals. For a realty agent, it would be easier for them to communicate and be taken as professionals in selling a house and lot or condo for sale in the Philippines since prospective buyers would think they know the place very well. Here are some dresses for office outfits that will serve a "polished and professional" look: Marya floral-print belted cotton-blend shirt dress (Php 64,746.47) from Erdem, another dress is RAF Yest Sleeveless Topper (Php 1,798.00) from R.A.F. by Plains & Prints, and Puff Sleeve Square Collar Linen Dress (Php 2,369.00) from Hopeshow.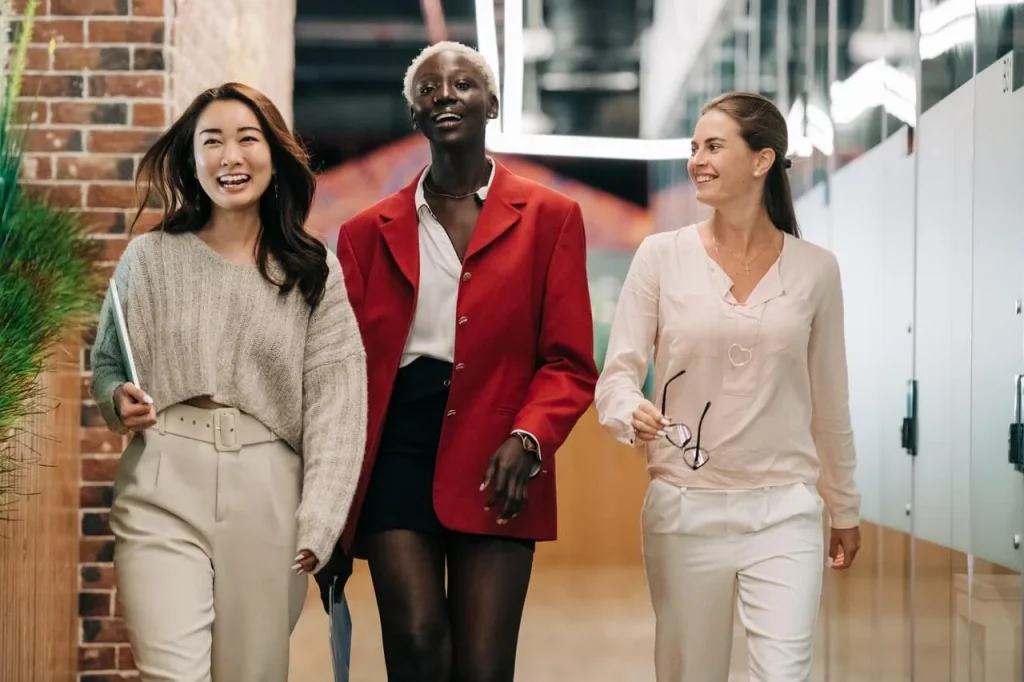 If a dress does not interest you, tops like blouses for the office might cater to your appeal. Blouses are more of a casual outfit that serves a more comfortable look, since most office jobs now are largely sedentary, wearing business suits can weigh heavily on the person after a whole day of working. That is why these blouses and casual tops partnered with either pants or skirts will make an employee feel more comfortable and relaxed: Tango Tulla Blouse (Php 4,950.00) from Anne Klein partnered with Fly Front Leggings (Php 4,950.00) from Anne Klein as well. Another look is from Hopeshow, a Ribbon Collar Concealed Button Blouse (Php 2,259.00), and for the bottom is Zip Fly Slim Fit Long Pants (Php 2,259.00). As for a blouse partnered with a skirt from Hopeshow, a Collar Tie Contrast Stitch Button Blouse (Php 2,519.00) with Overlap Mini Skirt with Side Pleats (Php 2,559.00). All these will look and feel perfectly comfortable for a casual office outfit.
This summer, let's all enjoy the summer breeze by going places, and doing things we want while wearing the summer outfits that will give you the most comfortable feeling to beat the heat.
Read more: Chick flicks: Fashion Tips in Winter