Before we begin, I wanted to preface this by saying that I am not a doctor. While the information here comes from credible resources, such as WHO and UNICEF, make sure that you check them out for yourself and do your own research before you vaccinate your child. There have been worrisome side effects (which we will talk about more later) that could affect your child's long-term health.
Make sure to do your own research as a supplement to the information that we'll be sharing here. That said, let's begin the article.
The State of COVID in the Philippines
Let's go over some of the statistics of the Philippines in relation to COVID-19. From January 3, 2020, to October 29, 2021, there have been 2,772, 491 confirmed cases of COVID-19 with 42,575 deaths, as reported by WHO. As of October 20, 2021, a total of 54, 444, 161 vaccine doses have been administered.
The CDC assigns a value to a country depending on the risk level associated with traveling to a country. These levels pertain to Travel Health Notices (THN) to alert travelers and other audiences to health threats around the world and advise them on how to protect themselves.
The 4-level system categorizes destinations based on incidence rate, COVID-19 case counts, new case trajectories, and population testing rates.
On this list, the Philippines was categorized as a level 3 country, which means that before you travel to the Philippines, you should be fully vaccinated. Even if fully vaccinated travelers are less likely to get and spread COVID-19, it should be important to note that even fully vaccinated travelers might be at an increased risk for getting and possibly spreading some COVID-19 variants.
This just goes to show the current state of COVID in the Philippines. Despite our best efforts, the Philippines continues to be a problem country in the sense that there continue to be many cases even amidst the continuous efforts of vaccination.
This brings us to the next point: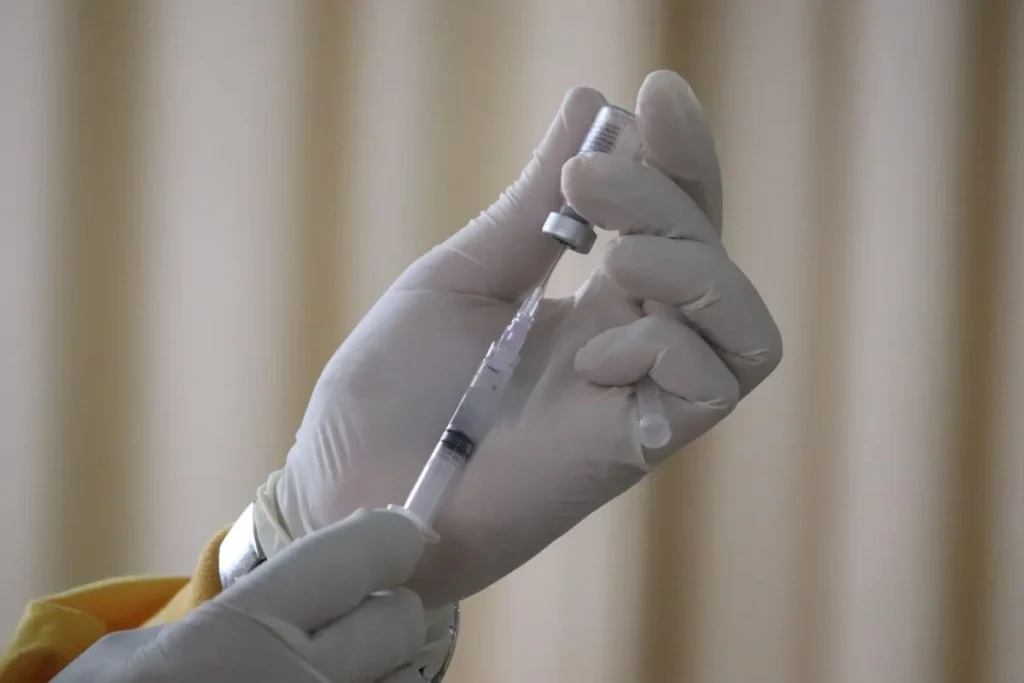 Vaccination for Children
The CDC recommends that everyone 12 years and older should get a COVID-19 vaccination to help protect against COVID-19. Vaccination is a critical tool to help stop the pandemic because people who are fully vaccinated can continue the normal activities that they did prior to the pandemic.
The Pfizer vaccine can be given to children age 12 and older and James Campbell of Healthy Children mentioned that vaccines for children age 5 and up may be authorized soon as clinical trials are now underway in children as young as six months old.
Research shows that vaccines are remarkably effective and safe for younger children. The American Academy of Pediatrics actually urges children and adults to get the vaccine as soon as they can. Vaccines are especially important now with more and more cases caused by the Delta variant.
As for adolescents who got their vaccines already, there have been instances where the vaccination effects wear off and the immune system weakens so a third dose can be taken, these are called booster shots. The additional dose helps to increasingly develop protection against COVID-19.
Vaccination For Children In The Philippines
Now, the information n this section comes from articles from Rappler and CNN Philippines so if you want to check out the original articles, you can find them here and here.
Requirements
A child looking to get vaccinated needs to be accompanied by a parent or guardian with the required documents to prove the relationship. The accompanying guardian or relative must be over 21 years old or the head of orphanages or children's homes. It's also important to note that guardians must give consent and so must the child agree to the vaccination.
The child should also be able to present an ID or a birth certificate at the vaccination site.
Vaccination Site
DOH had said that all vaccination sites can be used to innoculate children, but it must be a big enough space to accommodate the vaccinee and the guardian. These should ideally be allotted a separate lane or room to ensure their safety, according to CNN.
The LGU has also been tapped to ensure that they can respond immediately and appropriately if a child experiences side effects after vaccination. The DOH has also suggested that children with comorbidities should be vaccinated in hospital vaccination sites or a site near a health center should a quick response be necessary in case of adverse side effects.
Timeline
The Philippines will begin to vaccinate children aged 12 to 15 against COVID-19 starting November 3 in Metro Manila and the rest of the country on November 5. The Philippines have joined a number of other countries across the world that continue to do the same, though they do vary in terms of age ranges and brands of vaccines.
That said, DOH Undersecretary and National Vaccination Operations Center (NVOC) chairperson Myrna Cabotaje did say that the vaccination plan will not coincide with the plan to administer third shots to healthcare workers and immunocompromised individuals.
The government also hopes to vaccinate 80% of the 12.72 million children aged 12-17 by December. The current plan for the pediatric vaccination plan covers children with co-morbidities aged 12 to 17 in select vaccination sites in Metro Manila.
The Vaccines In Question
A number of different vaccines are being administered to children in different countries. The WHO Strategic Advisory Group of Experts says that the Pfizer/BioNTech vaccine is suitable for children aged 12 and above.
This is also exactly why the Philippines has granted emergency use authorization for minors as young as 12 years old since last June and September respectively. This also explains why some children have been able to receive the vaccines in some areas within Metro Manila.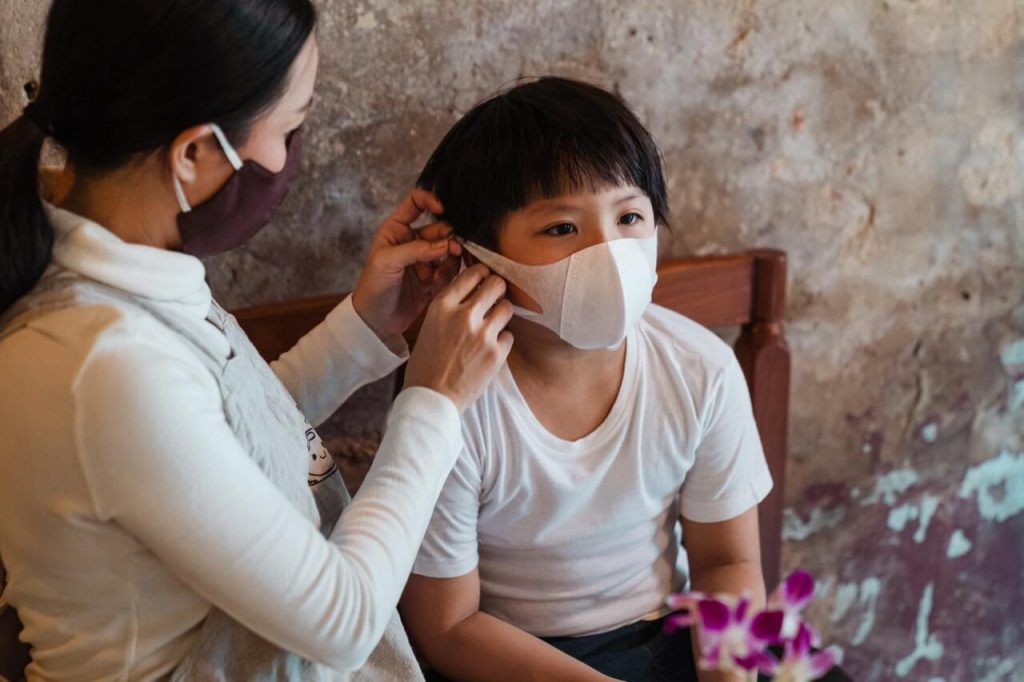 6 Steps You Can Take To Make Sure Your Child Is Ready
That said, you will need to prepare your child for the vaccine. I'm not talking about some sort of paganistic ritual here, I'm talking about sitting your child down, talking to them, and making sure that you have the required documents for the child.
1.) Call Your Child's Pediatrician
Before anything else, make sure to call your child's pediatrician or primary care doctor and let them know that you're looking to have your child vaccinated. Make sure that in that call, you learn more about the vaccines, the possible side effects you have, and subsequent plans of action in case anything goes wrong.
2.) Do Preliminary Research
This ties in heavily with the first step but I want to remind you to make sure that you know exactly what you're getting into when you're looking to get your child vaccinated. Make sure that you are able to understand the intricacies of the COVID-19 vaccine. Here's a short overview of how it works:
The COVID-19 vaccine works similarly to other vaccines that your child (and yourself) has had. Germs and viruses of SARS-Cov-2, the virus that contains COVID-19, can invade and multiply inside the body. The vaccine helps stop the continued sharing of this pathogen by teaching the immune system to recognize and make antibodies that fight the virus.
With the vaccine, your child will have less chance of getting COVID-19. If they do get infected with the virus, which is still a possibility mind you, they will likely be not as sick as they would have been without the vaccine. They are much less likely to be hospitalized if they get the virus.
3.) Talk With Your Child Before The Appointment
Right before you take your child to their vaccination appointment, talk to them about what's going on. Not only is their consent a requirement for vaccination approval but I genuinely believe that it's good practice to be open and talk with your child.
4.) Don't Ignore Their Feelings
Talking with your child about their feelings towards the vaccines and hearing out what they might know about it is important. So invite your child to share what they may know about COVID-19 vaccines and listen to their responses.
It's extremely important to be fully engaged and take any fears they have seriously. So when you're talking to them, be patient and try to squander any misinformation that might cause a lot of worry and uncertainty for everyone.
5.) Keep The Paper Vaccination Card
Something that I've noticed happening is that vaccination cards are getting laminated. I don't think this is exactly the smartest thing to do, just in case more information needs to be added. I suggest, instead, that you take a photo of it, copy it, and keep it consistently in the same place.
6.) Schedule A Second Appointment
After your child receives the first vaccine, start thinking ahead and schedule the second dose. Think about when your child is free and schedule an appointment. Honestly, it's not that difficult.
Make sure that your pediatrician's office has a copy of the vaccination card in your child's medical record.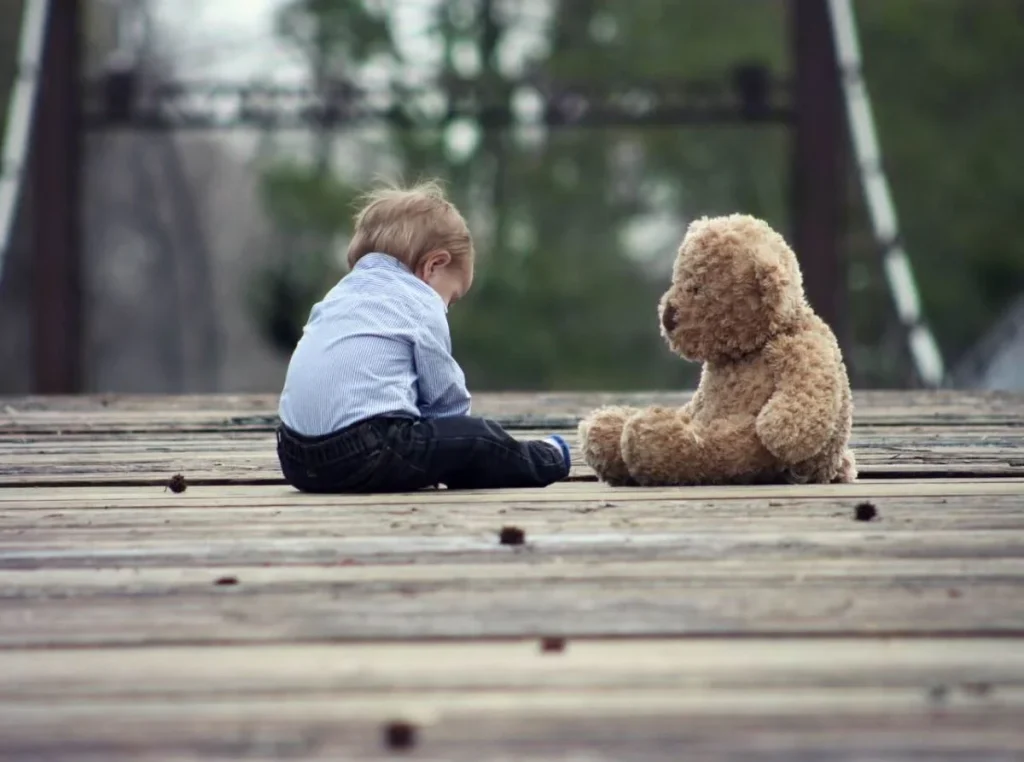 Should I Be Worried Of Side Effects?
While there are certain side effects that may take place, it's also important to note that tens of thousands of volunteers were involved in the clinical trials. The clinical trials have shown that the COVID-19 vaccines are remarkably safe and effective before they got FDA emergency use authorization. Like I mentioned before, clinical trials are also underway to study whether children as young as six months old could receive COVID-19 mRNA vaccines.
That said, the CDC did release a list of possible side effects that your child may experience. It's also important to note that these are normal signs that the body is building protection.
Here it is:
On the arm:
May experience pain
May experience redness
May experience swelling
Throughout the rest of the body:
Some form of tiredness
Headache
May experience muscle pain
May experience chills
May experience fever
Possible nausea
The side effects could easily affect your child's ability to do their daily activities but should go away within a couple of days.
The problem with these clinical trials, however, is the fact that these clinical trials had only started in the summer of 2020, it's not yet clear what the long-term effects of the vaccines actually are. There were some reports of heart problems but these remain inconclusive. It should be important to note, though, that in the U.S., there has been an increase in reported cases of a problem called myocarditis and pericarditis after the mRNA COVID-19 vaccination, especially in male adolescents and young adults aged 16 and older.
What are these two, you ask?
Mayoclinic.com says myocarditis is the inflammation o the heart muscle while pericarditis is the inflammation o the lining outside the heart. These reports, however, are very rare. The Centers for Disease Control and Prevention is investigating to see if there is any relationship to COVID-19 vaccination.
If you're worried, however, make sure to watch out for the following symptoms: chest pain, shortness of breath, and feelings of having a fast-beating fluttering or pounding heart. If you or your child experiences this post-vaccination, immediately seek medical care.
Fortunately, as part of its first request for emergency use authorization of COVID-19 vaccine in 2020, Pfizer created a safety monitoring plan and the plan includes monitoring adolescents given the COVID-19 vaccine.
Some Final Thoughts
Remember that your child is considered fully vaccinated two weeks after the second dose of the vaccine. Encourage your child to keep doing their part to protect others by wearing a face mask and face shield. Make sure that they're doing their part to keep people with a high risk of infection safe.
This is the exact same thing that Crown Asia is doing for potential home buyers and investors. We create and develop land and homes while making sure that we have their best interests at heart. We ensure that everything we create is innovative, interesting, and, most importantly, safe. Not only on a healthcare level but also on a security level, given the full-time property management that occurs as well as the security systems in place.
Related Blog: What to Consider When Getting Your Kids Vaccinated for COVID-19