Today is really difficult because our lives are often consumed by work, school, and numerous other commitments, finding quality time to spend with our families can be a real challenge. However, with the advent of digitalization, we are witnessing a transformation in the way families connect and interact. It's helping families connect and spend more time together.
Technology is doing some pretty cool things to bring families closer, even with our hectic lives, and while we're still aiming for that house and lot in Cavite. Let's see how the digital age is changing how families interact with each other and cherish important moments.
Quality Time with Family – What Does it Mean?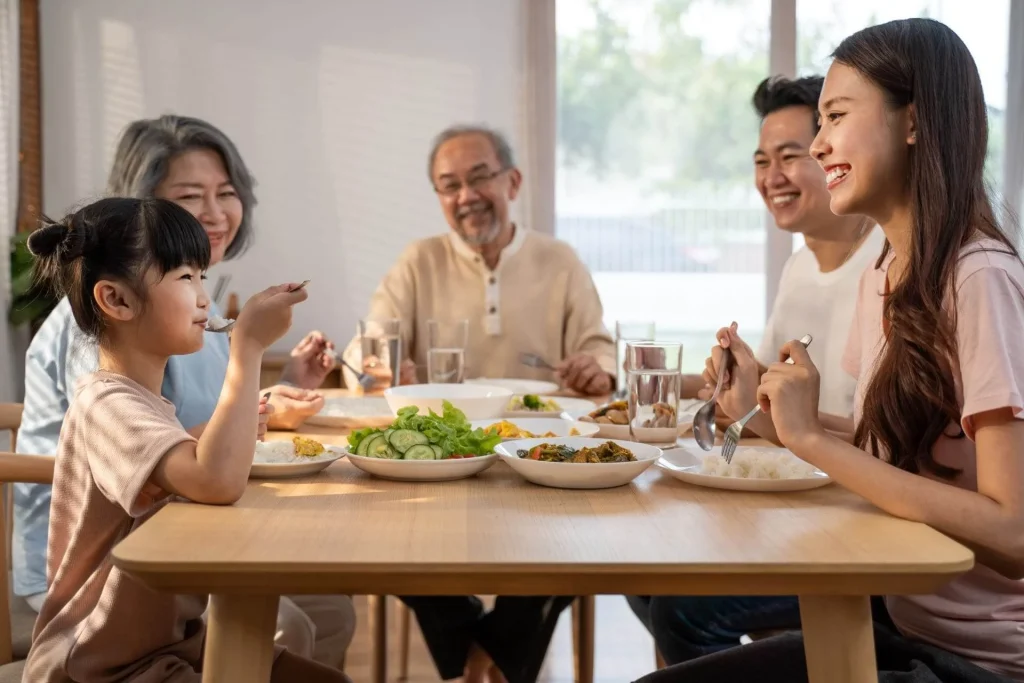 Quality time with family goes beyond mere presence; it is about actively engaging with your loved ones, creating lasting memories, and strengthening the bonds that tie you together. It's about being present both physically and mentally, sharing experiences, and nurturing the relationships that matter most to you.
As the famous quote by Walt Disney goes, "Family is not an important thing; it's everything." The value of quality time with loved ones cannot be overstated. It is the glue that holds families together, a reminder of the love and connection that you share with your family members.
The Impact of Technology on Family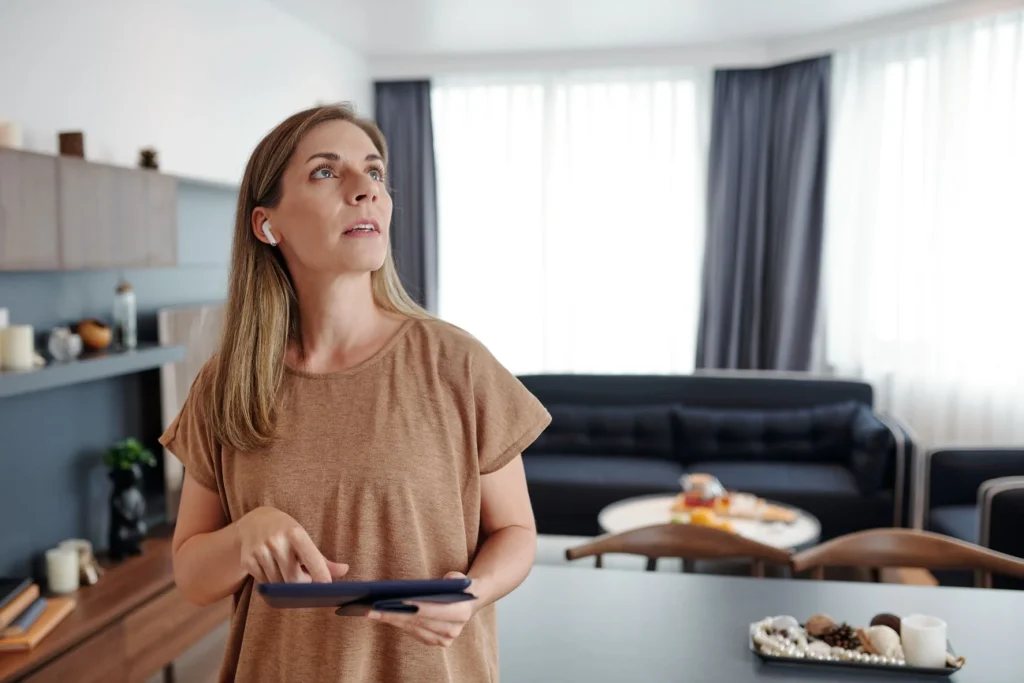 In today's digital age, technology has an undeniable influence on the dynamics of family life. It's a double-edged sword, with the potential to either strengthen or weaken family bonds. The key lies in how we use it.
On the other hand, technology has brought families closer together in many ways. With the advent of video calls, families can stay connected even when separated by distance. Grandparents can share stories with their grandchildren over Zoom, and relatives can participate in family gatherings virtually, no matter where they are in the world.
Balancing Technology and Your Family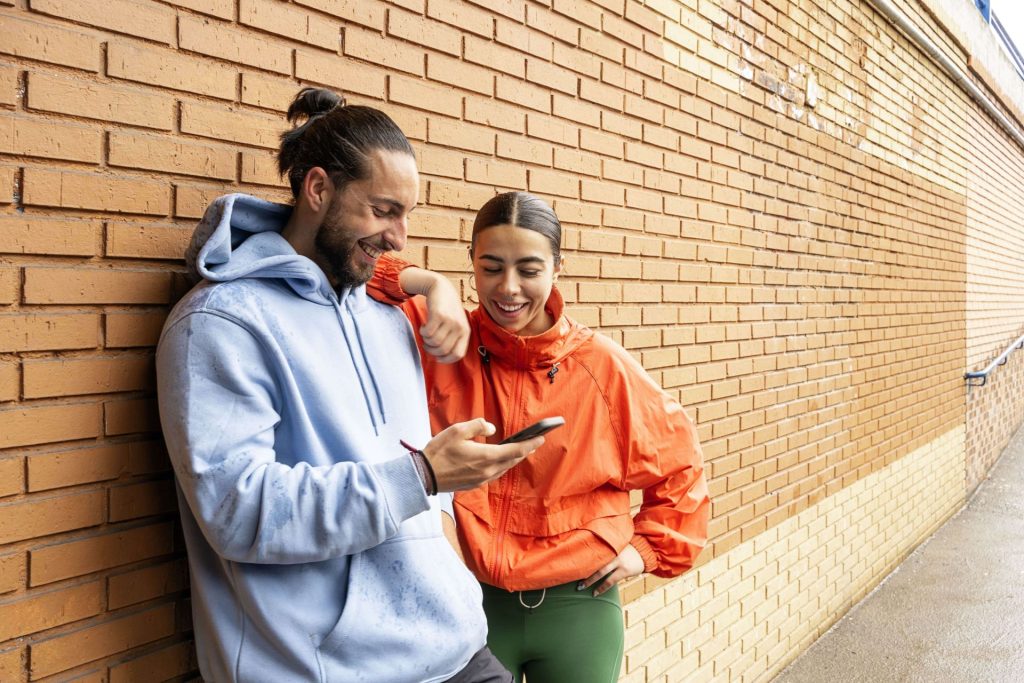 The key is finding that delicate balance between technology and family. While smartphones, tablets, and computers are essential tools for many, it's crucial to set boundaries. Encouraging tech-free times and zones, such as during meals or before bedtime, can make a significant difference. In a world of constant connectivity, it is the intentional disconnection that can make your family time more meaningful.
So, how can we find the right balance between technology and family time? It starts with awareness and intention. Here are a few tips to help you maintain a healthy equilibrium:
Designate Tech-Free Times
Set aside specific times of the day when screens are put away, and family time takes center stage. This could be during mealtime, before bedtime, or during weekend outings.
Engage in Tech-Savvy Activities Together
Embrace technology as a tool for family bonding. Play online games, watch movies as a family, or explore educational apps that everyone can enjoy together.
Limit Work-Related Tech
If you work from home, create a dedicated workspace and set clear boundaries for work hours. When the workday ends, switch off and focus on your family.
Embrace Outdoor Activities
Spend time in nature and engage in outdoor activities that can't be disrupted by screens. Hiking, picnics, or a simple walk in the park can provide excellent opportunities for quality family time.
Teach Responsible Tech Usage
Educate your children about the responsible use of technology. Encourage open conversations about its advantages and disadvantages.
The Internet's Impact on Family Life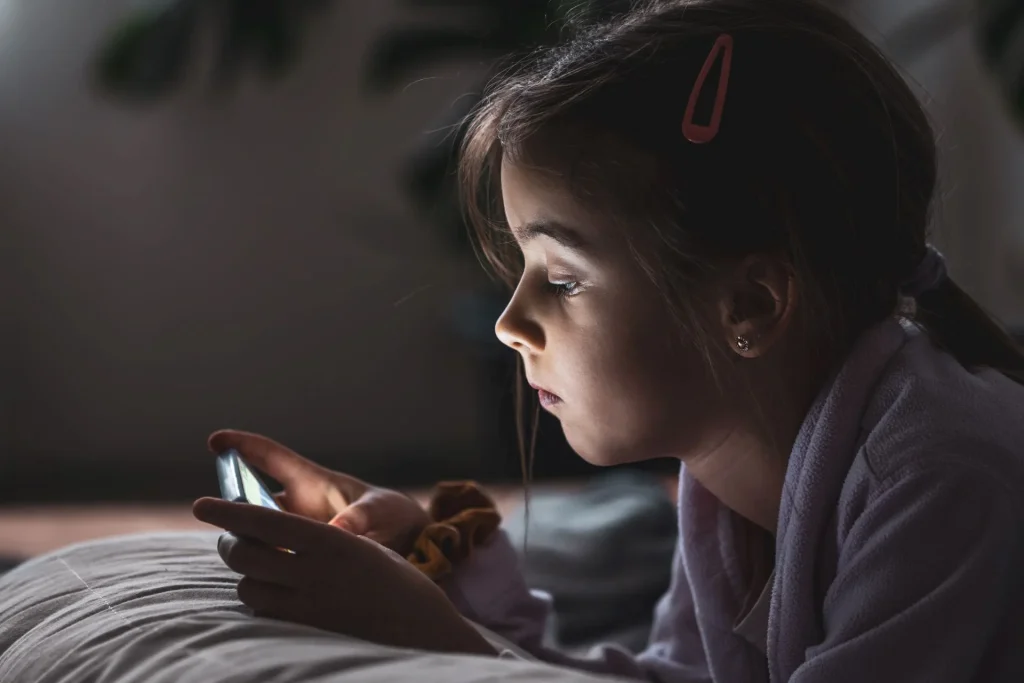 The Internet has quietly but profoundly reshaped the way we lead our lives, build our careers, and nurture our family connections. It's not just about emails and websites anymore; it's about being there when it matters most. But due to the digital revolution, parents can now work from the cozy confines of their homes, bridging the divide between career and family. This newfound work arrangement is no longer an exclusive privilege; it's a chance for anyone, even beginners, to seize a life where balance is not just a dream but a reality.
Why Work from Home?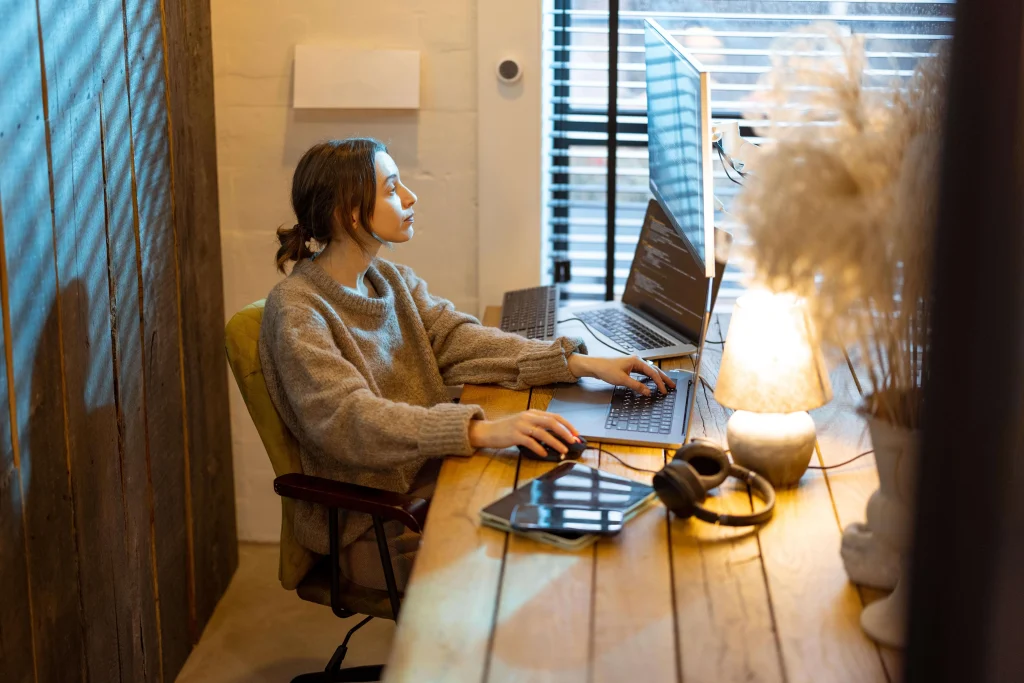 For many families in the Philippines, the transition to working from home isn't just about convenience; it's about reclaiming lost time. The daily grind of navigating the crowded streets is replaced with cherished moments spent with loved ones. This shift in work dynamics has not only reduced the strain of commuting but has also allowed parents to actively participate in their children's lives. With flexible schedules and remote collaboration tools, the barriers between professional responsibilities and family commitments blur, fostering an environment where family bonds can flourish, and every moment becomes an opportunity for lasting memories.
How to Work Online for Beginners?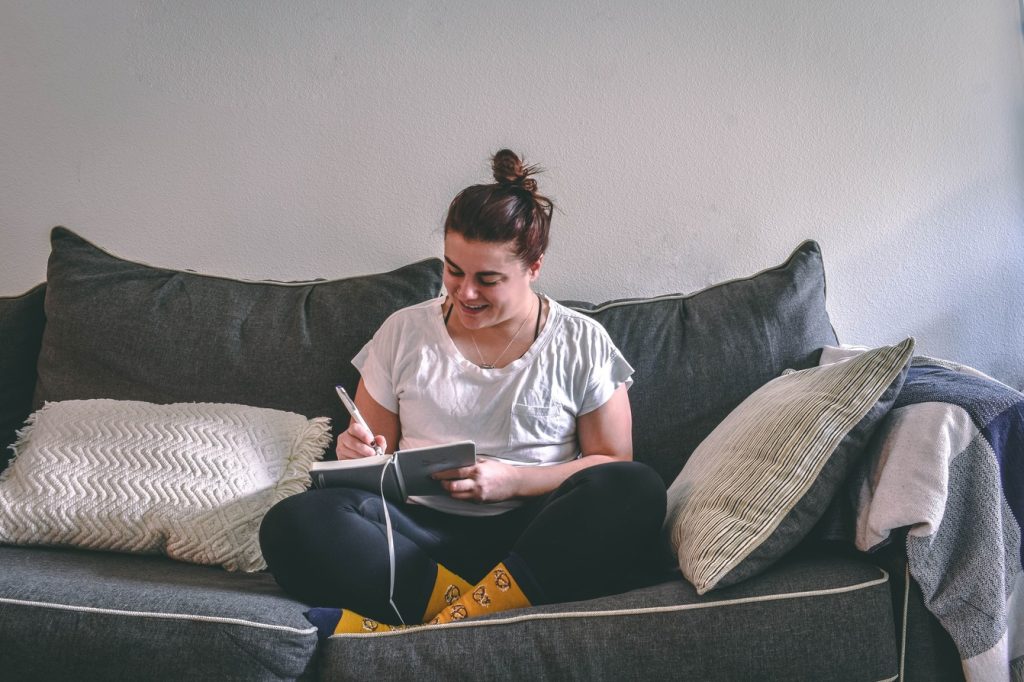 For those who are taking their first steps into the world of online work in the Philippines, the possibilities are boundless. Countless resources stand ready to guide you through this exciting journey. Whether it's through websites brimming with opportunities, freelancing platforms teeming with potential clients, or online courses tailored for every skill level, you have an abundance of support. The digital realm is a treasure chest waiting to be explored. It's not just about work; it's an opportunity to redefine your lifestyle, prioritize family, and delve into your passions while securing your future. The world is digital, and it's waiting for you to join in.
The Positive Side of Working from Home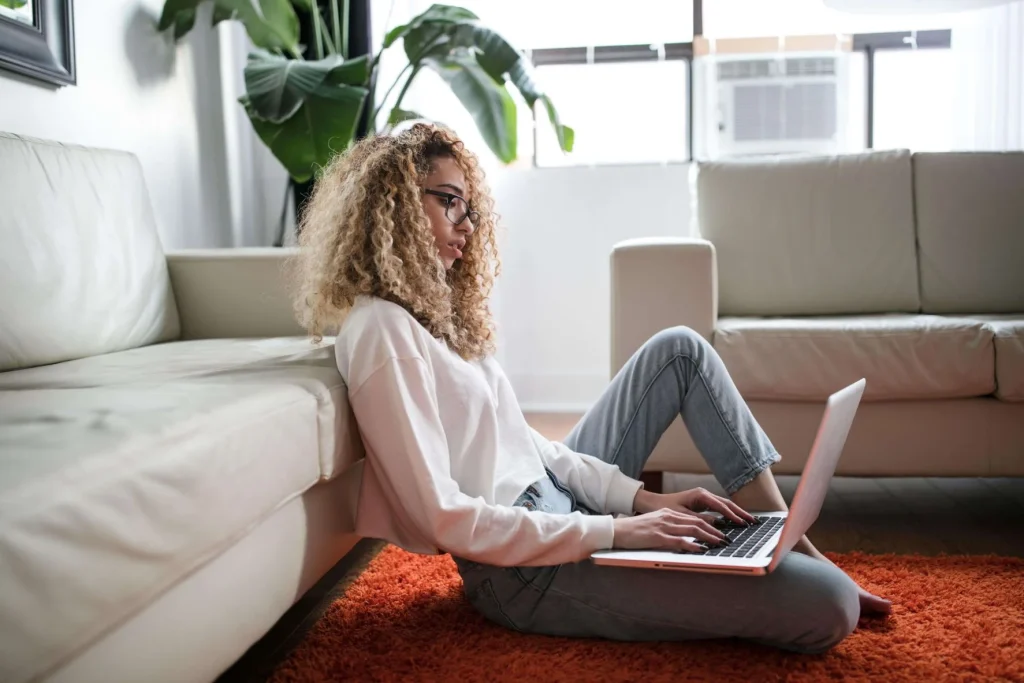 One significant change brought about by technology is the ability to work from home. Working from home isn't just about convenience; it's about quality time with your family. It offers increased flexibility, a better work-life balance, and the chance to be present for important family events and milestones. Instead of rushing to the office, you can spend more time with your loved ones and create memorable moments throughout the day.
It's a change that many families in the Philippines are embracing to create lasting memories with their loved ones. This shift in the work landscape is allowing many parents to have a more active presence in their children's lives. They can be there to help with schoolwork, share meals, or just be physically present to offer guidance and support.
Embracing the Online Work Lifestyle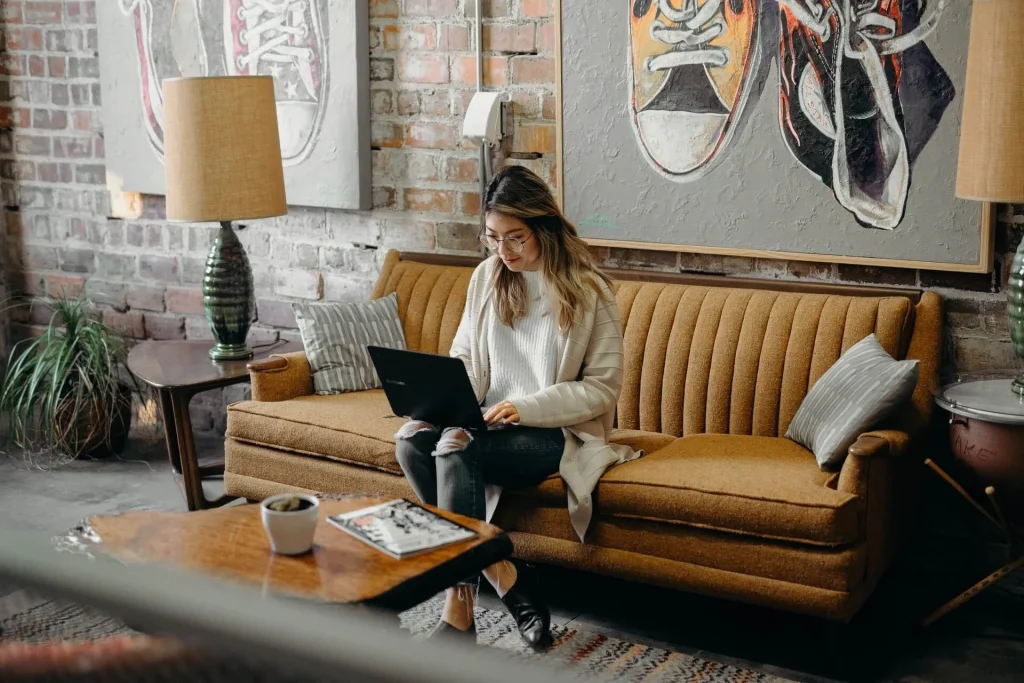 If you're considering the transition to working from home, there are several steps to take:
1. Identify your skills: Determine what you're good at and how you can offer those skills online.
2. Create an online presence: Build a professional online presence through a personal website or social media profiles.
3. Search for opportunities: Explore online job platforms, freelance opportunities, or remote work options in your field.
4. Plan your work schedule: Establish a routine that allows you to balance work and family effectively.
In this digital age, technology has greatly impacted family life. It offers opportunities for parents and children to have quality time together, even if it's just a few minutes at the end of a busy day. Technology can either enhance or hinder family time, so it's crucial to make it a tool that strengthens your family's bonds. By embracing the online work lifestyle and setting boundaries with technology, you can ensure that your family remains the most cherished part of your life. The potential for quality time with your family has never been greater, thanks to technology offering opportunities and choices that you, as a family, can make.
Related Blog: Tips on How to Manage Your Time Wisely