Updated March 1, 2022
We all know that December is a month jam-packed with parties, reunions, and all kinds of get-togethers and celebrations and looking for places where to eat because of the holiday season. Some people even choose to just hold their get-together or celebration a month before or after Christmas due to the days leading to it being very busy for most. And let's not get starting with the Christmas rush. People would be everywhere trying to get the perfect last-minute gifts for the season. It's now recommended that you do your Christmas early, about a month or two before, to avoid the long lines and queues. However, doing so would result in you missing out on the best deals and discounts. It's a choice you should consider when Christmas shopping and ultimately, it is up to you.
Nevertheless, no matter how busy we may get, if we really want to make it to a get-together, we would still always try to find a way to be there. We still would make it a point to make time for the people who truly matter to us, no matter what it takes. So, knowing that the people who will be coming to your party at your house and lot for sale in Laguna may have done all they can just to be able to make it, it is crucial for you as the host to make sure that it is going to be one party they will never ever forget!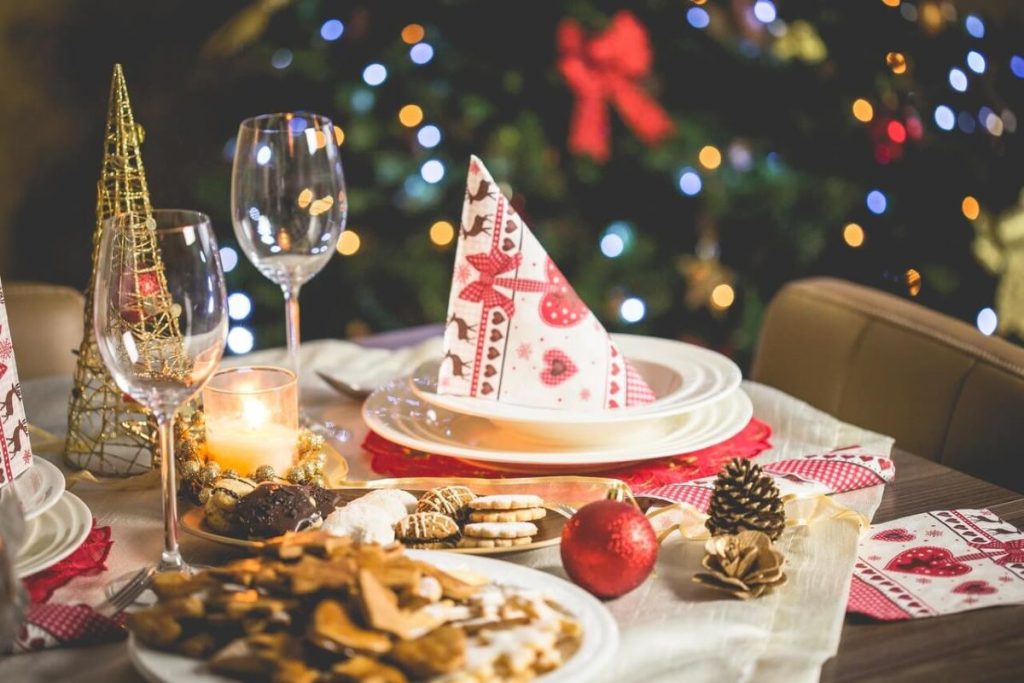 Planning the perfect party at your house and lot for sale in Sta Rosa Laguna
1. Set a date
When hosting the perfect Christmas party, you should consider first and foremost is the schedule. Plan a party on days where everyone or most are available. Make sure to do this early to avoid people backing out or not making it to the party. The good thing about setting a date early is that it would give you and your guests lots of time to prepare. You won't have to rush out and sacrifice time just to get your party finished quickly. Your guests also wouldn't need to rush out to get their gifts.
2. Prepare food!
Aside from the people there, probably the next thing most of us look forward to when attending a party is, of course, the food! No party is ever a failure when the food is a winner. Most of the time, all it takes to please even the most meticulous or high-maintenance party-goer is to serve him/her great food. Admit it, you probably won't regret having attended even the most boring party or event if you were able to help yourself to the amazing and scrumptious buffet, or keep yourself occupied with all the delectable treats at the dessert table. When planning your Christmas party at your home in Valenza Crown Asia, forget about everything else but the food! The food should be at the top of your priorities. Go the extra mile by finding out the preferences of your guests, and try to serve as much of what they like as you can. But, if you're not the cooking kind of host, then we recommend you order somewhere else. There are numerous restaurants and food services near your Valenza home in Sta. Rosa. You can find one for every guest there and the good thing is, you won't have to go far for the best ones.
At the end of the day, whether you'll be cooking the food yourself or ordering somewhere, make sure that your guests' tummies will be filled and satisfied.
3. Entertain your guests at your home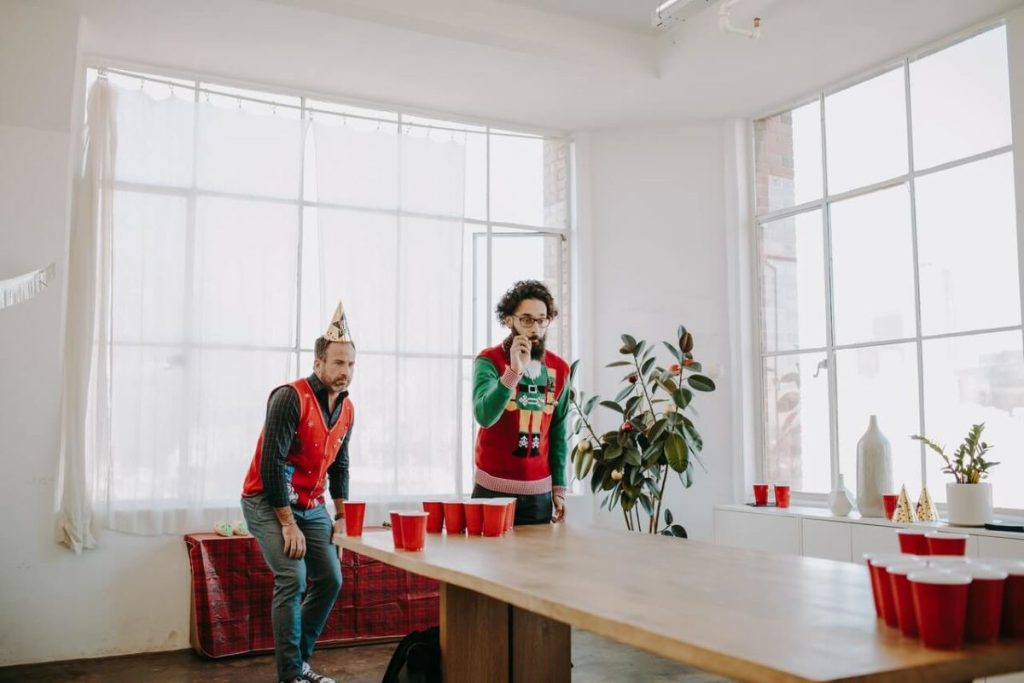 The next major thing to consider when planning your Christmas party at your house and lot for sale in Laguna would have to be the activities. If it's just going to be a small get-together with around 5-7 people, you'll probably already be able to entertain yourselves with each other's stories and antics. You can add to that simple card game, board games, or drinking games to liven up the mood or make things fun. With a bigger group, it would be best to have some activities planned out to make the party more fun and memorable. Think of exciting games which everyone would be able to participate in, and it's better if you could come up with new ones which your guests haven't tried before to make things even more interesting. Make sure you also have some great music playing in the background as you're having fun, or better yet, pump it up for all try to do the latest dance crazes and have a blast learning, dancing, or plain laughing at each other's lame attempts (if none of you are natural dancers, that is).
4. The season of gift-giving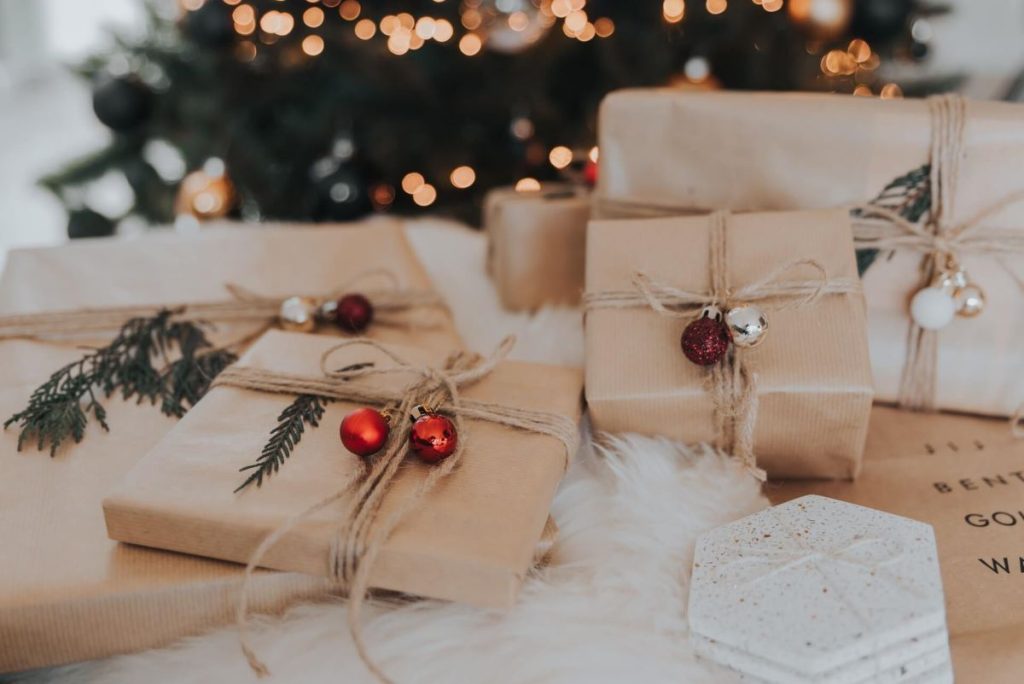 Lastly, what's a Christmas party without some gift-giving? It's always fun to hold the usual exchanging of gifts, and you could also hold a raffle which, when done with pretty amazing prizes to give away, is surely a highlight at any party. As the host, you could also prepare even just a small gift for everyone to take home, such as a bag/jar of goodies, or any small token, if you have the budget for it. But even without any gifts or tokens, surely, all the great conversation, laughter, and fun moments shared together, all translated into beautiful memories, will be more than enough for your guests to take home.
Whether you're the guest or the host of your annual Christmas parties, what matters is that you spend valuable time with your loved ones. This isn't the time for drama or toxicity. Share love, laugh together and experience wonderful things with them. And what better way to do it than hosting a party in your very own Crown Asia house and lot for sale in Sta Rosa Laguna.
Related Blog: 5 Christmas Dinner Recipes to Try in your Condo