COVID-19 has really made people wary of the quality of the air they breathe, especially in their homes since it can affect not just themselves but also their families. Since the pandemic started, taking extra precautions hurts nobody but can definitely save a ton, so investing in things that can be highly beneficial for all is an excellent move—for instance, an air purifier.
An air purifier can filter the indoor air of an enclosed space, fight air pollution, unpleasant odors, and minimize the spread of airborne viruses. Investing in a good air purifier can be life-changing especially in this pandemic situation. Perhaps you're one of those people who are interested in purchasing one but have no idea which works better as this is probably your first time and it can be quite confusing given that there are so many options in the market right now, or maybe you're moving in on your new RFO house and lot and currently on the hunt for an effective air purifier that can fully sanitize and maintain fresh air in your new home before officially moving and settling in. If that's the case, then no need to worry because this article might just help you in finding the right air purifier for you and your family that can ensure the safety of the air you breathe at home. So sit back, get ready to take down some important notes, get something to drink or some snacks, and read on.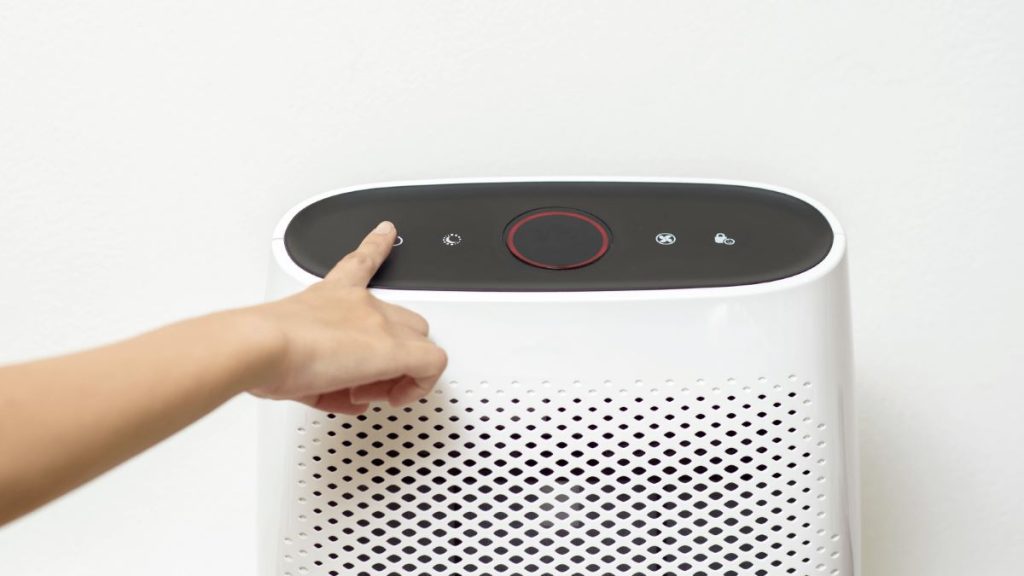 photo from usatoday.com
Sharp FP-JM30P-B Air Purifier with Mosquito Catcher
The Sharp FP-JM30P-B Air Purifier is known as the latest purification system in air purification technology, with a High-Efficiency Particulate Air (HEPA) filter that can remove at least 99.97% of pollen, dust, mold, bacteria, smoke, or any other airborne particles that is the size of 0.3 microns. It also has a Plasmacluster feature that suppresses the said airborne particles as well as many others. Moreover, the highlighted feature of this type of air purifier that makes it unique is that it can capture and protect your family from mosquitoes, but there is no need to worry about chemicals as it is 100% harmless with five effective steps of mosquito catcher. It has also a timer function which allows you to set your preferred time when you want it running and vice versa. And on top of that, its airflow is at a 20-degree angle, ensuring a complete air distribution throughout your home.
Xiaomi Mi Air Purifier 3C
The Xiaomi Mi Air Purifier 3C also provides a High-Efficiency Particulate Air (HEPA) filter that claims to eliminate about 99.99% of airborne particles that are as small as 0.1 microns, such as pollutants, allergens, dust, and even viruses and bacteria, allowing you to breathe with ease and for fresher air quality. It also has a triple-layer filter that can be easily replaced without the need of using any tools, as well as a 360-degree circulation for high-speed, yet long-lasting purification throughout your home. Moreover, it has a smart-control feature that can be accessed through the use of the Mi Home or Xiaomi Home app. It has a digital LED display that shows real-time air-quality updates, as well as high-precision laser sensors or RFID tagging, making purification hassle-free.
Doctor Air Purifier
The Doctor Air Purifier is best known for its signature chlorine dioxide diffuser, which releases a solid network of chlorine in the air that is proven to effectively kill viruses and bacteria—protecting the home from catching common colds, allergens, as well as other deadly viruses like COVID-19. It has an AC filter that filters air particles such as dust and pet hair, has UV light sanitation which eliminates bacteria passing through, and similar to the ones mentioned above, it also has a High-Efficiency Particulate Air (HEPA) filter that eliminates small particles of up to 0.01 microns. Moreover, aside from the HEPA filter is another filter called the Nanocrystalline, which can eliminate fickle organic compounds such as harmful gases that float around in the air.
Philips 800 Series Air Purifier AC0820/10
Just like the other air purifiers mentioned in this article, the Philips 800 Series AC0820/10 Air Purifier has a NanoProtect High-Efficiency Particulate Air (HEPA) 2-layer filtration which filters 99.5% particles as small as 0.003 microns like pollen, dust, bacteria, as well as other air pollutants. It has a clean air delivery rate (CADR) of 190 cubic meters per hour, which makes it purify quickly and effectively in less than 16 minutes, eliminating airborne and invisible pollutants, viruses, or allergens at home.
Additionally, this air purifier is equipped with a powerful airflow circulation that is suitable for rooms of up to 49 square meters, distributing clean air in every corner of the room. It has smart sensors for intelligent purification and an air quality display to view real-time air quality. Moreover, it has a sleep mode feature with ultra-quiet operation wherein display lights are dimmed and the air purifier operates in near silence to provide clean air as you sleep. But despite all of its great features, the Philips 800 Series AC0820/10 Air Purifier has a low energy consumption that is equivalent to a standard light bulb, thanks to its energy-efficient design..ima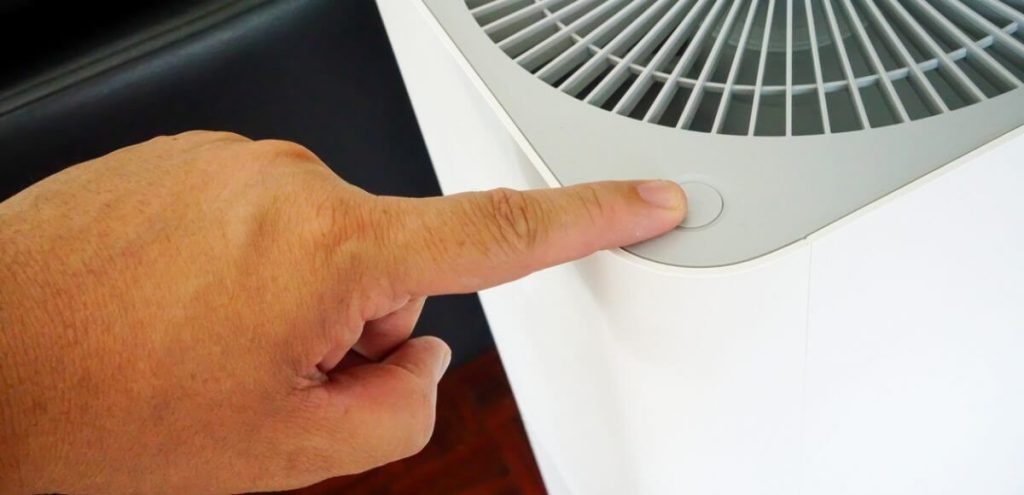 photo from molekule.science
Your home should be considered your safe haven where you can be comfortable without any worries of being in danger or susceptible to sickness. Ever since the pandemic hit everyone's lives, being safe at home is no longer guaranteed and it can feel very scary knowing that you and your family may be vulnerable to widespread diseases. Out of the many things that can be purchased as an instrument to battle COVID-19 and other infectious viruses, investing in a good air purifier may be one of the best decisions you can make. Therefore, if you ever have any plans of moving to a new home—may it be a house and lot for sale or a condo for sale in the Philippines, the first thing you can do to make sure your new environment is safe is to disinfect your space with your new air purifier and guaranteed, you'd be breathing a fresh, and safer air quality.
Related Blog: Choosing Relaxation Through Scents: Air Purifiers and Humidifiers