The 4th of July is looming! The countdown is almost up. This holiday might not be as big as Christmas or New Year but that doesn't mean it can't be just as fun! Celebrating this holiday with endless summer activities, fun, and creative games, and hilarious moments with our loved ones is a must.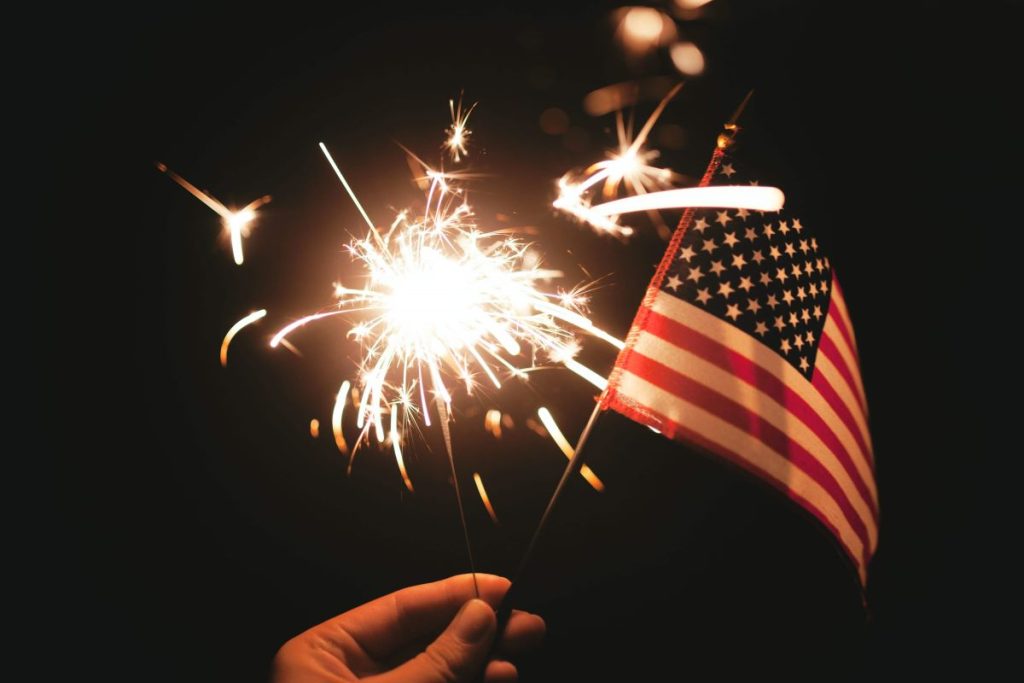 A lot of people celebrate Independence Day through cookouts, fireworks shows, and parades. But you aren't limited to these activities. From lounging in the pool wearing American-themed swimwear to going all out and decorating your entire home using Fourth of July decorations, there are tons of ways you can enjoy the day and respect the history behind it. Cross thoroughly enjoying celebrating the 4th of July off your bucket list by using this guide to celebrating such a coveted holiday.
The History of the Fourth of July
The 4th of July is a pretty vague description of a holiday. So, what's the occasion? 4th of July, in the United States, is also called Independence Day. It is meant to commemorate the day the Declaration of Independence was passed. The political separation between the 13 North American colonies and Great Britain was announced through this Declaration.
This was declared a holiday in the United States in the year 1941. However, they've been celebrating Independence Day since around the 18th century.
Why should you celebrate on the 4th of July?
Why do we celebrate every other holiday that marks a historic moment such as Christmas? We want to respect and commemorate what happened and its significance. July 4th marks the day the United States was considered politically independent from Great Britain. And that was a momentous occasion of freedom. That garners tons of respect and it seems only fitting that you celebrate the 4th of July.
Aside from showing respect, lots of people celebrate this day because of the fun-filled activities. Especially the fireworks. Fireworks have become a staple for this holiday and have been known to be one of the most popular ways to celebrate national prosperity and patriotism. But not to worry. If fireworks aren't your type, there are tons of other things you can do with your family to enjoy the day.
11 Ways to Celebrate the 4th of July in Your American-Themed Home
COVID has been a definite mood killer. We've been forced to stay at home. That messed with our daily routines. And now, because of COVID, we have to be extra careful when we celebrate beloved holidays like Christmas and Independence Day. A lot of things have changed and that includes how we celebrate the 4th of July. A lot has had to forgo joining the traditional parades because it doesn't follow the social distancing guidelines. A lot can't join their other relatives living in different areas because travel has been banned and is discouraged. But that does not mean that we can't have fun during a wonderful holiday. Here are 11 ways you can celebrate the 4th of July in your American-themed home in Carmel or wherever you are in the Philippines.
1. Bring your home to life by decorating it using Fourth of July decorations.
Set the mood. Think of it as decorating your home when it's Christmas. We go all out and make sure that we have a Christmas tree with a stunning topper or a wreath. This helps us get into the Christmas spirit. And that's what will happen when you decorate your home with this theme. It'll help you get into the Fourth of July spirit!
Some great décor following this theme would be balloons that are blue, red, and white. Some balloons might even be designed to replicate the American flag. Another would be paper party fans that are decorated with stars and stripes. How about a star garland? Go all out here! And make it as Captain America-y as possible.
2. Go camping!
Camping feels like you're going on a great adventure. Even if the camping site is your backyard. You'll tell stories around the campfire and sing songs with your family. You can make some s'mores. It's all up to you! Camping is a great way to breathe in the fresh air and celebrate such an important holiday.
Set up a tent in your backyard. You can even decorate it with some streamers or garlands that go with the holiday. However, we know that not everyone has their own private outdoor space and that's completely fine because this list offers creative ideas to celebrate Fourth of July indoors as well. If you're looking for a house and lot for sale in the Philippines, a house for rent, or even a big lot for sale that'll provide enough space for you to have your very own backyard, contact Crown Asia and our agents will make sure to secure you a lot in your desired area. We can even find you a specific house for sale in the Philippines like a house for sale in Laguna. It's all up to you and your preference. Our agents are very accommodating. Go ahead and contact us through our website.
3. Make homemade treats with your family.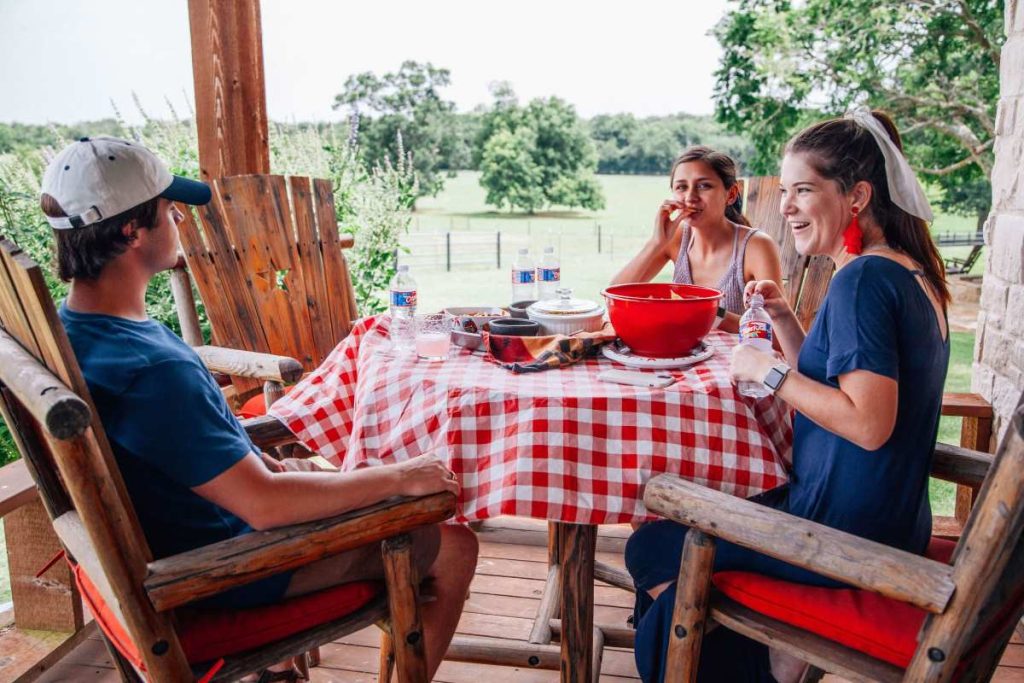 You can just smell the delicious cookies and pastries that'll make your stomach grumble. The great thing about homemade treats and cookies is that you can decorate them any way you want! That means you can make homemade cookies and design them based on the holiday and theme. Plus, it's a fun way to bond with your family.
4. Read a book about the United States American history.
The 4th of July is all about America and its independence. Why not read a story on American history? It's always great to learn new things. But we get that reading American history can be a boring activity. To spice it up, try acting out some scenes. Like when someone goes to battle, act it out and build a fort using cardboard boxes with your loved ones. That sounds like so much fun!
5. Make or buy sparklers.
Fireworks to commemorate Independence have been a tradition for a long time now. But that doesn't mean you're required to do it. Not everyone loves fireworks. However, if you want to celebrate the day in a similar fashion, try using sparklers. They're not as noisy and they're extremely fun!
6. Host a family competition and play simple games.
Level up the fun with friendly competition and entertaining games. You might want to play some soccer in your backyard or charades while sipping wine and laughing at your friend's hilarious imitation of a seal. Add some excitement by giving out prizes to everyone who wins the game. Talk about bonding with the family.
7. Dress up for the part! Wear patriotic and 4th of July-themed outfits.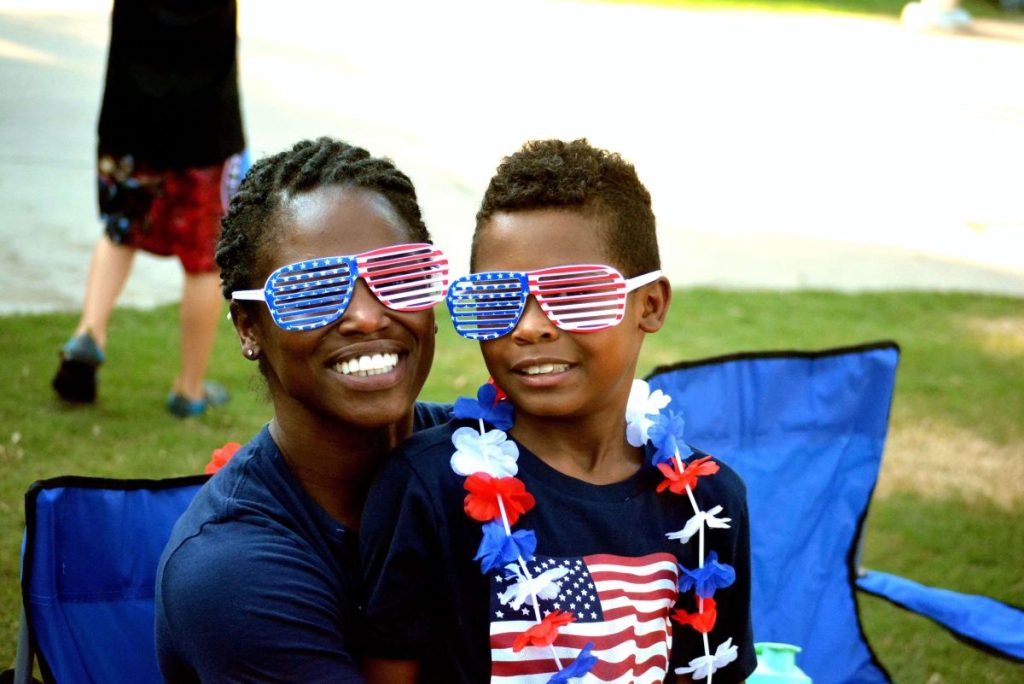 Dressing up with themed outfits is a great way to start the day. It lifts your spirit and puts you in a good mood. So go put on your best red, white, and blue outfits and rock them while you enjoy an outdoor cookout, a picnic, or whatever else you have planned for the day.
8. Eat an All-American meal.
Aside from decorating your home with stars and stripes, plan out your menu to be filled with delicious American food like burgers, fries, and mashed potatoes. This easily goes with the holiday. Great food and fun activities? No one says no to that.
9. Host a hotdog eating contest.
Speaking of an All-American meal, if there's one specific food that represents this holiday, it'd be hotdogs. Host a hotdog eating contest and go against your friends and family. If you're not feeling up to it, then you can forgo the contest and just eat hotdogs to your heart's content.
10. Have a picnic.
Take out those delicious red, white, and blue pastries and pack a picnic. Grab a blanket and lay it over the exact spot you want to relax on. The great part about having a picnic is you don't need to go anywhere. You can have that picnic in your backyard. It doesn't matter! As long as you have a great time, you're all set. Bring some board games. If it's hot, bring a portable fan.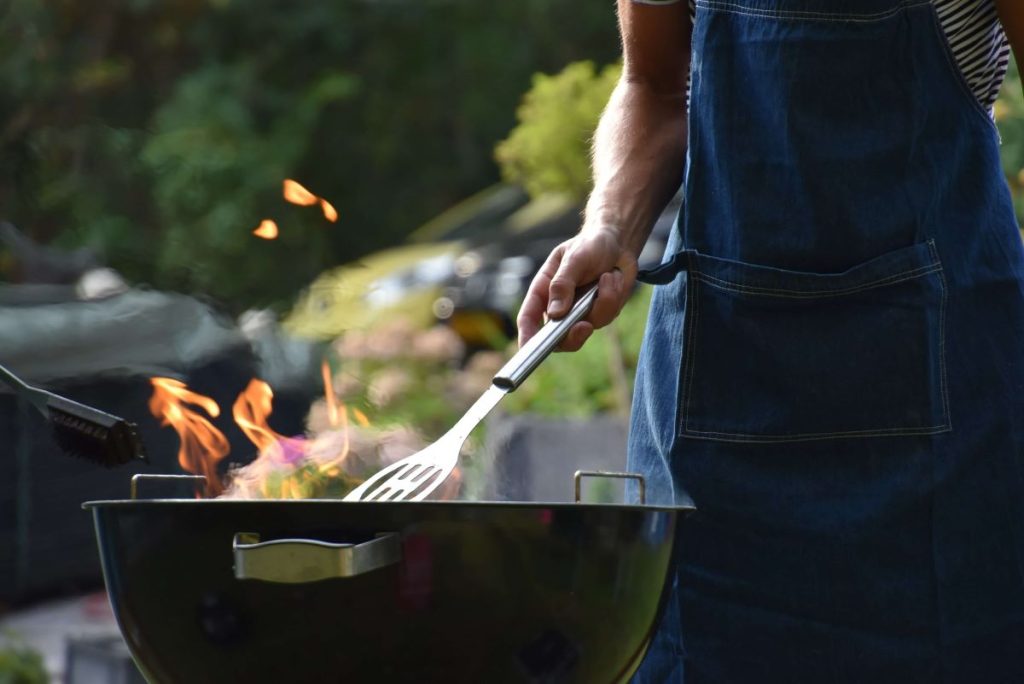 If you're looking for a lot for sale where you can build your home and have enough space for a backyard, Crown Asia's here to help you. We can also help you find a house for rent or a house for sale in the Philippines if you want something move-in ready. We offer great houses and lots for sale in the Philippines and if you already have a location in mind, we can find a house for sale in Laguna, Cavite, and many more! Visit our website for more information.
11. Make delicious red, white, and blue treats.
Before you go out on that picnic, you can prepare by making delicious treats that revolve around the theme. You can decorate the treats with red, white, and blue sprinkles. Whatever you want! Be as creative as possible. And don't forget to have fun while you're at it.
FAQ Section
Should I host a 4th of July party?
Right now, it's better to forgo large gatherings and that includes parties. You can host a party for your family but, you have to make sure that everyone is COVID-free. And try to invite a small number of people. It's a bummer that we have to forgo lots of our plans because of COVID but, it's way better than contracting the disease. Always be careful and take preventative measures.
How do I celebrate the 4th of July during quarantine?
Just because we're stuck at home doesn't mean we can't have fun during this holiday. All the ways we've mentioned above are great ways you can enjoy the holiday while in quarantine. Bake with your family. Go camping in the backyard. Host a family competition. Do whatever you want to do as long as it's legal, safe, and can be done within your home.
How can I celebrate the 4th of July without fireworks?
Fireworks aren't for everyone. Some hate the loud bang it causes. And that is completely fine. Because you can celebrate, commemorate and enjoy the 4th of July without fireworks. For instance, instead of fireworks, you could use sparklers. Or you could forgo any firework-related activity completely and just do whatever else you want to do. Bake with the family, go camping, or play games. After all, celebrating Independence Day with fireworks isn't a requirement.
Who doesn't love holidays? They offer great opportunities to enjoy fun-filled activities with friends and family. And it's a great excuse to take a break from work and school. The 4th of July is a trademark holiday in the United States and there are tons of ways you can enjoy the day, quarantine or not. Just make use of the list we've provided above and we're sure you'll have an unforgettable experience.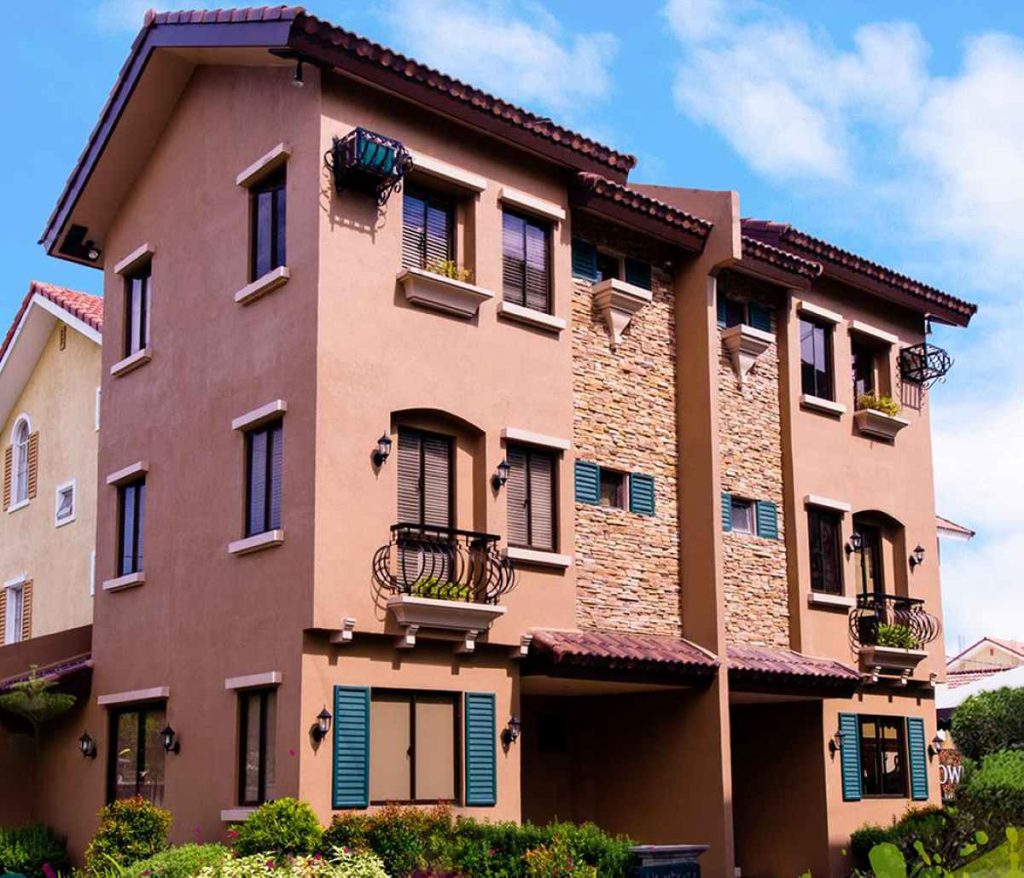 Some of the activities in the list require outdoor space. And it's completely fine if you don't have a private outdoor space where you can go camping or make s'mores. There are, after all, other great activities like decorating your home. However, if you need help finding a house for sale in the Philippines, a house for rent, or a suitable lot for sale where you can start building your dream home and have space for your outdoor activities, contact Crown Asia and we'll take on the job. We help you find a house for sale in Laguna, Cavite, and many more. Your ideal house and lot for sale in the Philippines is never out of reach. Not when Crown Asia is here to help.
Related Blog: Life in Carmel