A lot of people took advantage of the opportunity to start traveling ever since travel restrictions were relaxed in various countries. This implied that most tourists, who are eager to learn about and experience different cultures, would also find the time to explore and book their dream destination as soon as possible.
This excellent news additionally gave an opportunity for aspiring real estate investor(s) to start making real estate investments by acquiring premium residential properties in the most popular tourist destinations in the country and transforming them into staycations to provide some travelers with temporary places to live.
The majority of real estate investors are eager to invest in residential properties given that they have so many appealing features, including being close to central business districts, being accessible to Metro Manila while being isolated from the bustle of city life, and generally being the ideal getaway to both locals or tourists, who are looking for some much-needed time to unwind.
Furthermore, despite the fact that there are several options for real estate investments, some aspiring investors seem to struggle to find the best place to start investing in, that offers upscale residential properties that investors may choose from. Like what is said, location is the most important thing in real estate and also in any business.
This article will primarily emphasize the most promising locations for real estate in the Philippines, highlighting each area's unique attributes and what makes these properties valuable and worthwhile for investment.
Where Is It Best to Invest in Property in the Philippines?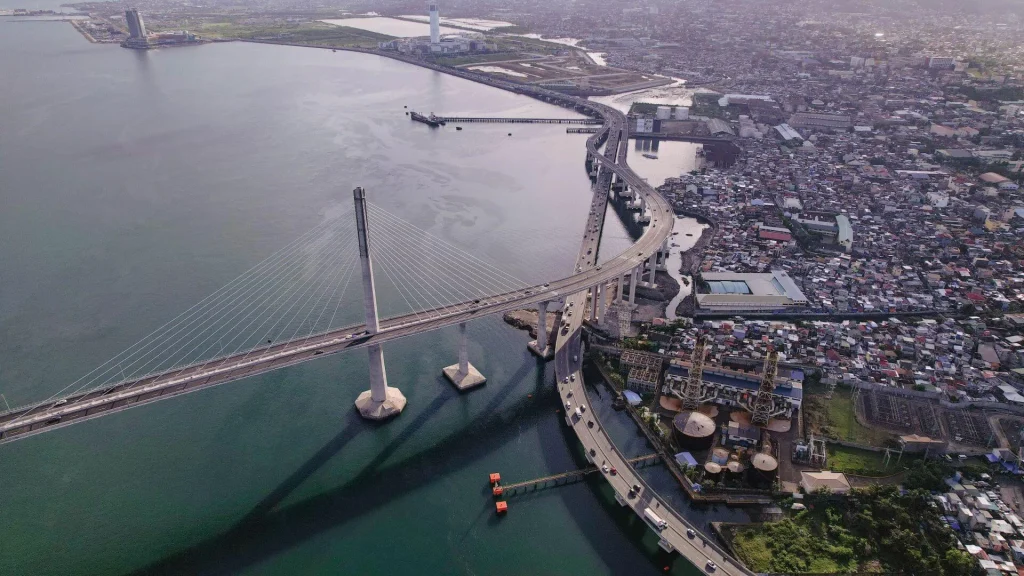 Cebu City
Cebu, known as the "Queen City of the South," is the oldest city in the Philippines and has enormous economic, commercial, and infrastructure potential. It is the key metropolitan hub in the heart of the nation and draws tourists and business travelers from abroad.
Every year, Cebu draws millions of visitors for a variety of reasons, but its immaculate beaches are by far the biggest draw. Travelers may experience island hopping and beach hopping on stunning white sand beaches surrounded by over 167 islands in and around Cebu.
Furthermore, real estate in Cebu, a world-famous metropolis, provides simple access to the nation's many stunning provinces and cities, like Bohol, Leyte, and Bacolod, which are well-liked vacation spots for both locals and foreign tourists, perfect for vacation homes Philippines.
Like Metro Manila, Cebu City offers a variety of metropolitan facilities. There are many stores, hospitals, condominiums, offices, schools, and transit hubs in this city. The advantageous location of Cebu City also enables both locals and tourists to make use of the region's numerous tourist attractions, making them feel at home and a part of the neighborhood.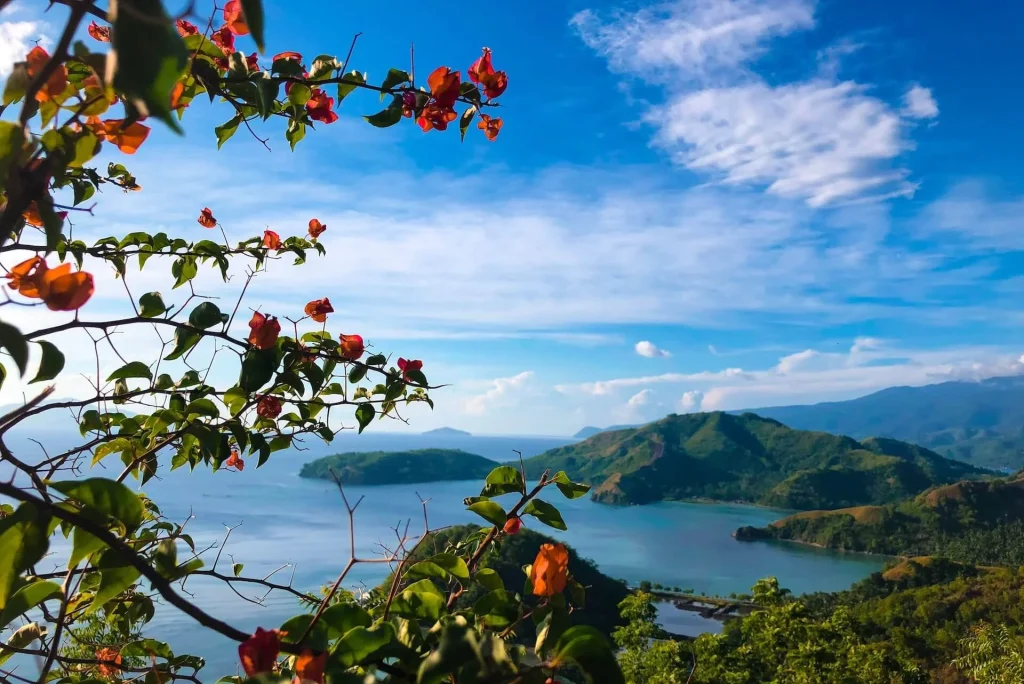 Davao City
The largest and third-most urbanized city in the nation is Davao City, which is also the location of several animal attractions, including the Philippine Eagle Centre and Davao Crocodile Park.
In addition to having some of the top tourist attractions, Davao is one of the great places to live and invest since real estate property buyers are drawn to the city's ongoing development and improvement.
Davao may rank near the bottom of their list of potential locations for real estate investments in the eyes of certain people. However, as Davao's economy continues to grow, it is able to entice both domestic and global investors to view it as their upcoming center for real estate investment.
Along with possessing some of the top tourist attractions and a wealth of natural resources, there are countless prospects for economic growth. People view the development of condos, shopping centers, and other lifestyle facilities as signs that the city is becoming more advanced.
Moreover, Davao City is also an excellent city to invest in when it comes to tight local law enforcement and solid safety measures because it is known for being one of the safest cities to live in.
Hence, if you want to rent out real estate to tourists, it would be best to concentrate on making investments in condominium developments given that this is excellent for temporary housing. But, if you're looking for Filipino families for a long-term period, like five or ten years, you might have better luck if you have a house.
Muntinlupa City
The Emerald City of the Philippines, also known as Muntinlupa City, is one of the major cities that make up Metro Manila. According to the 2020 Census, it is a first-class, highly urbanized city with a population of more than 540k.
Similar to Makati City, Muntinlupa City is regarded as the favored residence of the nation's wealthiest people. Because of its upscale suburban lifestyle, this region is home to many wealthy and well-known figures from business, politics, and the world of entertainment.
In addition to Alabang, another neighborhood in Muntinlupa called Brgy. Sucat was intended to serve as the city's primary investment center. In fact, a number of real estate developers have already ramped up their efforts and have acquired a sizable amount of land in the area.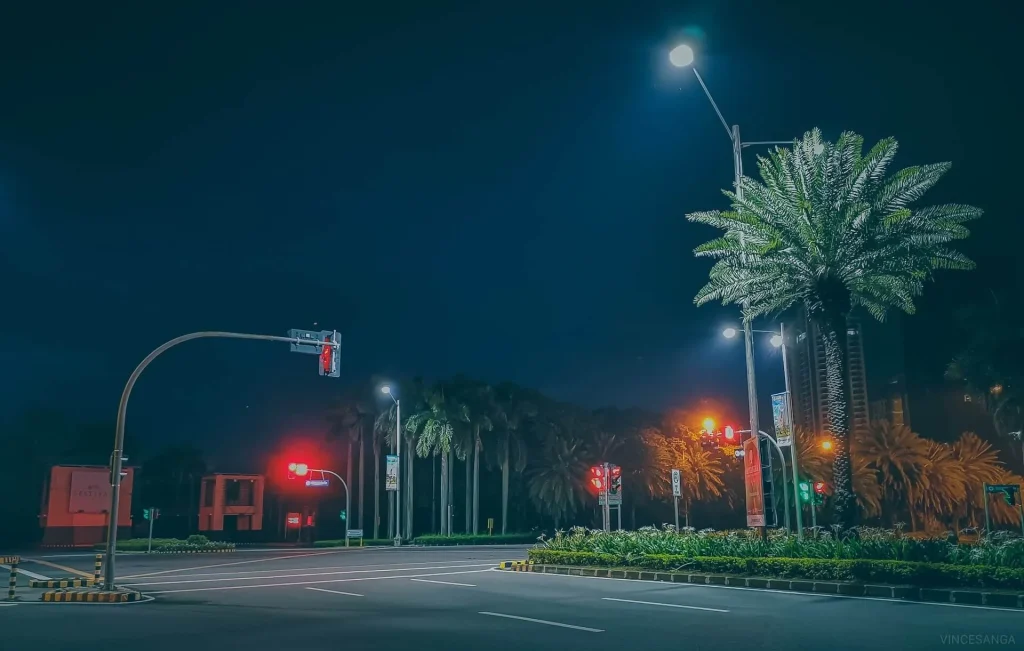 Crown Asia's Presidio at The Lakefront is a premium condominium, ideally located in the center of Metro South. It is a residential neighborhood tucked away within the vast master-planned neighborhood of Lakefront in Sucat, Muntinlupa City.
The astounding views, breathtaking vistas, stunning buildings, and districts of San Francisco provide inspiration for The Lakefront. This condo also makes it simple to get to a variety of retail and commercial centers, thus going out is not just beneficial on the weekends.
With its proximity to Vista Mall Lakefront, All Day Eastlake, and The Wharf, everything you require is just a few steps away in terms of actual travel distances.
Tagaytay City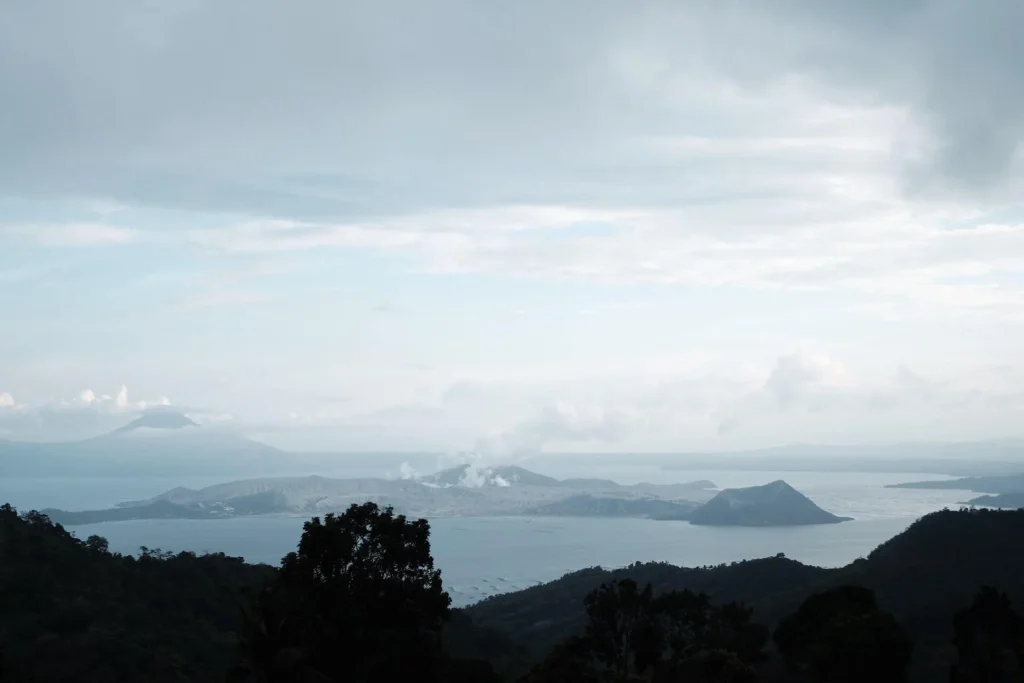 Due to its breathtaking scenery and cooler climate brought on by its high altitude, the City of Tagaytay is one of the nation's popular places to visit. In Batangas, Tagaytay overlooks Taal Lake and offers one of the country's most famous panoramas: the Taal Volcano Island in the middle of the lake, which can be seen from various locations across the city.
The finest ways to describe Tagaytay are from two different angles. First, from a national perspective, the city has developed into a significant tourism hub, primarily due to its proximity to and accessibility from Metro Manila, as well as its cool environment and the best advantage of Taal Lake/Volcano.
On the other hand, from a regional standpoint, the area has had one of the quickest stages of urbanization in the Philippines. It is also taking shape to become one of the nation's industrial hubs in the twenty-first century. Considering its strategic situational benefits, policy directives and market choice have most influenced its expansion. As a result, the development of industrial estates, housing, recreational facilities, and regional shopping centers, among many others, has accelerated recently.
Best Investment Properties in Tagaytay
Crown Asia's Pine Suites is among the many developments that investors have bought and Tagaytay tourists have rented out during their short staycations.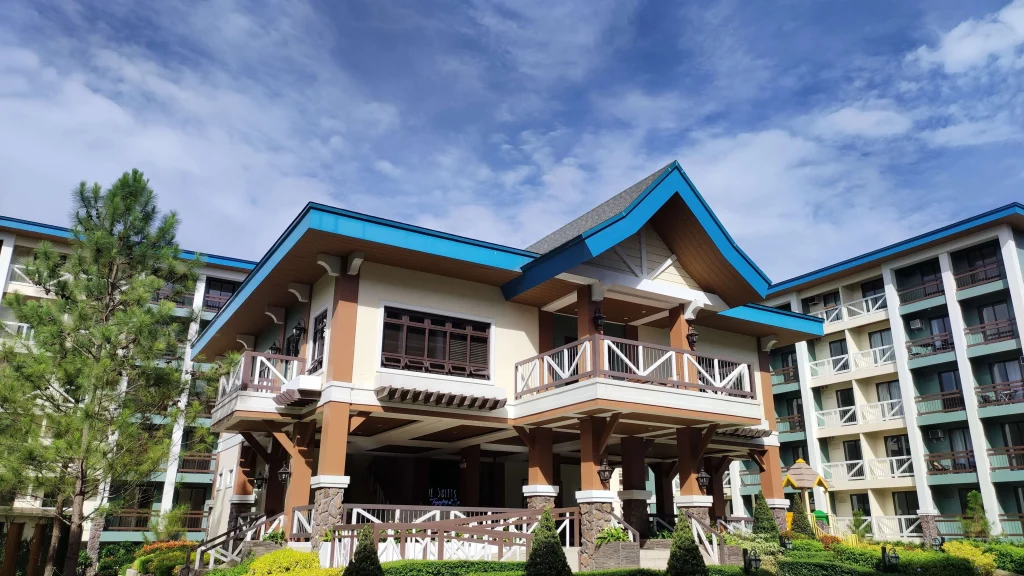 This tranquil residential condominium complex is ideal for short getaways as it provides stress-free, cozy seclusion amidst nature's offerings and well-planned amenities in a picturesque mountain setting meant for quiet relaxation, family bonding, and joyful get-togethers.
To give investors premium spaces to watch their lifestyle take shape in Tagaytay, Pine Suites also offers ready-for-occupancy property types with studio units at 21–23 square meters and other properties like two-bedroom units at 48–51 square meters.
Simply put, Pine Suites is a great place to start looking for condo developments that are ready for move-in.
Furthermore, property such as Crown Asia's Pinevale offers a once-in-a-lifetime experience to live in the first smart home condominium in Tagaytay. This condominium is outfitted with smart home technology for your convenience and protection.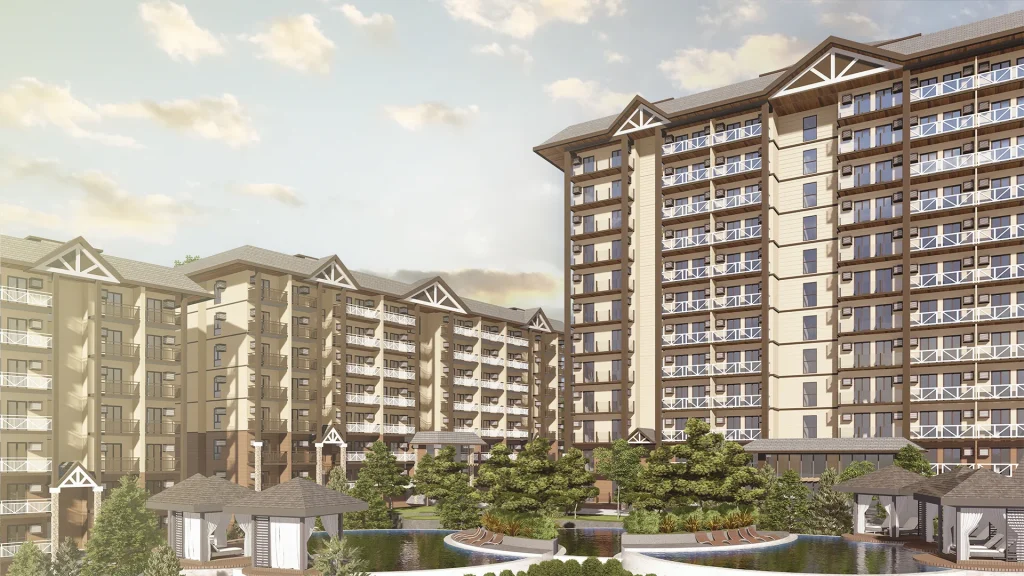 This home-automatized condominium in Tagaytay entices you to create moments larger than life without the need for a tedious planning arrangement. Your safe haven is curated to make your experiences unique and eventful, which is what was considered in the planning process for this condo in Tagaytay.
Read more: Best Places to Invest in the Philippines