Selling a house and lot for sale can give you a jump start into becoming a millionaire, but it won't take you to a billion just like that. You need to know what other investments you can make, and how to properly handle your money to reach a billion.
In this article, we'll show you where the world's billionaires invest, how a person with humble beginnings like Lebron James became a billionaire, and the common traits of the billionaires in the world.
How to become a billionaire: Where should you invest and start investing?
If there's one thing that billionaires have in common, it's an investor's mindset. Warren Buffet, for example, became famous for his smart investments and frugal lifestyle. Of course, investing your money would require a certain sum and accurate insight into which investments could lead to a win and a loss.
So, to give you an idea of where today's billionaires invest, here's a breakdown according to Forbes: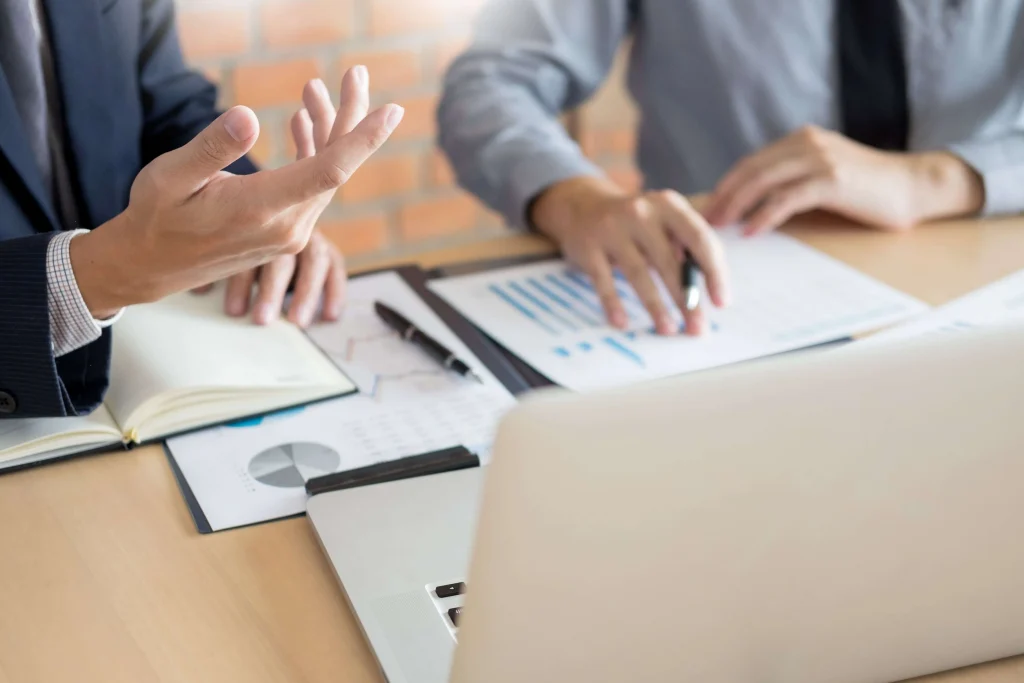 Finance & Investments
Finance and investments are the leading industries where 15% of billionaires (393 of them) put their money on. The finance industry encompasses a wide range of businesses, including banks, credit card companies, accounting firms, insurance companies, brokerage services, mutual funds, exchange-traded funds, stocks, cryptocurrency, and consumer finance.
The easiest area of this industry you can enter is the stock market. All you need is an investment account and you can work your way to investing in either safe, blue-chip companies, or take a little risk and invest in a startup. However, while investing in stocks are the easiest route in this industry, it will require a lot of focus and insight. Bonds on the other hand provide investors with fixed-income investments as they are more guaranteed compared to stocks. Investing in finance ultimately ends up with very good foresight and how much risk are you able to tolerate.
Manufacturing
Manufacturing is where 13% of the world's billionaires (337 of them) invest in. The richest person in this industry is He Xiangjian, the founder of the Mideo Group, an appliance company. It has more than 200 subsidiaries and it also trades on the Shenzhen stock exchange.
The Manufacturing industry is very vast, with numerous types of companies under it. Simply put, any physical product that can be mass-produced and sold in a store or online is made by a company in the Manufacturing industry. Generally, there are six types of manufacturing:
● Apparel and textiles
● Metal
● Oil, chemicals, and plastics
● Electronics, computers, and transportation
● Food production
● Wood, leather, and paper
Technology
332 billionaires out of 2,668 put their money into the tech industry. The richest out of this 12% is Jeff Bezos, the founder of Amazon.
The Technology industry is one of the largest industries you can invest in, but it covers anything that has to do with research, development, or distribution of electronic goods and services.
Probably the entire world is dependent on the tech industry, which makes it a great investment. Consumer goods like computers, smartphones, appliances, and more are continuously developed to help improve the quality of life of the general public. Meanwhile, for businesses, almost all companies are dependent on tech innovations for software, cyber security, automation, and more.
The tech industry has a lot of business models, including, but not limited to the following:
● Business Process Outsourcing
● Software
● Hardware
● Internet
● Ecommerce
● Cloud service
● Telecommunications
● Consumer electronics
● Robotics
● Artificial Intelligence
● Infrastructure
● Information security
● Consulting
● Design
● Games
Fashion & Retail
The Fashion and Retail industry has about 250 billionaires, which is 9% of all billionaires in the world. The richest billionaire in this industry is Bernard Arnault, the CEO of LVMH, which owns more than 70 brands, including Tiffany & Co. and Louis Vuitton.
This industry is targeted at the public and covers other industries, including online retail, design brands, fashion magazines, and clothes manufacturing. However, this could also be for the development of cosmetics, which may also be under the tech industry.
Healthcare
The Healthcare industry has 217 billionaires, which is 8% of all billionaires in the world. Some of the key sectors of this industry include healthcare services and facilities, medical equipment, medical devices, hospital supplies, medical insurance, managed care, and medical services.
Cyrus Poonawalla, the founder of the Serum Institute of India (the world's largest vaccine maker), is the richest person in this industry.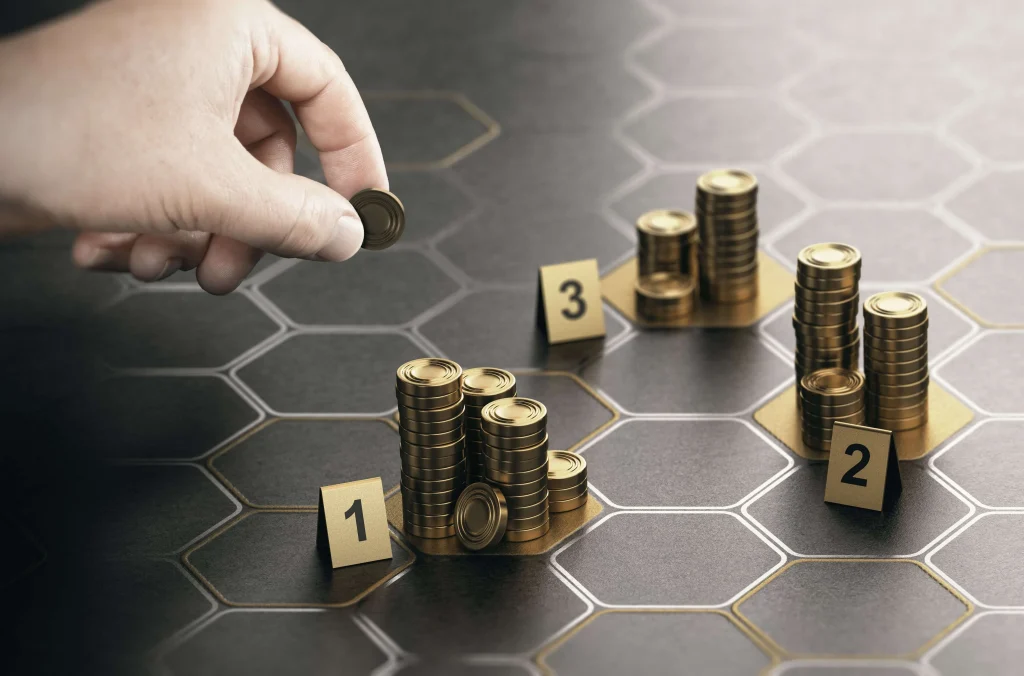 Food & Beverage
The Food and Beverage industry has 203 billionaires and covers 8% of all billionaires in the world. This industry includes restaurants, cafes, fast food, food manufacturing, catering, food, and beverage packing and transporting, and more. As a not so much piece of investment advice, the food & beverage industry is a great way to start investing as food is a necessity that everybody needs. You will almost never run out of customers unless your product is really bad.
Zhong Shanshan is the richest person in this industry. He is the chairman of the bottled water company, Nongfu Spring, and controls the Beijing Wantai Biological Pharmacy.
Real Estate
Probably the simplest of all the industries is the real estate industry. Be it a property for rent or a house and lot for sale, it will fall under this industry. Activities like buying, selling and renting residential and commercial properties, and managing properties are parts of the real estate industry.
This industry has 193 billionaires, which makes up 7% of all billionaires. The richest person in the real estate industry is Lee Shau Kee, one of the founders of the property developer, Sun Hung Kai, and the founder of Henderson Land Development in 1976.
Diversified
This isn't exactly an industry, but 180 billionaires (7% of them) put their money in various industries. While most of the billionaires in the world do invest in a variety of industries, the billionaires in this sector have an interest in more than three industries.
The richest person here is Mukesh Ambani, the chairman of Reliance Industries. His company invests in numerous industries, including telecommunications, petrochemicals, retail, and oil and gas.
Media & Entertainment
This is probably the most fun industry of all on this list. The media and entertainment industry covers a lot of factors, including film, print, radio, and television. These segments could include books, newspapers, movies, radio shows, music, magazines, networks, and more.
While fun, the media, and entertainment industry is also a very huge risk if you don't know what you're doing because it relies significantly on audience reception. You'll have a better chance in filmmaking, however, compared to TV, because you can earn millions of dollars in profits in just one film.
This industry has 109 billionaires, taking up 4% of all billionaires in the world. The richest person here is Michael Bloomberg, the cofounder of the media and financial information company, Bloomberg LP.
Energy
Probably the most controversial industry is the Energy industry, which covers the exploration, production, refinement, marketing, storage, and transportation of oil, gas, coal, and consumable fuels. This also includes companies that develop and sell oil and gas equipment.
This industry has 95 billionaires, taking up 4% of all billionaires in the world. The richest person is Fan Hongwei, the chairperson of Hengli Petrochemical.
How Lebron James became the first active NBA player to become a billionaire
Forbes first broke the news that after a 121.2-million dollar earning before taxes and agents' fees in the last twelve months, Lebron James is now officially a billionaire. This makes him the first-ever active NBA player to become a billionaire (Michael Jordan is the other basketball billionaire, but he hit that goal more than ten years after his retirement).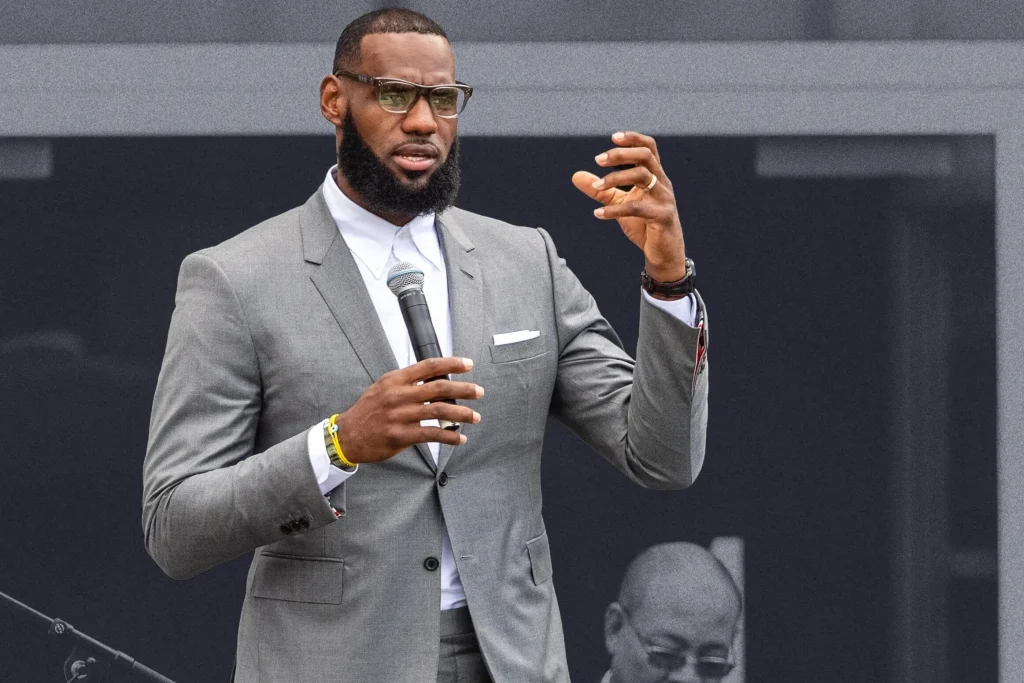 Photo from gq.com
However, even with all those work, reaching billionaire status is not an easy feat. So, how did he do it?
Considering his upbringing, Lebron had a difficult childhood growing up in Ohio. According to Business Insider, he grew up in inner-city poverty. Lebron even said that he thinks he is "not even supposed to be here."
Gloria James, Lebron's mother, was only 16 years old when she gave birth to him, making it difficult for them to make ends meet. They grew up in an impoverished neighborhood, and when his grandmother died when he was 5, they had to move out because the city condemned their house. From a young age of five to eight years old, he said he moved about eight times.
Growing up in poverty makes a person statistically almost impossible to even break the middle-class mark, what more for billionaire status?
According to his podcast, UNINTERRUPTED, Lebron said he learned the value of saving money when he was young. His financial advisor, his uncles, taught him personal finance, to have a savings account, and told him to always have money on the side. If he had a dollar, keep the 65 cents. If he had two dollars, he'd spend a dollar and save the other half.
Meanwhile, during his time in high school, his basketball coach, Coach Dru, always told him to use the sport as his vehicle to get where he wants to go.
With the mindset given to him by his uncles and the motivation of his coach, Lebron worked so hard that he got recruited by St. Vincent-St. Mary High School in 1999. In 2003, he got in the NBA Draft and was the number one choice overall by the Cleveland Cavaliers.
Since then, he's had very lucrative endorsements from Nike, Pepsi, Walmart, and AT&T. Lebron then structured these deals to include equity in his endorsements so that he has a cut of the upside instead of just a paycheck.
On top of that, he's made other smart investments, including a fitness startup called Tonal, a ride-sharing company called Lyft, and an eatery called Blaze Pizza. He also has investments in a TV and movie studio called SpringHill Entertainment, with a value of around 300 million dollars.
In 2022, Lebron joined Lionel Messi in the Forbes' 10 Highest-paid Athletes of 2022 list, earning 121 million dollars in 2021 both on and off the court. For his basketball career so far, he's made 387 million by playing for the Los Angeles Lakers, Cleveland Cavaliers, and Miami Heat. That, on top of his investments, gives him pre-tax earnings of over 1.2 billion dollars.
Who would've thought that someone who grew up moving from one house to another, would eventually end up buying three luxurious house and lot for sale (mansions, really) — two in Los Angeles and one in his hometown, Ohio. If he can do it, so can you.
Common traits and experiences of billionaires
To become a billionaire, you need the characteristics of a billionaire. According to a review of the Forbes' billionaire list, these successful investors share some common characteristics or experiences: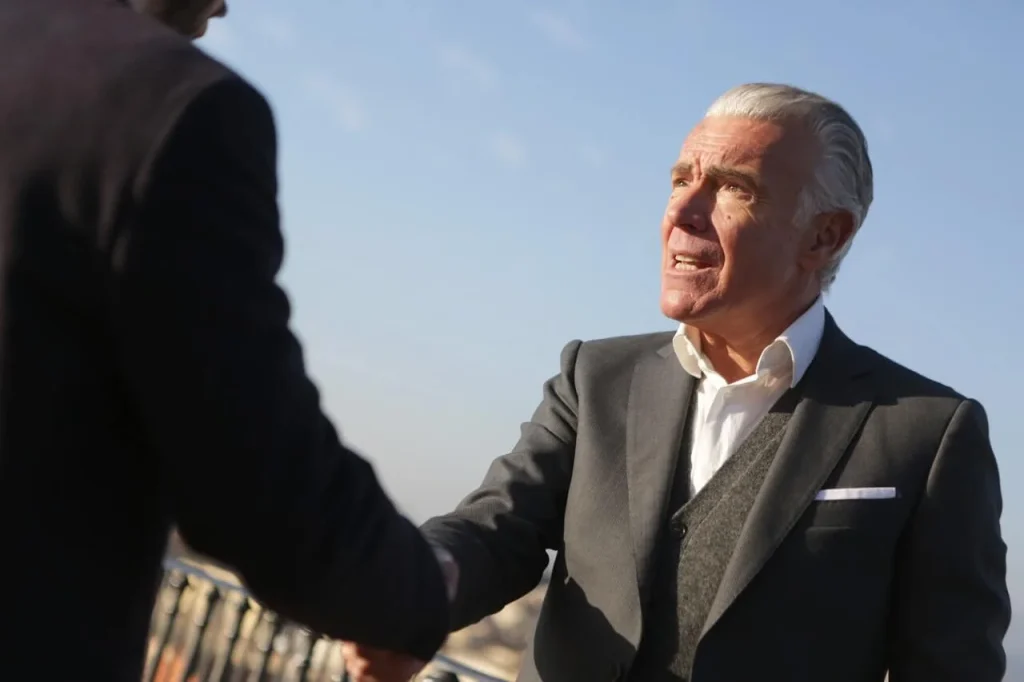 Family money (old money) can help, but it's not essential
According to statistics in 2020, 207 out of 2,792 billionaires had family money. Hence, 72% of these people consider themselves self-made. Although some of them admitted to having a combination of both an inheritance and hard work. So if you inherited your parents' house, you might consider putting it up as a house and lot for sale and start a real estate investment.
Some specific personalities
According to a study conducted by the Socio-Economic Panel (SOEP) at the German Institute for Economic Research and the University of Munster, millionaires have common personality traits: open, extroverted, risk-tolerant, conscientious, and emotionally stable.
This is in comparison with the general public and for those who attribute their wealth to inheritance. The results of the study found that the typical self-made millionaire had all those personality traits. Hence, this study suggests that personality is an important factor in wealth accumulation.
Knowing that the billionaire status will take time
Social media focuses so much on the success stories of young billionaires. Achievements of CEOs like Mark Zuckerberg, for example, when he became a billionaire when he was only 23. But in reality, most billionaires in the world are late bloomers.
The current billionaires' average age is 63 years old. According to Statista, the age distribution of billionaires in 2019 was 9.8% for less than 50, 50.3% for ages between 50 to 70, and 39.9% for ages over 70. So, in a way, you can say that some billionaires are old when they got their status.
More than that, some of these billionaires are late bloomers in terms of how old they were when they got their breakthrough. According to the United States Census Bureau, most successful entrepreneurs are middle-aged, and a 35-year-old is three times more likely to become a founder of a successful business than a 22-year-old.
Some billionaires who had their breakthroughs at over 45 years old include Eduardo Eurnekian (aged 56 when he found Corporacion America), Robert Kuok (aged 48 when he found Shangra-La Hotels and Resorts), and the Philippines' very own Ricardo Po (aged 47 when he found Century Pacific).
Education is essential, but not required
A lot of the billionaires on the Forbes list are college graduates. However, most of the top billionaires have no college degree.
Bill Gates, for example, is a computer programmer who dropped out of Harvard University to pursue his business with his friend, Paul Allen. Meanwhile, Michael Dell, CEO of Dell Inc, banked on his interest in computers and technology, so much that he bought an Apple computer just so he could take it apart and see how it functioned. He dropped out of the University of Texas at 19 to focus on his business.
Now, while these stories are true, consider that Gates and Dell dropped out of schools with low acceptance rates. Harvard University is an ivy league school with a 5% acceptance rate, while the University of Texas is one of the leading schools for Accounting, Nursing, Finance, and Film in the world.
So, before you push yourself or your kids to drop out of college to run the family business, consider having an educational background that will help them acquire both academic and social skills to help you reach the billionaire status.
Read more: Why do people spend a huge amount on collectibles? And are they a good investment?