Investment properties are experiencing an upward surge now that the Covid pandemic is becoming less of a worry for the health and the business market. Rentvesting is a growing trend in real estate, especially for those who want to own property without having to sacrifice their current lifestyle or for people especially beginners looking to invest. It is a strategy where an individual rents a property while simultaneously investing in another. A condo in Las Piñas can be a perfect option for rentvesting, as it offers the convenience and amenities of a modern lifestyle without the hefty price tag of a traditional house and lot.
A New Way of Investing in the Property Market, What is Rentvest?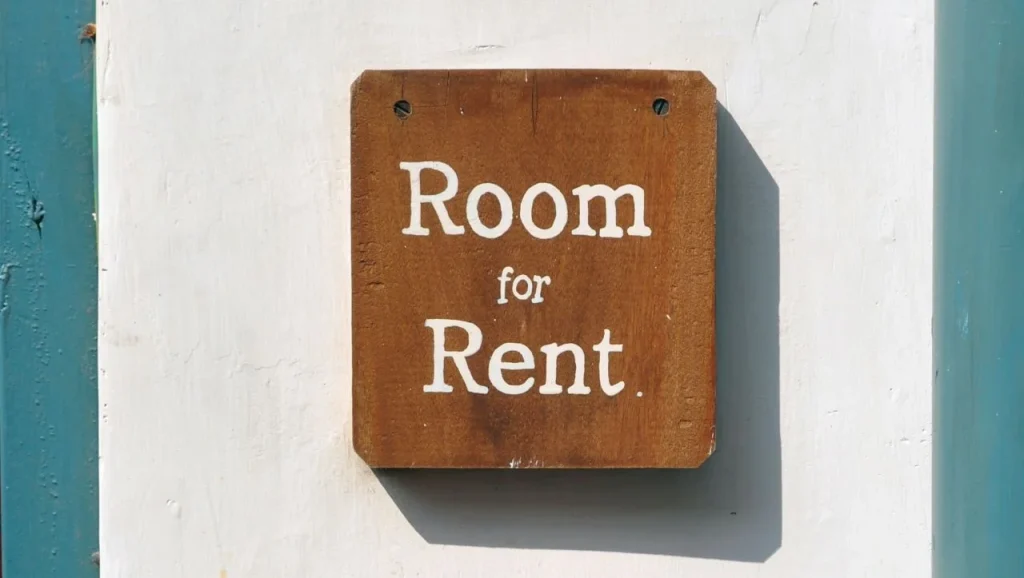 According to William Jolly (2020), The act of living in a leased property while also investing by renting out a home you own is known as rentvesting. Rentvesters typically rent properties they would like to live in but cannot afford to buy, and they buy properties they can afford but do not want to live in and rent them out as investment properties.
Moreover, Suncorp (2020) explained that rentvest is property investing whereas a house-owner approach involves renting a home that suits their lifestyle while owning an investment property that fits their budget. This tactic is becoming increasingly common, especially among younger purchasers, as housing costs in inner-city neighborhoods have increased. In short, rentvesting allows investors to live their desired lifestyle while increasing their investment property portfolio with the properties they purchased. Rentvestors, typically earn income from rent payments from their property tenants. The affordable property or properties that are used for rental spaces can be later sold for capital gains.
Rentvesting is a Common Type of Property Investment in Australia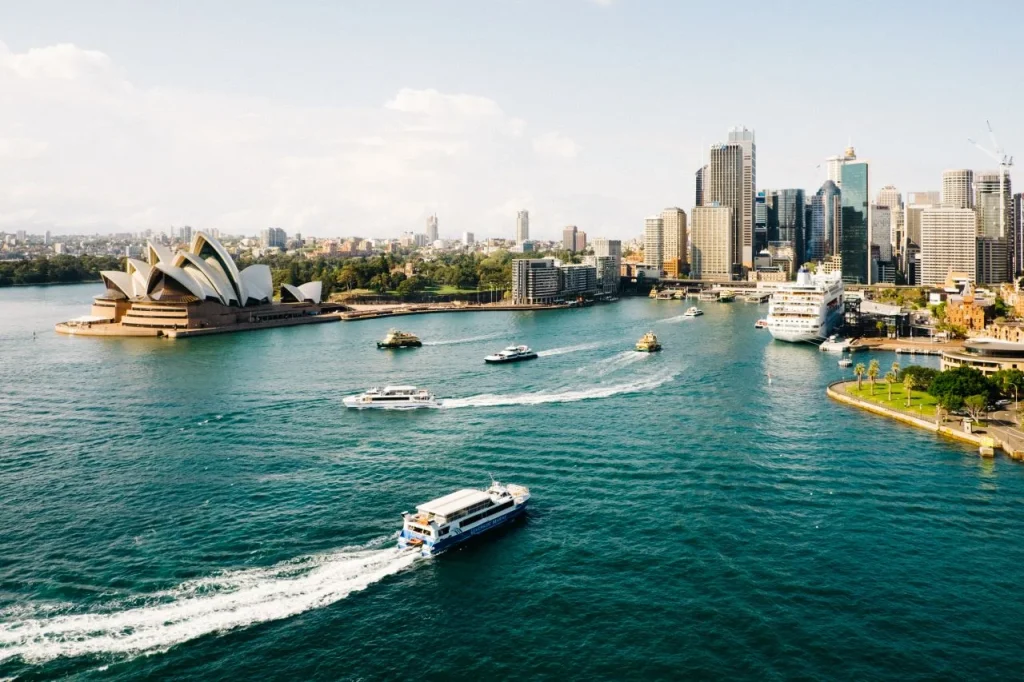 The practice of rentvesting is common in Australia. Many Australians have an adventurous lifestyle, making them visit beaches and party at bars. Sometimes traveling outside Australia and meet new people. Australians are known to be pristine but also relaxed and easygoing. Hence, their lifestyle requires savings and which makes rentvesting a common practice among Australians.
They frequently buy one or more properties as investments in rural or regional locations, where costs are frequently lower than in a CBD center like Melbourne or Sydney. People will then try to rent a home in the CBD so they can enjoy city amenities like transportation, dining out, and top-notch schools for their children. Another advantage is that Australians can even utilize the rental money from the houses they have bought to pay their rent.
Sanjna, an Australian Youtube vlogger/influencer, explained in one of her Youtube videos regarding why she is reinvesting. She started her rentvest strategy when she purchased her first property last February 2020. Then, 8 months later, she started extracting equity from her first property to purchase a new one. She is also renting an apartment near her work and achieving the lifestyle that she imagines. Sajna is living proof of living the best of both worlds since she is in her dream home while continue saving and expand her capital gains with properties she purchased as her investment properties.
She prefers the flexibility of reinvesting because it allows her to try and experience different lifestyles until she lands the one that suits her. Moreover, it's easy for her to move out without full commitment to the apartment she rented until she finds her dream home.
Is Rentvesting Applicable for Filipinos?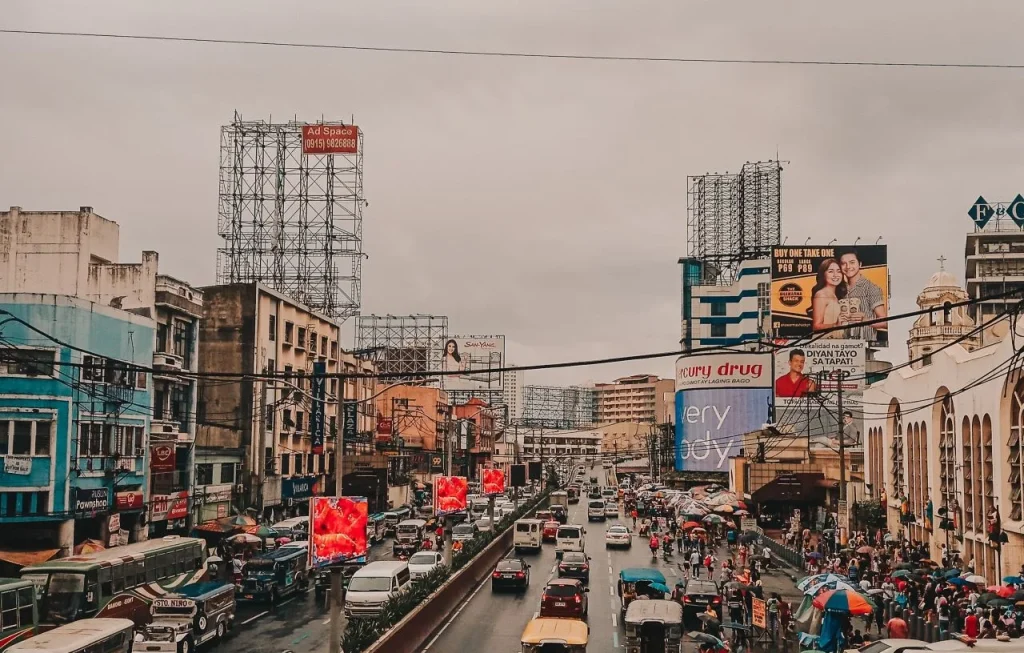 Rentvesting is ideal for young people since they tend to be adventurous and take every opportunity they face because they don't want to have any regrets. The booming generation in the market is Generation Z or also known as the Zoomers. Gen Z's quite popular for being more accessible to information compared to the previous cohorts since Gen Z grew up in the digital age.
Gen Zs are relatively aware of social issues, as well as economic issues. An article published by Jeff Desjardins via World Economic Forum (2018) suggests that Every generation approaches money and personal finance in a different way.
For instance, Millennials discovered that the road to adulthood was paved with difficulties including slow pay growth and unsteady economic conditions. These difficulties, along with other generational factors, contributed to the development of the group's spending patterns and views toward debt.
Millennials made their fair share of financial blunders along the way, but it's noteworthy that evidence is already accumulating suggesting the next generation (Gen Z) is already taking advice from their elders.
Some of Gen Z's older acquaintances struggled to obtain high-paying professions while simultaneously taking on significant sums of debt.
This new generation (those born in 1997 and later) is, as a result, approaching the realm of personal finance in a much more practical manner. In general, Gen Zers are more interested in securing steady, well-paying careers than they are in spending their cash.
Covid's Impact on Young Buyer's Purchasing Decision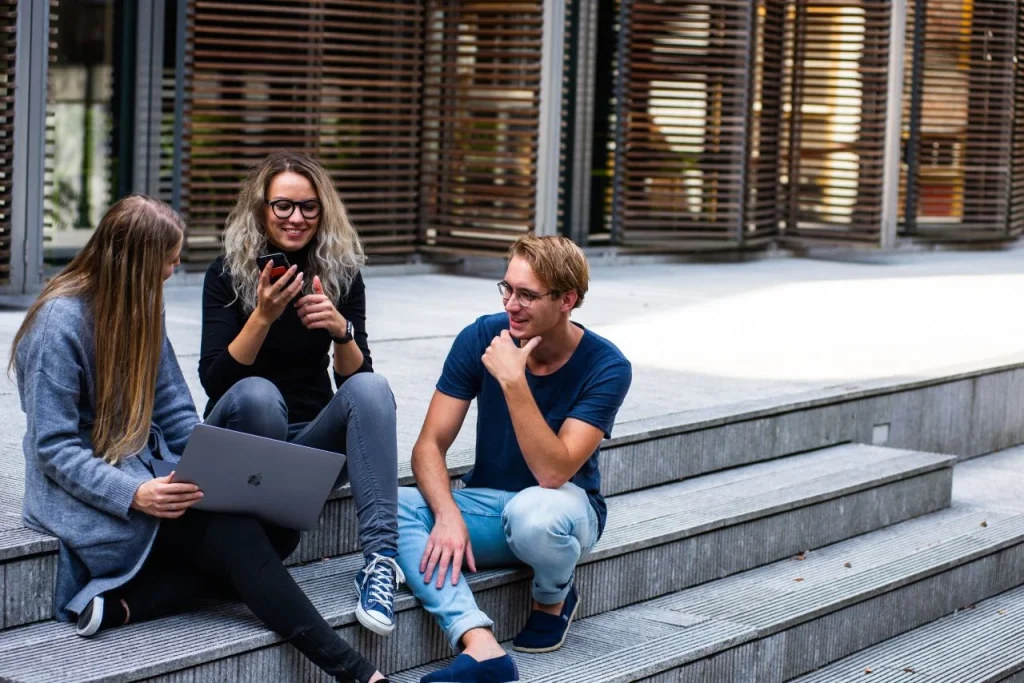 The working cohort now is the Millenial and the cohort is securing their future savings as the generation is already at the age wherein they are planning to settle and build their own families. However, Generation Z is the future of the economy. And they also witnessed firsthand how the economy drastically crashed during the surge of the lethal virus. Everybody in the world was forced to halt their jobs and stay at home with their families for safety precautions. Many businesses also went down and had to downsize as well.
The financial situation for everyone was at high risk since all businesses were down and the unemployment rate drastically peaked. People had to ration and use their personal savings to buy goods and sustain their families during these trying times.
Gen Z never wants to experience the financial struggle that's why as part of their risk management with their finances, as early as now, they are more into investing for their future necessities and emergencies.
Furthermore, according to Allan Goforth (2021), the pandemic caused a change in millennial's and Gen Z's attitudes around money and investing. An article released by BusinessWorld (2021) added that according to a survey done by Manufacturers Life Insurance Co. (Phils.), Inc., the impact of the coronavirus pandemic on incomes and livelihood has made millennial and Generation Z (Gen Z) Filipinos mindful of their financial health and pushed them to prepare for future requirements (Manulife Philippines).
The survey also revealed the types of financial products that millennials and Gen Z consumers held, with insurance coming out on top with 79% of millennial consumers and 68% of Gen Z consumers. The second place went to government savings plans or bonds (78% and 50%, respectively), while the third place went to Bitcoin (60 and 40%).
Now that the pandemic is contained and not as lethal as before it is safe to assume that real estate will have a major comeback in the investment strategy since property prices will appreciate over time. Hence, Rentvest is a good property investment strategy to earn rental income and is ideal for home buyers.
Rentvest as an Investment Property in the Philippines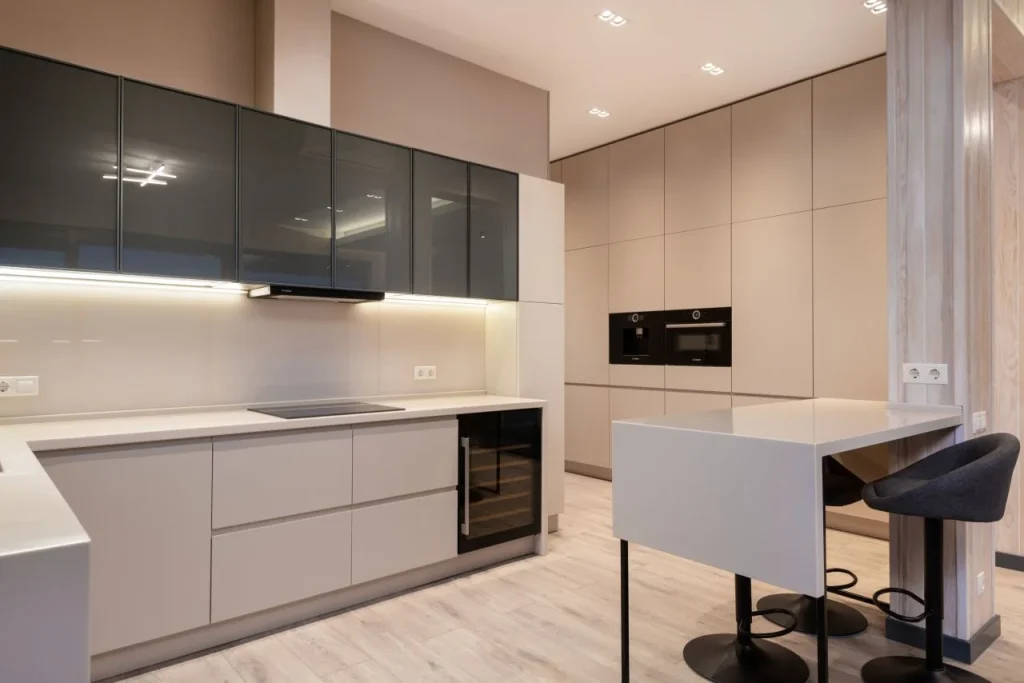 Sooner or later Filipino Generation Z will definitely dominate the workforce. And according to Rappler (2022), Filipino Gen Z's number one priority is to support their parents and siblings, according to the aforementioned report. They are exceedingly pious and well-trained in housekeeping, devoting 76% of their time to housework and 54% to religious pursuits. Their primary Filipino value is respect. They value humility above all other qualities.
Moreover, BusinessWorld (2022) also mentioned, In the following three years, CAROUSELL Philippines anticipates that millennials and members of "Generation Z" would dominate the real estate market on its internet platform.
"It is anticipated that Gen Z will become more aggressive when it comes to selling real estate during the next three years. In a recent interview with Businessworld, Carousell Philippines General Manager Djon T. Nacario said that it is also tied to the stages of their lives and their current spending ability.
Young buyers are explorers and they want to have a taste or experience various lifestyles from different places before settling in. With reinvesting, it allows young investors to have the flexibility and grant the dream lifestyle by paying less of what it requires. Moreover, living in a city such as Makati, BGC, or in National Capital Region, in general, gives them more access to work and provides convenient transportation (traffic struggles in the Philippines). Meanwhile, young people can invest in properties in the region or provinces wherein the costs of houses are cheaper. The other route is to buy property from provinces that are saturated by tourists and have the house rented as Airbnb. With this scheme, they can earn rent money to save in order to expand their equities. Then, the property investors can expand their properties and hire a property manager.
With the data presented and the characteristics of the emerging cohort of Filipino consumers, it is safe to assume that they will take the extra mile in terms of investing in property in order to advance their financial freedom while they are able to support their parents and siblings' needs.
Benefits of Rentvesting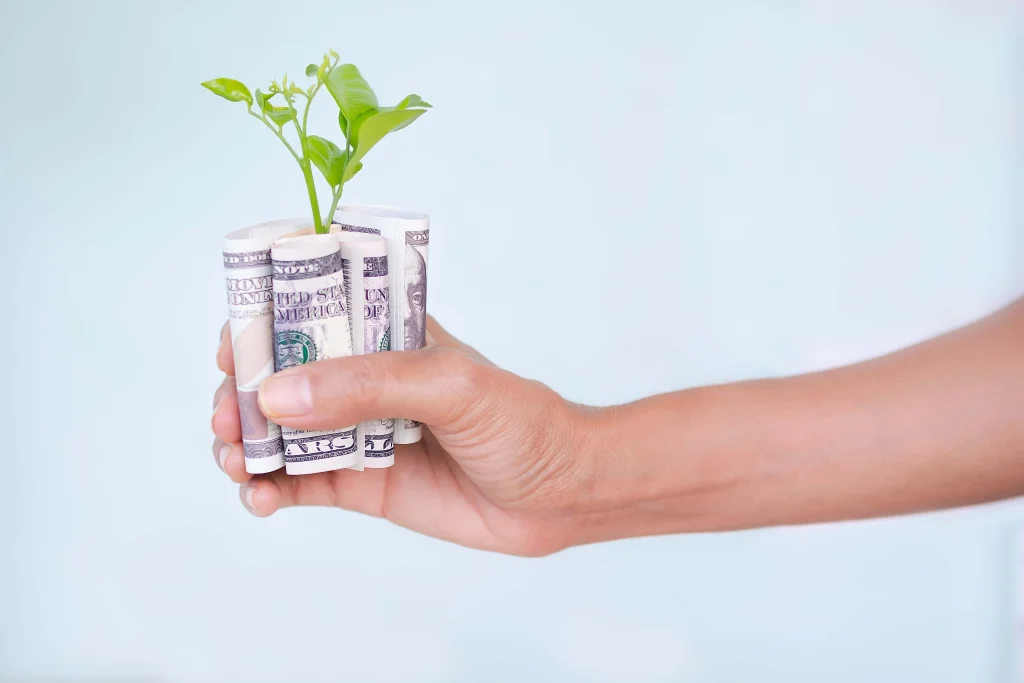 The number one benefit of rentvesting is allowing people to live their desired lifestyle at a lower price since they rent a property there instead of buying a house for an expensive price. Moreover, they earn money from their long-term investment with the properties they bought for a relatively lower cost in the regions far away from the city.
The AllianceCorp Property elaborated that rentvesting is renting somewhere to live while buying an investment property. Moreover, they gave their professional advice that it (rentvesting) is an easy asset and not a liability. It improves the investors' cash flow whilst allowing them to purchase their dream home due to the savings they garner from rental income collection.
The rent income that a person receives from rentvesting allows them to buy another property. Hence, stable growth with their investment property. Plus, it requires low maintenance costs involved. Since the property or apartment being rented is already fully furnished so no maintenance with the renovations and purchasing of decorations and pieces of furniture. However, purchasing items that will make the place more at home and personal to the owner is only optional.
The tax benefits of rentvesting are impeccable as well. Investors can also claim the interest, depreciation, and a few other costs related to the investment since generally, investments are more tax deductible.
What to consider before rentvesting?
Investing can be risky especially if the person has zero knowledge about it. The potential investor has to be aware of the property market and its property ladder to choose a suitable property based on their budget and lifestyle. Moreover, the pay capital gains tax and the tax deductions must be thoroughly reviewed in accordance with the property management.
Rentvesting with Crown Asia Properties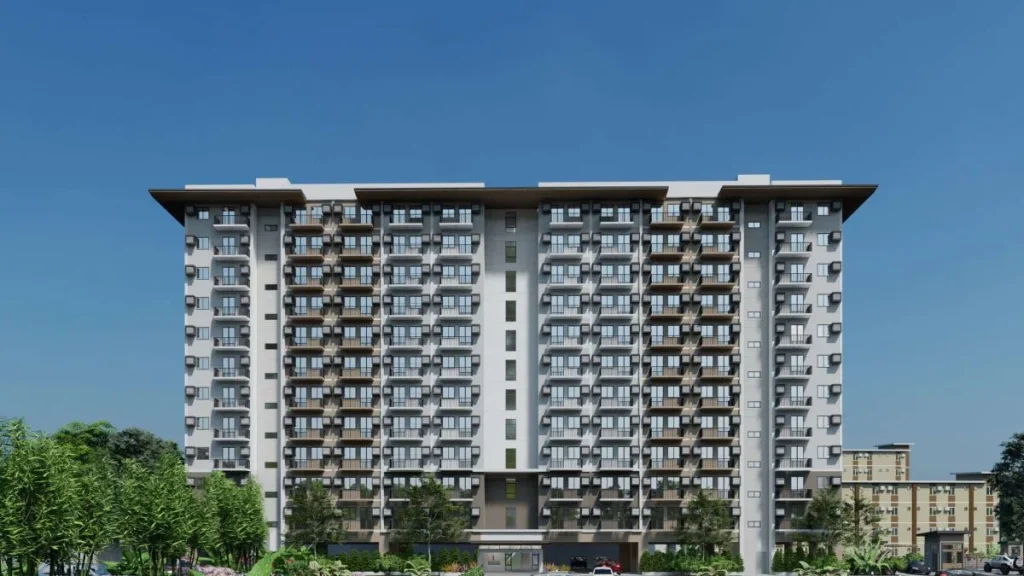 Renvesting could be possible with Crown Asia. With the variety of pristine and opulent houses and lots that they offer. Moreover, it can be suitable for the tenants' or investors' lifestyles. Crown Asia is popular with its architectural homage or influence based on European Architecture and Aesthetics. The modern contemporary designs are the most prominent among Crown Asia's properties. Rentvesting is possible with condominiums. Introducing Hermosa, condo is Las Piñas.
Tenants would find it simple to rent the apartment as they will be close to living in both the business district and life centers because it is located close to key road networks that could connect to cities via the Alabang-Zapote Road and the Daang Hari Road. At Las Piñas City, which is only 15 minutes from the airport and The Bay Area, the 2.9-hectare, Hermosa condominium community is emerging close to the future 100-hectare integrated and master-planned Vista Global South township development. It is a vast, lushly manicured development of condos with resort-style amenities that add a calming atmosphere to contemporary city living. Residents can enjoy unmatched convenience and an improved quality of life thanks to a comprehensive set of revitalizing amenities and facilities like a function space, swimming pool, and nearby areas with retail hubs and commercial businesses like shopping malls and corporate districts.
The property can be the potential rental space for the investors with their reinvesting while they purchase properties from the provinces of the Philippines. Moreover, they could also reside in the National Capital Region, yet they have condominium units in Hermosa as part of the rentvesting strategy.
Related Blog: Start it Young: Knowing What Investment Suits You