J.P. Morgan economists expect the United States to experience a "mild recession" in the latter half of 2023. This is after the Federal Reserve executed a series of tightening monetary policies this year to fight against inflation.
Moreover, the investment bank expects the Federal Reserve Bank to increase interest rates by 1% in March 2023. The Fed interest rates have climbed up to more than 3% this year! To put this into context, the ideal interest rate should be less than 1%. This means that just this year, interest rates quadrupled!
J.P. Morgan adds that it anticipates the U.S. economy contracting by 0.5 percent by the last quarter of 2023. This decline could continue until the start of 2024. However, the good news is that the bank sees the U.S. consumer price inflation decreasing to 4.1% by the end of 2023 – almost half the October inflation rate at a staggering 7.7%.
With this predicted recession, J.P. Morgan, unfortunately, foresees that over one million jobs will disappear by mid-2024.
An old quote goes by the line, when the United States sneezes, everyone gets a cold. Given the close association of the Philippines with the U.S., we can't help but wonder: how does the upcoming U.S. recession affect the Philippine economy and its foreign investments? Let's discuss this.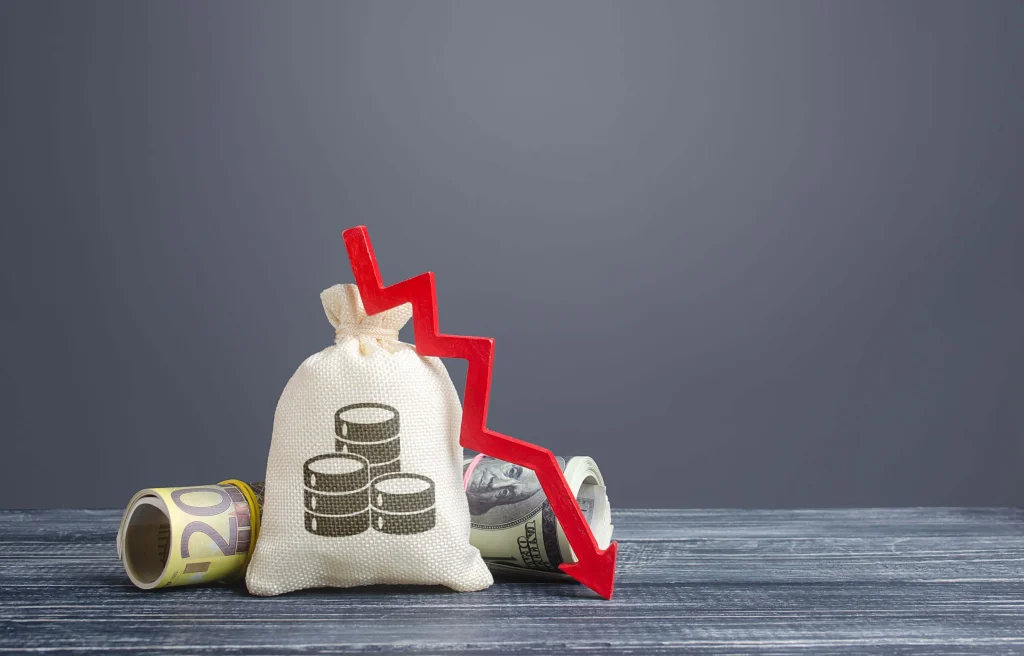 The Philippine Economy to Grow Slower in 2023
Philippine economic growth is expected to grow slower next year because of stagnating global economic activities, well as tightening financial environments (led by the superpower U.S.), says the International Monetary Fund (IMF). IMF is the significant financial institution of the United Nations.
Initially, IMF forecasted that the Philippine economy would increase by 6.7% in 2023, but its forecast decreased to 6.5%. Nonetheless, this growth rate is still in line with the national government's growth target of 6.5% – 7.5%. Whether this forecast realizes, we will know next year.
Although the country's economy continues to adapt and survive the declining global economic performance, Filipinos still feel the lasting effects of the 2-year COVID pandemic and lockdowns.
Mirroring the U.S. Federal Reserve, the Bangko Sentral ng Pilipinas (BSP) raised interest rates by 3%, bringing the policy rate to 5% starting November 18, 2022. They did this to curb the skyrocketing inflation in the country.
Higher Inflation, Consumers Worry
Have you wondered why your usual groceries now cost more than they were a few months ago? Blame inflation. Most necessities now (even onions and garlic!) experienced price hikes at staggering rates.
In September this year, everyone was shocked as the headline inflation hit 6.9% – the highest it has ever been in 13 years! October wasn't any better. It was worse. Inflation hit another record high at 7.7% just after it broke its record a month before.
Many experts believe increasing food, transport, and energy prices drove the country's inflation rate. They also infer that this escalated inflation rate will trigger BSP to increase the already high rates even further, making it challenging for businesses and consumers to borrow money. Lower borrowing rates could dampen economic activity further and slows down the economic recovery from the effects of COVID.
In a survey conducted by TransUnion, a consumer credit reporting agency, 76% of surveyed Filipinos expect a recession by the end of next year. The study covered 1,013 adults between August 19 and September 1, 2022.
From the study, 44% of the respondents said they are concerned about inflation, an increase of 9% from the study last quarter. Because of the uncertain economic conditions, consumers started to focus on spending only on necessities and cutting discretionary spending. Around 54% of the respondents cut back on dining out, travel, and entertainment in the last three months.
Many Filipinos increased their savings as a financial cushion against a possible recession. Specifically, 66% of the respondents strengthened their savings, 69% decreased spending, and 33% paid off their debt. More than half of the respondents who paid their debt chose to finance it from their savings.
During the survey period, 27% of consumers said they turned to moneylenders in the past 12 months, up from 22% in the previous period, while 18% availed of payday loans, up from 14%.
Interestingly, more than half of the respondents are applying for loans and credit cards. Despite the increasing gas and oil prices, auto loans are still popular among Filipinos, indicating that we're returning to the normal way of life pre-pandemic.
However, the number of Filipinos rushing to refinance their mortgages and home loans increased by 5% from the previous quarter. This may be because they are avoiding interest rates climbing up further.
We can see here that Filipino consumers respond to the rising inflation and interest rates, making them more conservative with consumer spending.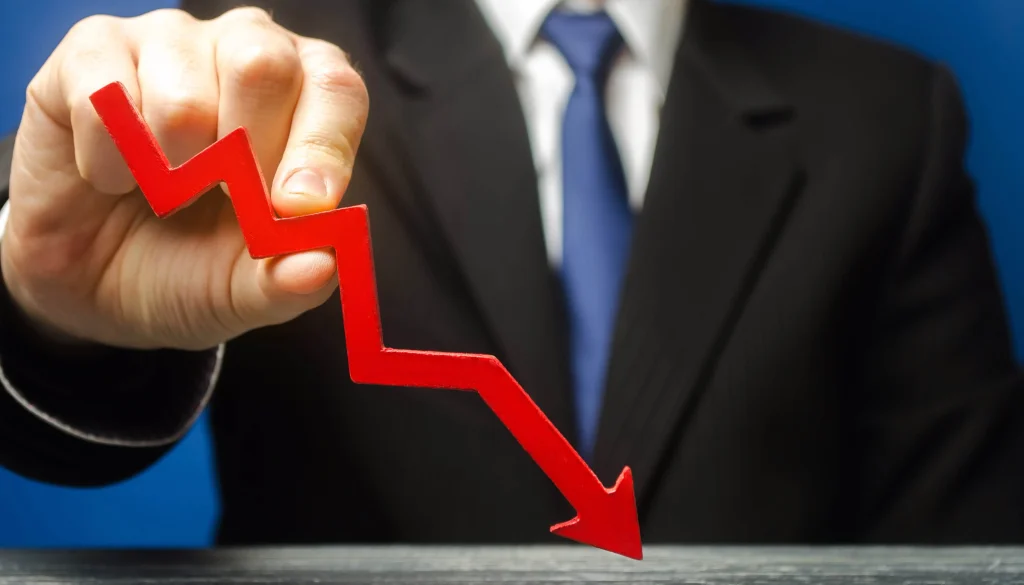 Some Sectors are More Affected than Others
Different industries react differently to the predicted recession. For the Philippines, tourism, trade, and Business Process Outsourcing (BPO) industries will be affected the most, said Alvin Ang, the Chairperson of the Economics Department of the Ateneo de Manila.
Why so? The Philippines heavily ties with the United States as a trade and tourism partner. The latter is also a major foreign investor to the former.
The United States is the country's third largest trade partner, with total trade activities reaching $1.64 billion in April this year. In 2020, the United States and the Philippines traded a whopping $19 billion in goods and services.
As for the tourism industry, the Department of Tourism (DOT) showed that more than 200,000 Americans visited the country. Although this is an 80-percent decrease from the million American tourists pre-pandemic, Americans remain one of the top foreign tourists in the country. Their decreasing number hits the tourism sector significantly.
The BPO industry could also take a mild hit from the U.S. recession as many BPOs in the country serve U.S.- based clients. Nonetheless, economic experts are confident the sector will pave well as Filipino employees are sought after by clients globally (not just from the U.S.).
Many Philippine industries haven't fully recovered yet from the pandemic's effects. With the upcoming recession, they are expected to yet again bootstrap and survive economic uncertainties.
Foreign Investment Pledges Shrank in Q3 Amidst Recession Fears
Data from the Philippine Statistics Authority show that approved foreign investments decreased by 22.4% compared to the same quarter last year. During the July to September period, the country only raked in Php 13 billion of foreign investments, led by Japan (Php 4.5 billion), South Korea (Php 2.02 billion), and Singapore (Php 1.64 billion).
Although the numbers above don't yet show actual foreign investment inflows, it shows what global investors feel about investing in the country. This tells us foreign investors are risk averse in putting their money in the country, mainly due to the predicted recession.
Domini Velasquez, a chief Economist at China Banking Corp., confirmed that stunted foreign investments reflect investors worsening sentiments. She added that we could foresee a worse outlook in 2023 and continuously high-interest rates, further impeding foreign investor interest in the country.
Half of the foreign investment pledges will be allocated to Calabarzon projects, approximately 25% to Central Luzon projects, and 15% to Metro Manila projects. The rest are distributed to various provinces and their initiatives.
Moreover, the manufacturing industry expects to receive investment commitments worth Php 7.2 billion. Administrative and support services endeavors lured in investment pledges worth approximately Php 3.3 billion. Meanwhile, real estate investments hauled to Php 1.3 billion.
Velasquez, however, emphasized we still need to woo more investors. The silver lining is that current foreign investment inflows will generate almost 30,000 jobs.
How To Prepare for a Possible Recession?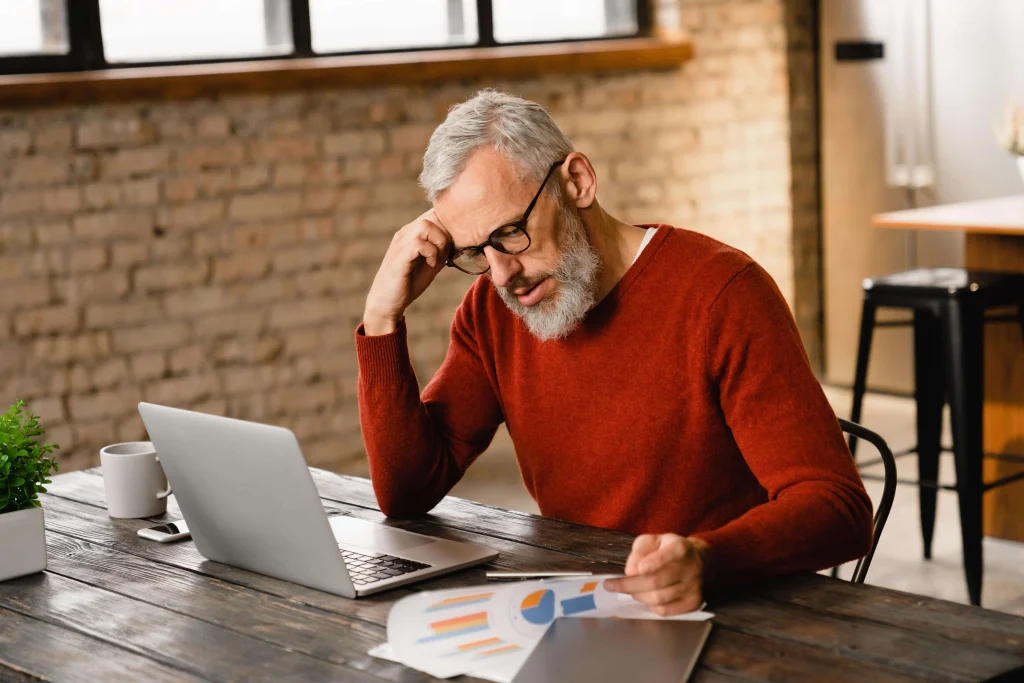 Recessions, inflation, and investment ratios may sound intimidating and high-level, but they have real consequences on your daily life. As outlined by the consumer survey, many Filipinos are already taking steps to combat any economic downturn. With that said, what concrete steps can you do to safeguard your financial health during a recession?
1. Get aggressive in paying off debt.
With the skyrocketing interest rates, you don't want to be caught with loans eating off your income every month.
2. Build an emergency fund.
No job is completely secure during recessions. We've seen that during the COVID-19 recession of 2020. You may be comfortable with your job now, but you'd never know you might lose it from a company restructuring, or worse, bankruptcy. Your emergency fund must consist of at least three months' worth of living expenses (ideally, it should be 6 months or more). If you lose your job during a recession, you can at least support yourself for several months before finding your next job.
3. Keep your savings in high-yield savings accounts
During recessions, you'd want your savings to be liquid so that in case of emergencies, it's easily accessible. The first thing that came out of your mind when mentioning accessible may be a bank (that's what I thought too!). However, banks offer meager interest rates on your deposits – 1% or less – which is a far cry from the soaring inflation rate of 6% or more.
Instead, consider parking your money on digital banks like Tonik, Maya, or ING. These digital banks offer up to a 6% annual interest rate for your deposits, so you get more bang for your buck.
4. Upskill and recession-proof your career
To better secure your job, consider upskilling by taking more education (courses, certificates, training, etc.) or more responsibilities (the more leadership initiatives, the better). By doing these, you show your employer that you are a valuable asset to the company.
5. Find other income streams
In this economy, rarely does your full-time job allow you to live comfortably. Often, especially when you're starting, you need other income streams. Consider taking a side hustle via freelancing, or taking a part-time job. Among Filipinos, having a virtual assistant gig is popular. It pays decently as well.
6. Create a well-balanced and diversified portfolio
Recessions are notorious for making investments assets significantly fluctuate in prices, often going downwards. In times of great volatility, it's nerve-wracking to see your hard-earned investment portfolio decrease in value. Rest assured that economies recover from recessions! Think of markets like a wave – they have high times (bull markets) and low times (bear markets).
Don't get upset about every little movement your investments experience. The worst thing you can do is sell your investments prematurely! Before doing any investment decision, keep a cool head and evaluate all angles.
So long as your money is well distributed to various asset classes like stocks, bonds, and real estate, you're good to go.
Bonus Tip
If you've been looking for a home or a property to invest in, recessions are surprisingly a good time to secure real estate assets. With the lessened economic activities, demand for real estate properties shrinks and so does their value. Thus, you're more likely to secure deals at impressively slashed prices!
If there's one thing we can take away from the U.S. market, it's those home buyers and real estate developers who experienced a 30% increase in their home values when they bought or developed it at the start of the pandemic. Mirroring this to the Philippines, your real estate investments are more likely to catapult in value when you buy them at recession prices. Currently, there are many houses and lots for sale all around the country!
Ready to start your next real estate investment? Check out the leading Philippine real estate developer, Crown Asia. They have many houses and lots for sale located in key cities and provinces of Luzon. With their premium architectural designs, rest assured that your investment is not just safe, but thriving! Whether you're building a family, a solo life, or just starting on your real estate journey, look no further than Crown Asia. Check them out here.
Read more: Impacts of the US Recession on the Philippine Economy