Yes! The world made it this far. Everyone has experienced the horrors of the lockdown brought on by the pandemic, having been locked in their house and lot. The whole world stops and plans were set aside for the safety of everyone. As people celebrate this new year, it is best to look back at the prior years and how they can assume that 2023 is best for everyone.
In terms of the impediments, the people faced for the past 3 years led by the pandemic, there are gradual improvements particularly more noticeable in 2022. Firstly, when 2020 arrived, people are full of hope for the new decade of the 21st century. They all have optimistic plans but all opportunities were halted due to the unknown virus. All lives turned 180 when Covid 19 virus entered the new decade.
When former President Duterte proclaimed the 40-day quarantine back in 2019, Everyone expected that it will go back to normal once it was lifted. Unfortunately, it was not anticipated that its drastic effect will impact the lifestyle for more than a year. No one had full control of the lockdown. The stock market crashed, every household's consumption goods led to hoarding due to panic buying, and all business operations & classes were forced to implement online. Every worker was forced to work at home and had to turn their home into an office space to comply with their workloads. It was not easy for everybody to immediately shift all operations. Moreover, government policies restricted leisure activities since international travel is highly prohibited, which also made every hotel room become a quarantine facility.
The pandemic led to a major impact not just on public health but also on the economy regarding households' purchasing decisions. The scarring tragedies brought about by the pandemic significantly impact how people value their money. The increased demand for disinfectants and protective masks led consumers to set aside buying their wants and even using their savings fund.
The implementation of the new normal in 2021 was also an impediment for all of us since the mandatory wearing of masks and face shields is not ideal for everyone. And the ECQ, MECQ, and GCQ just led to confusion for everybody. And the long waiting line for the vaccine was also unforgettable.
However, in the year 2022, it shows promising signs of comfort since the mandatory wearing of masks in public areas was officially lifted. All business operations and public spaces were gradually going back to normal. Besides, the holiday celebration this 2022 is more cheerful since everybody was able to gather and get together without any hindrances from the Covid pandemic.
With the celebration of 2023, all Filipinos are blissful to pursue their plans that were halted due to the pandemic. Moreover, the economic growth seems to be promising and may experience an upward projection in 2023. Hence, it is a great opportunity to generate income.
The year 2023 is bringing new hope to every Filipino household. According to Pulse Asia, approximately 90% of Filipino are optimistic when welcoming the new year. The people all have the collective same idea that the year 2023 will be good for us and everyone is full of hope that the year is rich in business opportunities to accumulate more money.
The Philippine Economy 2023 Is Looking Good for the Real Estate Industry.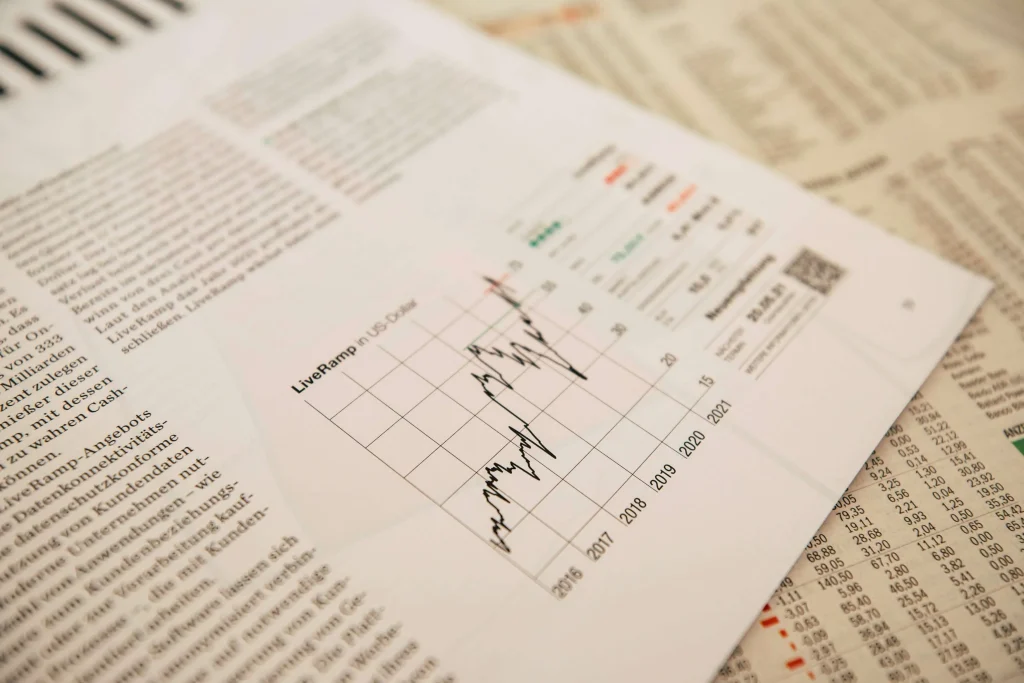 The beginning year of Covid 19 has the worst economic activity. Employment data showed signs of a drastic crash down during the pandemic lockdown, many businesses were forced to discontinue business operations. Moreover, many people prioritized their daily necessities and postponed their business plans in the past two years due to the pandemic. With the introduction of vaccines leading to diminishing Covid cases, the economic outlook for 2023 is positive.
The holiday celebration of 2022 is a foreshadowing of the bright future for the upcoming year. Since everything is gradually going back to normal, everyone can assume a massive shift with the economic change.
Many of us are hoping for prosperity and abundance with this new beginning. Looking back to the projection last 2022. There are key highlights from the previous year. The opening of borders, uplifting travel restrictions, higher vaccination rates, and diminished reported Covid cases.
According to PhilStar, the World Health Organization (WHO) states that the COVID-19 pandemic should no longer be considered a worldwide health emergency by the middle of next year (2023). This is a good start for everyone, especially for economic growth.
Despite the government's reduced economic growth outlook for 2023 due to the successive increase record of high inflation and low power of the Philippine currency (Inquirer 2022), Filipinos remain optimistic since the diminishing cases of the virus play a vital role in the essence of relief to the people.
After the unprecedented effect of the pandemic, The Philippine Finance Secretary, Ben Diokno, added that the worst days for the Philippines are finally over. Even though global recession projections for 2023 can be alarming, the Development Budget Coordination Committee forecasted that the Philippine economy will expand by 6 to 7% in 2023.
Real Estate Markets Projection for 2023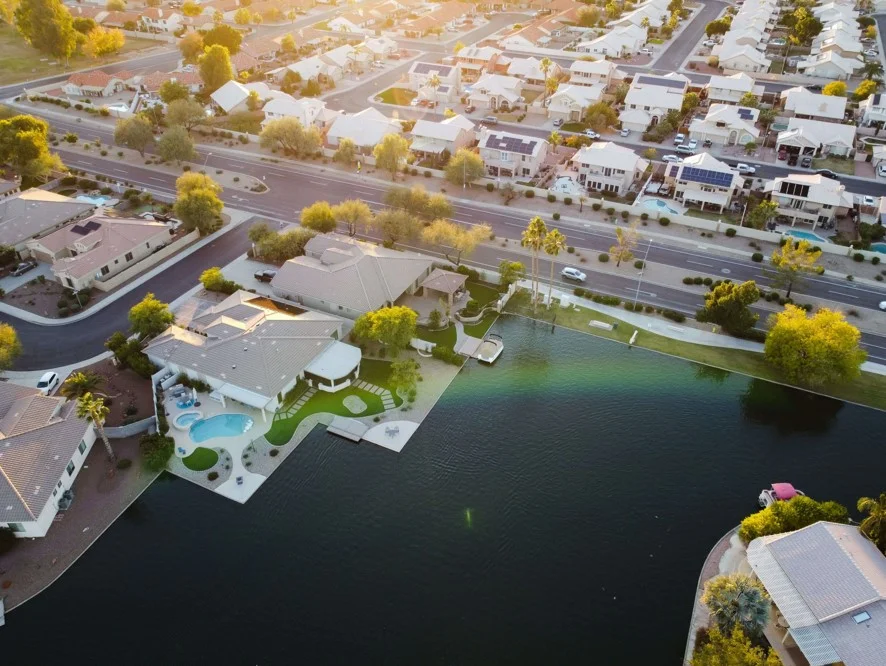 Good news for real estate investors, or if you're a newbie in investing. Anthony Gerard Leuterio, president of A Better Real Estate Philippines (ABREP), is anticipating a positive outcome in the real estate industry this 2023.
The real estate markets are highly influenced by government policies, interest rates, and demographics. In 2023, investors can anticipate favorable market conditions. Although the increasing interest rates are unfavorable for both local and foreign buyers and sellers because they drive up housing prices without increasing the bottom line of the seller. Even if demand declines as a result of high borrowing rates, land improvement, and construction will continue to be viable business ventures in the long run.
Why you should invest in real estate as your passive income.
The Covid lockdown brought us lessons and risk reduction strategies in the upcoming years. The pandemic is a turning point in preparing us for the worse. With that said, real estate investing is a good opportunity for accumulating income. Since the value of land or properties appreciates over time. Purchasing real estate property exists even before the pandemic. But it is ideal to invest in it as a precautionary measure. Additionally, they are considered non-liquid assets. This will lead property owners safe in case of any force majeure.
There are numerous ways to increase your savings but investing in real estate is the most effective passive income.
It is the less risky investment plan in terms of making money. The value of real estate properties appreciates over time.
According to Leuterio, households did not travel, thus they saved a lot of money. People are going to look for investments. They are aware that real estate investing is the only way to grow because there is no other option.
If You Have a Real Estate Investment Plan This 2023, This Is a Comprehensive Guide for You.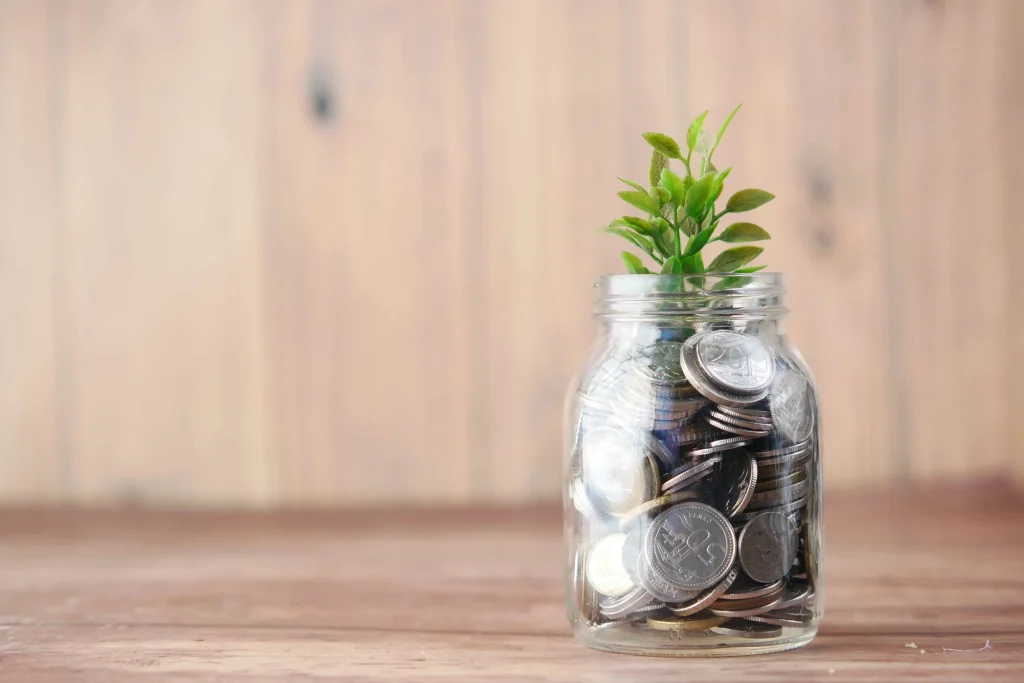 If you cannot purchase at full price
Especially for first-timers in the real estate market, people are not familiar with how they can start. Of course, they must be meticulous with the type of property that they are planning to invest in. The people are looking forward to accumulating more income with our real estate investment. Hence, they want to attain the best property. Real estate can be expensive in the Philippines. Everyone can assume that pristine real estate property will definitely cost more. Lucky for you that borrowing money is a good option. And there are various options to choose from. The most common are housing loans, banking loans, Real Estate Investment Trusts (REITs), and loans with your relatives.
A housing loan is the most accessible financing facility you can opt for in your real estate investment plans. But what are the things that you need to consider before loaning?
Loan Tenure
The length of the loan directly affects the total amount of interest paid. The total interest paid increases with tenure and vice versa.
Kind of Interest Rate
Fixed-rate and variable-rate terms are both available. If you desire regular monthly payments, you should go with the former. The latter features interest rates that fluctuate in line with changes in the market.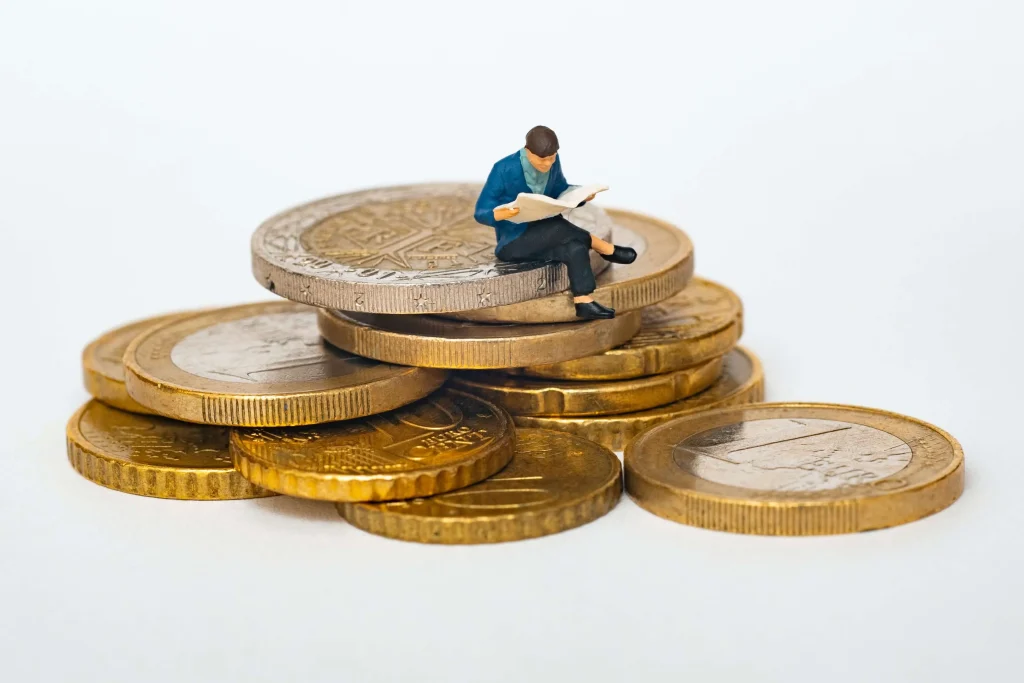 Monthly Payment
Your monthly payment should fit within your budget based on the loan amount the bank will approve you for. You need to make enough money, at least three times your monthly payment, to accomplish this.
House Payment
This sum is the down payment for a house and lot. Your ability to purchase a home is influenced by your down payment.
Housing Loan through PAGIBIG is popular too. First, you must register and become a member to qualify for this loan. Up to the age of 65, this is open to salaried, independent contractors, and overseas workers. Additionally, you are permitted to borrow up to PHP 6 million for a home, condo, or residential land.
It can be assumed that loaning money from our relatives is the safest choice since there is an established trust within the involved party. There are some family members that are willing to give loans without added interest as long as you can pay back to your relative.
Utilize your real estate market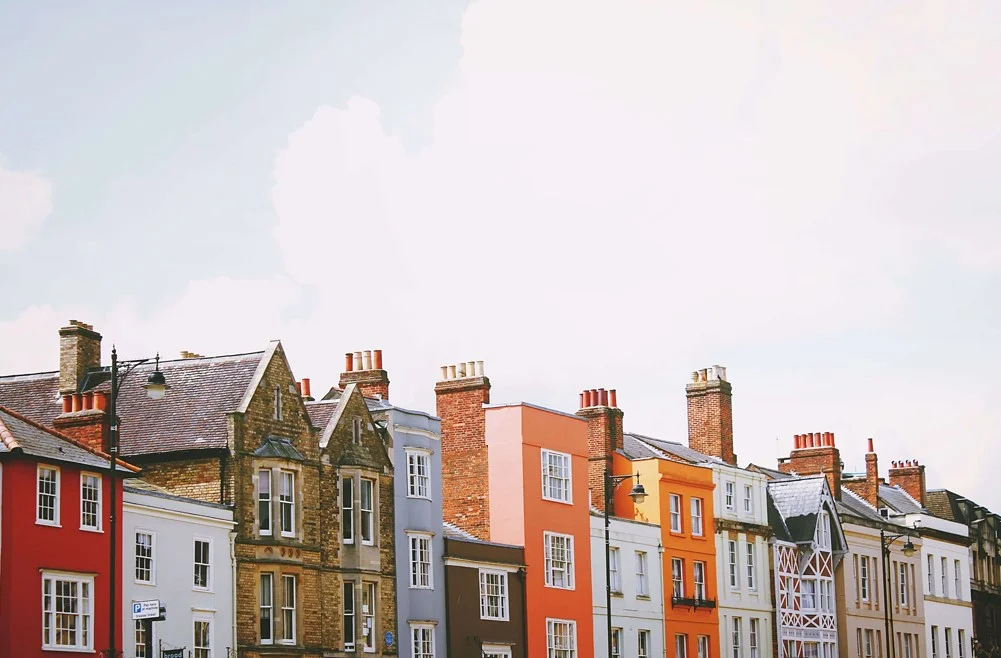 Residential units can be utilized as a business space through rental units which could generate collect rent. It is common for real estate property owners to become a landlord.
There are individuals who are executing build-and-sell with properties. Some investors search for a house and lot that they can improve with renovations and upgrades. A foreclosed property is prone to build and sell. Then they will sell it to potential buyers with an added commission.
Know your niche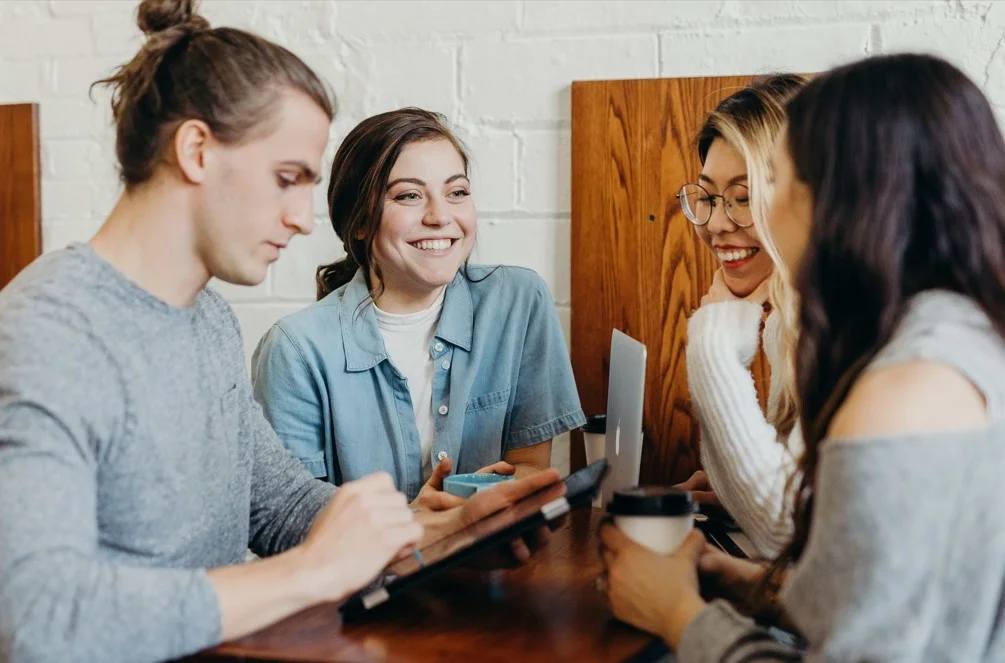 It is crucial to identify who will occupy your properties. Do you want renters to be tourists? Or how about employees and students? Either way, they can generate rental income. But knowing your niche will definitely guide you with how you will market your residential property.
Check out Crown Asia's real estate listings
Find your ideal location
Selecting the location is crucial in real estate. Many investors will look for locations that are either serene or accessible anywhere. The real estate market in large cities is good for rental businesses because of work opportunities and most of the top-notcher universities in the Philippines are located in the city. You can turn your condominium units into rental spaces for college students.
Investing in serene locations is ideal if you are turning your property into Airbnb or rental space for tourists.
Fortunately, Crown Asia can comply with your premium preferences. Either way, the architecture and location of Crown Asia's properties guarantee a pristine residential experience.
Serene locations
Crown Asia Tagaytay is the most ideal place for a serene location. Tagaytay is popular as the second summer capital in the Philippines due to its cool climate. Moreover, the province is full of mesmerizing sceneries that no tourists would like to miss.
Crown Asia's Pine Suits are inspired by Danish Architecture. The weather in Tagaytay definitely compliments the origin of architectural inspiration, Denmark. Crown Asia promises to bring you the European experience in the comfort of your home country. The area is surrounded by beautiful pine trees and mountain ridges. Pinevale is another building that you can choose. It is the first unit that offers smart home condominium units. It offers a serene getaway for your relaxation and leisure plans. Same as Pine Suits, you can witness the amazing escapade of Tagaytay.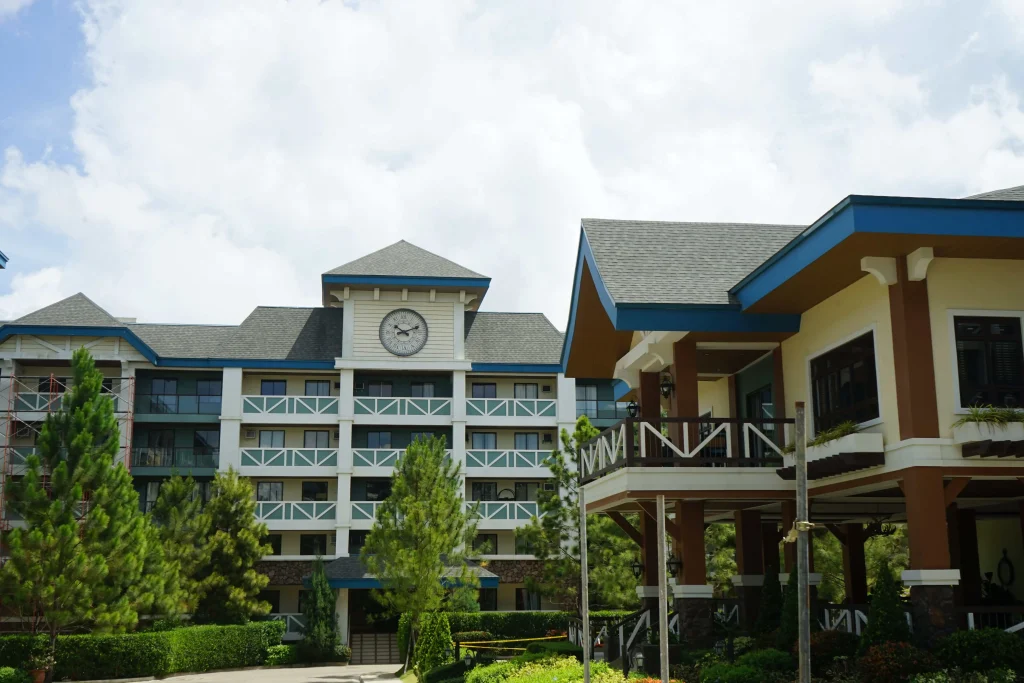 Convenient locations
There are residential properties near the city. Vivace and Citta Italia are some examples that provide premium residential architecture. Moreover, the area is accessible to different necessities and transportation. The aforementioned subdivisions are near malls and convenience stores. Amalfi is one of the residential properties which is inspired by Italian Architecture designs. Crown Asia Hermosa is a good option for ready-to-rent condominiums units in Las Piñas.
Real estate trends 2023
Of all the real estate trends out there, the rising trend opportunity is green building. In other terms investing in a more sustainable and eco-friendly residential property out there.
Related Blog: The Philippine Economy in 2023