Global warming has driven mankind to adjust their ways on how to handle the earth as a result of terrible experiences. Green buildings have developed throughout the years, it is often defined as energy-saving sustainable building, that aids fundamental sustainable development for the environment, such as the smart house and lot in Bacoor, Cavite. The commercial value is higher compared to conventional architecture.
Filipino environmentalist, Gina Lopez, stated that the entire nation cannot be changed all at once. However, society can build successful models to demonstrate to people in comparable situations that ecotourism is possible and can generate long-term, sustainable employment.
The Green Building Code of the Philippines (GBCP), adopted in 2015, is one of the most prominent instances of the Philippines' development of green buildings. All new habitable and commercial structures must adhere to the GBCP's requirements for energy efficiency, water conservation, and material selection. Green design is a technique that is effective for lowering climate change issues, such as carbon emissions and saving natural resources.
Investing in Natural Resources and Sustainable Design Amidst Pandemic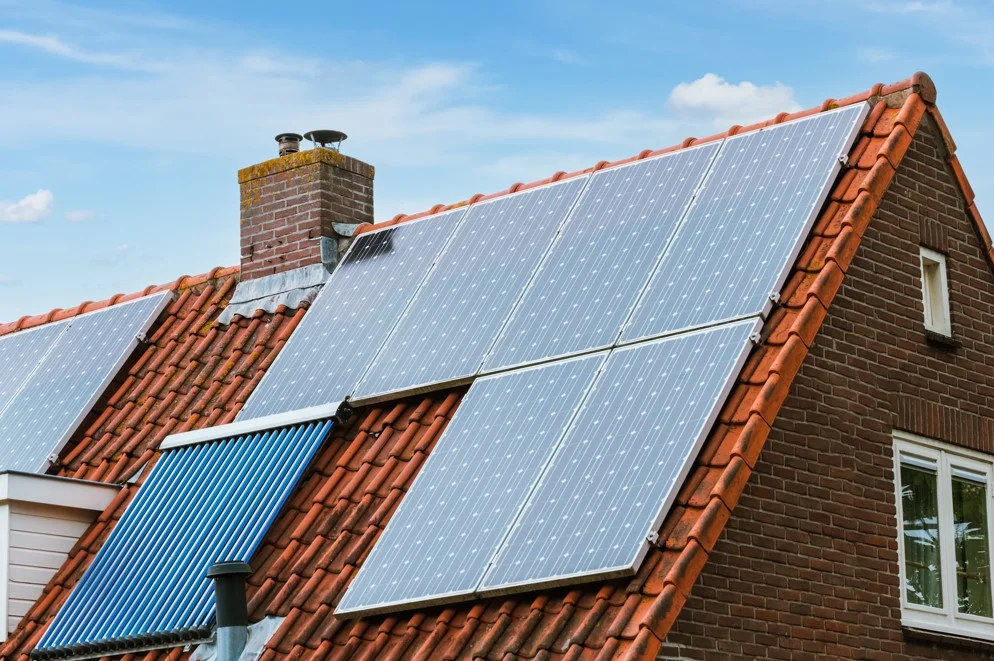 In favor of the "new normal", there has been an upsurge in demand for greener architecture. Joey Radovan, JLL Philippines' Vice Chairman stated that while the Philippines is still far in the sustainability journey, the pandemic has brought great awareness and contributed to an increase in the demand for green buildings. This awareness must be supplemented by government support through policies and incentives, as well as real estate firms adapting and promoting sustainability efforts among their clients.
During the COVID-19 pandemic, several governments around the world implemented preventive measures such as lockdowns to prevent the coronavirus from infecting other civilians. Green structures can reduce the probability of infection and prevent it from spreading. Green buildings control the flow of air and pollutants and can amplify the impacts of natural ventilation. To create a healthy environment, green buildings frequently rely on the advantages of plants.
Establishing an Energy-Sufficient Sustainable Future by the Use of Green Buildings.
Consumers nowadays are well-informed and they educate themselves on living a sustainable life, starting with responsible consumption and incorporation of sustainable products, composting, recycling, etc. to guarantee a balance in both economic growth, social well-being, and environmental care.
In order to be considered "green", a building must be built with consideration for the environment and employ resource-saving techniques at every stage of its life cycle, including planning, design, construction, operation, maintenance, renovation, indoor quality, and overall environmental impact.
Green buildings are viewed to have a sustainable design that has a major impact: fine air quality, purified water, sustainable spaces, reduced waste, and energy efficiency by the use of raw materials. Whilst the negative impact: costly compared to conventional infrastructures it is more complex to build and it is very much tedious.
Establishing a conventional infrastructure consumes quantities of water and energy, uses a significant amount of land, and can alter the atmosphere, whereas green building aims to minimize, then eventually eliminate the negative effects that buildings have on the environment and public health, by utilizing renewable resources, such as the use of sunlight could be an immediate source of energy, plants, and trees to create a significant yet sustainable architecture (e.g. green roofs/ rain gardens).
Water, raw materials, energy efficiency, pollution control, and Indoor Environmental Quality (IEQ)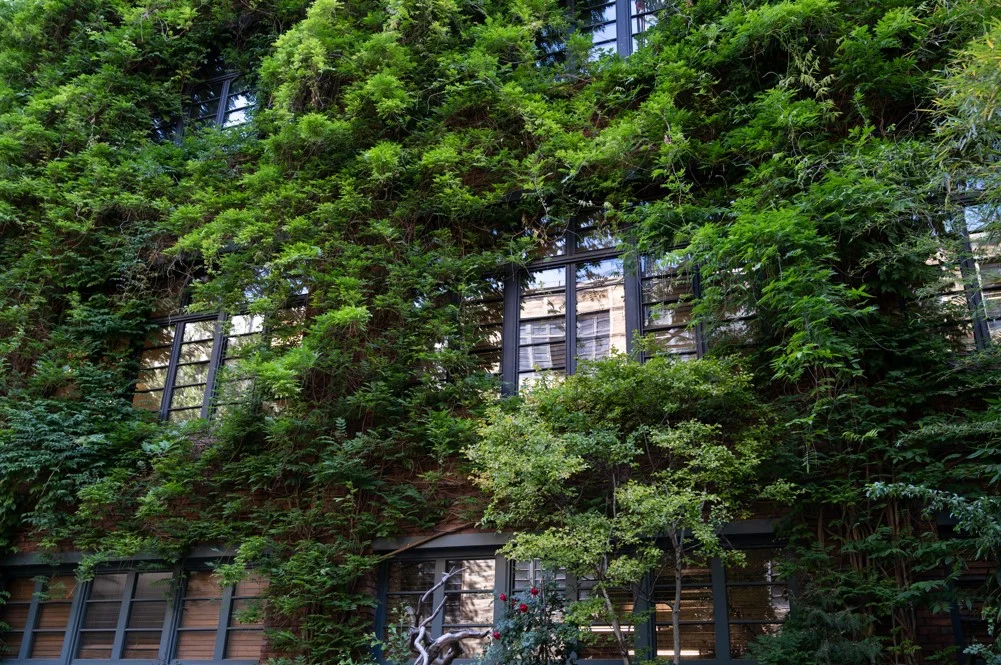 Green buildings have evolved, and today they have a better commercial value than traditional buildings. One device to reduce waste is using a bidet, which helps to minimize the use of toilet paper, using other water-saving devices like low-flow shower heads and ultra-low flush toilets, wastewater can be reduced.
Raw or sustainable materials are usually renewable plant resources like bamboo, straw, recycled metal, recyclable stone, etc. Additionally, polyurethane significantly lowers carbon emissions. Additionally, building materials should be obtained and produced close to the construction site.
Energy-efficient buildings may use high-efficiency windows and insulation in the walls, floors, and ceilings to enhance the effectiveness of the building. In low-energy homes, solar building design is commonly used. For smart-integrated homes, such as the smart house and lot in Bacoor, Cavite, the smart features of the house is what keep it energy efficient.
Addressing the waste reduction process helps to save more money, promoting sustainability, recycled materials, and waste reduction have a big potential to cut greenhouse gas emissions, and optimizing a company's sustainability can enrich its reputation, attract desirable tenants to your facilities, and encourage people to be more sustainable.
Indoor quality should provide and design to increase the residents' convenience, health, and even productivity. A good example is adequate air filtration and ventilation that is much sufficient and is very much inclusive to the health of the occupants. Toxic gases are produced by numerous construction materials even cleaning and maintenance products to a point where the residents' health may suffer as a result of these gases.
Social and Economic benefits of green buildings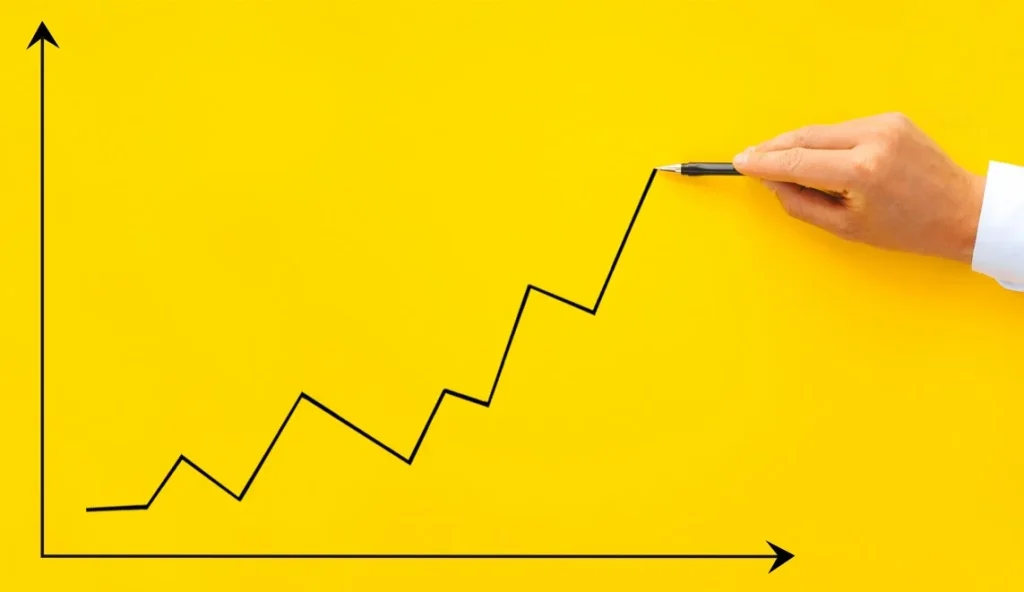 As demand increases and the industry becomes lucrative, more people will want to be involved in finding innovative ways to boost productivity and less energy consumption.
From a sustainability point of view, there is a clear link between cost savings and improved building performance. A building design is considered cost-effective if a building design has a reduced whole-life cost or total cost of ownership.
Green buildings have a higher potential for waste recycling which can drastically lessen the pollution of the environment. Reducing CO2 emissions with the help of green buildings' ability to reduce energy consumption.
Companies, building owners, and investors are investing in sustainable buildings for a number of reasons, not just energy savings. After all, they are exhibiting their concern for the future of humanity by investing in environmental sustainability.
People will want to get associated with the business as demands grow and it becomes profitable, creating new development and more creative ways to enhance energy efficiency and productivity. Green buildings have innumerable environmental advantages, businesses may cut costs, generate new jobs, and improve the economy by implementing environmentally friendly practices.
Green Buildings over Conventional Buildings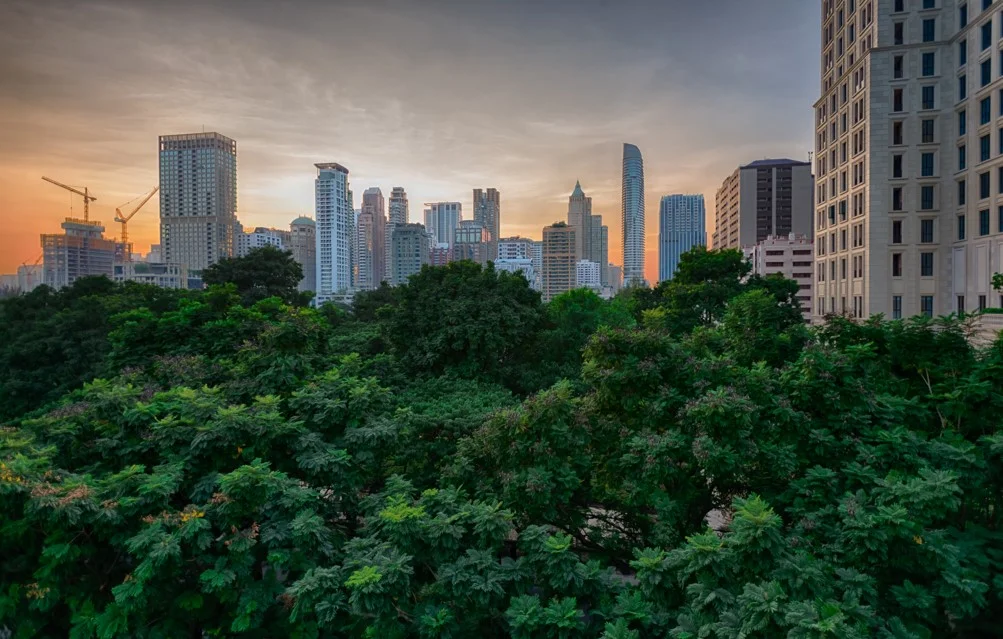 Pankaj Kaushal, Vice President-Architecture, REPL mentioned that green buildings use energy-efficient building materials, including Autoclaved Aerated Concrete, blocks Cellular Concrete blocks, cavity walls with still insulation, and lightweight, low-density fly ash bricks for cavity walls. As opposed to normal buildings, which have walls made of eight-inch or nine-inch concrete blocks. Conventional buildings have usual design guidelines for electricity and lighting while lighting power in green buildings is drastically reduced to less than 8W per qm.
Whilst Mala Singh, Chairman, and MD, of PEC, stated that in order to protect water resources, green buildings use sustainable technology including rainwater collection, water-saving plumbing fixtures, wastewater, recycling, and reuse. Utilizing energy-efficient equipment and technologies like 3-Star or 5-Star labeled products, energy-efficient lighting, an optimized building envelope, green roof technology, and using renewable energy sources like solar or other means are all appropriate strategies for energy conservation in green buildings.
There are major financial advantages to green building as well as an increase in ecological sustainability. The purpose of energy conservation research is to determine how energy-efficient green buildings are compared to conventional buildings.
There are two methods for minimizing the expenses of sustainable buildings: passive design and active design.
Passive Design– The properties will still be functional in regards to temperature, airflow, and light even if they are disengaged from all sources of energy.
Active Design– uses electricity and natural gas to make the building comfortable
Effects of climate change on conventional buildings and why green architecture is the way to go?
Infrastructures used to be constructed haphazardly, with no regard for their surroundings and the environment. The increasing prevalence of major natural disasters and storms are 2 significant effects of climate change on structures and architecture.
Green buildings and the smart house and lot in Bacoor, Cavite can slow down the effects of climate change since they are more efficient, and reduce greenhouse gas emissions, and cities and communities are thoughtfully planned to minimize environmental damage.
Challenges we might face in implementing a green building
The connection between cities and the environment developed
Lengthy processes
Lack of information on sustainable products
Minimal awareness
Unfamiliarity with using sustainable technology
Green building Philippines and other sustainable buildings in the country
Arthaland Century Pacific Tower
It is one of the alluring glass building architecture that gives a luminous appearance from the outside. It is located in Bonifacio Global City( BGC). It provides a cutting-edge, useful business center that can handle event needs. Arthaland has sustainable features, starting with the use of recycled and non-toxic materials to Low -Emitting and Fuel-Efficient Vehicle (LEFEV) Parking, landscape gardens, energy-efficient ventilation with a high filtration system, low-flow water, and a lot more to offer.
Robinland Business Center (Cebu City)
Robinland Business Center is Cebu's first sustainable (IT) building, which features a floor area of more than 1,000 square meters and more than 8,000 square meters of space. The architecture of this minimizes utility expenses due to the energy-efficient lighting, and the amount of light that gets through is modest.
The agreement aimed to combat climate change in a global landscape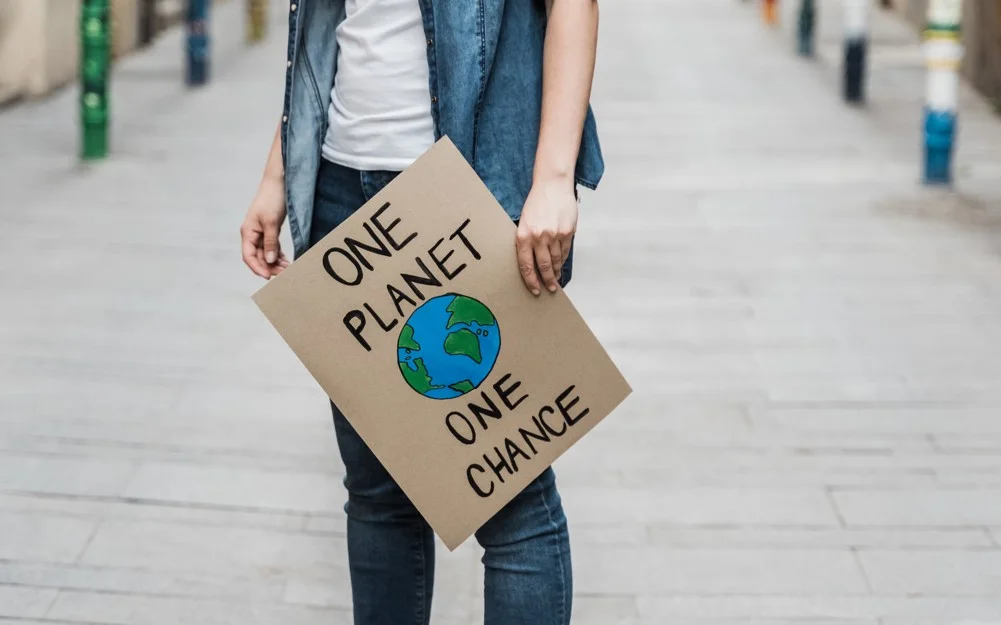 In 2015, the Paris Climate Agreement a legally binding international treaty established by the United Nations aimed to recognize the climate crisis as a global issue that calls for prompt action. Its mission is to reduce global warming in all members of the United Nations by reducing the planet's carbon emissions and every individual's carbon footprint by the middle of the century.
The association promotes collaboration and communication among all levels of government and corporate developers. The Paris Agreement provides a system for those countries that require financial, technical, and capacity-building support.
The environmental impact of green building on the future generations
The environment is afflicted as a result of our activity and technology. The people are environmentally responsible for educating our society about what is actually crucial. The environment is afflicted as a result of our activities and technologies.
Renewable materials, water conservation, energy efficiency, resource-efficient, reduction of waste, and air quality. These are the prime benefits we could get from incorporating green building design. By using less energy and water, generating less water, and can enhance air quality, green architecture can eliminate any negative effects on the environment. Since it has the greatest potential for significantly lowering greenhouse gas emissions.
In order for our infrastructure to last over time and keep people and their valuables safe, flexible structures that could adapt to rising temperatures must be developed. These structures must also be resilient or adaptable to flooding, earthquakes, and fire.
A resident's health is directly impacted by the quality of indoor air, so they use operational windows to let the air in for better air circulation and quality that can improve a person's entire well-being and even productivity. Minor expenses on water energy and other operational expenses could be a potential increase in profit for building owners.
Diving deep, these are some of the things we can consider the benefits of implementing sustainable buildings in the long run: Enhances productivity and well-being of residents, minimize management and operational costs, reduces pollution, and waste management, increased property value, and improved long-term economic growth.
Promising a healthier and a brighter future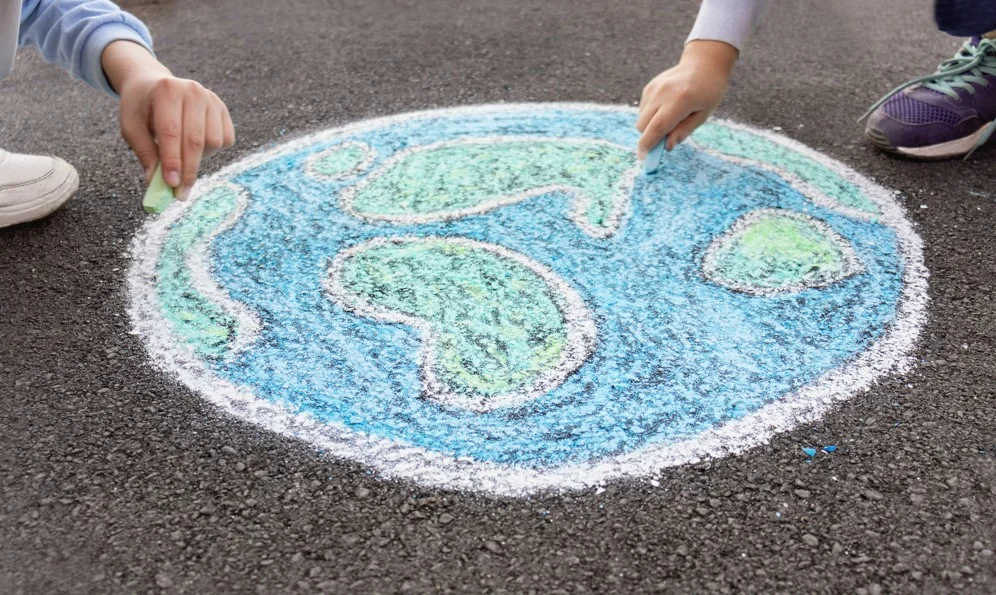 The government can launch campaigns to highlight the advantages of sustainable development from an economic, social, and environmental perspective.
The idea of living in harmony with the environment without sacrificing efficiency and comfort is at the heart of a sustainable future. By putting a little effort into it, we can figure out how to live our lives without harming the environment and build a better future that everyone can benefit from.
Related Blog: PH Moving Forward with Renewable Energy: The Edge of Real Estate Smart Homes