To celebrate Women's Month this 2023, don't forget to honor the achievements of women in various fields, including the world of real estate. Women have been making significant strides in the industry, and with the availability of property for sale, it's never been a better time to invest in real estate. In this blog, you will explore the ways in which women can build wealth through property ownership and investment. From flipping houses to rental properties, let's take a closer look at how women can make their mark in the world of real estate.
What is Real Estate Industry?
The real estate industry encompasses a wide range of activities related to buying, selling, leasing, and managing property. This can include residential, commercial, and industrial properties, as well as land and development projects. It plays a significant role in the global economy, and its performance can be closely tied to the health of the overall economy. The industry is often affected by factors such as interest rates, housing supply and demand, economic growth, and government policies. So, if you are looking for a property for sale, there are a lot of female agents that can help you!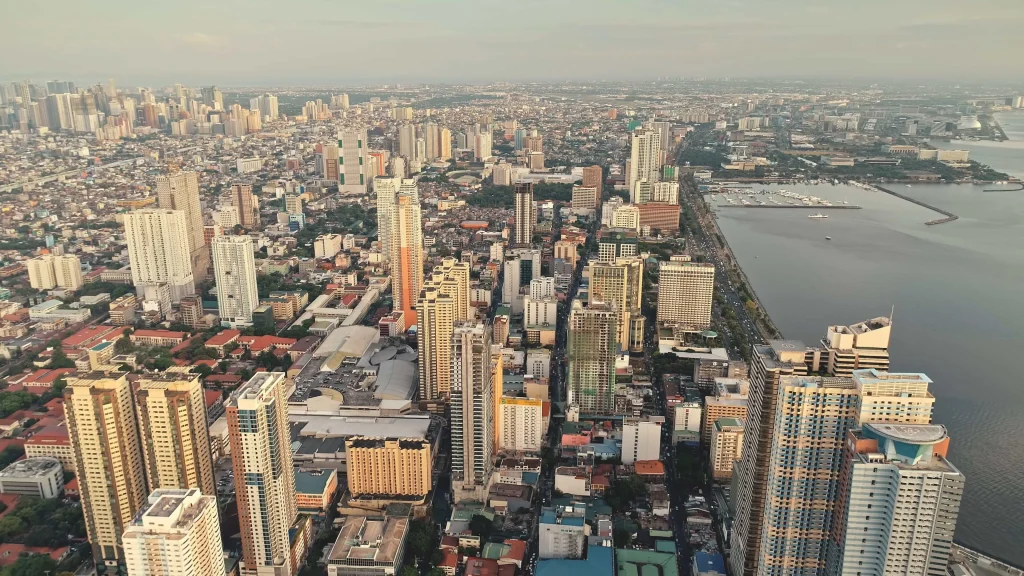 Female agents have made significant progress in the real estate industry in recent years, but they still face various challenges and barriers to entry. Here are some key points about females in the real estate industry:
Women make up a significant portion of real estate professionals: According to the National Association of Realtors, women make up 67% of all real estate agents.
Women are increasingly taking leadership roles: Many women have risen to leadership positions in real estate, with more women serving as brokers, managers, and executives in the industry.
The gender pay gap persists: While progress has been made, women in real estate still face a gender pay gap. According to a study by the Urban Institute, women real estate agents earn about 75 cents for every dollar earned by male agents.
Safety concerns are a major issue: Safety is a significant concern for all real estate agents, but female agents may be particularly vulnerable to harassment and violence when showing properties alone. Many real estate organizations and brokerages are taking steps to address this issue and provide training and resources to agents.
Women can bring unique skills and perspectives to the industry: Women often bring strong communication skills, empathy, and attention to detail to their work in real estate, which can be valuable assets in serving clients and building relationships.
Who is the Real Estate Mogul lady?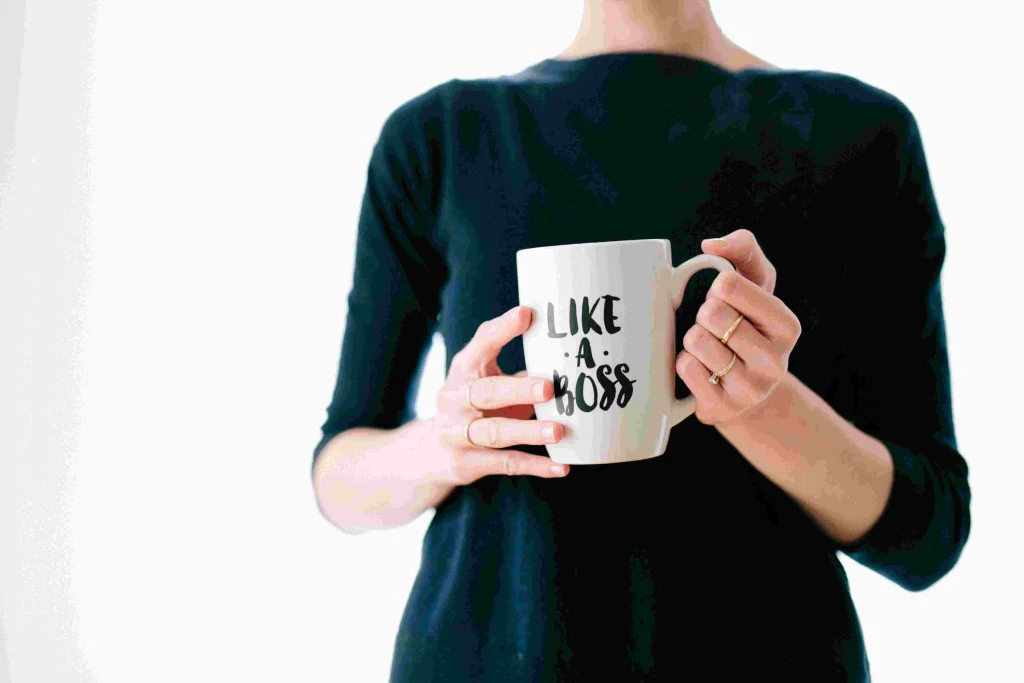 A real estate mogul lady is a successful and influential woman who has achieved great success in the real estate industry. These women dominate their wealth through real estate investments, developed their own properties, or built successful real estate businesses. They may be well-known figures in the industry, and their success can serve as an inspiration to other women who aspire to build wealth and success through real estate.
There are a lot of successful women in the real estate industry that may be called "real estate mogul ladies".
Some Renowned Female Real Estate Agents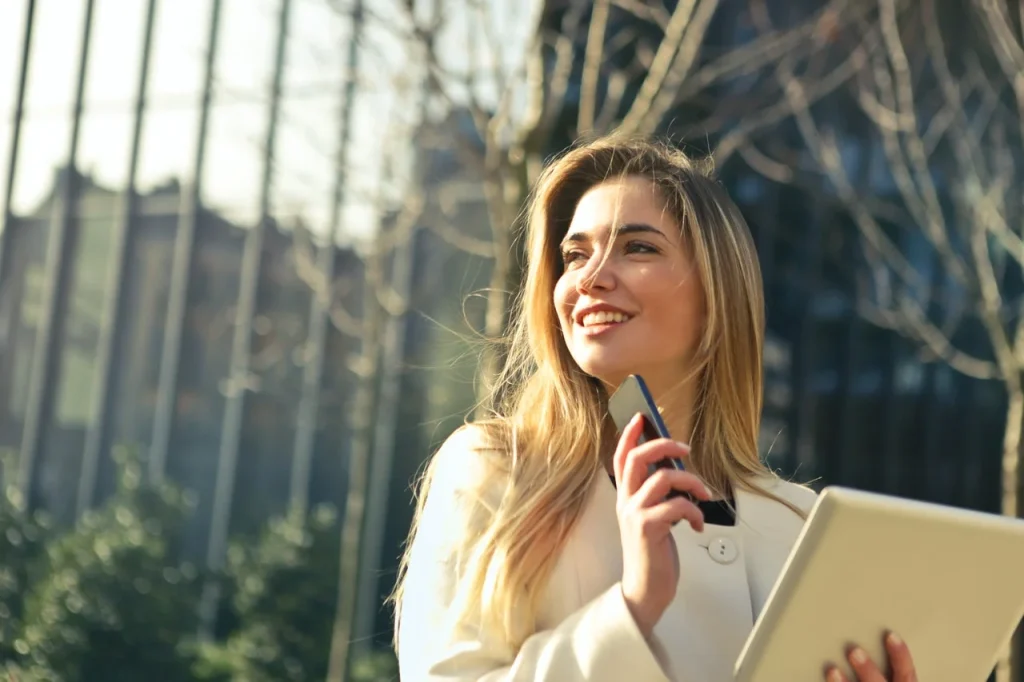 Barbara Corcoran
Barbara Corcoran is a well-known real estate investor, author, and television personality. She is the founder of The Corcoran Group, a real estate brokerage in New York City that she sold for $66 million in 2001. She is also a regular on the television show "Shark Tank".
Dottie Herman
Dottie Herman is the CEO of Douglas Elliman Real Estate, one of the largest real estate brokerage firms in the United States. She started her career in real estate as a broker and eventually rose through the ranks to become the CEO.
Mary T. Barra
Mary T. Barra is the CEO of General Motors, but she got her start in the automotive industry as a co-op student at a General Motors plant. She later moved into real estate, working as a real estate manager for GM before returning to the automotive industry.
Challenges for a Woman in Real Estate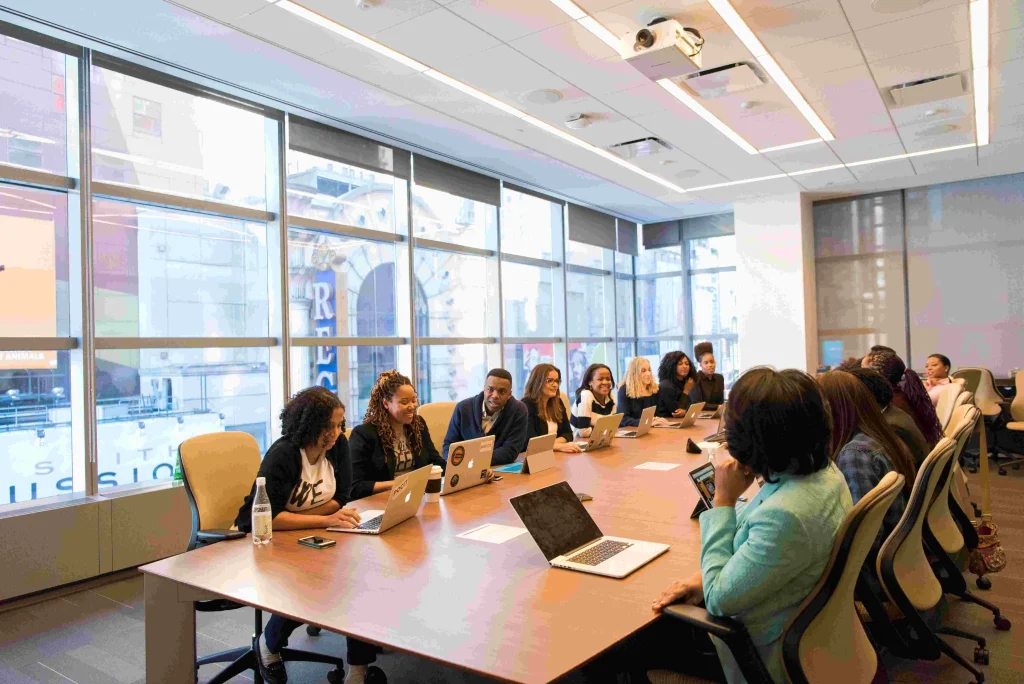 Although the real estate industry has become more inclusive and diverse in recent years, there are still several challenges that women who struggled in real estate may face. Here are a few examples:
Gender bias and discrimination
Women may face bias and discrimination in the industry, which can limit their opportunities for career advancement and impact their earnings.
Limited access to capital
Women may face challenges in accessing capital to fund real estate investments or develop their own properties.
Lack of representation in leadership positions
Women may be underrepresented in leadership positions in the industry, which can limit their opportunities for career advancement and influence.
Work-life balance
Real estate can be a demanding career that requires long hours and irregular schedules, which can make it difficult for women to balance work and family responsibilities.
Safety concerns
Real estate agents may be at risk for safety concerns when showing properties to clients, particularly if they are working alone or in unfamiliar areas.
Perceived lack of credibility
Women in real estate may face challenges in establishing their credibility and expertise, particularly in male-dominated areas of the industry.
It's important to note that not all women in real estate will face these challenges and that many successful women have overcome these obstacles to build successful careers in the industry. However, it's also important to acknowledge the barriers that still exist and work towards creating a more inclusive and equitable industry for all professionals.
Empowering Women Real Estate Agents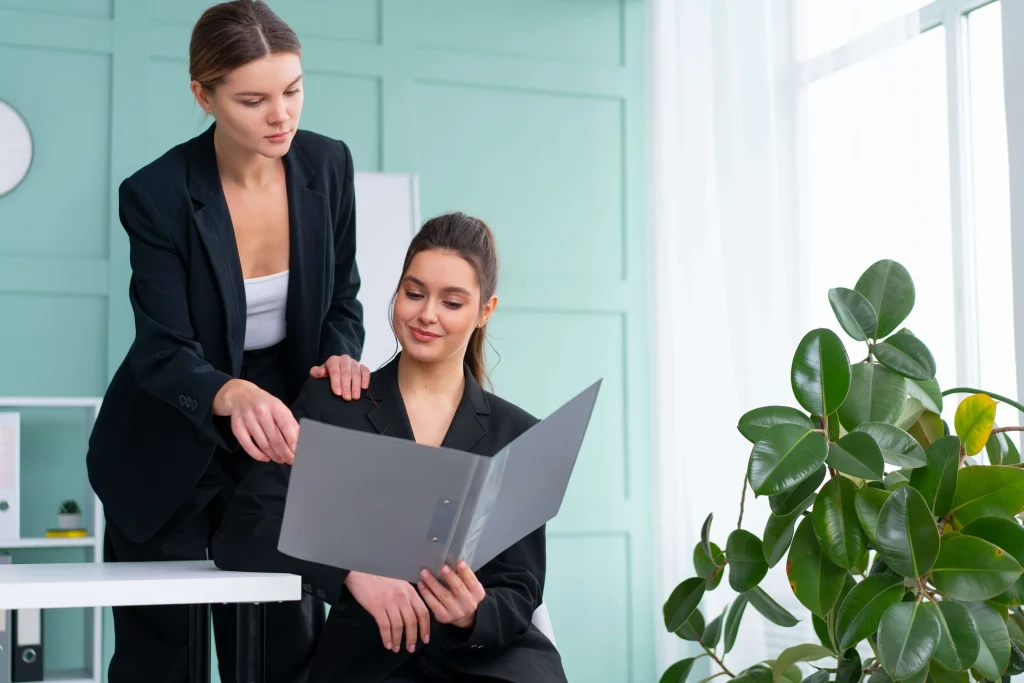 Empowering women in the real estate industry is an important issue, as women still face various challenges in this male-dominated field. Here are some ways to empower and support women real estate agents:
Providing mentorship and networking opportunities
Women in real estate can benefit from mentorship programs and networking opportunities, which can help them build connections, learn from experienced professionals, and advance in their careers.
Offering training and education
Providing access to training and education opportunities can help women agents improve their skills, stay up-to-date with industry trends, and feel more confident in their abilities.
Promoting diversity and inclusion
Real estate brokerages and organizations can promote diversity and inclusion by fostering a welcoming and supportive environment for women and other underrepresented groups in the industry.
Encouraging entrepreneurship
Real estate can be a lucrative field for entrepreneurs, and women agents can benefit from support and resources to help them start their own businesses and achieve financial independence.
Advocating for equal pay
Women in real estates, like in many other industries, may face pay disparities compared to their male counterparts. Advocating for equal pay and compensation can help empower women agents and promote fairness.
Addressing safety concerns
Real estate agents, particularly women, may face safety concerns when showing properties to clients. Providing resources and training on how to stay safe on the job can help women agents feel more empowered and secure in their work.
What Do You Call Someone Who is Into Real Estate?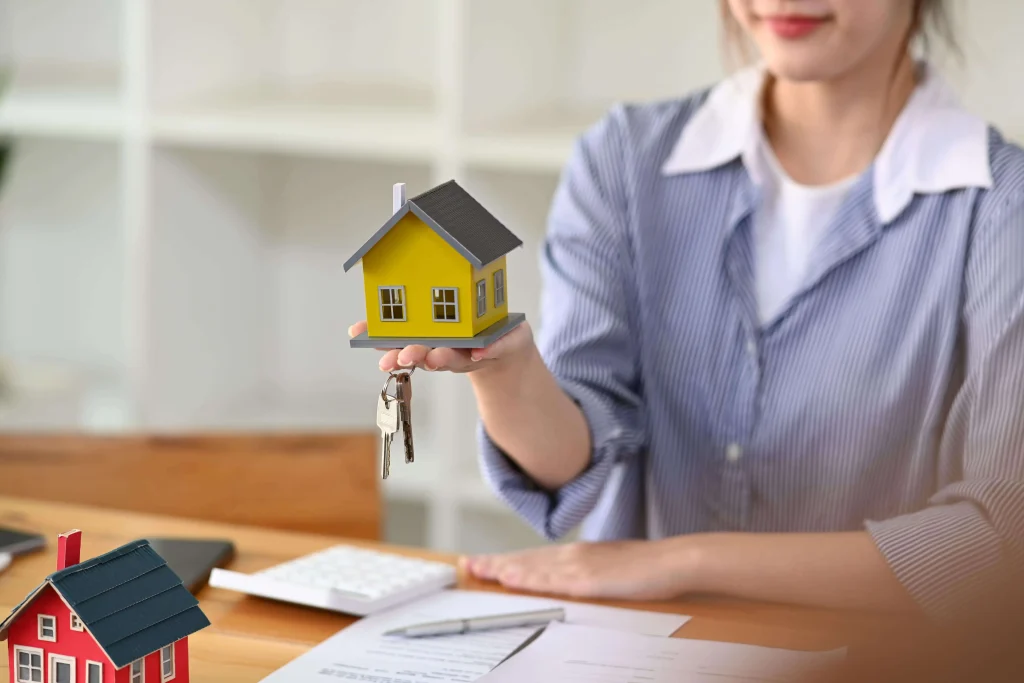 Someone into real estate can be called a real estate investor, a real estate professional, or simply a real estate enthusiast. This can include people who invest in real estate properties, real estate agents or brokers, real estate developers, property managers, or anyone who is interested in buying, selling, or managing real estate. The term "real estate aficionado" may also be used to describe someone who has a deep passion for real estate.
Real estate aficionados are individuals who have a deep passion for real estate and are highly knowledgeable about the industry. They may include real estate investors, developers, brokers, property managers, or anyone who is interested in buying, selling, or managing real estate. Real estate specialists are often well-versed in the local real estate market and may spend significant time researching and analyzing real estate trends and properties. They may also attend industry events, participate in real estate forums or communities, or read industry publications to stay up-to-date on the latest news and trends.
What Personality Traits Characterize Good Real Estate Agents?
A good real estate agent should possess a variety of personality traits that are essential for success in the industry. Here are some key traits that are commonly associated with successful real estate agents:
Strong interpersonal skills
Real estate agents should have excellent communication skills, be able to build rapport with clients and be comfortable negotiating and working with people from all backgrounds.
Self-motivation
Successful real estate agents are typically self-starters who are able to manage their time effectively and work independently to meet their clients' needs.
Attention to detail
Real estate transactions involve a lot of paperwork and legal documentation, so agents should be detail-oriented and able to ensure that all documents are accurate and in order.
Knowledge of the local market
Real estate agents should have a deep understanding of the local real estate market, including trends, prices, and neighborhoods.
Integrity and honesty
Agents should be trustworthy and act with integrity in all their dealings with clients and other real estate professionals.
Flexibility and adaptability
Real estate transactions can be unpredictable and may require agents to be flexible and adapt to changing circumstances.
Positive attitude
Successful real estate agents are often upbeat and optimistic, which helps them stay motivated and focused on achieving their goals.
You Go, Girl!
In conclusion, women have a great opportunity to build wealth through real estate investing. By being knowledgeable about the market, understanding the buying and selling process, and building a strong network, women can succeed in this industry. The gender gap in real estate is closing, and more and more women are taking on leadership roles and making their mark in the industry. It's important to recognize and support women in realty, and to encourage more women to take advantage of the opportunities available to them in property for sale. Women have the power to shape the future of real estate and to build wealth for themselves and their families.
Related Blog: Celebrating National Women's Month