cover photo from: metronewscentral.net
Sucat is a vibrant and bustling district located in the city of Muntinlupa, Philippines, offering a diverse and dynamic environment. The district boasts a mix of residential, commercial, and industrial areas, including a premium condo in Sucat.
Living in a condo in Sucat provides numerous advantages. Residents can enjoy the proximity to various commercial establishments, including shopping centers and restaurants, which are often located within walking distance. This makes everyday shopping and dining experiences extremely convenient.
Here you will learn more about why Sucat is more than just a place of business, and industry, rather it is a center for those looking for a metropolitan lifestyle while appreciating the barangay's historical origins.
The Hidden Gem of Metro Manila
The name of the barangay, Sucat comes from the Malay and Filipino vernacular word sukat which means "measurement". Historically, the community was measured several times by the Posadas family when Don Juan Posadas, who at that time had a very close association with the Spanish government officials, was the mayor of Manila. He did acquire all the land that he wanted to measure. While barangays are the administrative divisions of the city and are legally part of the addresses of establishments and homes, residents also include their subdivisions.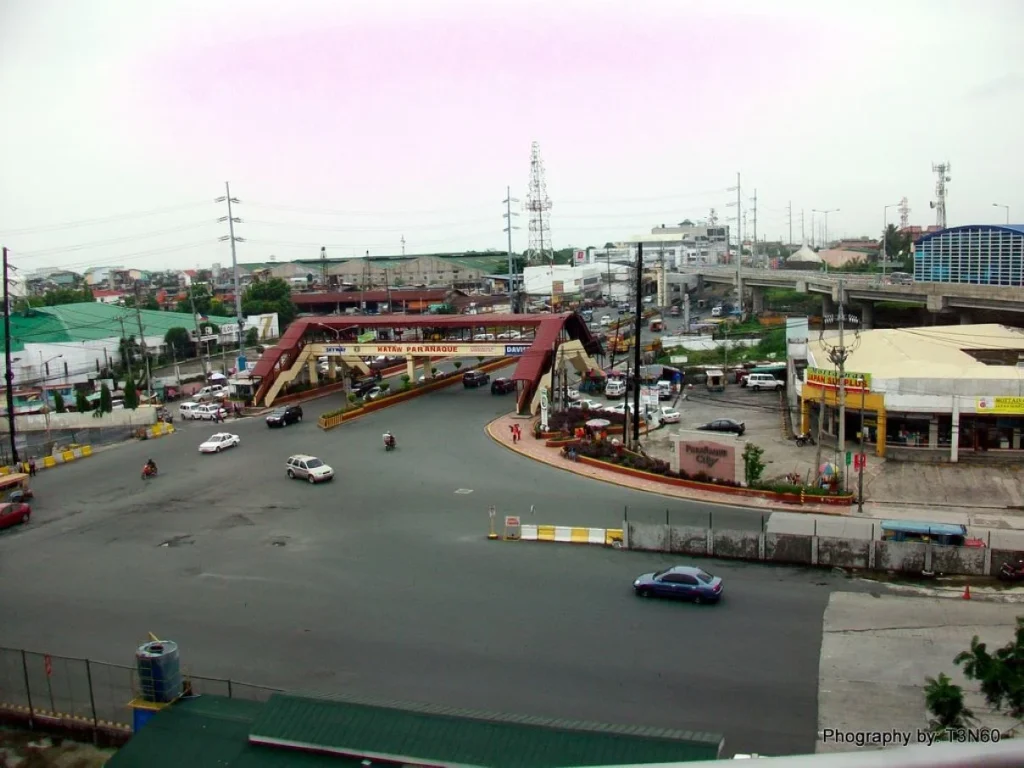 photo from: flickr.com/photos | Uploaded by T3N60
The community was named Barrio Sucat. A railway bound for the south and its station was constructed in 1906; the first means of transportation going to the nearby town was through a horse, carabao, and "kalesa"; the first school class was established in 1913, and seven (7) years later the first elementary school, where Sucat Elementary is now situated was constructed in 1913. In 1920, the road made up of gravel and sand from Pasig going to Taguig up to Muntinlupa (such as the barrios of Buli, Cupang, Alabang, Bayanan, and Putatan) was opened. In 1937, a Long Distance Telephone Company with a Radio Station
Now, Sucat is a vibrant and bustling district located in the southern part of Metro Manila, Philippines, that offers residents a unique and enriching living experience. With its rich history, diverse community, and convenient location, Sucat has become a hidden gem that attracts both locals and expatriates seeking a balanced and fulfilling lifestyle. In this article, we will explore the myriad reasons why living in Sucat is a truly rewarding experience.
Historical Significance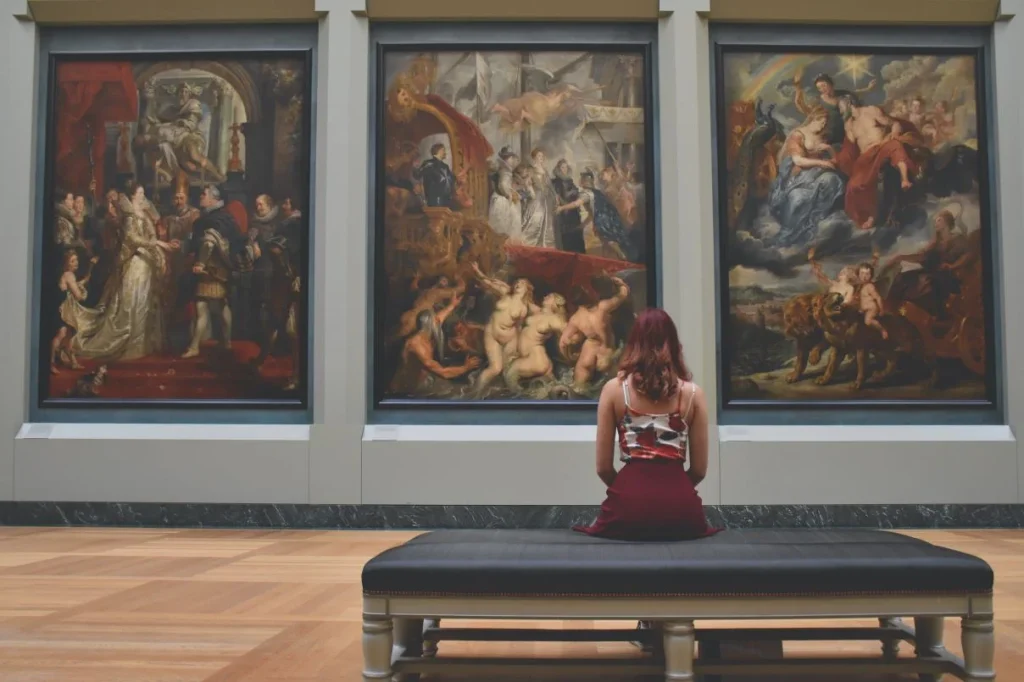 Sucat boasts a rich historical heritage that spans centuries, making it a captivating destination for history enthusiasts. From its origins as part of the vast Hacienda de Manila during the Spanish colonial era to its pivotal role in the Philippine Revolution and the Battle of Manila during World War II, Sucat's historical significance is deeply ingrained in its streets, landmarks, and stories. Walking through Sucat is like stepping back in time, with well-preserved ancestral houses, such as the Sucat House and the Meralco Office and Residence, serving as architectural time capsules that transport residents and visitors to a bygone era.
The district's historical landmarks, such as the Sucat Church, not only showcase impressive architectural styles but also reflect the enduring religious and cultural practices that have shaped the community. Exploring Sucat's historical sites, residents can gain a deeper understanding of the struggles, triumphs, and cultural traditions that have defined the district over the years. Moreover, the commitment to preserving and promoting Sucat's history is evident through the presence of museums, historical markers, and ongoing efforts to celebrate the district's past through heritage tourism initiatives and cultural events. By living in Sucat, residents have the unique opportunity to connect with the past, appreciate their heritage, and contribute to the preservation of this important historical legacy.
Proximity to Metro Manila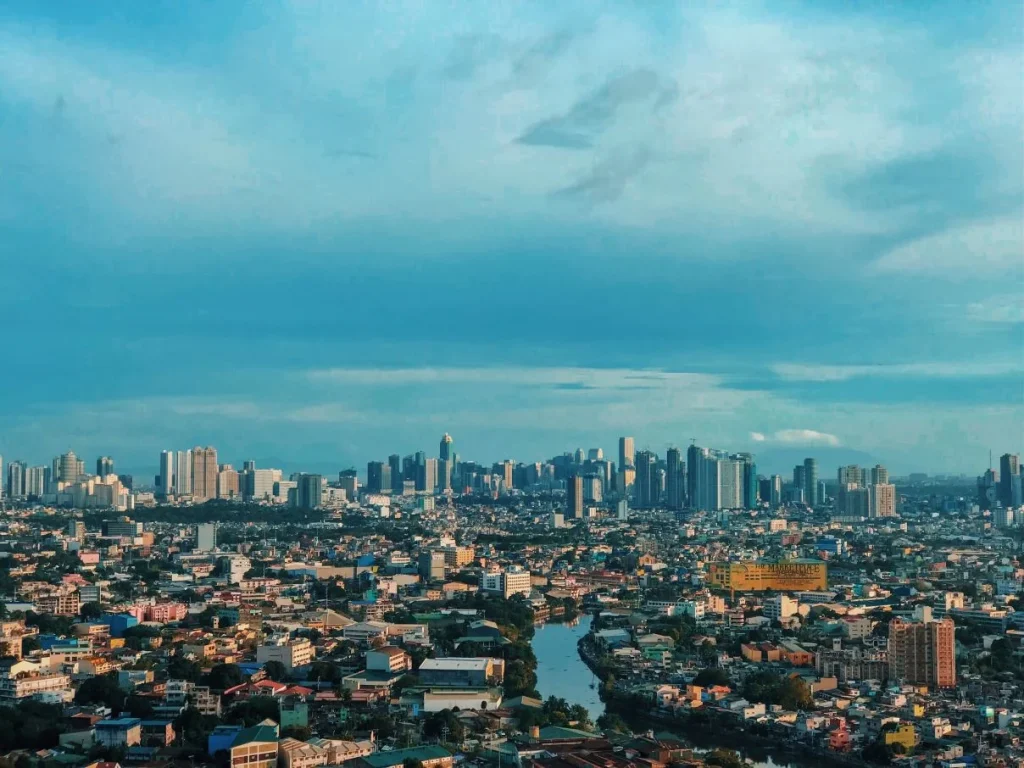 Sucat's advantageous location in close proximity to Metro Manila's central business districts is a major draw for those seeking a convenient and efficient lifestyle. Situated just a short distance away from key economic hubs like Makati and Bonifacio Global City, Sucat offers residents the opportunity to enjoy the benefits of city living without being engulfed by its constant hustle and bustle. The accessibility to these major employment centers translates into shorter commute times, allowing professionals to strike a balance between work and personal life.
The neighboring area of said hacienda was divided into three (3) sections namely: Ibaba, Ilaya, and Daang Hari. During the Spanish occupation, a battle also took place in this small community of Sucat between the forces of the Spaniards and the Americans. Most of the residents went to the nearby places of Laguna.
Thriving Residential Communities
Sucat is renowned for its thriving residential communities, offering a wide range of housing options that cater to various lifestyles and budgets. Whether you seek the security and amenities of gated subdivisions, the convenience of high-rise condominiums, or the cozy atmosphere of townhouse developments, Sucat has something for everyone. These communities are thoughtfully designed to provide residents with a comfortable and fulfilling living experience.
Abundance of Recreational Facilities
Sucat boasts lively commercial centers that cater to residents' shopping, dining, and entertainment needs. Shopping malls like SM City Sucat and Santana Grove offer a wide range of retail options, from popular brands to specialty shops. Sucat's food scene is diverse, with numerous restaurants and cafes offering various cuisines and flavors. The district also provides entertainment options such as movie theaters and recreational facilities. Whether it's shopping, dining, or leisure activities, Sucat's commercial centers offer convenience and enjoyment for residents.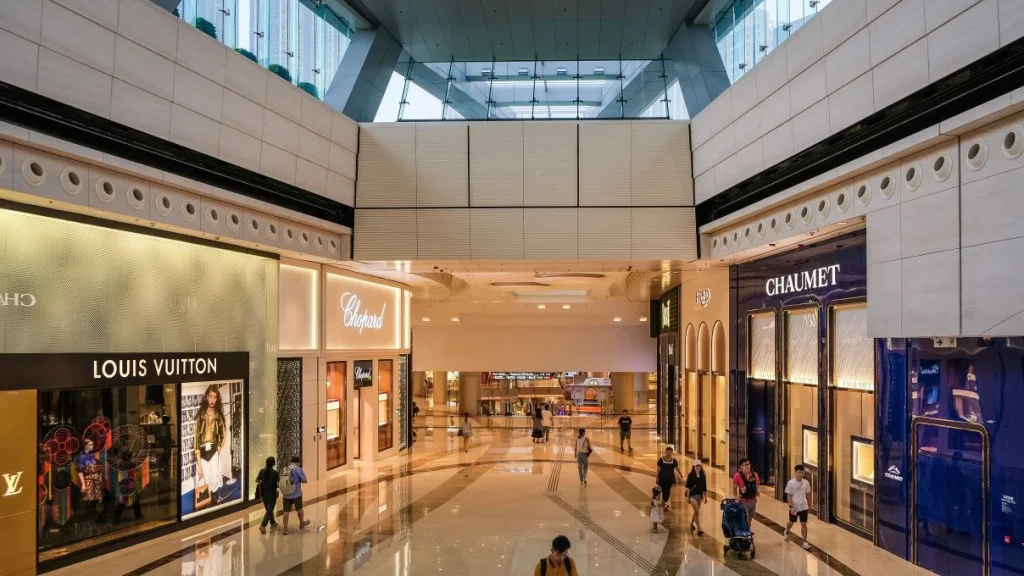 Educational Institutions
Sucat is renowned for its excellent educational institutions, making it an ideal place for families with children. The district is home to prestigious schools and universities that offer quality education, including Sucat elementary school, PAREF Southridge School, De La Salle Santiago Zobel School, and PATTS College of Aeronautics. The presence of these institutions ensures that residents have access to top-notch educational opportunities without the need for long commutes.
Culinary Delights
Sucat is a food lover's paradise, offering a wide array of dining options to satisfy every palate. From local street food stalls serving mouthwatering delicacies to upscale restaurants serving international cuisines, Sucat has something for everyone. Residents can explore the vibrant food scene and indulge in delectable dishes without having to venture far from home.
Sense of Community
Sucat is known for its strong sense of community and camaraderie among its residents. The district hosts various festivals, events, and gatherings that bring people together, fostering a warm and welcoming atmosphere. Whether it's joining a local sports team, participating in neighborhood initiatives, or attending community workshops, residents have ample opportunities to connect with like-minded individuals and build lasting relationships.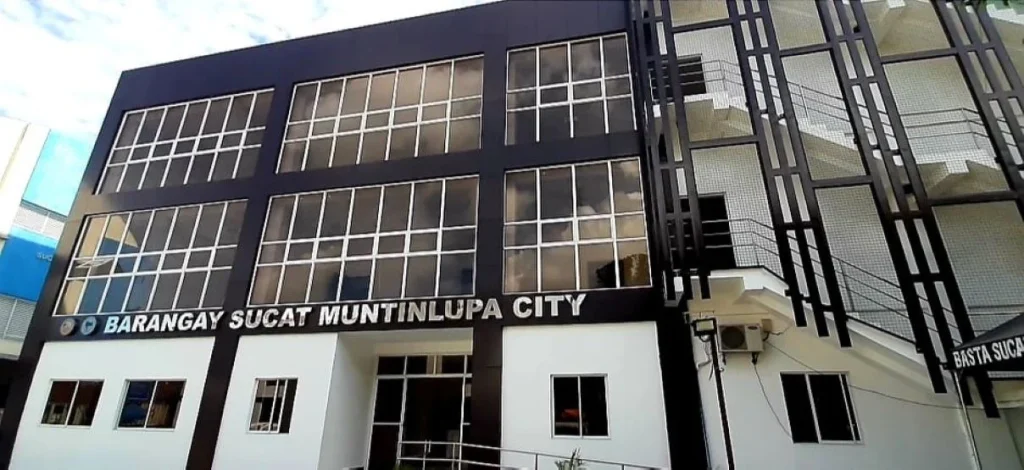 photo from: muntinlupacity.gov.ph
Healthcare Facilities
Access to quality healthcare is an essential aspect of an aspirational community, and Sucat is well-equipped in this regard. The district is home to reputable hospitals and medical centers, ensuring that residents have access to comprehensive healthcare services. The presence of these facilities provides peace of mind and convenience, especially during emergencies or when seeking specialized medical care.
The Hidden Gem of Muntinlupa City, Not Paranaque City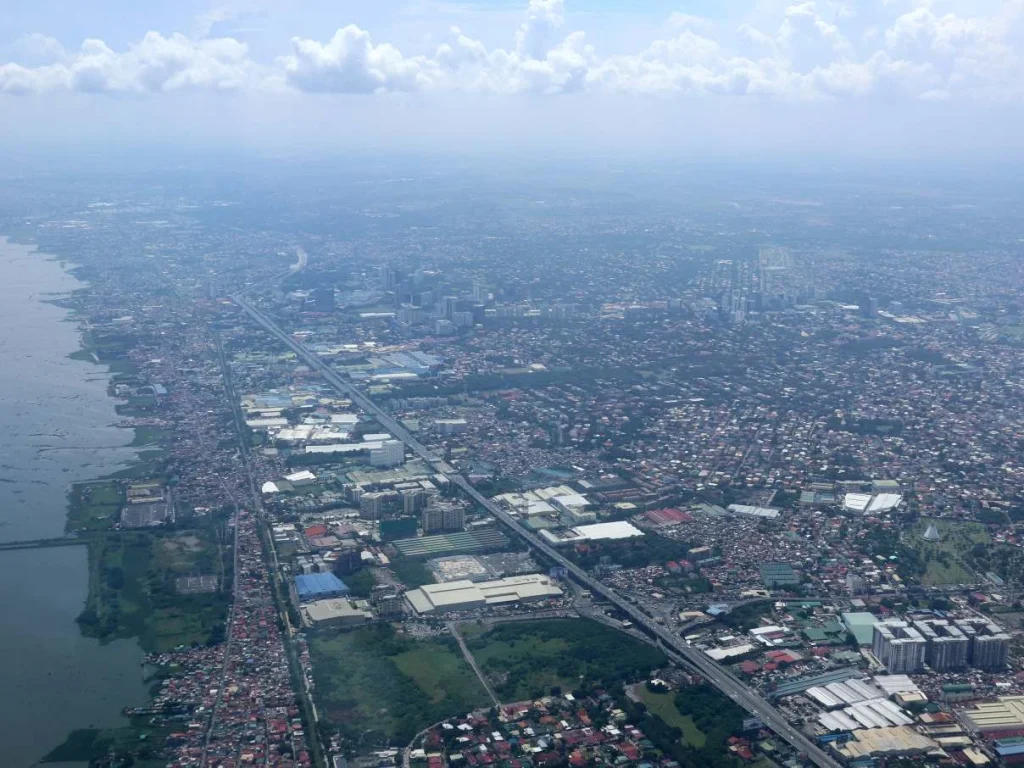 There is a lot to look forward to with this gem in Muntinlupa City. Living in Sucat offers a myriad of advantages and opportunities for residents. Its rich historical significance, proximity to Metro Manila, thriving residential communities, and vibrant commercial centers make it an attractive place to call home. The district's historical heritage provides a deep connection to the past, while its convenient location allows for easy access to employment centers and other parts of Metro Manila. Sucat's diverse residential communities cater to different lifestyles and preferences, ensuring that residents can find their ideal living arrangements. Additionally, the vibrant commercial centers offer a wide range of shopping, dining, and entertainment options, providing convenience and enjoyment. Whether you are seeking a place with a strong sense of history, a balanced lifestyle, or access to a dynamic urban environment, Sucat has it all. By choosing to live in Sucat, residents can enjoy a fulfilling and rewarding experience in a place that combines heritage, convenience, and vibrant community living.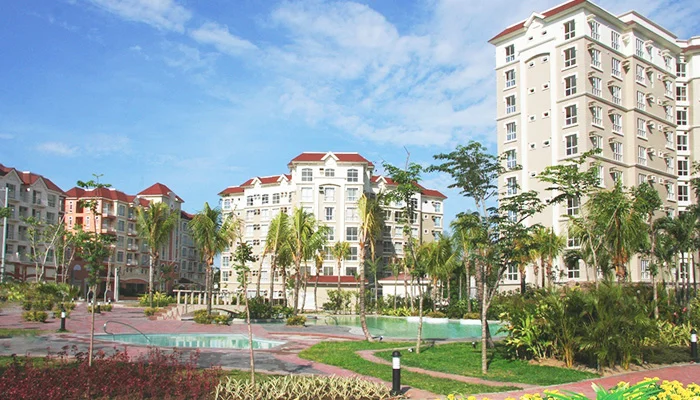 Lakefront Sucat is a picturesque residential and commercial development in Sucat, Muntinlupa City. Situated along Laguna de Bay, it offers residents stunning lake views and a tranquil living environment. With a variety of amenities, including swimming pools, parks, and playgrounds, Lakefront Sucat is an entire community that is vibrant and enjoyable for all the residents. It is easily accessible via the South Luzon Expressway (SLEX) and public transportation options, and through this road travel now, city-to-city travel is far more convenient and quick.
Related Blog: Why Live and Invest in the City of Muntinlupa