What is with condominiums that a lot of people prefer living here rather than in subdivisions? Due to their advantageous locations, proximity to commercial centers, public transit, and amenities, condominiums have become a popular alternative for urban residents. The rising preference for condo is on a high note nowadays and there are a lot of good offers when it comes to real estate and condo for sale is truly one of the investments to consider.
In general, condominiums are less expensive than single-family residences. There are a few exceptions, but for the most part, buying a condo is less expensive than building a home. To know more about this topic, here's what you have to know about condo living:
Is Condo a Good Investment in the Philippines 2023?
Over the past two decades, the Philippine condominium sector has flourished, with more than 158,000 units in Metro Manila alone as of 2022. By 2025, this number is projected to increase to 200,000. The majority of condo buildings in the Philippines are located in Makati City, the location of the Makati Central Business District. The condo boom in the Philippines is a relatively new phenomenon that has occurred in the last decade. Property demand has increased in tandem with the country's economic expansion.
Condos give a lot of people the chance to live in the most convenient and preferred way possible in lieu of owning a home. Renting an apartment can be expensive, especially when one considers that owning a condo allows people to accumulate equity as well as qualify for tax deductions for mortgage payments. Another thing worth noting is that homeowners can also benefit from a completely safe location to live. In a condo, improved security features are a necessary amenity. Condominiums are an appealing option for home ownership because of the reduced need for upkeep and repairs, the close proximity to commercial and leisure areas, and a wise investment strategy.
Why Do People Prefer Condo?
To explain further, listed below are the things that will justify why people prefer living in a condo.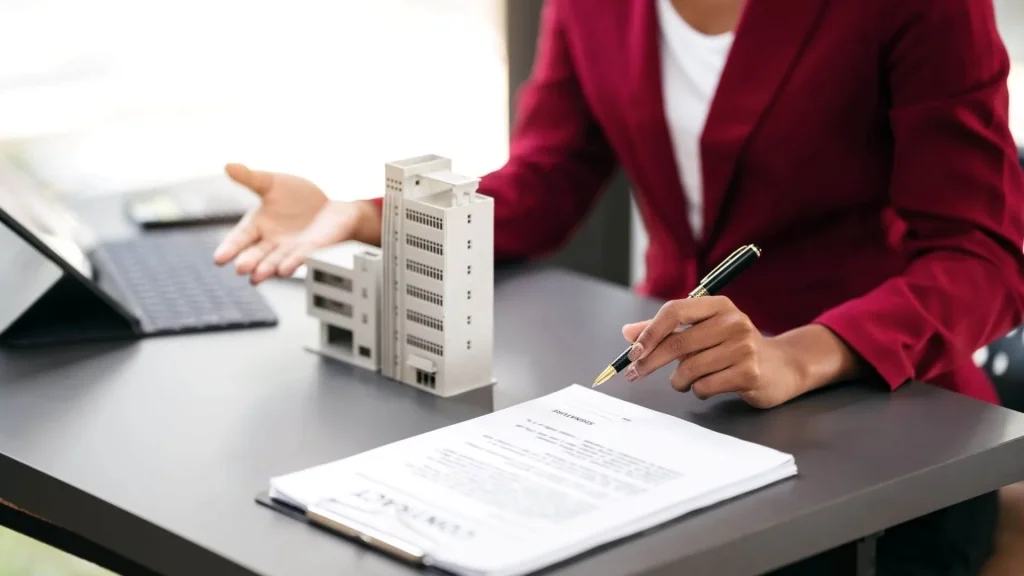 Low Maintenance
Due to the fact that a condominium property is managed by its developer, a homeowner's obligation for its maintenance is lessened. Most people will find this comforting, especially those who desire to devote their time to other endeavors. Thus, those who acquire a condominium pay a monthly maintenance fee to the association, which is divided to cover the essential expenses such as upkeep of the buildings, the landscape, garbage clearance, roof cleaning, and external upkeep.
Convenient to Life Due to Strategic Location
Speaking of having it all, another reason why people buy in a condo is its accessibility. A condo is typically located in an advantageous location, close to vital institutions such as business districts, schools, hospitals, and transit hubs which is why it is important to check the details for the condo for sale offers to see if it reaches the aforementioned advantages. Aside from the physical location, modern condo arrangements have business and commercial centers to serve condo residents. It's like having a mall at their doorsteps.
Living close to the place of work can save money on gas and auto maintenance. Condos in desirable areas may be appreciated quicker than those in the suburbs, making them a worthwhile investment.
Privacy and Security
Condominiums have secured entrances and exits, on-duty security personnel around the clock, and several security cameras. Because of the condominium's enhanced security features, a lot of people are interested and looking for a condo for sale. There is no need to spend money on all those complicated and overpriced security systems because the condo will handle that. This may reduce the chance of house invasions, which can be comforting for someone who lives alone or for whom security is a worry.
Condominium boards and property managers must consider both their responsibilities to protect residents' and owners' reasonable expectation of privacy and their responsibility to maintain the condominium and its members' security and well-being.
Condo Amenities
The majority of condos offer shared amenities like fitness centers, rooftop patios, clubhouses, and swimming pools that residents can access for free. Additionally, these features might make it much simpler to get to know those who live nearby. This can be an excellent bonus for those outgoing individuals because they can raise a property's value and significantly improve residents' quality of life. One of the most important considerations to take into account when purchasing a condo unit is the amenities offered by the building.
Increasing Demand for Properties
The real estate market is flourishing as more people in the country consider buying a property. Therefore, it is a financial decision worth thinking about. There has been an increase in demand for residential spaces due to the growing population and rise in young families and professionals. According to Colliers Global's real estate projection, the Philippines' real estate market will expand at a 5.4% annual pace over the next five years.
The Philippine real estate market is one of Southeast Asia's most dynamic and rapidly expanding marketplaces. The nation's economy has boomed in the last ten years, and house prices have increased dramatically. The Philippine real estate market has held up well despite the recent global economic recession. Both domestic and foreign investors have been drawn to the expanding condominium industry by the possibility of receiving substantial returns on their investments.
The Future of the Philippine Condo Market in Provincial Areas
Infrastructure upgrades and improved connectivity between Metro Manila and provincial areas would almost certainly help the expansion of the condo market in these locations. There will likely be lower-cost options for consumers as a result of increased competition brought on by more developers entering the market and a greater range of condo for sale offerings. Because of this, the forecast for the Philippine condo market in rural areas appears to be promising, and future expansion is anticipated.
People can never go wrong by doing as much research and calculations as they desire when it comes to condo investments in the Philippines. Depending on their individual circumstances and ambitions, purchasing a condo may prove to be the finest or worst move they could ever make. Therefore, before signing anything, make sure to be fully prepared and committed.
Read more: Condo Buying Essentials: What You Need to be Able to Purchase a Condo in the Philippines