Featured photo from myloview.com
Every weekend, families take the chance to relax and spend time together away from their RFO house and lot by visiting parks, going on grocery and shopping trips at malls, dining out, or even booking stays at nearby hotels for the duration of the weekend.
Most people prefer making long trips to the city, where they may stroll and occasionally take in the scenery. As an example, Makati City, one of Metro Manila's best and busiest cities, is renowned for its fancy shopping centers, restaurants, and hotels. It is also thought to be the core of the region's commercial, financial, and economic hubs, and home of the Philippine Stock Exchange (PSE).
Despite this, it is also apparent that certain individuals or families choose to travel to a location close by while yet having the same qualities and experiences that anyone may have when traveling to any distant city.
Luckily, Alabang, one of the barangays of Muntinlupa City in Metro Manila, makes it simpler, more convenient, and available for individuals who would choose to spend their weekend near the area. This is mostly due to the city being either closer to their residential address where they can immediately arrive at their RFO house and lot, or the fact that they would rather be in a less heavily populated area.
However, apart from being an alternative to the other larger cities in the Philippines, visitors would perhaps be also interested to learn that Alabang has its own distinctive traits. In simple terms, this article will basically go through the key information that you need to know about Alabang.
Brief Background of Alabang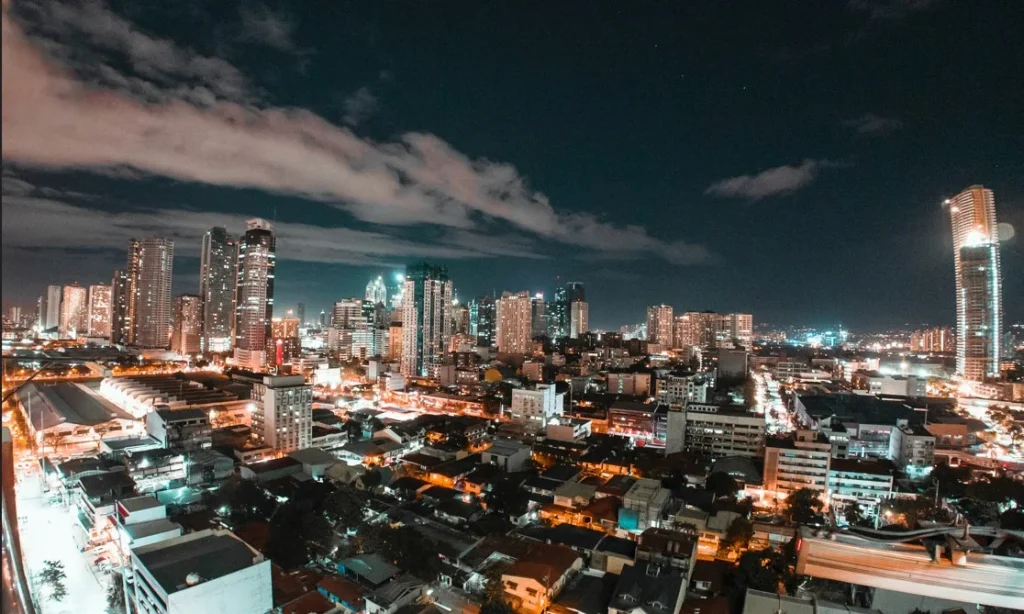 The said district, which was formerly an agricultural community, is now filled with stunning building developments, and every amenity seems to be thought out for optimum enjoyment. Río de Alban, a river that runs through the area, inspired the name of the 1980-founded city of Alabang. These days, the district also comprises Ayala Alabang, Filinvest City, and Alabang Commercial Center.
In the numerous malls that make up this region of Manila, individuals may watch movies in the cinemas, play video games, and go on shopping. However, before choosing which malls to visit, visitors can also wander about this small area of Muntinlupa City to find a number of interesting sights.
Visitors might see the skyscrapers of Filinvest Corporate City rise above them, in which this urban hub was masterfully constructed, and it serves as one of the business districts of Manila. By the banks of the Alabang River, in the middle of the barangay, serene gardens may also be reached through a city tour.
Although Alabang is a small barangay, the nearby neighborhood has many attractions, including the nearby Madrigal Center and the stark-white St. James the Great Church. Trains operate into PNR Alabang Station from Muntinlupa and Sucat, while buses go to Filinvest Corporate City.
What You Should Expect When Going to Alabang, Muntinlupa City: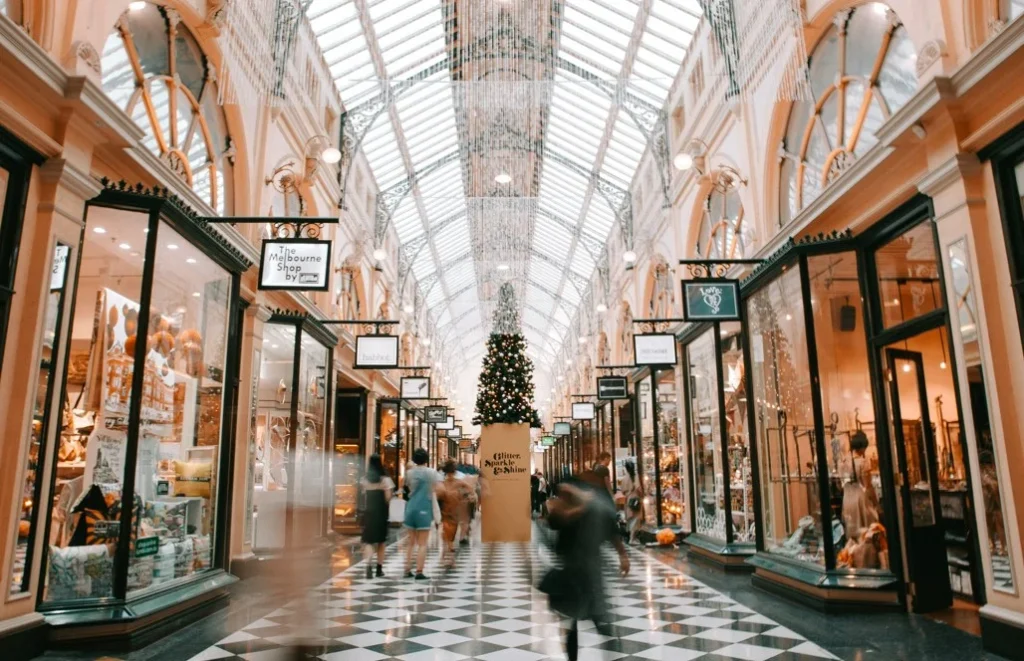 Biggest malls in the South.
One of the reasons why Alabang is also frequently visited is because of its wide range of shopping centers. Each has its own unique quality, which gives visitors options to choose from.
Festival Mall, formerly known as Festival Supermall, located in the heart of Filinvest Corporate City, is a sleek, contemporary structure with four levels. It is also recognized as the nation's first themed mall, and it is also a diverse entertainment site in addition to a shopping mall. Both roller coaster rides and bumper car races are available for friends and families to enjoy at the mall. The Pixie Forest, which features a soft play area, a plane ride, and even a water flume, is another place where kids may burn off extra energy.
The primary suburban lifestyle center south of Metro Manila is Alabang Town Center, or "Town," as it is popularly known by its regulars. Alabang Town Center (ATC) is the neighborhood's second home, providing a haven to unwind, gather, and shop at one's own leisure. It is situated directly near guarded residential communities and busy commercial buildings. Visitors are encouraged to take leisurely strolls while admiring the seamless fusion of natural elements with retail, dining, and entertainment in The Corte, the Town's Mediterranean-inspired courtyard. The inviting spaces of Alabang Town Center, which include numerous outdoor spaces, contribute to the cozy atmosphere that matches the way of life in the neighborhood.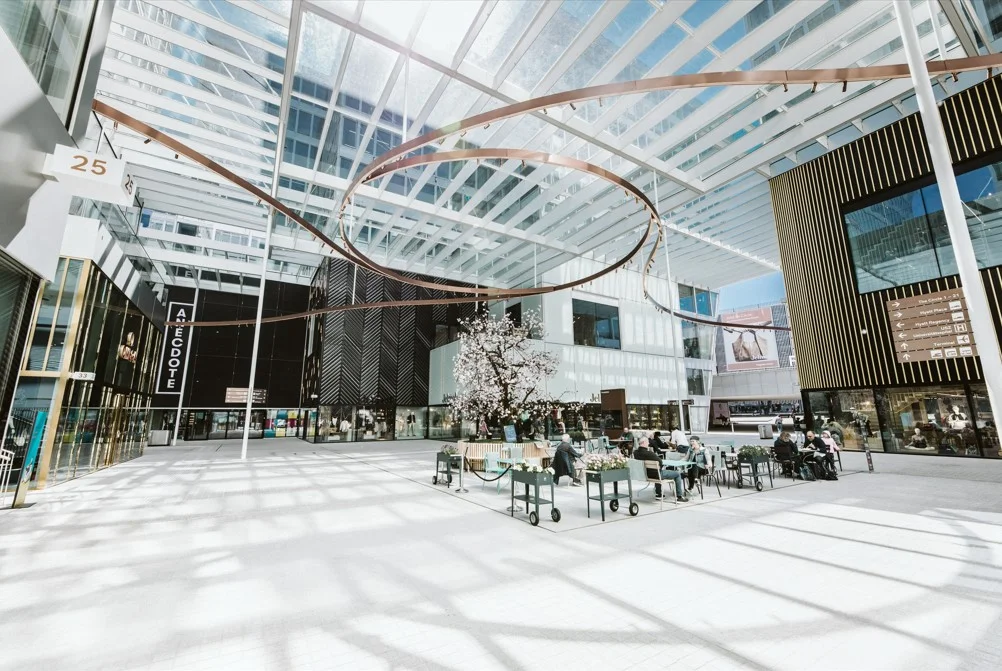 Starmall Alabang is more than just a typical shopping district; it is an exciting lifestyle complex with contemporary interiors and a wide range of goods. Dolby Digital theaters have become available in the malls, guaranteeing a distinctive viewing experience. Arcades and gaming centers have been thoughtfully placed for the enjoyment of people of all ages. Relaxation facilities and beauty salons are also provided.
To make it genuinely realistic and interactive, venues for events—from concerts to meet-and-greets—have also been made accessible. Visitors can go around and experience flagship shops, such as AllHome, AllDay Supermarket, AllSports, AllBank, and Finds – A discount retailer that offers convenient access to any necessities close by. Starmall's location is enhanced by the fact that it is both inside and outside of the metro, displaying the ideal ratio of urban and vegetation.
A wide range of car dealerships.
Alabang, primarily the Alabang-Zapote Road, might be referred to as the Detroit of the Philippines because of its abundance of car dealers. Ford Motors, Nissan, Suzuki, Audi, Chevrolet, Mitsubishi, Hyundai, Chrysler, Honda, Isuzu, and Volkswagen are a few of the companies having significant operations nearby.
Because locals are able to easily visit any of these car dealerships or even transport a new car home to their RFO house and lot, it is also ideal for people who reside nearby.
Several dining establishments.
Apart from the aforementioned malls, Alabang is also known to be a good place to dine in. The newest and trendiest hangout in Alabang is Molito Lifestyle Center. Many people who seek a regular spot to go after a hectic day at work or in school enjoy Molito's tranquil open area and outdoor environment. Its relaxed atmosphere is the ideal balance between a private but open neighborhood and a bustling but peaceful area. This exquisite haven is home to some of the best cafes, restaurants, and specialty shops. There are several restaurants in Molito, so visitors have many options whether seeking to appease a growling stomach or when they wish to celebrate or unwind over cuisine.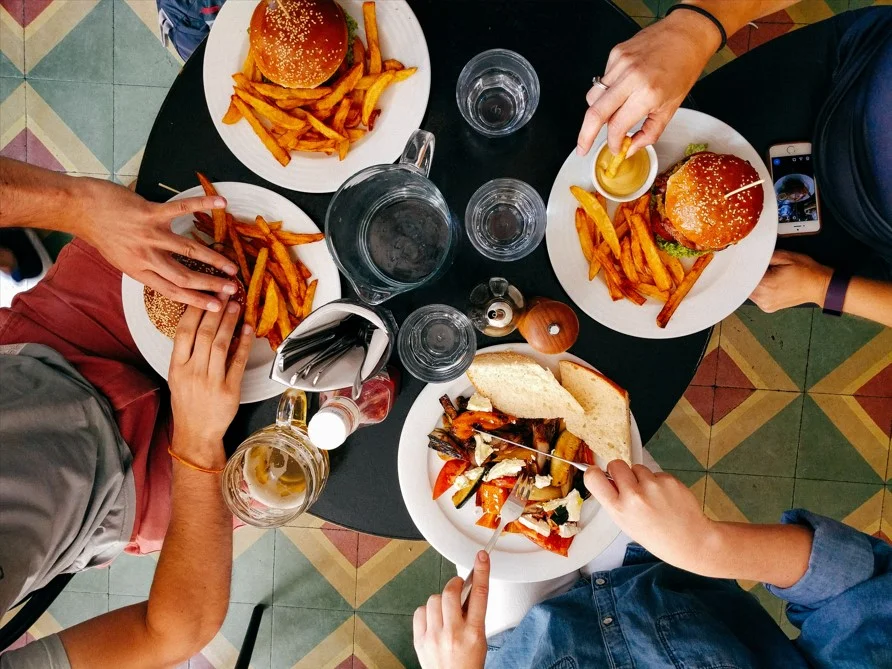 Moreover, Molito Lifestyle Center contains a number of multicultural dining establishments that are prominent. Visitors make it a point to try any of these restaurants, especially those who are not from the Alabang community. Together with fine dining establishments, specialty shops, and coffee shops may be found everywhere. Regulars love the bars in Molito Alabang, especially on the weekends.
A List of Top Tier Hospitals
Alabang, Philippines is home to several top tier hospitals that offer excellent healthcare services to their patients. One of the most well-known hospitals in the area is the Asian Hospital and Medical Center, which is known for its state-of-the-art facilities and highly skilled medical professionals. They offer a wide range of specialized treatments in various fields such as cardiology, neurology, and oncology. Alabang Medical Center is another notable hospital that provides a wide range of medical services, including general surgery, internal medicine, obstetrics and gynecology, pediatrics, and more. The Medical Center Muntinlupa is also a reputable hospital that has been accredited by the Philippine Health Insurance Corporation (PhilHealth) as a Center of Excellence in Healthcare. Another branch of the Asian Hospital and Medical Center is located in Filinvest City, and offers a wide range of healthcare services, including advanced diagnostic and therapeutic services. Overall, Alabang has several top-tier hospitals that provide quality healthcare services to their patients.
Accessible to Metro Manila and Other Cities and Provinces
The City of Muntinlupa is situated in the southernmost region of Metro Manila, the Philippines' capital city region. The city has a population of close to 500,000 and is located close to Laguna de Bay. In addition to being a hub of business (particularly IT) and industry, it is a highly urbanized neighborhood. You can find different routes that lead to Metro Manila and other cities in the province of Cavite. It is also highly accessible to the province of Laguna with its multiple major road networks making traveling to various supermarkets and commercial establishments a quick drive.
Related Blog: Living Lavishly in Vista Alabang