Interior design is what makes a home feel like a home, no matter if it's a humble condo unit in Metro Manila or a two-story house and lot in a private Dasmariñas, Cavite subdivision. With just the right amount of effort and creativity in designing one's living space, it's possible to create one's own version of heaven on earth.
The process of interior design can be daunting for those who lack prior experience with it. It takes great skill, novel artistry, and savviness to manifest the perfect look needed to make the contemporary home feel inviting and distinct. Thus, for those who don't have the time or ability to properly get into interior design, it would be better off to hire an expert interior designer instead and rely on their expertise.
To the curious people who want to begin their journey in interior design or who simply want to keep up to date with the current direction of the aforementioned art form, here are three of the top interior design trends in 2023.
Future Interior Design Trends will Continue Focusing on Themes of Nature and Sustainability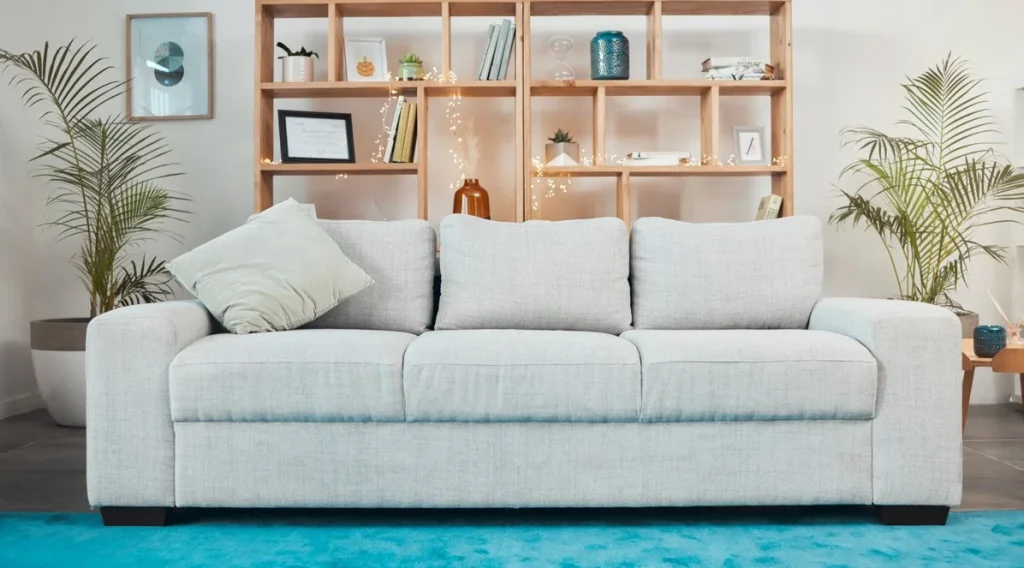 Among the many global issues that the world is currently facing, the ones that are at the forefront are the continued utilization of non-sustainable industries and the subsequent degradation of nature. There are many individuals that have grown weary of these issues and have sought alternative ways of combating them, which can be observed in the ongoing interior design trends for this year.
Top interior designers have promoted the use of natural materials and geometric patterns in their work, methods meant to give life to the domestic setting that has long been dominated by the artificial and urban. Organic materials in furniture design such as wood and rattan come to mind, along with artisanal pieces such as clay and paper-mâché that are sustainable to produce. There is also a focus on the usage of natural light if possible, which can make all the difference in adding the last finishing touches for a beautiful home.
With the contemporary problems that modern society continues to struggle against, it is doubtful that the trend of incorporating nature within the household would fade in the coming years.
Interior Designers are Moving Away from Gray Colors in Favor of a Livelier Color Palette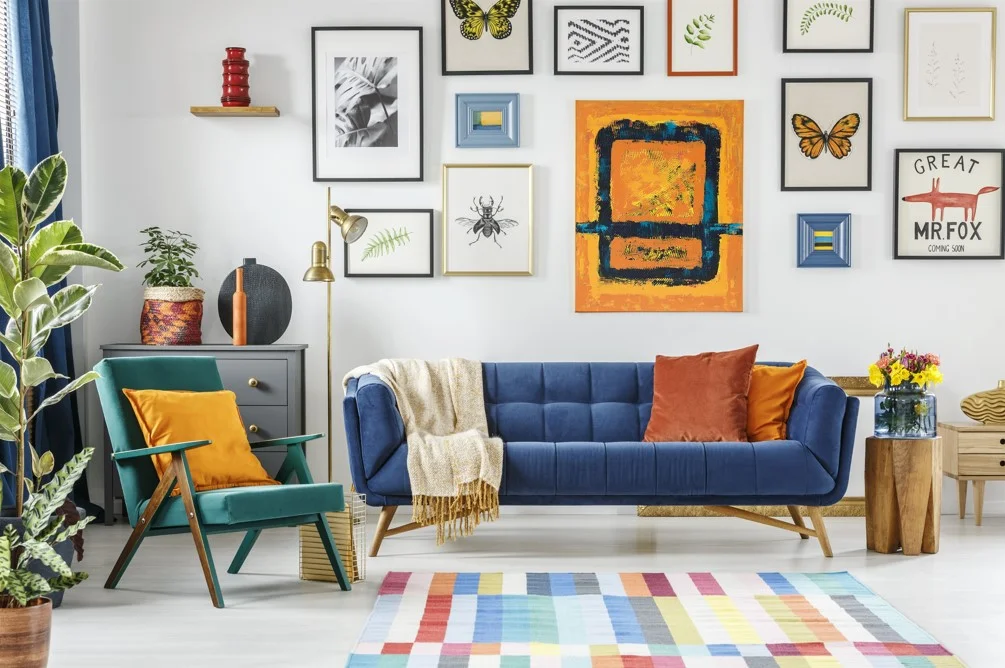 A popular interior design trend that has been practiced at the start of the 21st century was the incorporation of neutral colors in tandem with a minimalist theme. Over recent years, especially during the pandemic, this trend has taken a back seat in favor of a more optimistic and colorful alternative.
There has been a push since as early as the start of the year to pursue a more diverse color palette, featuring the sole or combined usage of bold colors, dark colors, and or muted colors. Popular color choices have included earth-tone colors, which goes well with the continuing trend of including nature themes in contemporary interior designs. This big trend has resulted in a number of gorgeous homes and redefined offices being showcased, all of which can evoke distinct moods that can be either warm, inviting, or comforting.
With so many people having endured being confined in living spaces that lacked in terms of visual interest and stimulating elements, it is no wonder that colors are making a comeback and toppling the long-established rule of neutral colors in interior design.
A New Interior Design Trend: Vintage Condo Interior Design is Becoming the Vogue in 2023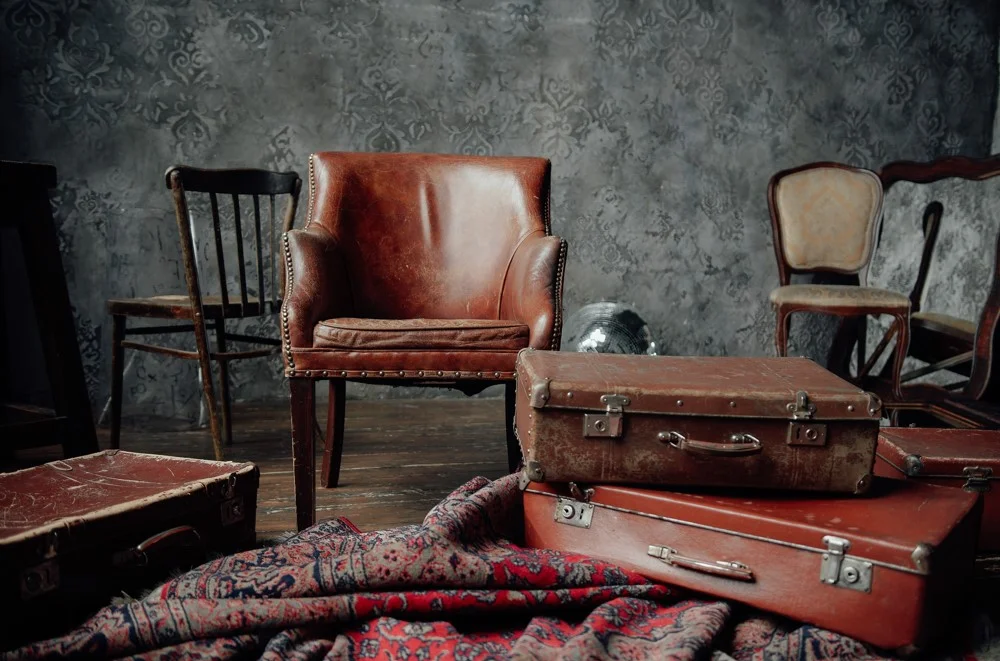 'Fast furniture' has been a problematic phenomenon that many designers in the 21st century have been caught guilty of following. These pieces of furniture are inexpensive and replaceable, but they are fragile and contribute to irresponsible consumerism. With a focus on sustainability becoming the norm, it is no wonder that old yet reliable furniture is becoming more popular in interior design in the current and upcoming years for condo living rooms and other spaces in your condo interiors.
Many homeowners agree that vintage decor adds more personality to the room they inhabit due to its strong presence and nostalgia. This furniture, whether they come in the form of hardwood cabinets or an ancient dining table with ornate details, also lasts a lot longer due to the skill applied in their creation, the materials they are made of, and or the care placed in their maintenance. Using such fixtures in the household is also a good way to contribute to saving the environment since it would be that there would be less demand for 'fast furniture' in the market, thus reducing their production.
While some may fear that antique furniture could make their home look outdated, so long as the designers know how to properly accommodate their distinct styles, then that wouldn't be an issue at all.
In conclusion, some trends come and go in a blink of an eye, while others can last for longer than most might expect. While it is difficult to determine the fates of the three 2o23 home decor trends covered in this blog, they may be likely to persist in the following years given the current state of the world and recent events.
To properly apply these top interior design trends for this year, one must first have a home. For those looking for their very own house and lot in a private Dasmariñas, Cavite subdivision, Crown Asia's Caribe at the Island Park is available.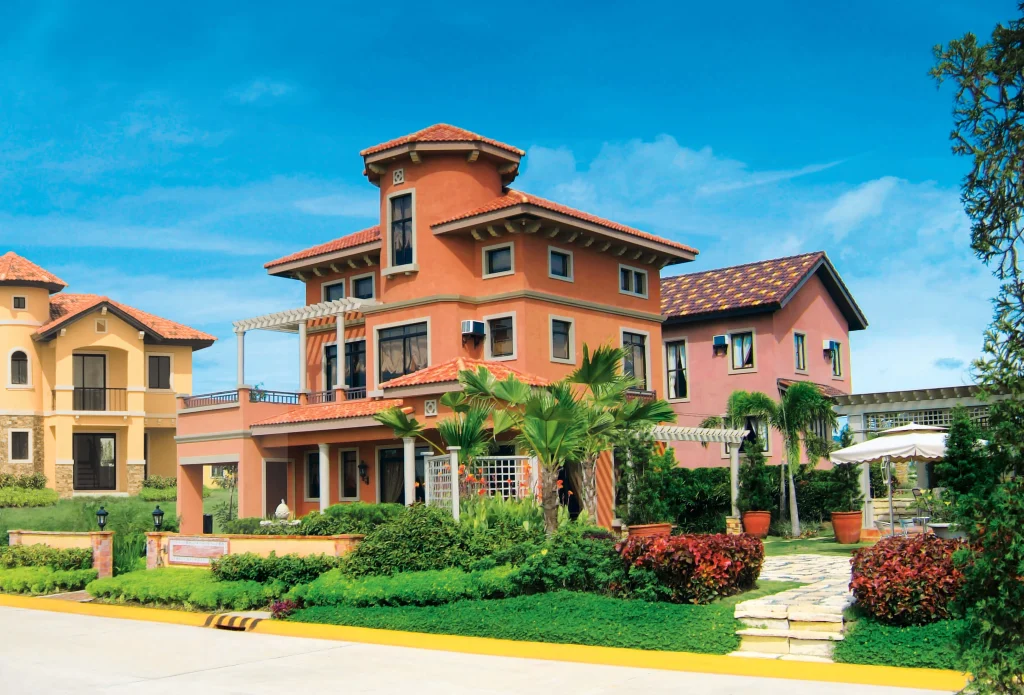 Caribe is an exclusive Caribbean-themed master-planned community situated near the heart of Dasmariñas, conveniently located close to Molino-Paliparan Road and Governor's Drive. Similar to Crown Asia's other projects, Caribe contains amenities such as a clubhouse, tennis court, swimming pool, and playground, the ideal set of conveniences for living the best suburban domestic life. Properties within Caribe range in size between 105 to 502 square meters, providing ample space for those looking to heavily invest their time in interior design.
To those seeking out their dream home in a Dasmariñas, Cavite subdivision to make their interior design goals a reality, look no further than Crown Asia's Caribe at the Island Park.
Related Blog: A Shift: Latest Interior Design Trends This 2023